It's been quite a Monday at House G. We had walls that literally collapsed and fell over in the night. Into the neighbours property no less! Renovations are not for the faint of heart, and we feel the pressure one thousand fold when spending our client's money and ensuring that every little detail is well thought out and executed. Questioning ourselves and our decisions time and time again.
So it feels really good when things go according to plan, or when a client loves your design concept and a project is in sync. This is how we feel about the inside of our House G project. While the outside might be giving us a run for our money, the interiors are giving us all the feels.
We've nicknamed the home office "the control room", since both our husband and wife team work from home (which has always been the case and will continue to be so) and it feels like all household decisions are discussed and made in this space. As such we were tasked with creating a home office that is speaks to both parties.
In essence something that masks the daily mess of Mr G, but still speaks to the tidy, organised and beautiful space that Mrs G is after.
Let's see where we are starting….
BEFORE
The window and view is the crowning glory of the room. The plan is to close up the doorway between the other room and also the side of the room, to create a fully enclose room and office.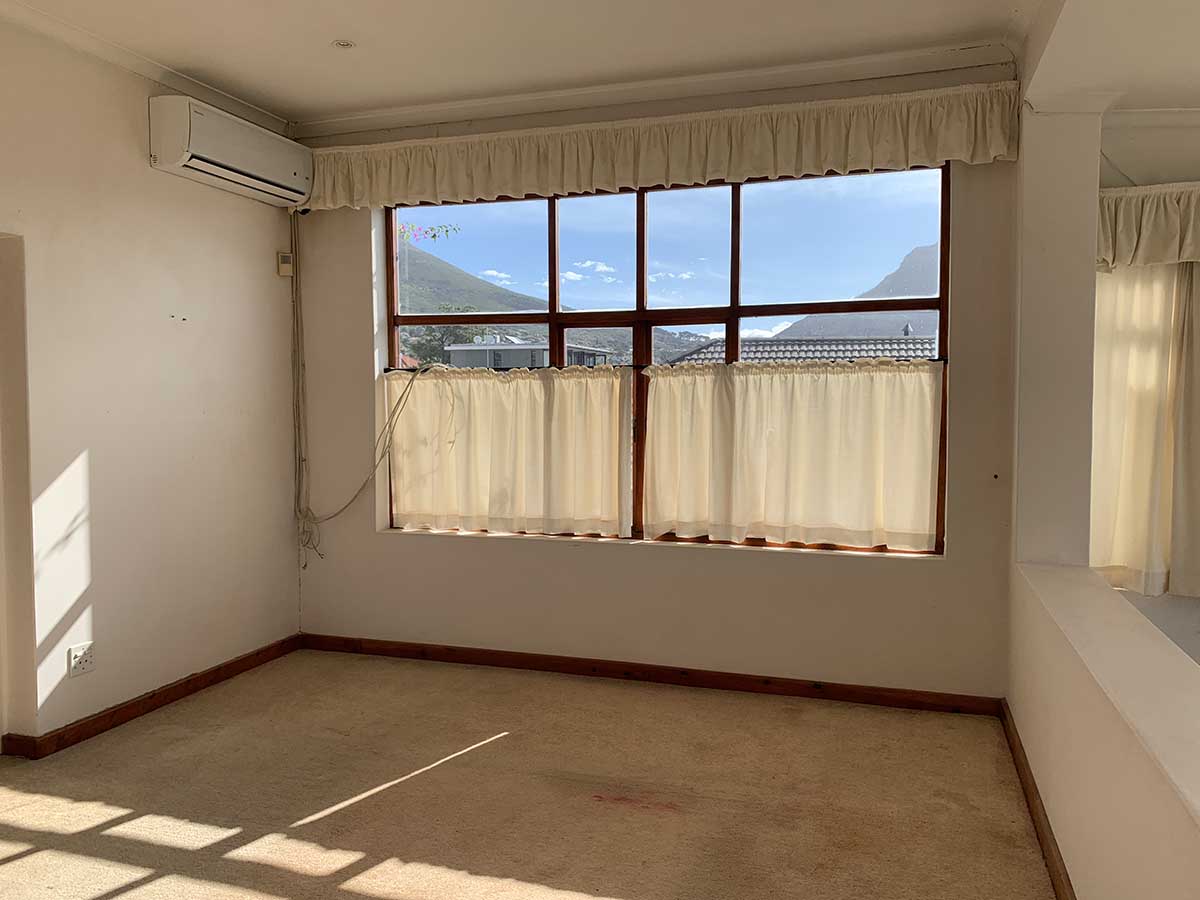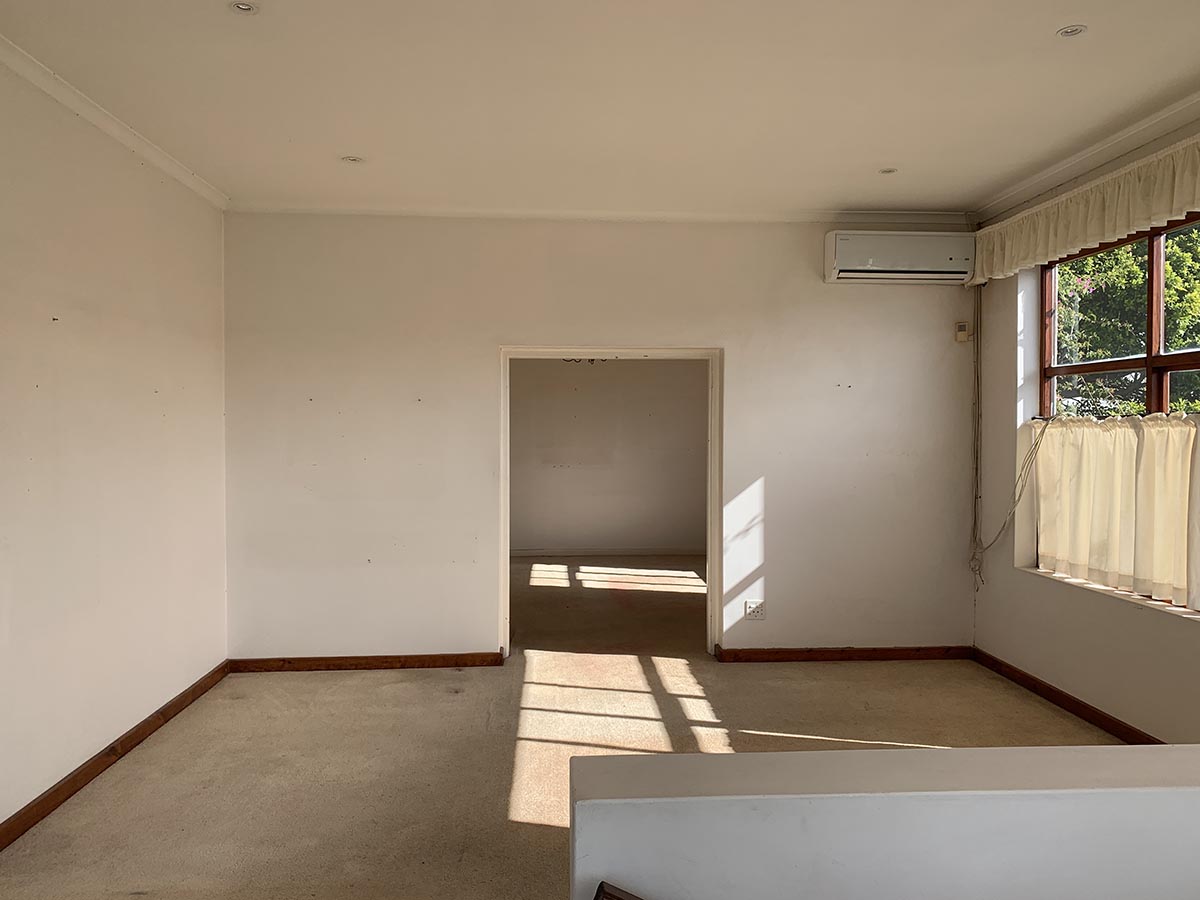 With the large window and sweeping views across Lions Head and Signal Hill, an abundance of natural light fills the room. Our first choice was for a black office space – taking over the walls and ceiling. Lucky for us our clients are not afraid of bold colour choices or dramatic spaces, and are only too happy to embrace a darker office space.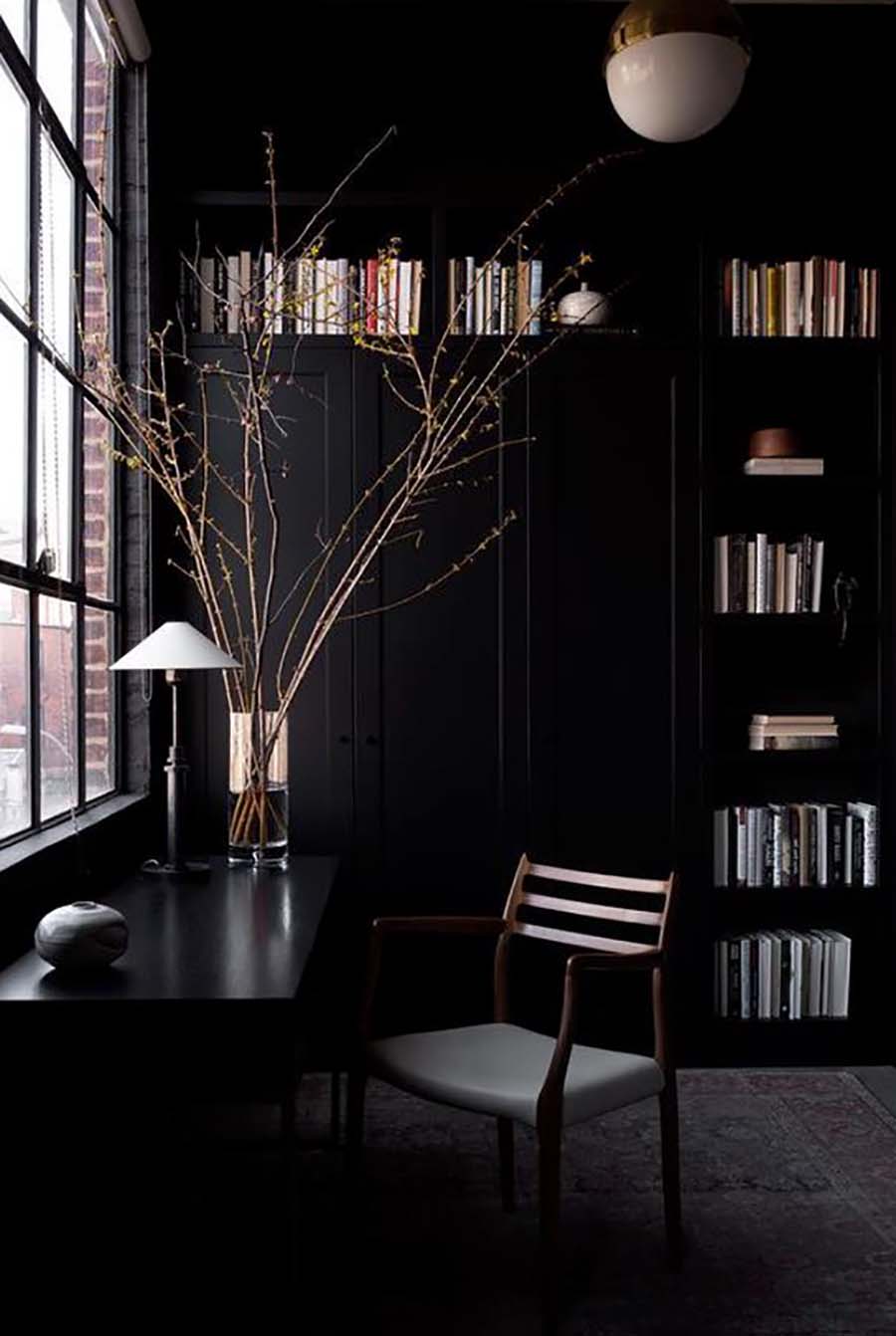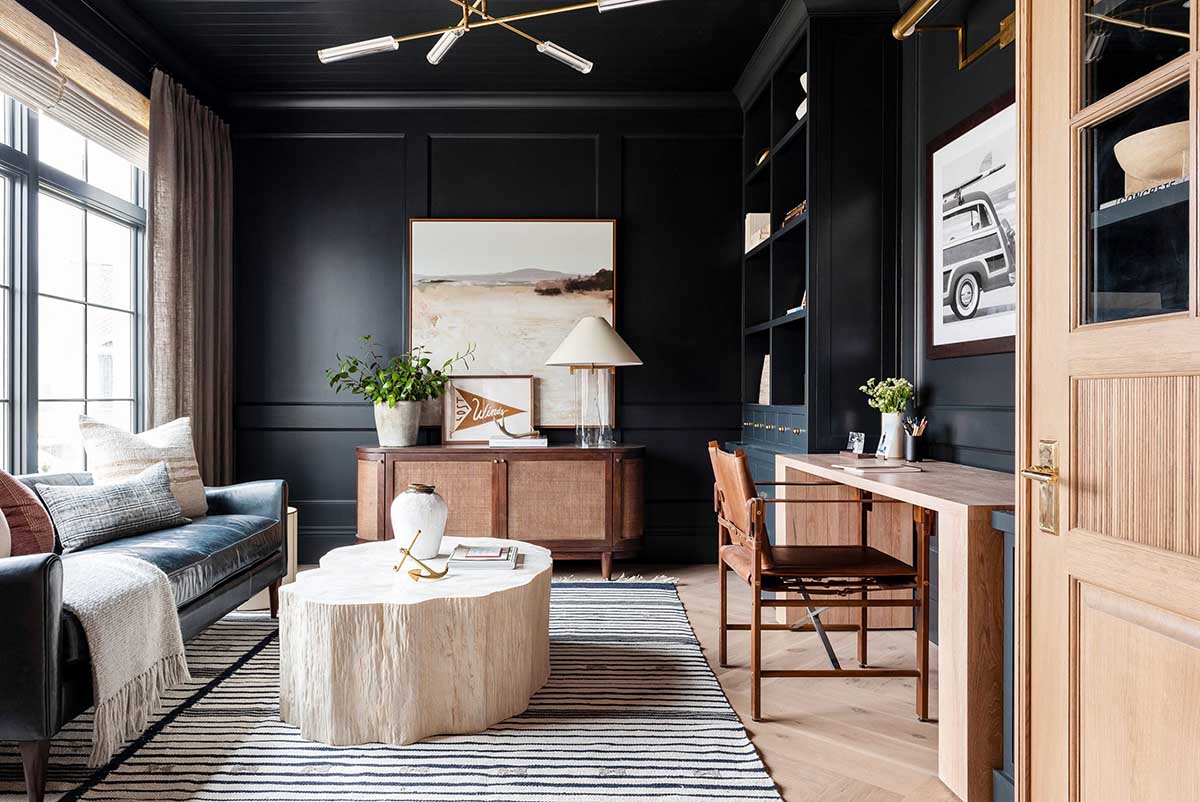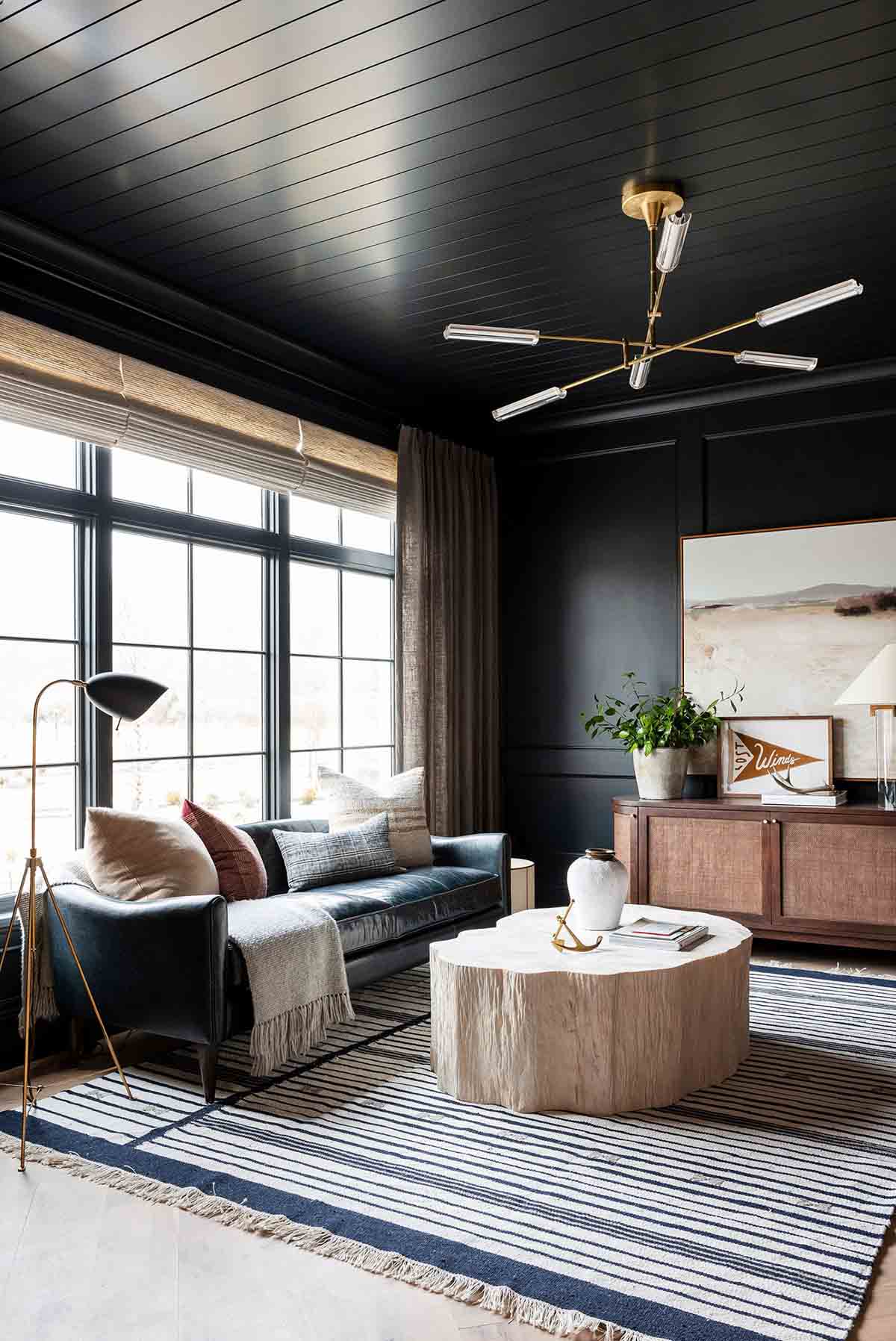 To add some interest and warmth in the space, and soften the all black space, we are finishing several key furniture pieces in natural oak. This includes the desk and the custom shelving lining the back wall of the office. We found parquet flooring under the carpet, which will be sanded and stained to go with the new interiors.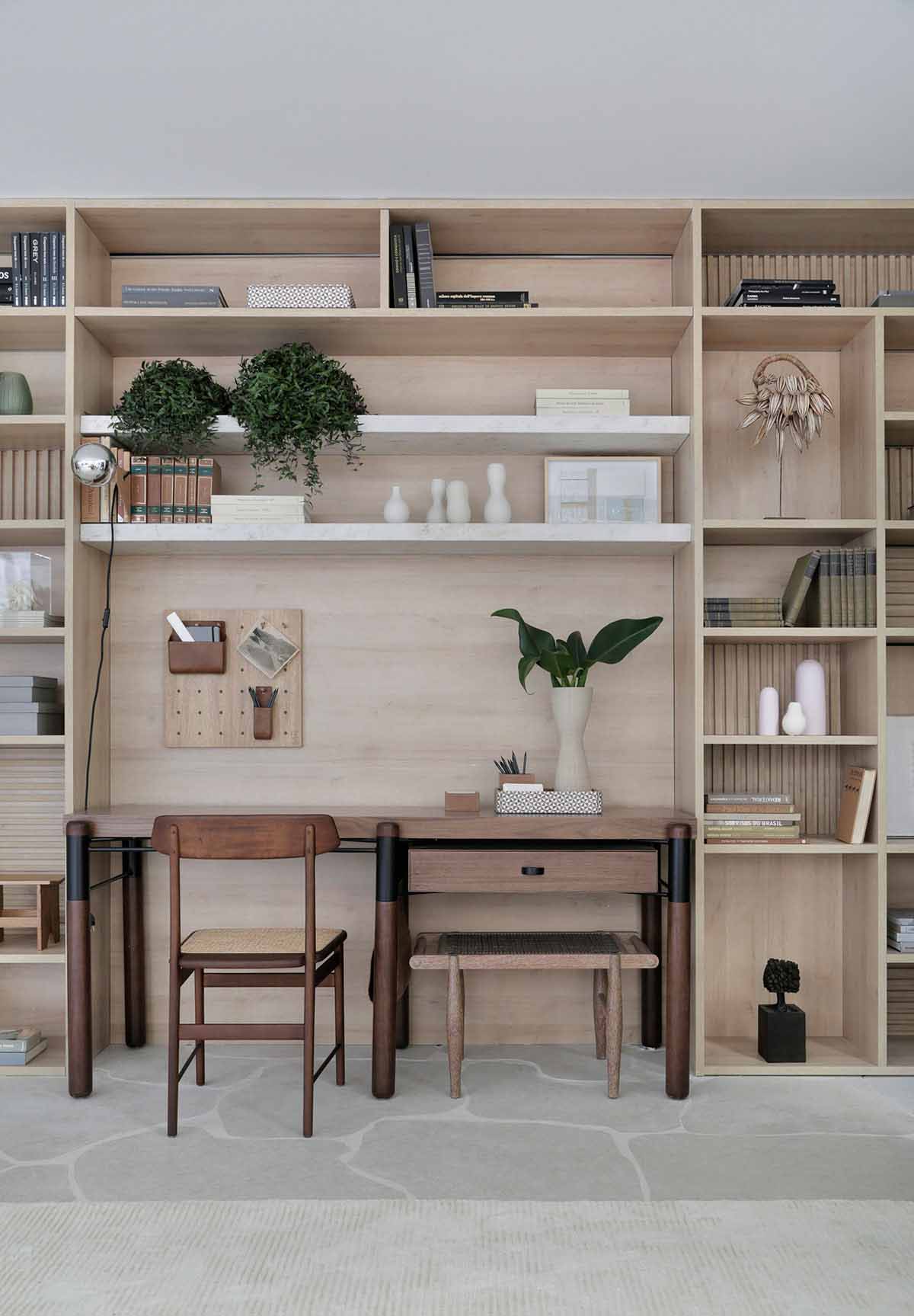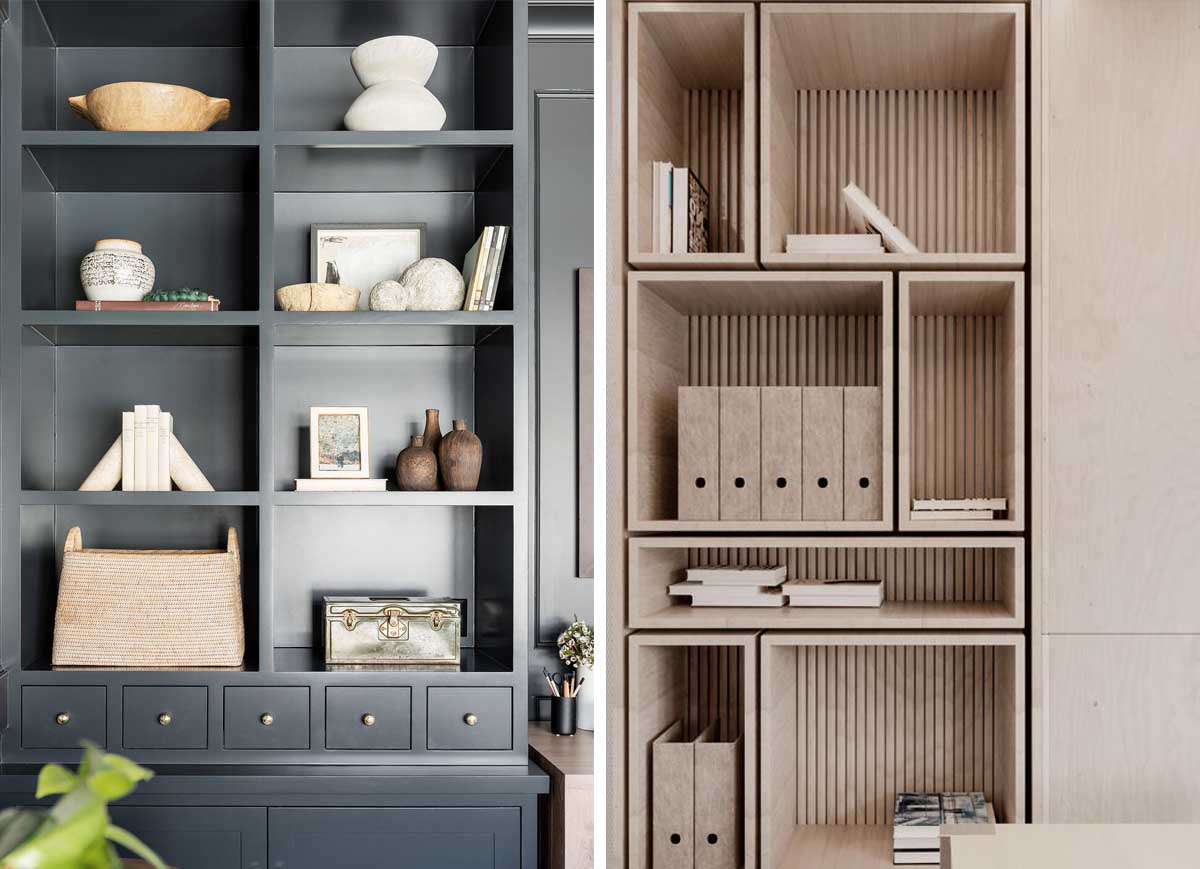 In the custom joinery, the open uppers shelves has been purposefully designed to house and display the client's personal objects d'art gathered over the years. The lower storage cabinets have been equally well thought out, to include cubbyholes for handbags, thin samples drawers with removable inners and storage shelves perfectly matched to their storage boxes.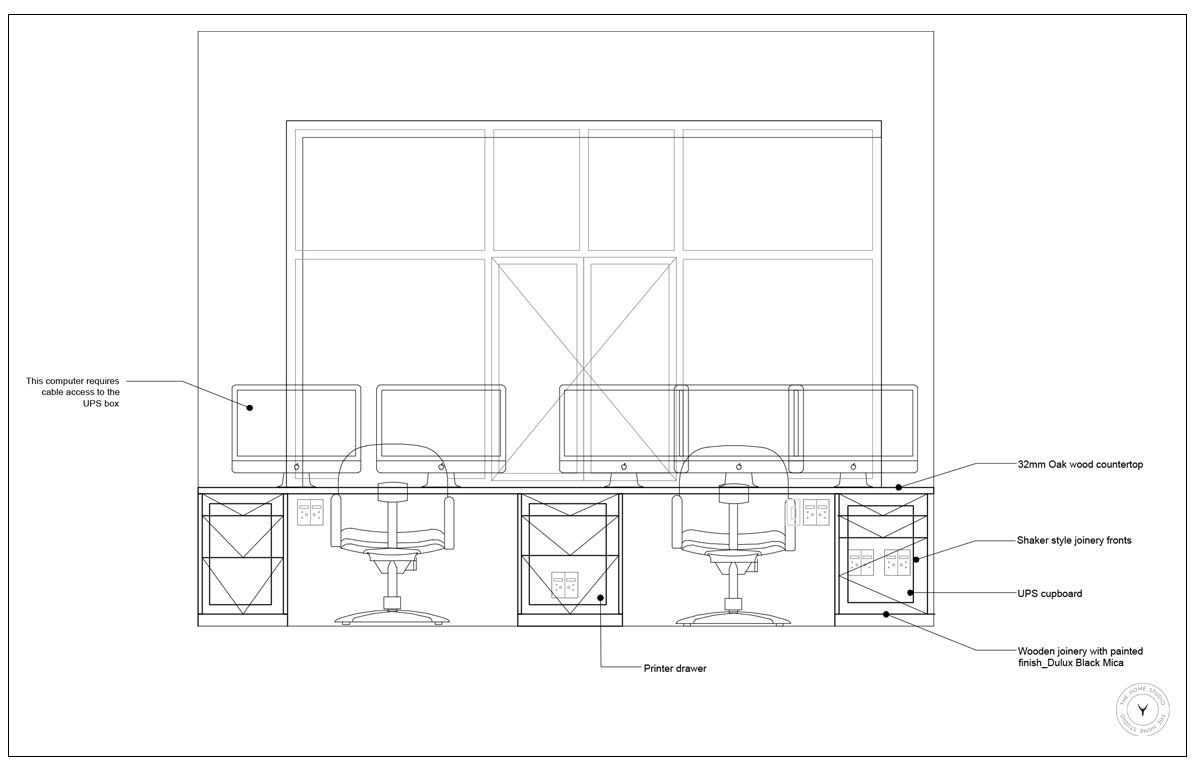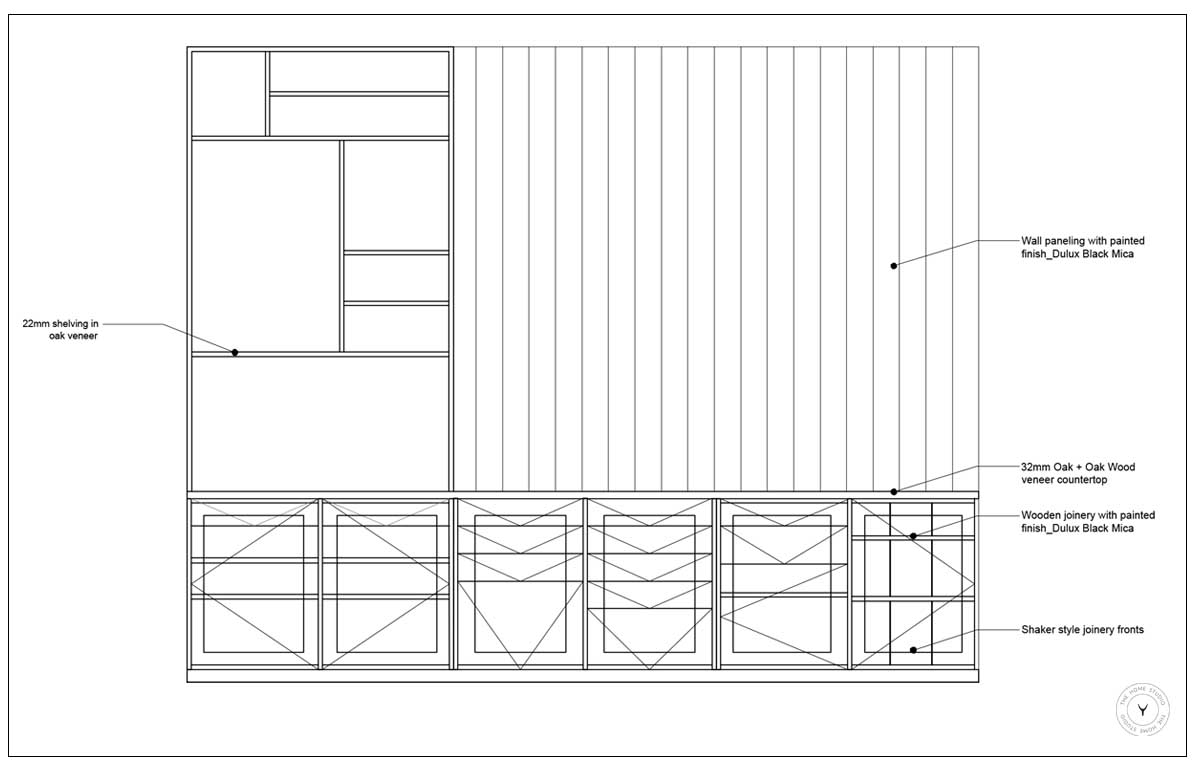 A gorgeous arched door has also been designed for an equally dramatic and welcoming entrance into this beautiful office space.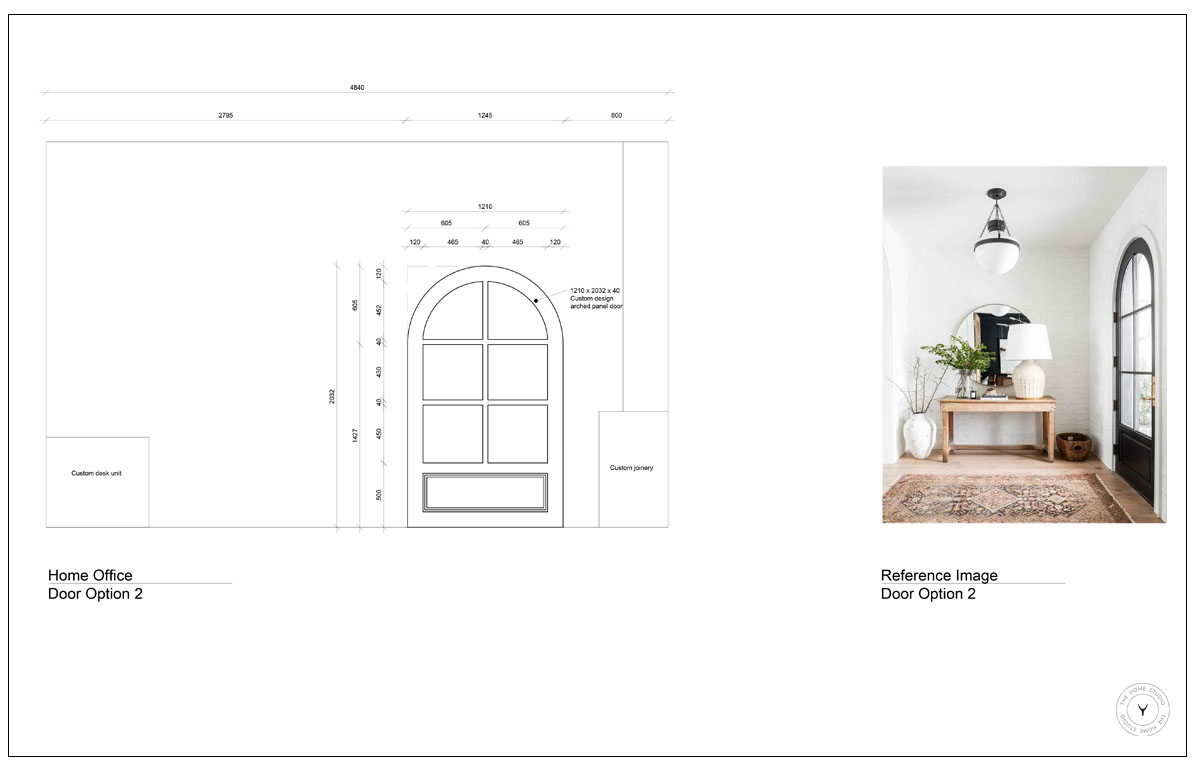 We are still knee deep in demolition and consecution, so keep your eyes on our instagram stories to see the progress.