We are taking you behind the scenes with our designer Claire on a renovation and extension project of a late 1990's duplex apartment, starting in the open plan kitchen and dining room nook.
After considering the current layout of the duplex and the functionality the client was looking for, Claire decided to completely switch positions of the existing kitchen and dining room, as well as adding on a sunroom and scullery extension to both sides of the space. This added on some extra floor space to the tight footprint by incorporating external dead space into the internal layout.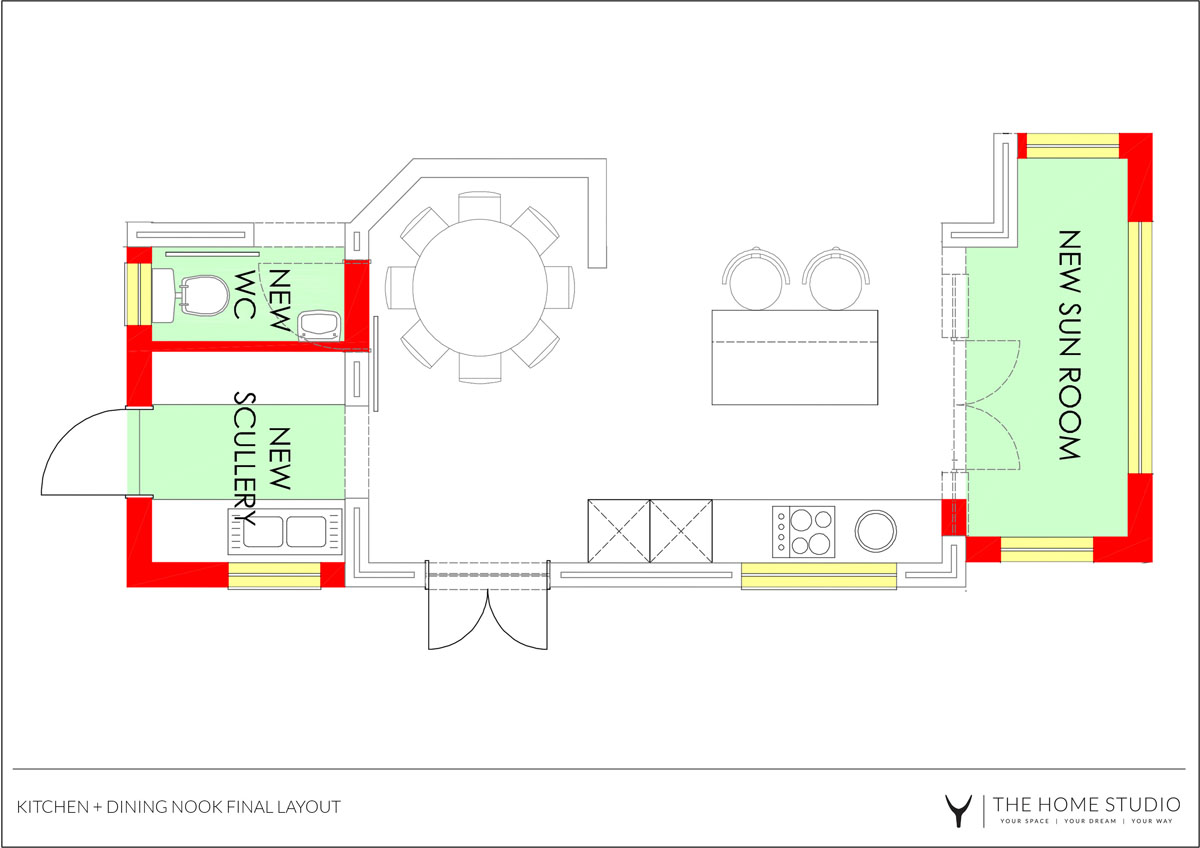 The clients are inspired by minimalist living and love the Scandinavian influence on interiors, so for the kitchen and dining area – and the house as a whole really – the clients wanted a strong natural palette with lots of nude and white for a soft setting, contrasted with plenty of black accents. .
With the downstairs area being open plan, Claire decided to paint all the walls white and installing a white oak-look laminate flooring created the perfect neutral backdrop to work with.
KITCHEN AND SCULLERY
For these areas, Claire proposed a combination of white oak and matte white cabinetry paired with matte black tapware and black accessories. With the revised layout the kitchen quickly became the focal point of the downstairs space, so Claire introduced slatted detail on the oak cabinetry to make the space feel a little different, a little special. This theme was carried through to a few areas of the house, including the lounge and bathrooms.

DINING NOOK
The purpose of this area would be for informal or formal dining, as well as, providing extra storage within the built-in benches along the wall. We were inspired by a project done by Studio 19, and decided to carry the white oak through to the nook area as a backboard to frame the space with upholstered backrests and leather detailing.
We looked at various options of dining tables and settled on a pedestal style as it gives the most leg room and looks neat and simple.