We all need a place where everybody knows your name. South End Social is doing just that on Australia's NSW Central Coast. With its fresh light colours and a touch a green creating a relaxed setting, the intention is to allow intimate moments within a larger setting so that the space can easily transition between the daytime coffee crowd and evening cocktails.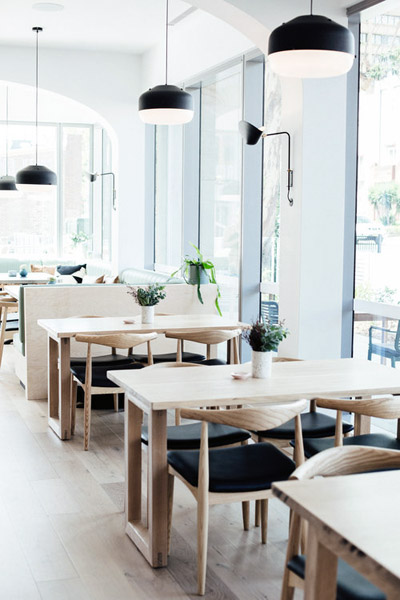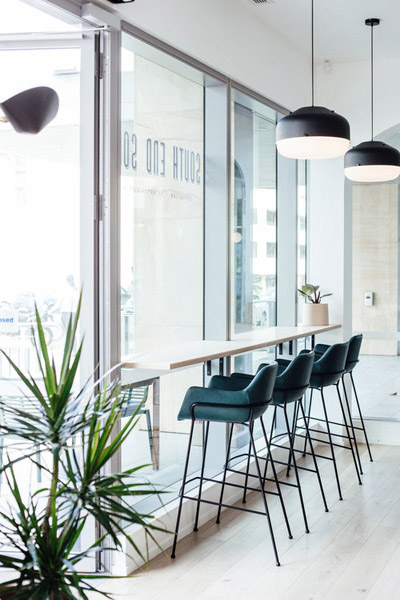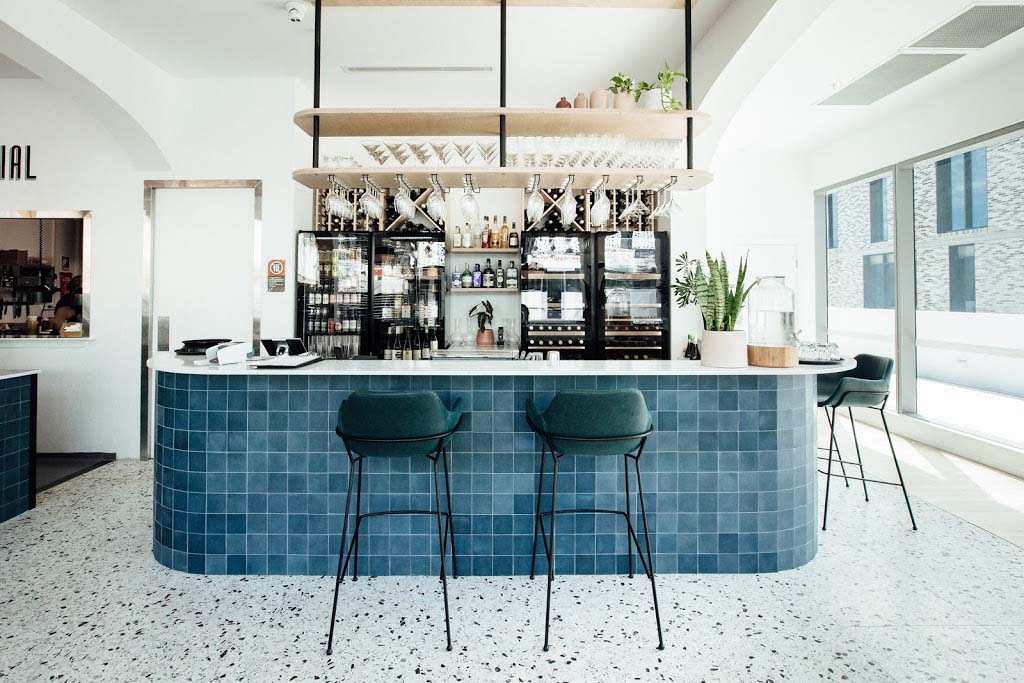 Terrazzo tiles work alongside square seagreen tiles, bringing an element of the Mediterranean to this coastal setting. Diner-style booth seats, bow armchairs and oak flooring all add a sense of warmth to the dining zone.
We love the easy, relaxed nature of the interiors, where a tonal take on modern Mediterranean meets Australian coastal chic.