To give you a little background on this project. Our clients moved into a very modern, very bland rental home. They said it felt a bit like a cold concrete block. So while they wanted to add some personality and warmth to each of the rooms, they were of course limited by a few factors with the home being rented, even with their landlord being very obliging on what they were able to do.
For this bedroom the clients wanted to create a very soft, very cosy and very welcoming bedroom space. So while we were able to add decorative elements, the main design and features of the room needed to remain the same.
They had a grey headboard that they already owned that they wanted to bring into this room. As the style of the piece was quite classical the goal was to bring other elements into the space to balance the look, so that the overall design wasn't too modern or too classical.
Also, this particular room has very high ceilings with recessed downlighting, so we couldn't use hanging lighting for added interest.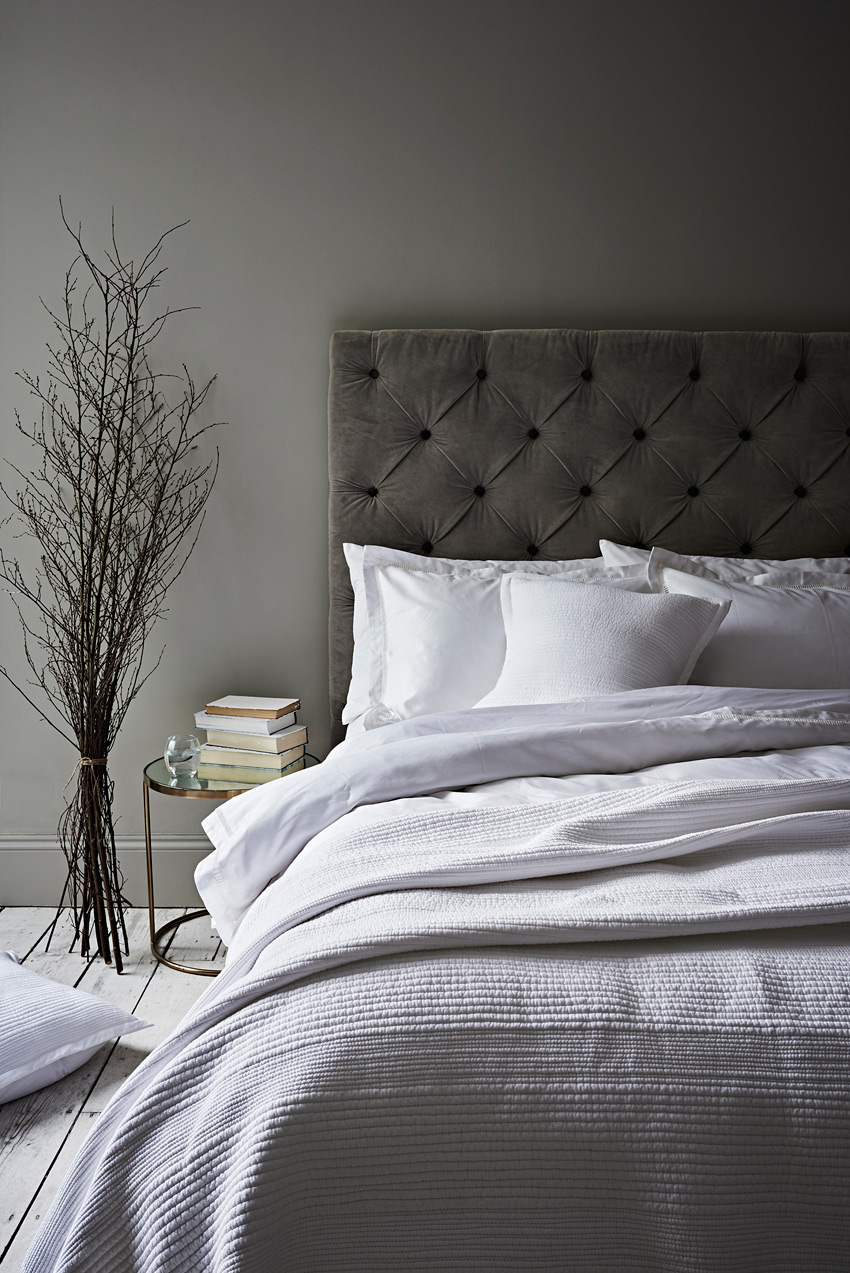 Finding inspiration for lovely grey and white bedrooms is easy to come by, and the availability of pieces to work with is in abundance, so our challenge came in selecting the right pieces – at the right budget – to bring the client's vision to life.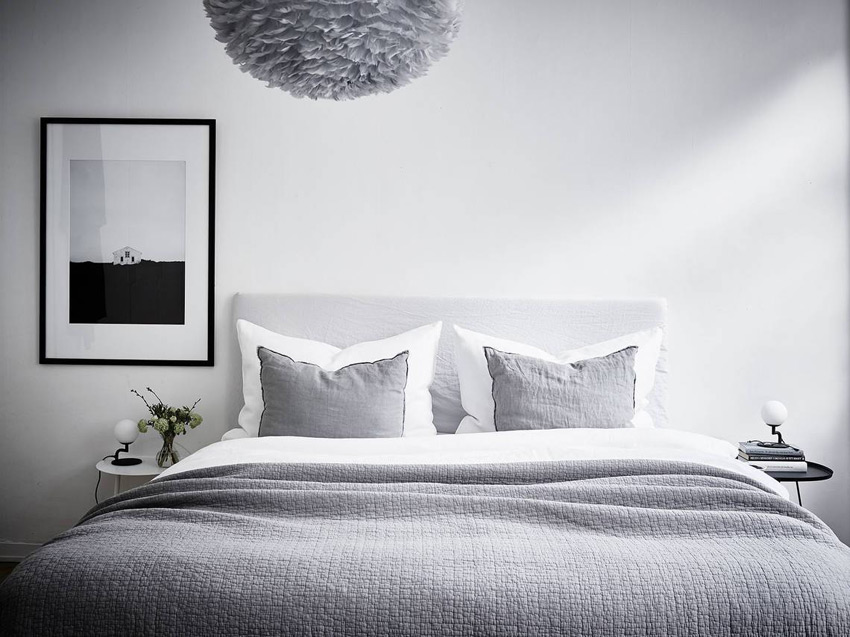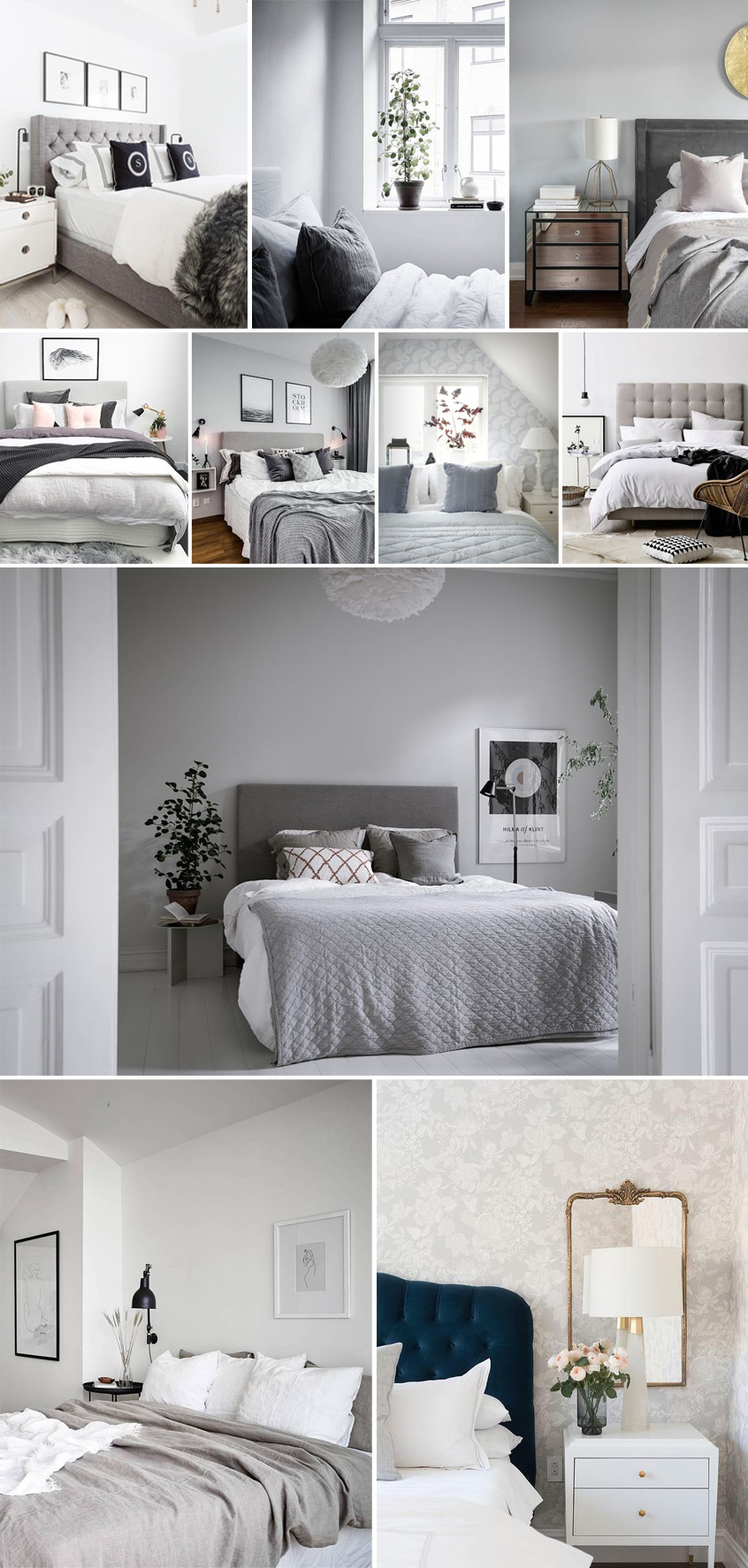 1 | 2 | 3 | 4 | 5 | 6 | 7 | 8 | 9 | 10 | 11 | 12 | 13 | 14
BEFORE
These images give you a little more insight into the room. As you can see even with the tall proportions, the space is quite tight. The very dark floors are also a stark contrast to the white room, and in this instance make the space feel cold, rather than modern.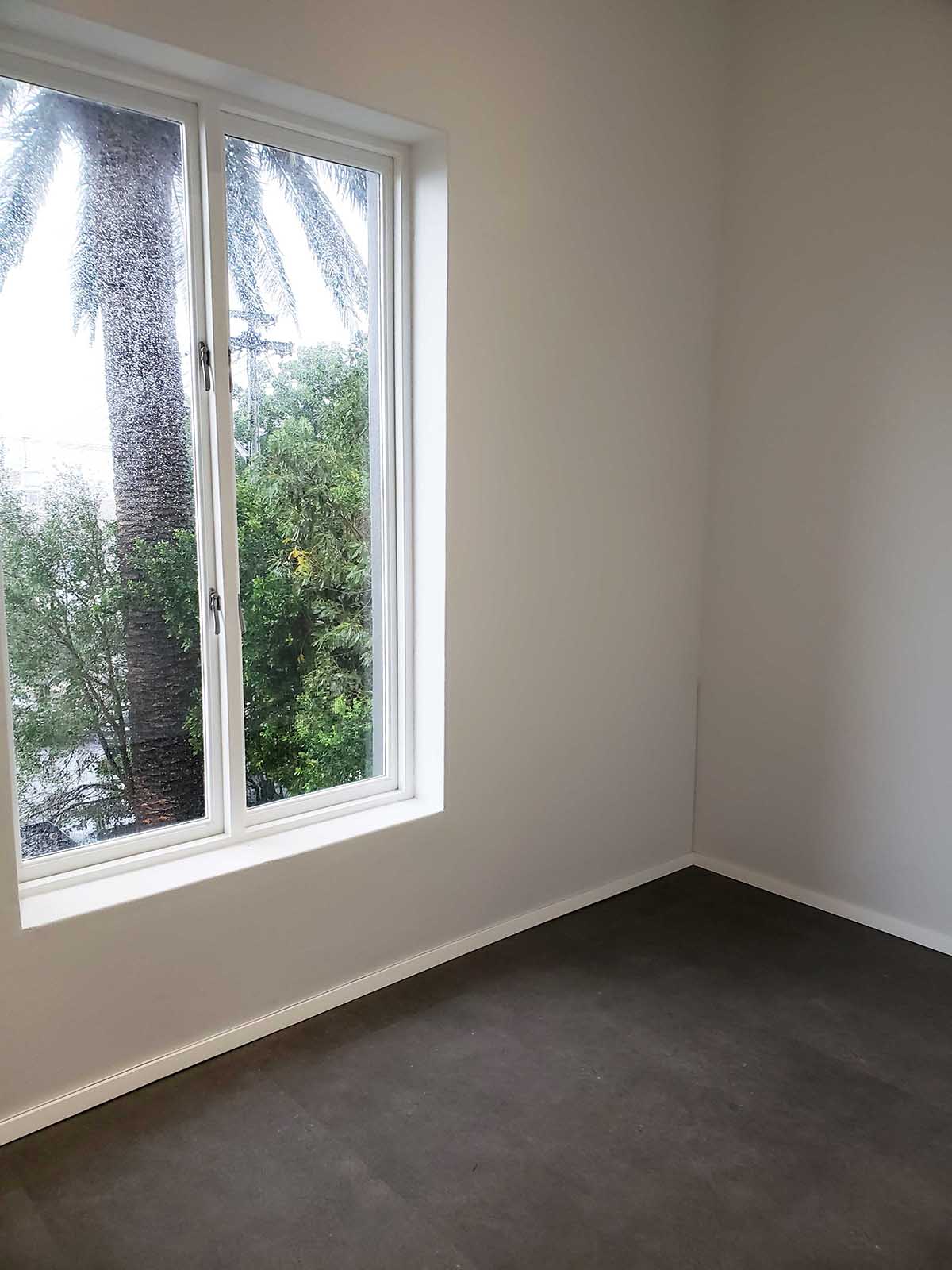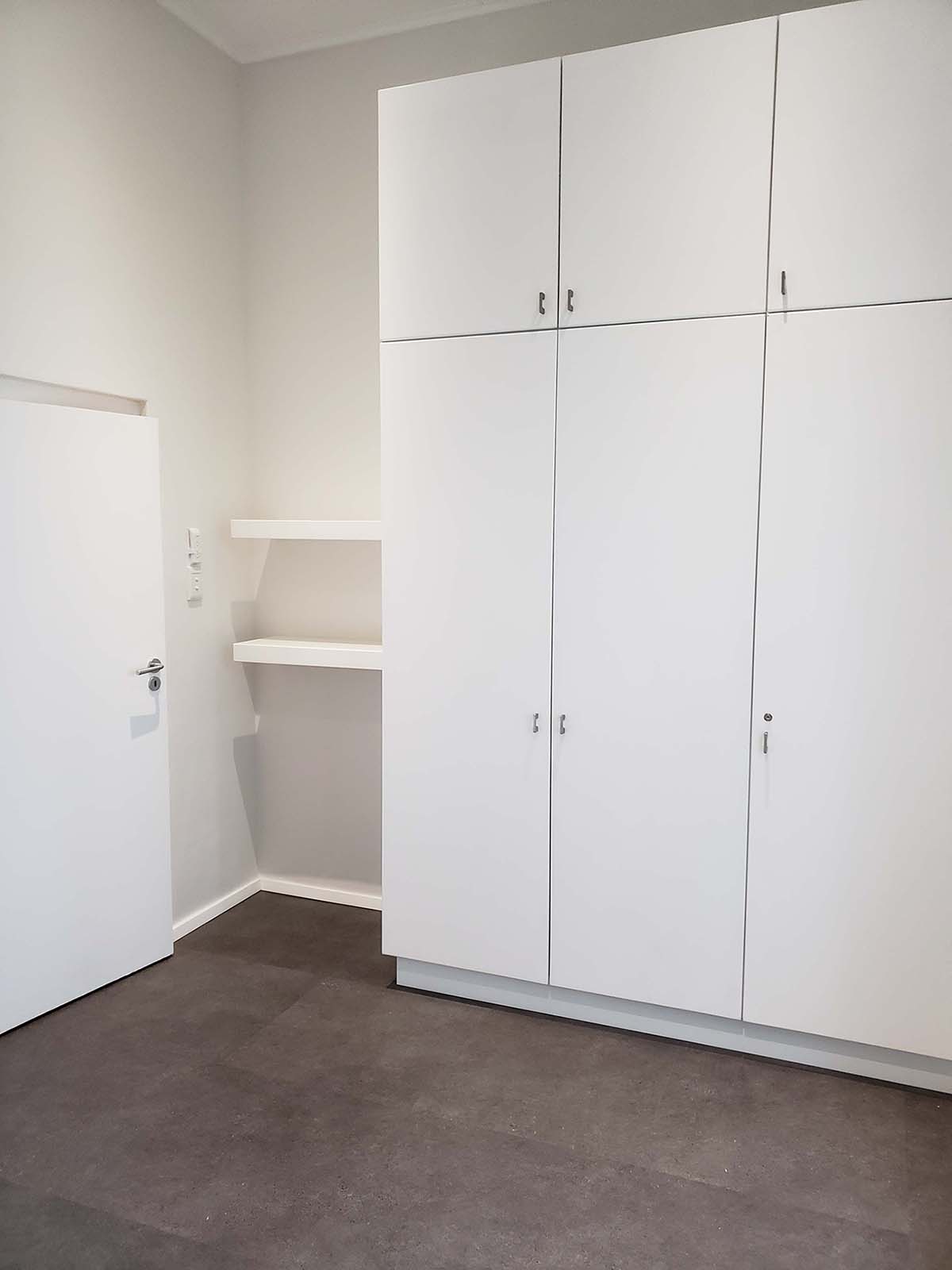 Since the landlord of this rental is flexible on the superficial elements of decoration the home, we decided to take advantage of the high ceiling proportions and opted to create a feature wall using wallpaper. We felt this over painting would be the ideal way to create that soft and cosy feeling the client was after.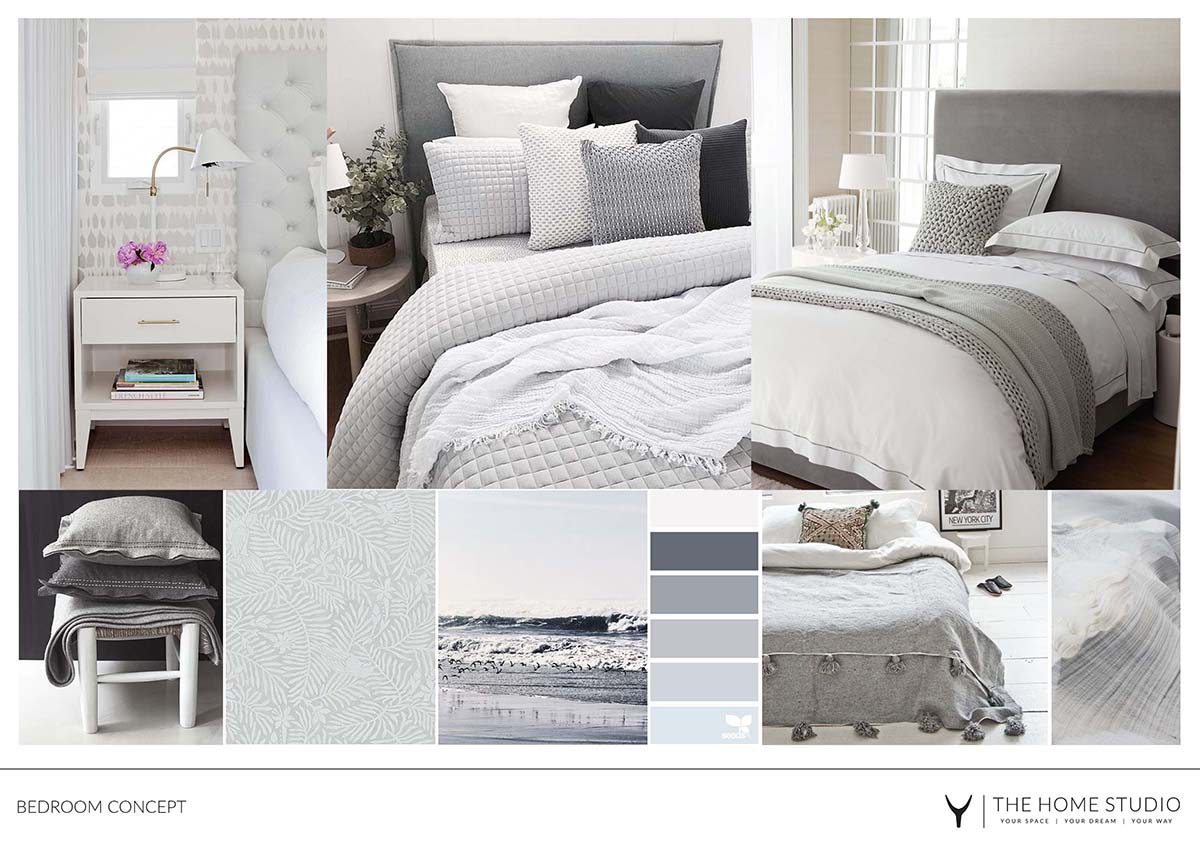 When we originally sourced pieces for the room, we opted for a far more modern bedside pedestal – one with a metal base – but upon reflection we realised the piece was in fact just too modern for the room, and the very simple but more solid style of the proposed bedside table worked better alongside the large headboard. Instead we added modernity through the proposed lighting and artwork.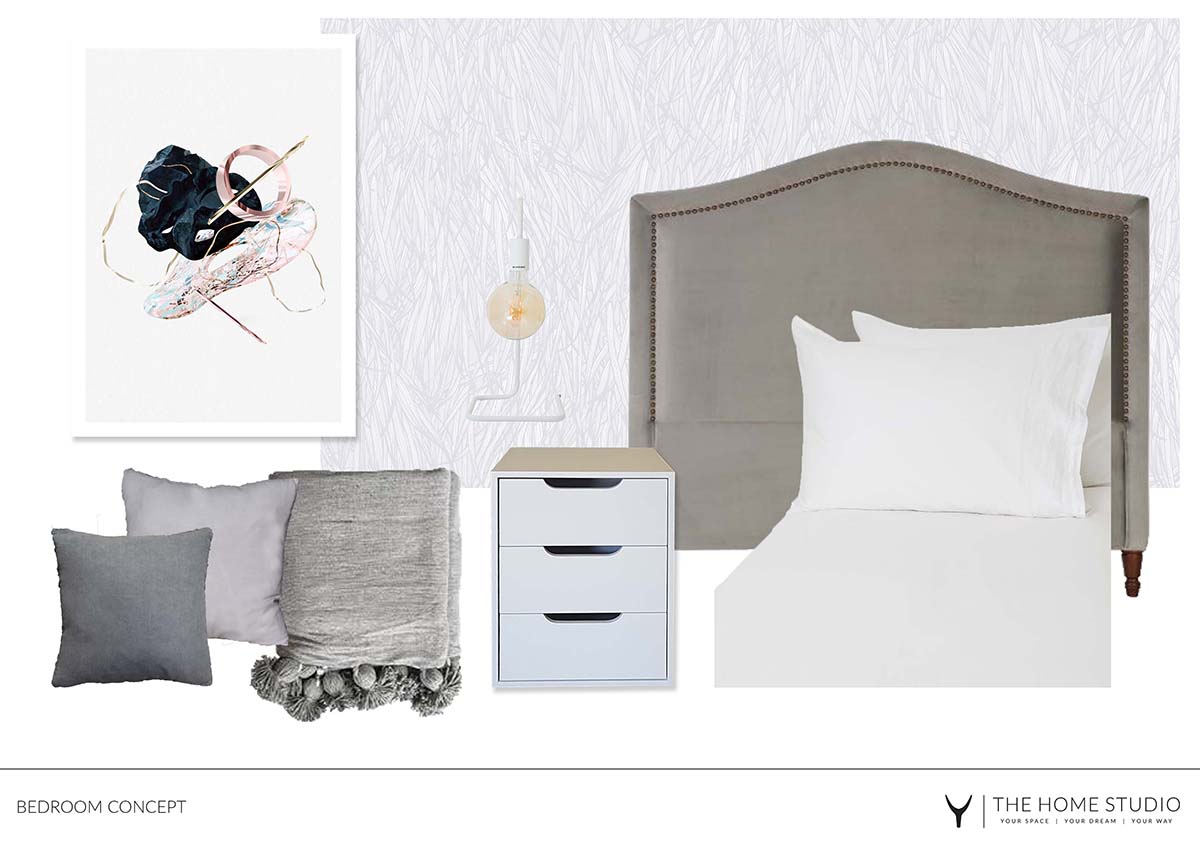 Join us back here later this week for more on getting this look and the full reveal of this room!