Welcome to Wave's Edge, a residential makeover project taken on by our designer Claire. This home was purchased as an "up-size" for our clients and whilst it was a well-loved and looked after home, it didn't fit with the client's personal style.
The house was originally designed in what can be described as "tuscan farmhouse", featuring lots of arches, exposed brick, exposed ceiling beams and screed flooring. But the clients felt it was too dark and oppressive. They were after a lighter and brighter space with a modern feel. They also wanted the interiors to speak to the ocean, which is situated right on their doorstep.
So let's see where we started.
BEFORE…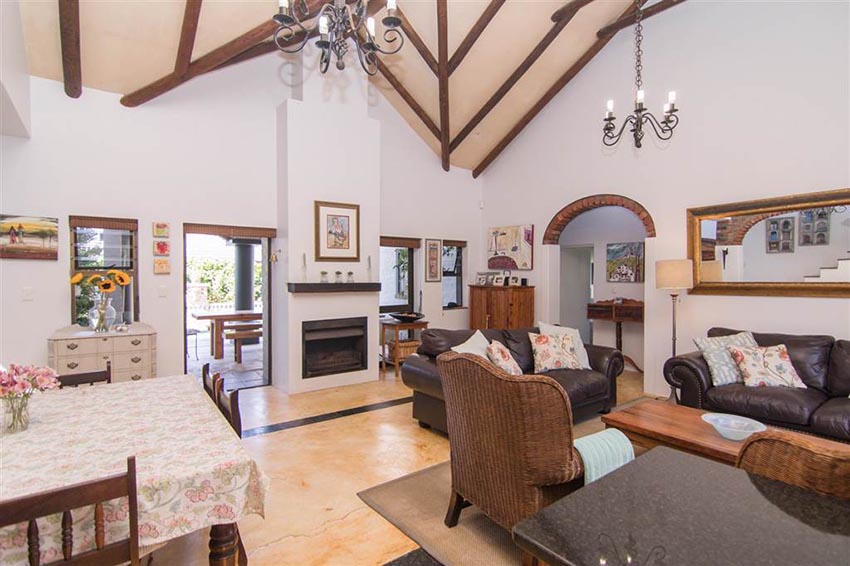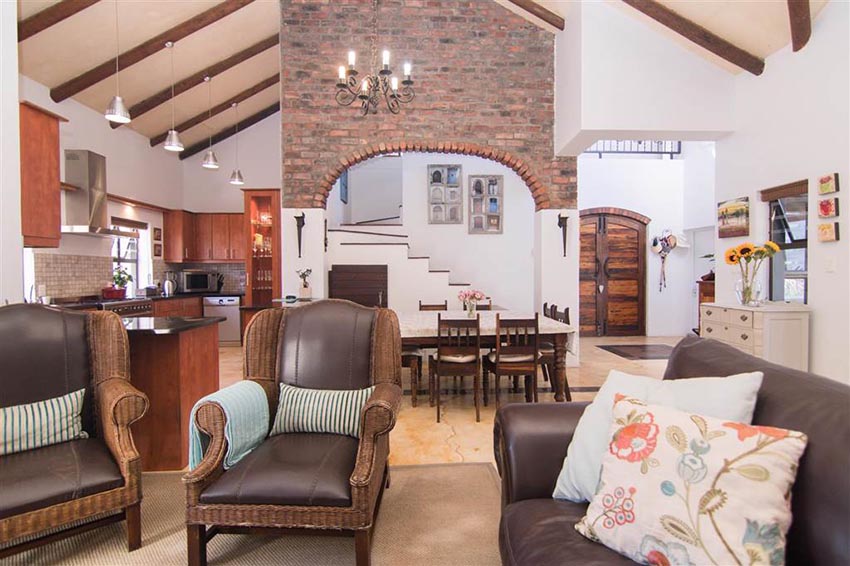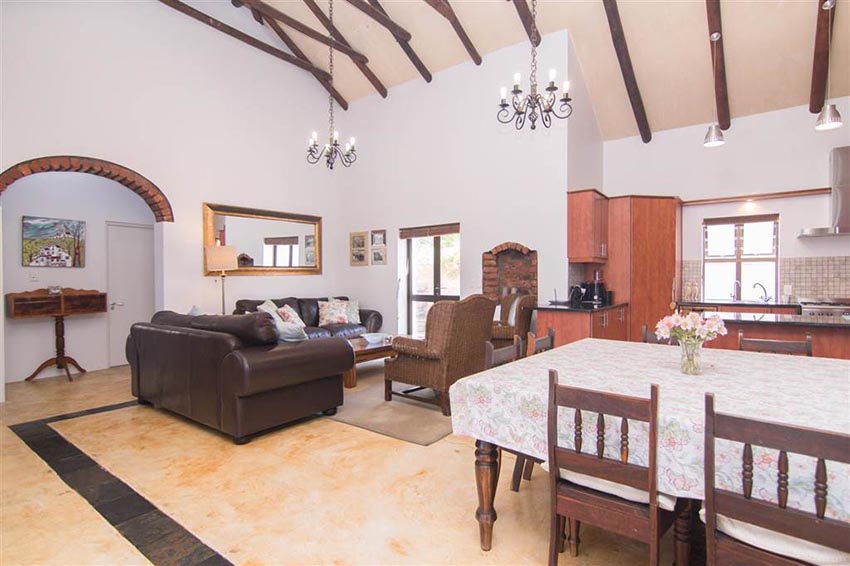 What excited Claire most about the prospect of this project is that it is purely cosmetic facelift. No structural changes are required. As you know, we love the power of paint and this makeover is going to show you just how transformative it can be.
In projects where the work is cosmetic one of they approaches is to embrace the features of the home, since you aren't going to be changing this. For this project Claire wanted to tone down the farmhouse connotations of the home and instead steer it towards a Modern Mediterranean feeling.
This would be achieved mainly through the installation of white oak look laminate flooring, whitewashing the brick finishes throughout and painting the ceiling and wooden beams white as well.
Harnessing Modern Mediterranean vibes, Claire decided on a neutral background colour palette of whites, stone/beige and greys, with elements of black and pops of soft aqua to bring in the beachy feel. Natural textures such as wood, and rattan weaves were an essential part of achieving this look.
MOODBOARD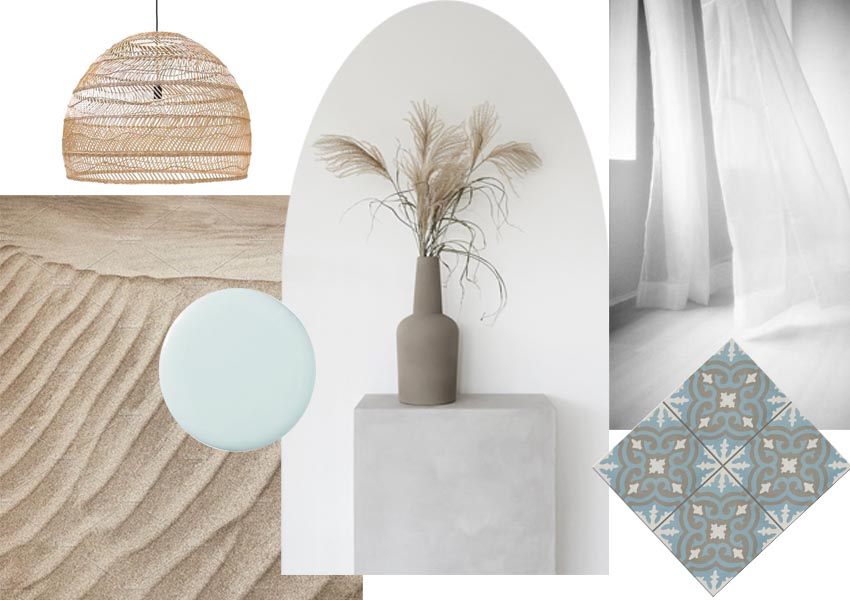 ENTRANCE
The home has a lovely double volume entryway, providing the client with the perfect opportunity to create a grand entrance. Claire recommended bringing in an oversized pendant light and an aqua coloured front door to set the tone.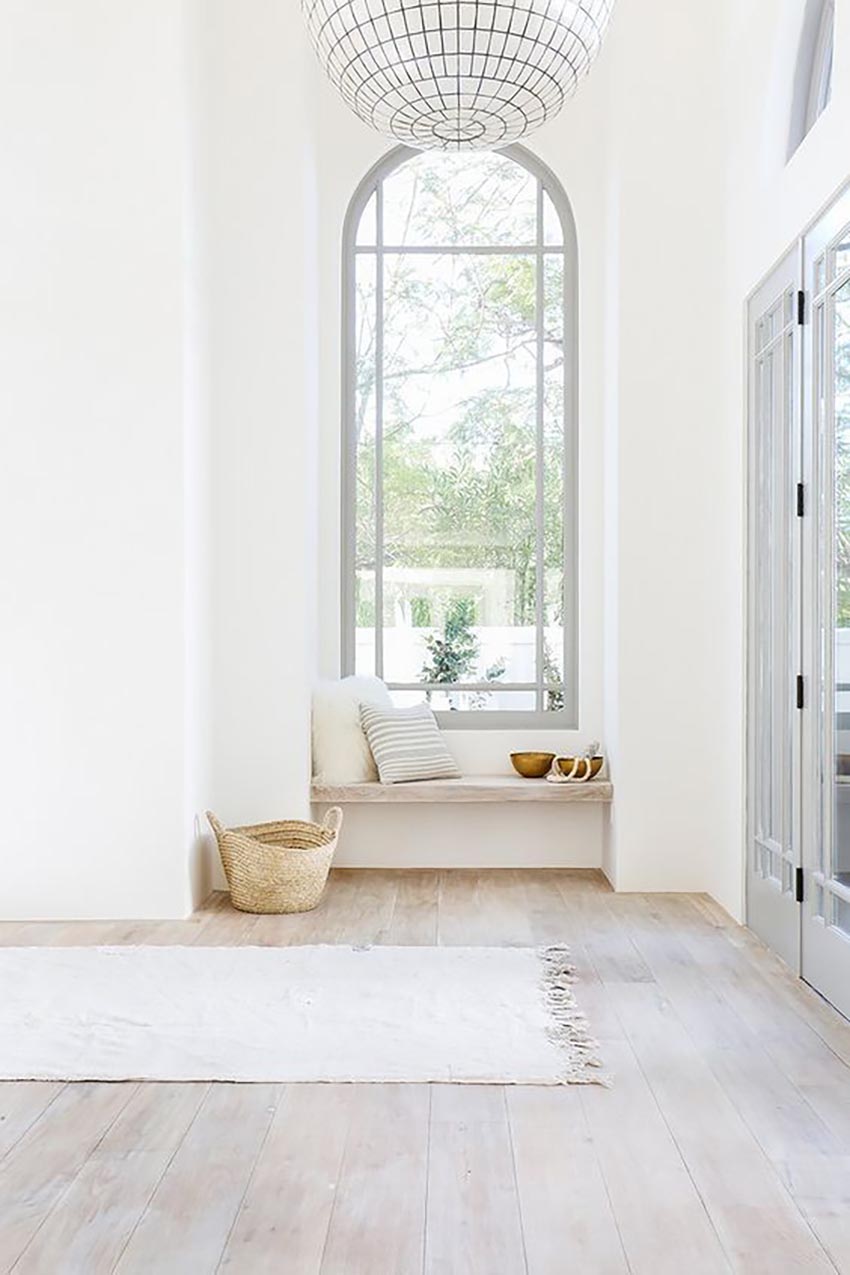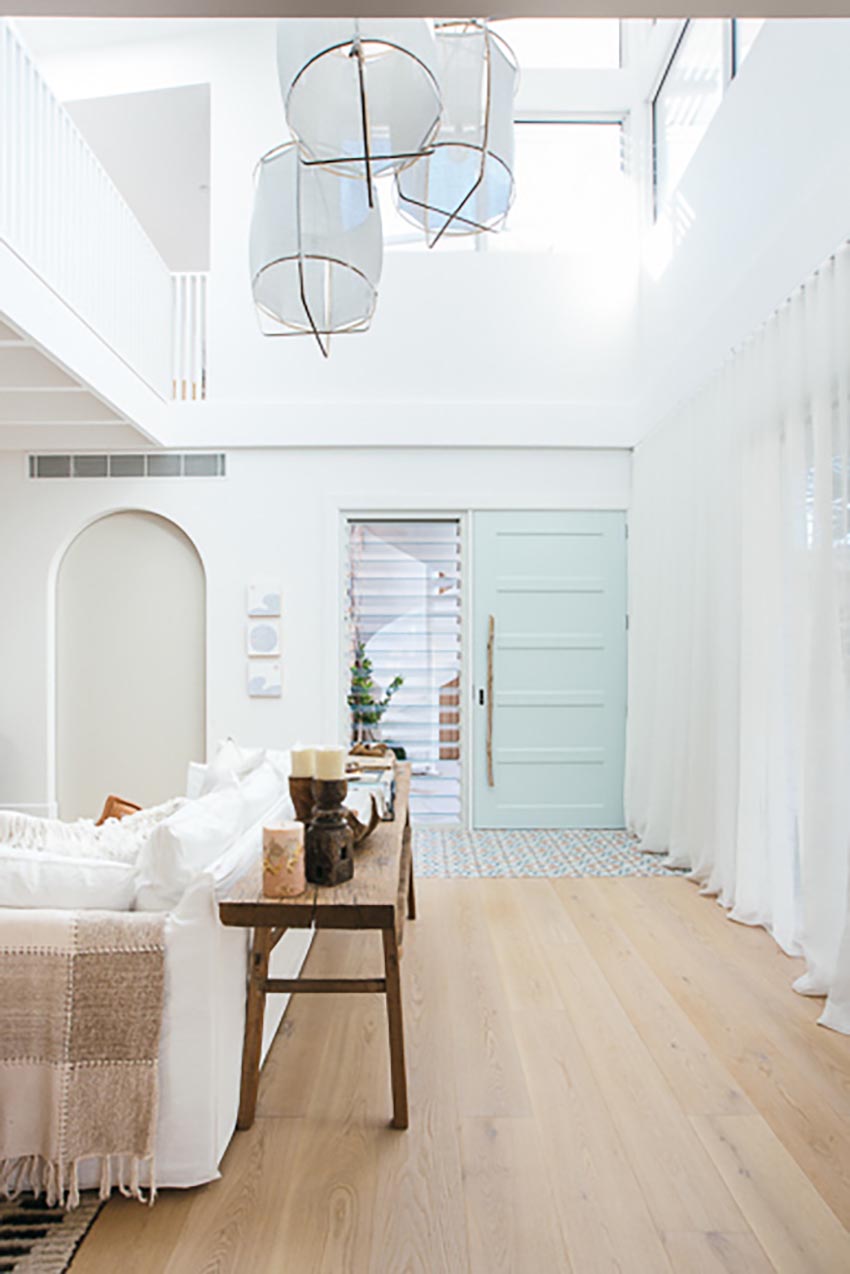 LIVING ROOM
The main objective in the living room was to orientate the seating area around the existing fireplace. The previous owners had their seating area further back from the fireplace, eliminating the opportunity to sit around a raging fire in winter, and our client wanted to get as much use as possible out of the fireplace.
Claire suggested bringing in a subtle patterned tile around the fireplace, to highlight it as a feature, and also to subtly speak to the Mediterranean feeling, all the while tying the colour palette together.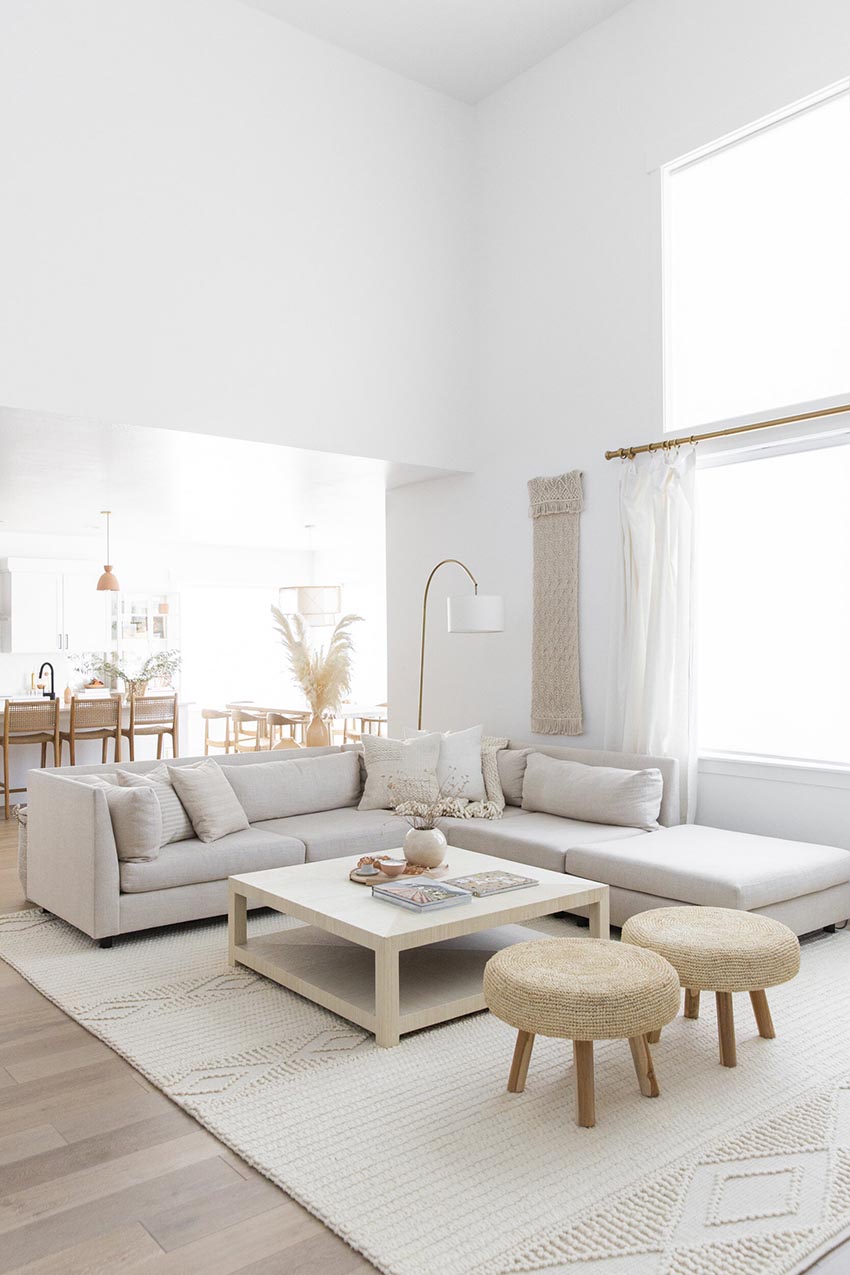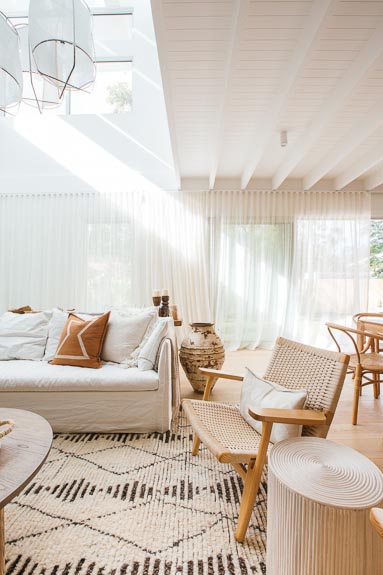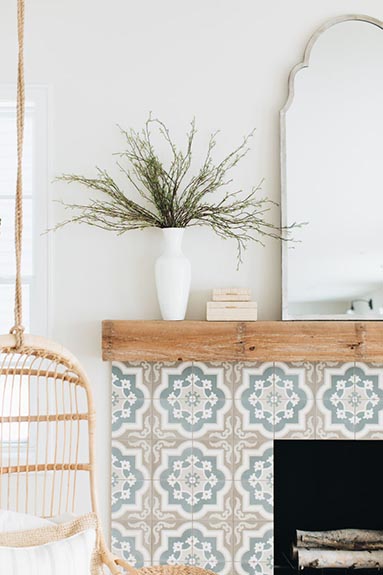 DINING ROOM
The dining room (where the previous owners had their sofas) would be a fairly narrow space. To allow sufficient circulation space and ensure the area didn't feel cluttered or over-furnished, Claire proposed a narrow oak dining table with chairs and a bench that could be pushed underneath.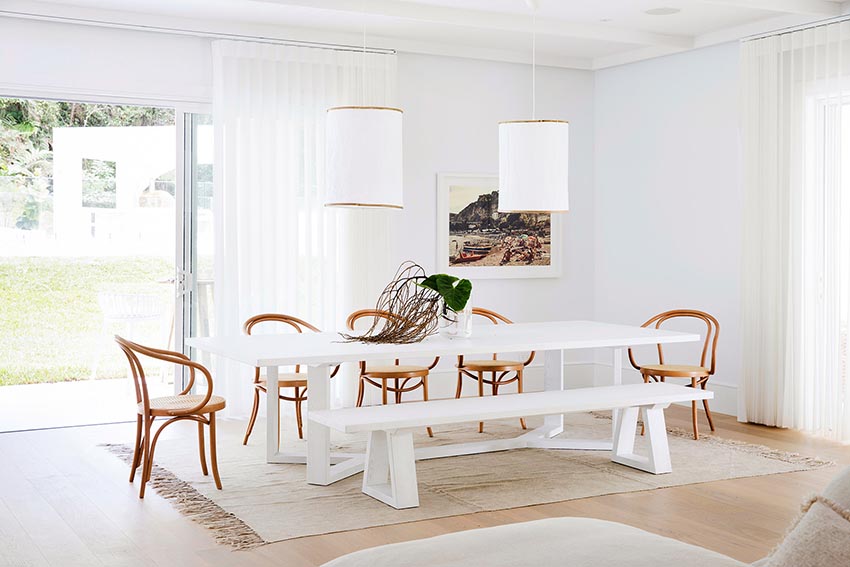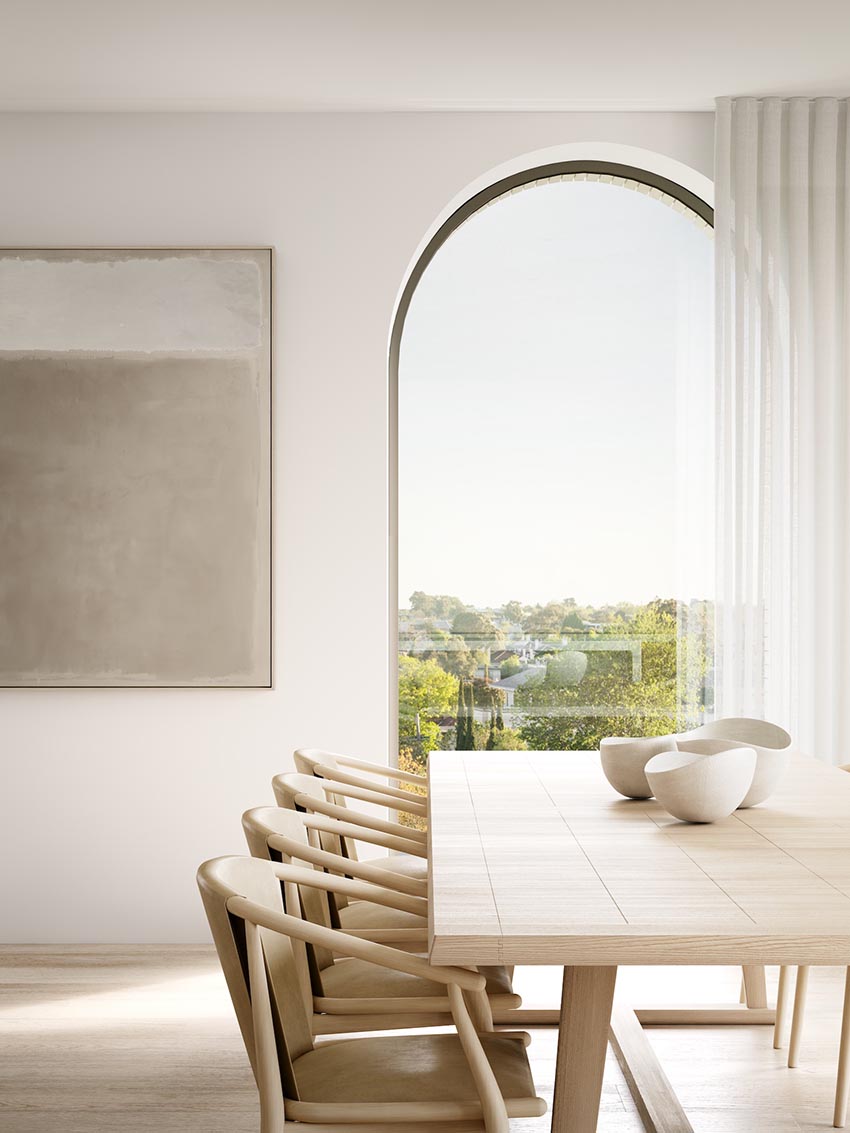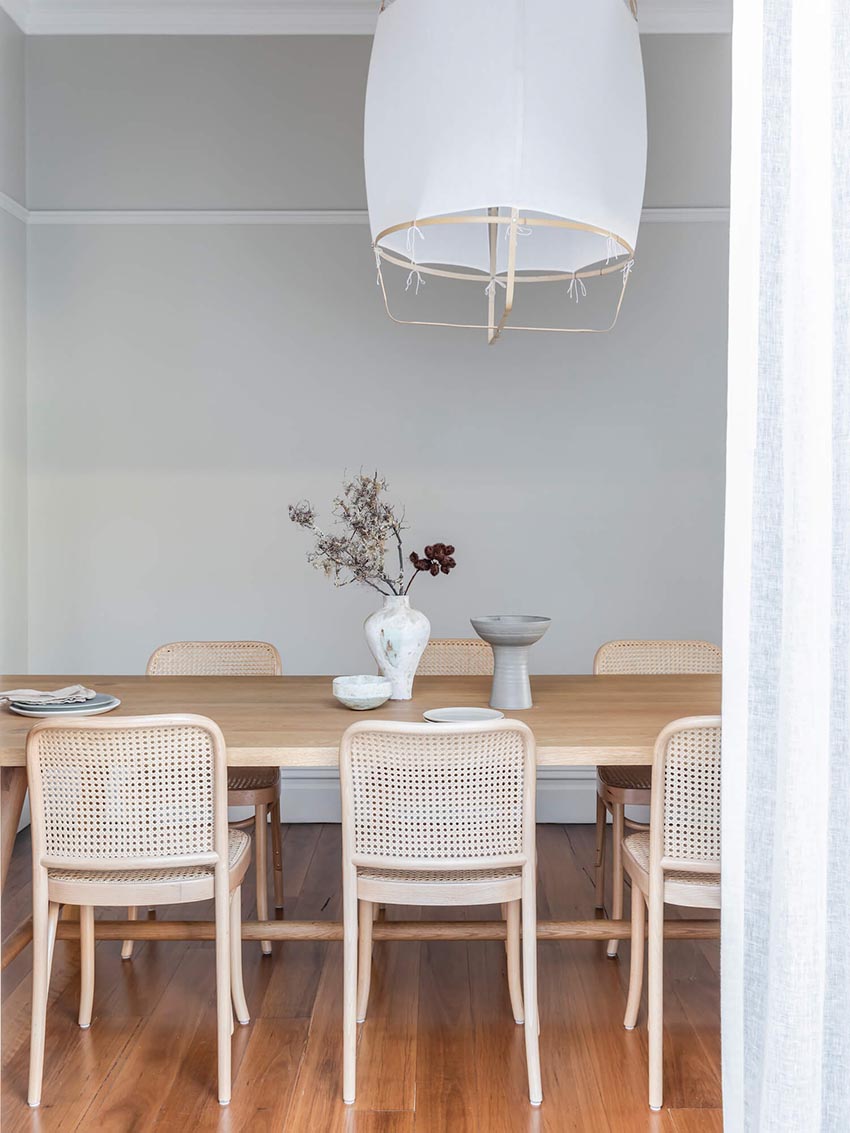 Join us back here tomorrow for our reveal where you will see how cosmetic changes and the power of paint can completely transform a space…