With summer and the festive season on the horizon, it's a very opportune time of year to give your outdoor space a little extra love. For a few projects we are currently working on, this has included reupholstering and adding new scatter cushions to outdoor living spaces.
We know the process of selecting fabrics is a lot more tricky than it looks (much like choosing scatter cushions). To minimise the chance of your new pieces fading and falling apart after one or two seasons, it is important to carefully consider and research what type of outdoor fabric you will need.
Outdoor fabric is a category of fabric covering a broad range of options that are suitable for different types of outdoor applications. You'll need to consider things like the water resistance of the fabric, UV resistance, rub count (how resistant the fabric is to abrasion) and cleanability.
1. Location and Exposure
One of the first points to consider is where the cushions or furniture will be situated. For example, are you pieces undercover and somewhat protected from the elements, or will they be exposed to full sunlight, rain and wind all year round?
Dark and bright colours inevitably show fading more quickly than lighter colours so if your furniture is fully exposed, a lighter colour would be a more sensible choice. Green and blue colours have a reputation for fading the quickest, and also green is a colour that your eye can see the most in terms of shades and variations, so samples and swatches are key.
2. Style
Along with all the practical decisions, choosing the correct pattern and colour to compliment the overall style you wish to create for your outdoor space is also an important aspect. Don't be afraid to mixing stripes and patterns, as well as types of fabrics.
Typically the seat cushion needs a more durable fabric choice, while there is more flexibility with seat backs and scatter cushions.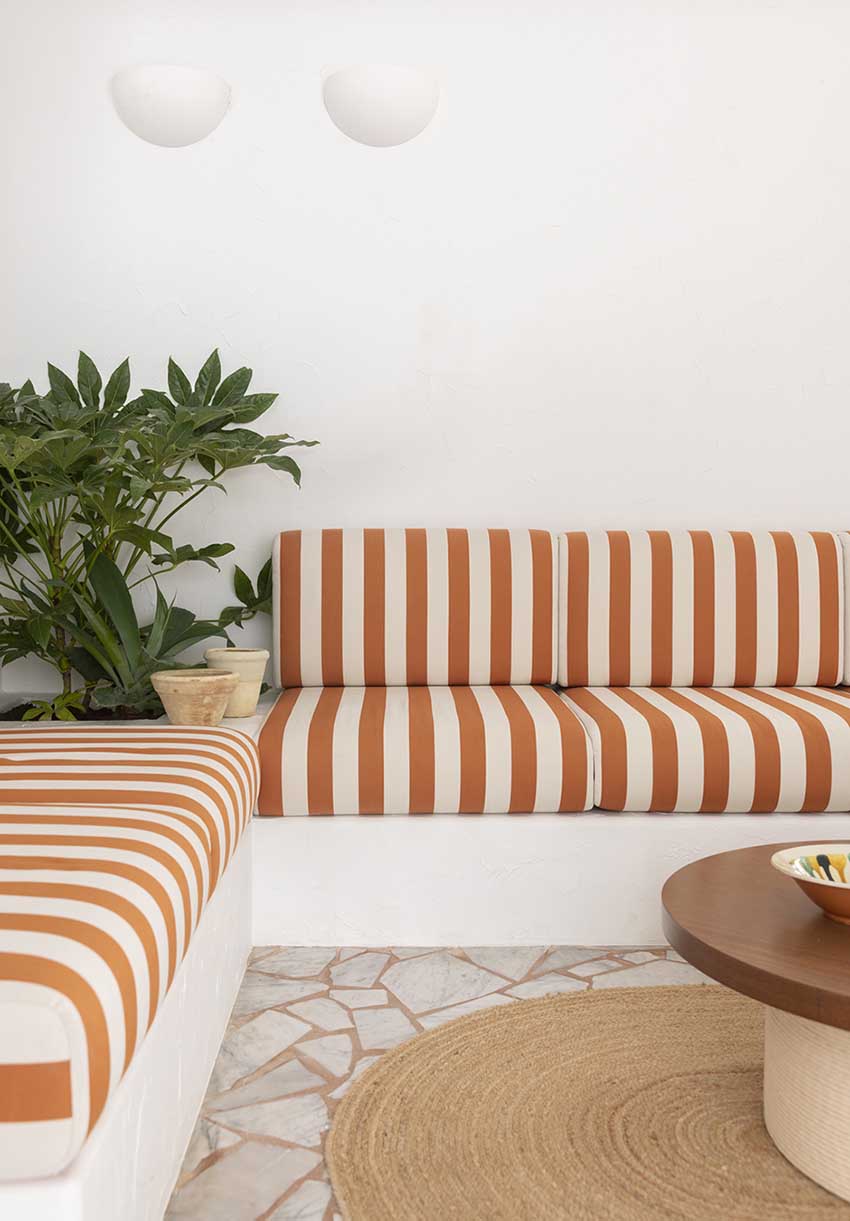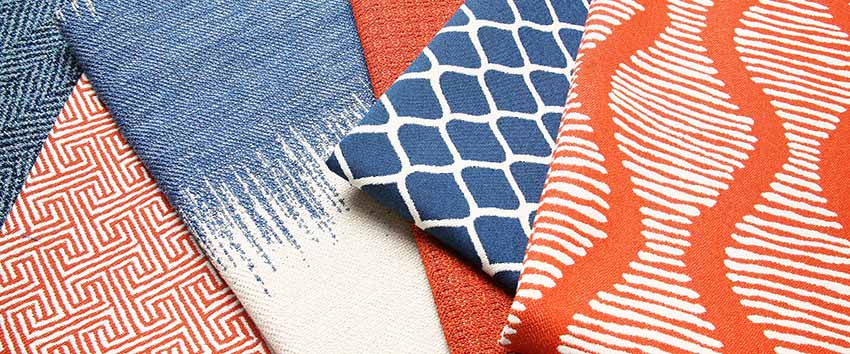 3. Consider the weave/dye
A woven acrylic fabric is generally more fade resistant than a printed one because the yarns are dyed before the fabric is woven. Solution dyed acrylic fabrics are the most colourfast and are also soft, breathable, water resistant and dry quickly.
Modern technology has also come a long way with printed acrylics which are screenprinted with fade and weather resistant dyes. A water-repellent guard is often also applied for further water-resistance.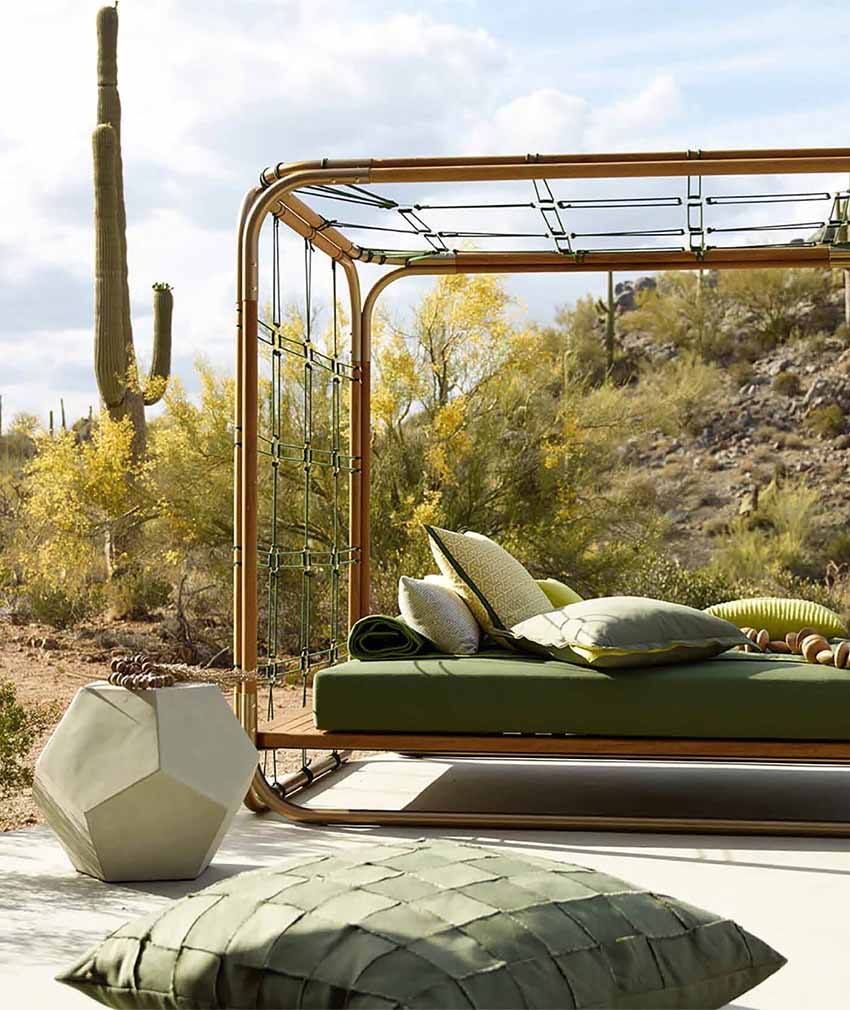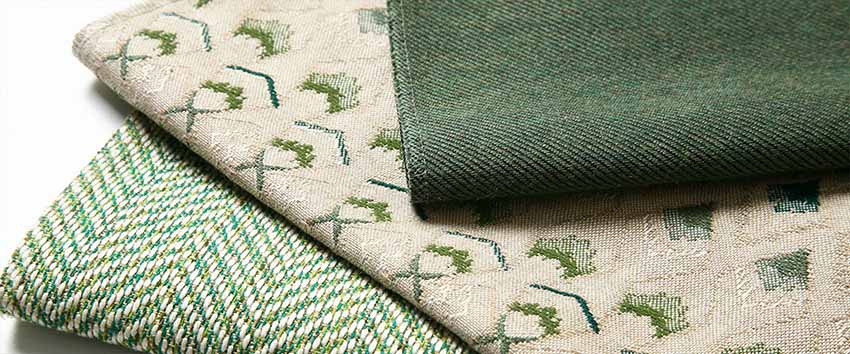 4. Cleaning and Maintenance
Fabrics come with their own cleanability code, helping you decipher which are the easiest to clean and what cleaning products can be used on what fabric.
Mircoban is also sometimes used to protect fibres from stain and odour-causing bacteria, mold and mildew.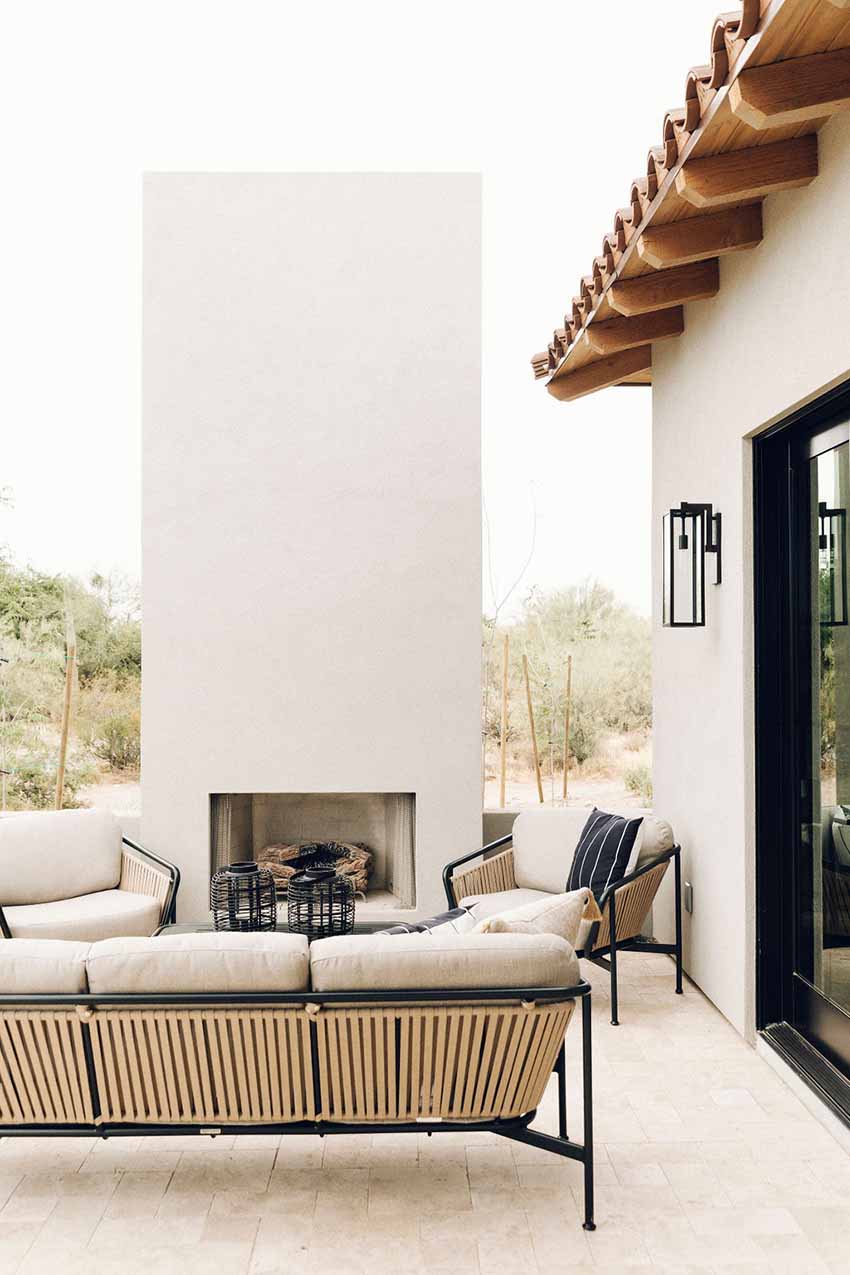 5. Marine Grade Fabric
You may come across this term during your research and it basically refers to the most durable fabrics used for boat upholstery, canopies and outdoor covers. This fabric is manufactured using a tighter weave and heavier finishing process and is often found on boats.
If you need fully water resistant fabrics your trade off is fabric breathability. The more breathable, the less water resistant. This will affect how the fabric feels to the touch.