Making decisions on a staircase design can be daunting as there are so many different style options to choose from and there seem to be equally as many building regulations and restrictions. If designed correctly, your staircase will not only be functional but also a beautiful feature in your home.
Here are our tips on making decisions regarding your staircase design:
1. Understand the terminology and follow the rules
Understanding terms such as "riser", "landing", "tread", "going" and so on, will help you to decipher what your builder is talking about when discussing your staircase.

2. Measure up
How much space you have to work with will determine what kind of staircase you can have. As a general rule, straight staircases are great in narrow spaces (eg. a hallway), L-shaped staircases work well in the corner of a larger room, U-shaped staircases take up more space but are the safest and spiral staircases work well in compact areas (eg. a loft).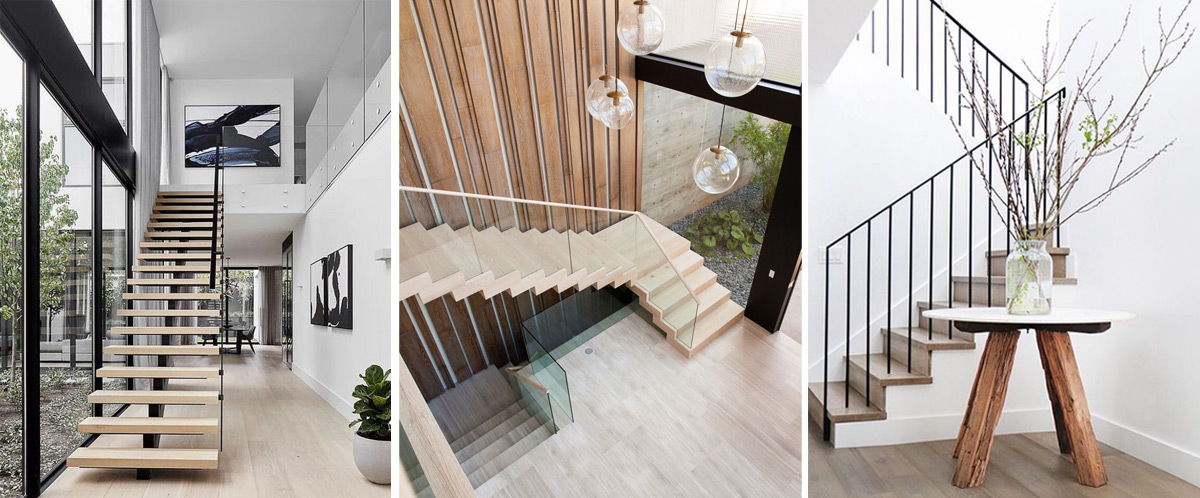 3. Safety
It is important to consider who will be using the staircase. U-shaped staircases with a substantial landing area are great for kids and elderly people whereas a spiral staircase, for example, would not be recommended. If your kids will probably use the stairs like a jungle gym, a vertical balustrade and closed, non-slip treads are the sensible choice.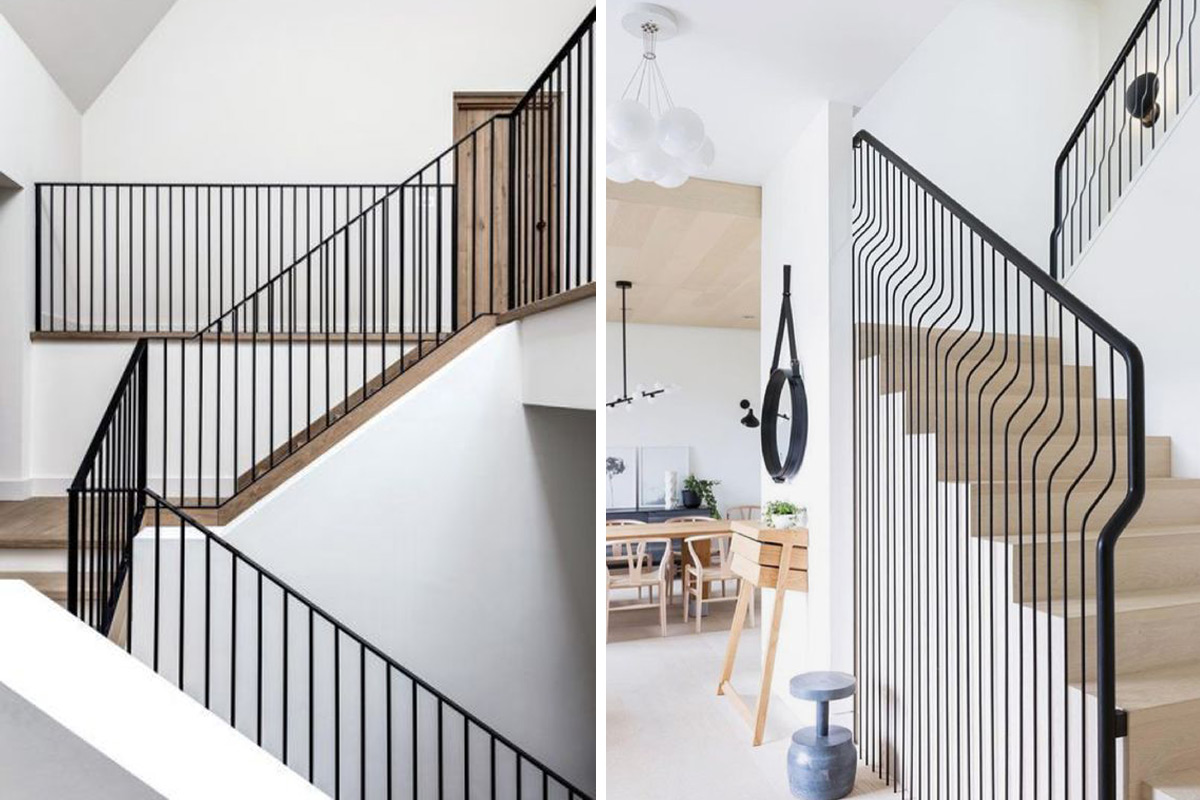 4. Consider your home's overall style
Your staircase should fit in rather than dominate the rest of your home's style. For a more modern, minimalistic look consider clean lines, steel, glass and timber.

5. Choose your balustrade
Generally, timber will add warmth and visual texture, glass can draw in light and views and stainless steel is robust and versatile.
6. Tread considerations
Closed treads allow for concealed storage underneath which is very useful when storage space is limited. Carpeted treads deaden noise and offer excellent slip resistance, whereas, open treads enhance the flow of natural light and help spaces feel larger.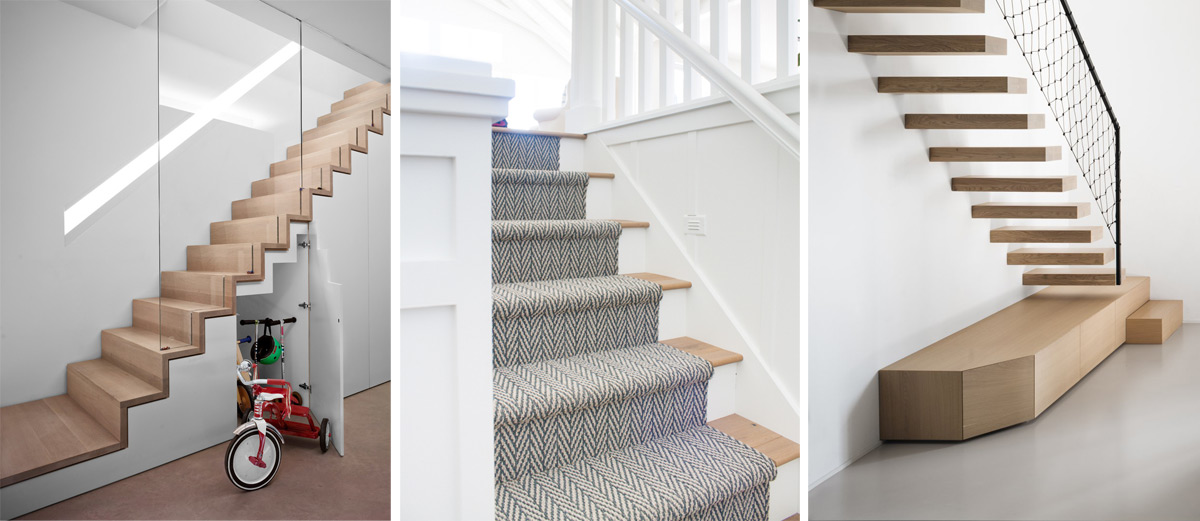 7. Lighting
Ensure your staircase is sufficiently light by adding concealed LED strips under the hand rail or treads. A glass balustrade, skylight or overhead lighting should also be considered for maximum luminosity. A stunning pendant light draws the eyes upwards and fills the natural void created by the stairs.