When it comes to ceilings most people think flat and white. A non-event really. Not our clients over at House J though. They liked the idea of an exposed concrete ceiling (yes, they are pretty cool clients!). Something bold with an industrial edge.
However as we worked through the design for their living space, we moved away from the idea of concrete on the ceiling to instead having a wood panelled ceiling.
A wood ceiling offered the desired mix of sophisticated design style and thoughtful attention to materials and finishes. It also keeps the living spaces feeling light and fresh, but full of welcoming warmth thanks to the wood finish.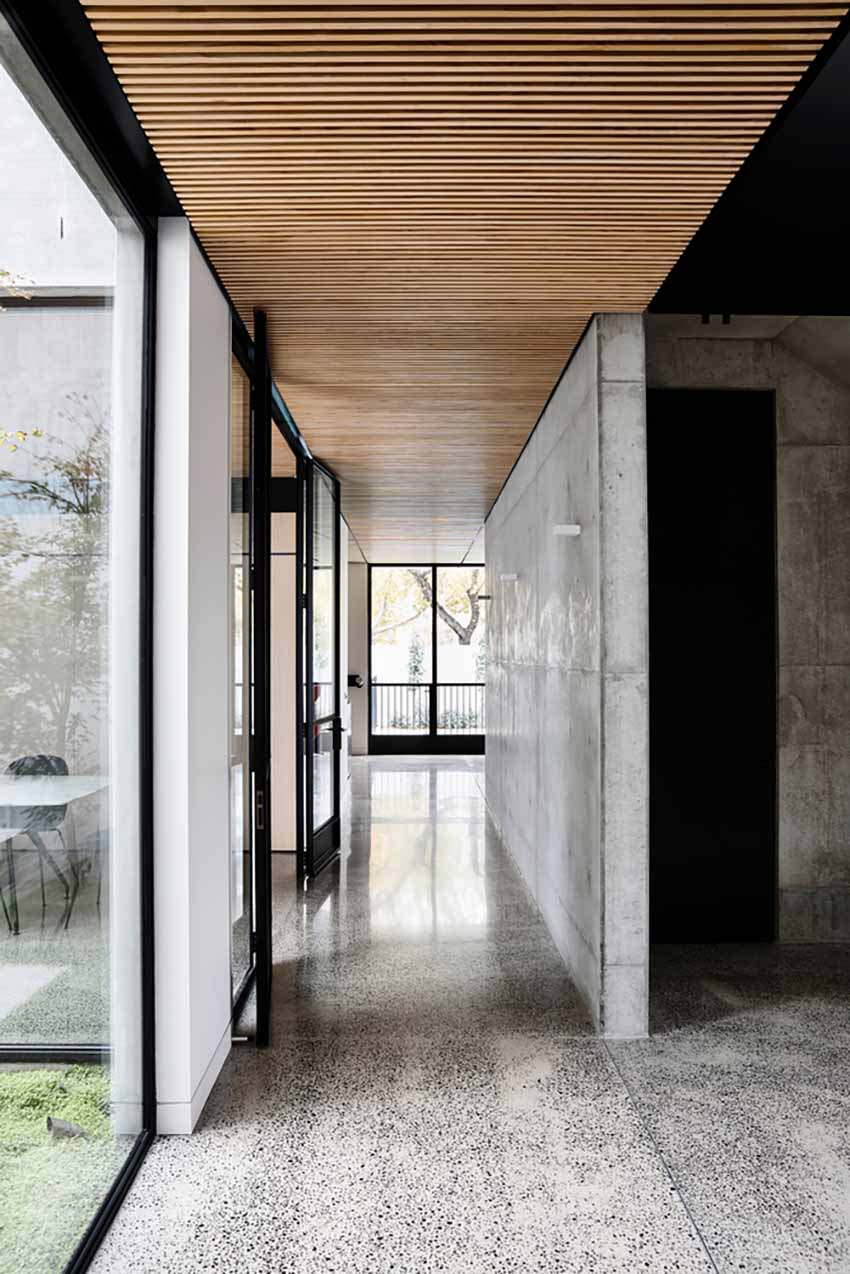 Ceiling designs are usually very low on the priority list when it comes to designing our homes. However as the crown of the room they do in fact play a large part in giving the room its defining character. And as you may well know over here at The Home Studio we are majorly crushing on wood panelling!
If your home currently has wood ceilings and you are wondering how to design your space to bring out the best in them, or whether you are considering wood panelled ceilings for your home, these ideas and examples will help get you there.
Living Rooms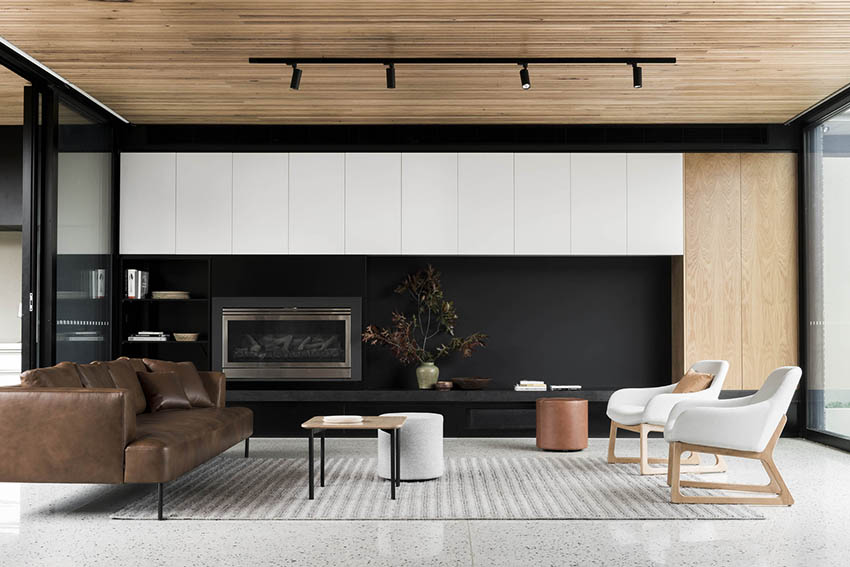 By bringing wood elements into the rest of the room, you create visual consistency throughout the space. This is especially helpful in spaces with high ceilings, where the wood panelling helps normalise the height and makes the room feel more accessible.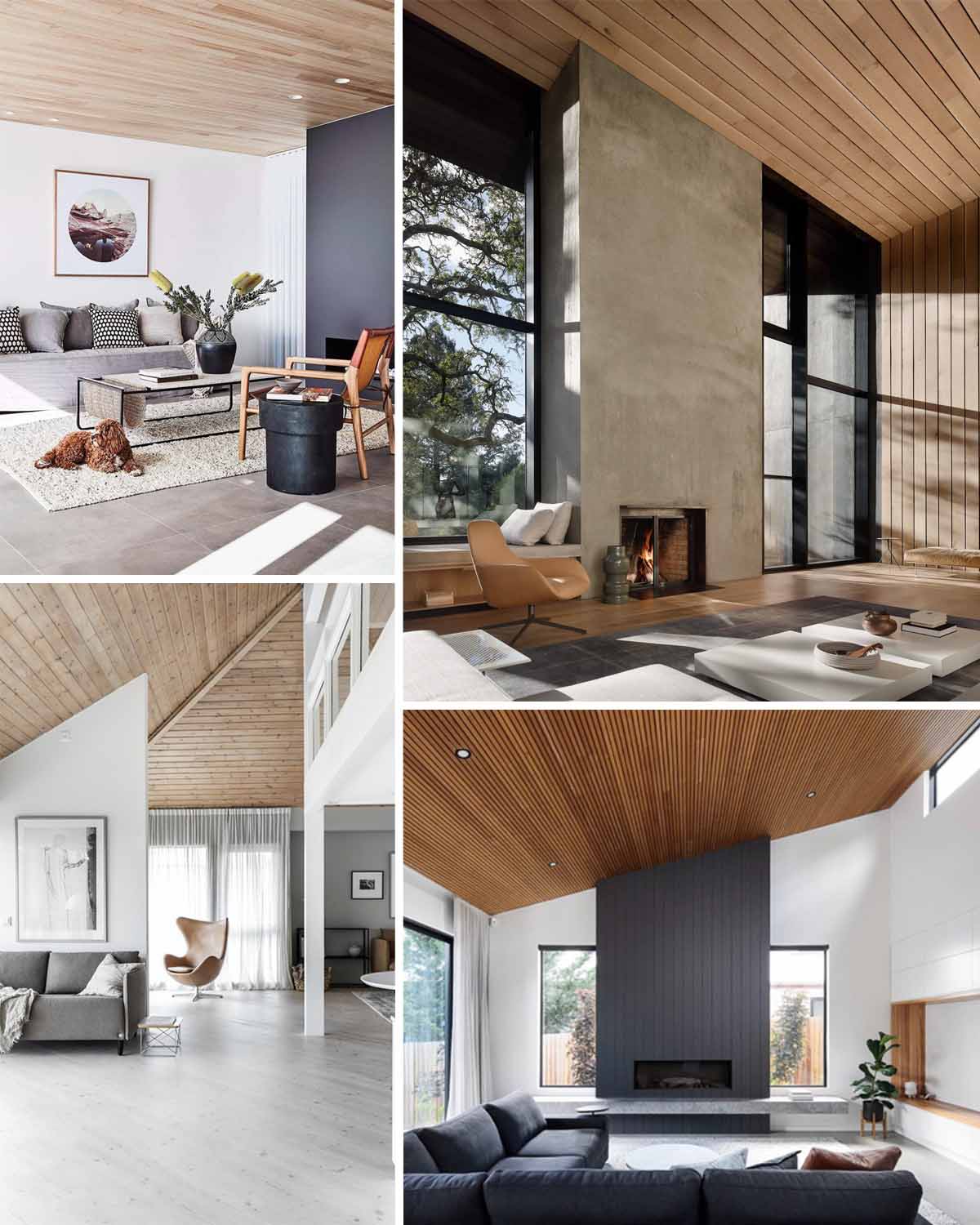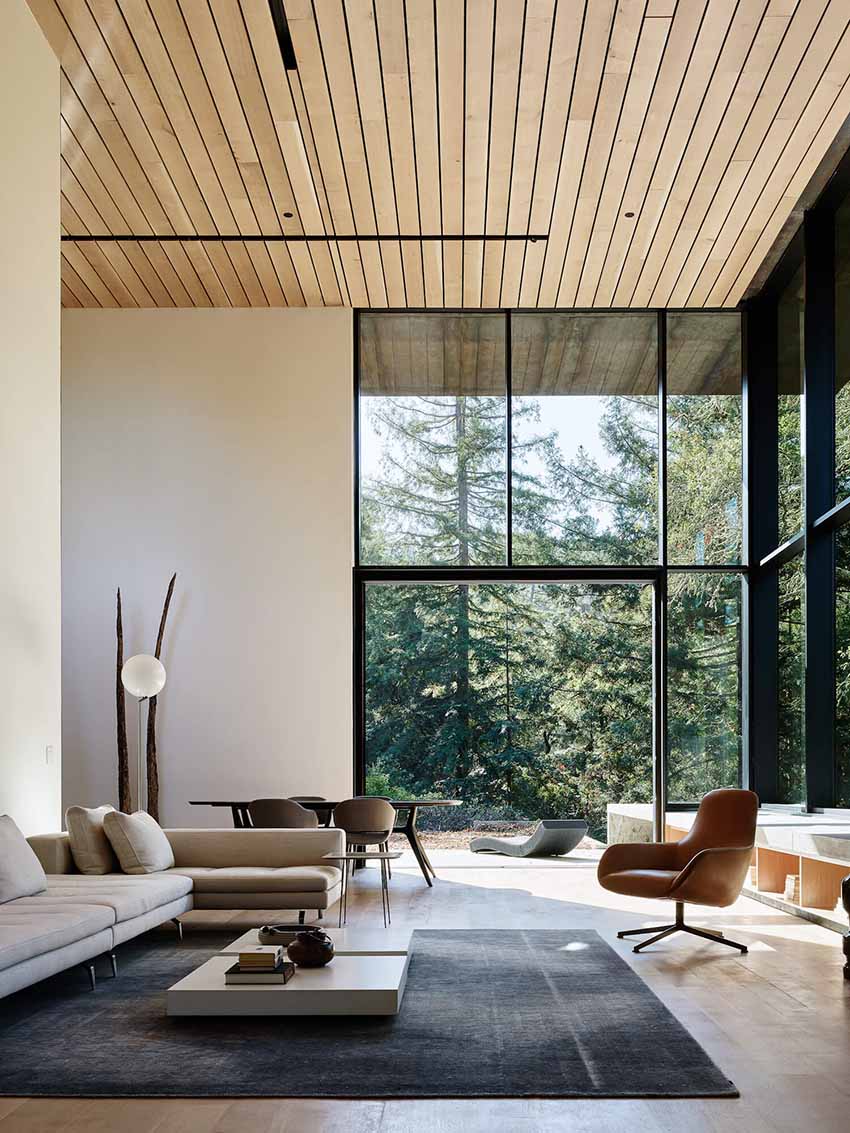 Kitchens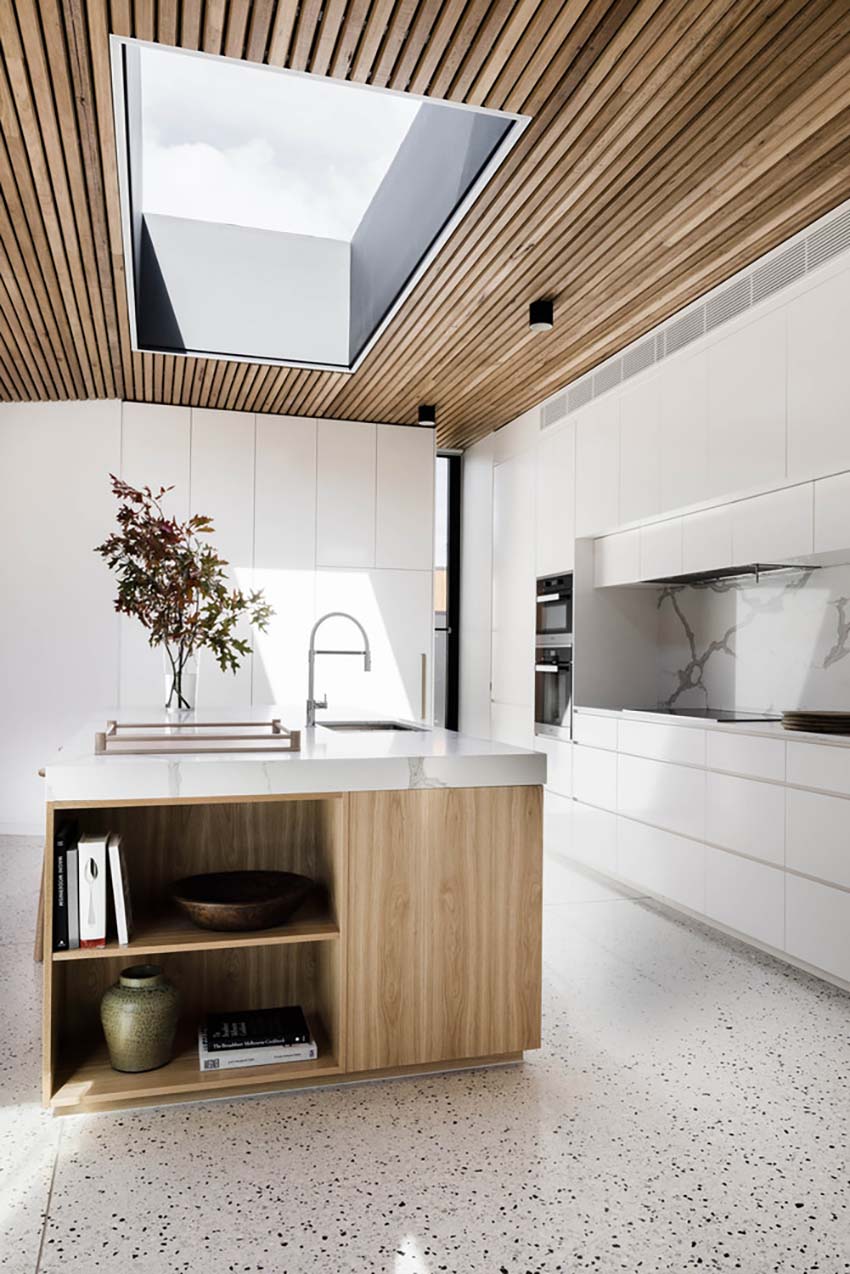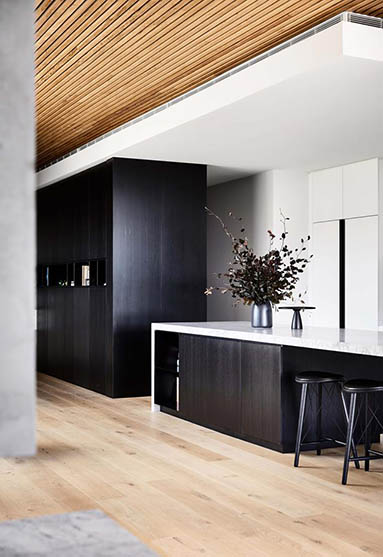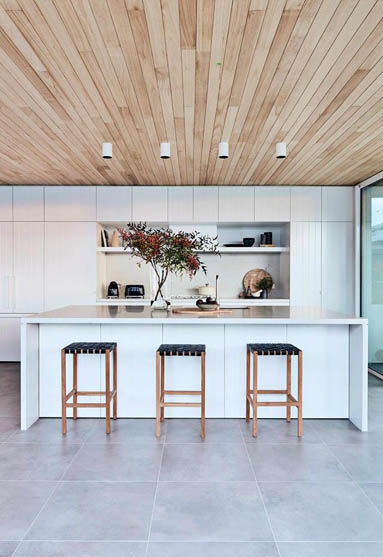 Bathrooms
In these neutral bathroom spaces the minimalist palette is anything but boring thanks to the panelled ceiling.