Ever since my visit to Palm Springs a few years back and seeing the infamous, most instagrammed pink door in person, I've wanted to incorporate a pink front door into a project. It's taken a while for the planets to align and gift me the opportunity to have a client willing and bold enough to embrace this concept. Nothing sparks a little joy in my life like a pink front door!
I tell my clients that if they are only able to make one change to their home exterior, then choose to paint the front door! Not only is it the most affordable way to make a big impact (the power of paint!), but it also gives your home instant personality and street cred.
A pink front door not only brings a smile to your face every time you approach it, but also a certain amount of old world charm to your front door. An eternally whimsical element that I actually find rather cheeky. It will most certainly leave passers-by wandering who and what else can be found on the other side of the door.
The colour pink is also surprisingly versatile, with shades ranging from cotton candy and blush pinks, all the way through to bold fuchsias. In short, it's no surprise this girlish tone looks good regardless of the style of your home or front door – whether classic, country, modern or contemporary.
Not convinced? Just take a look at these beautiful options and you'll be heading down to your local paint shop in no time.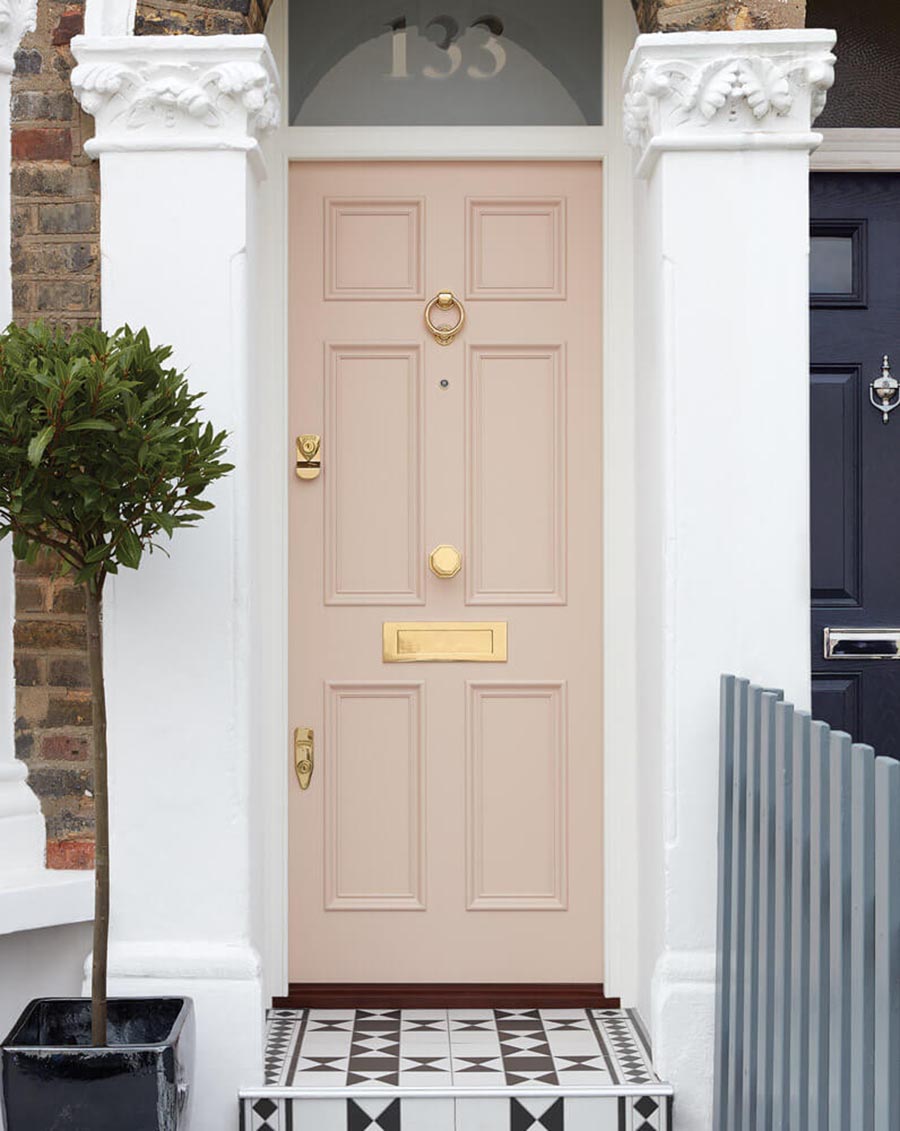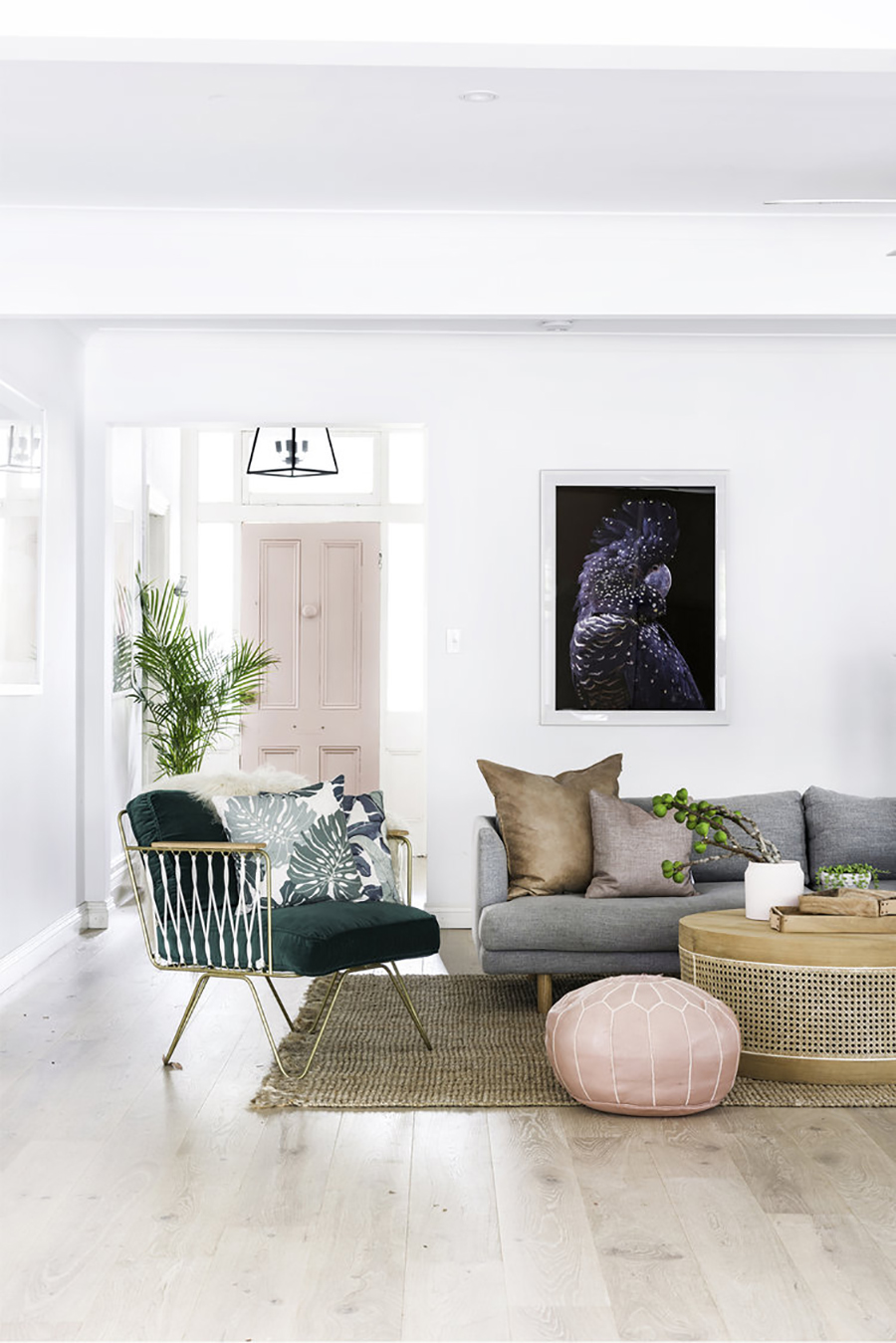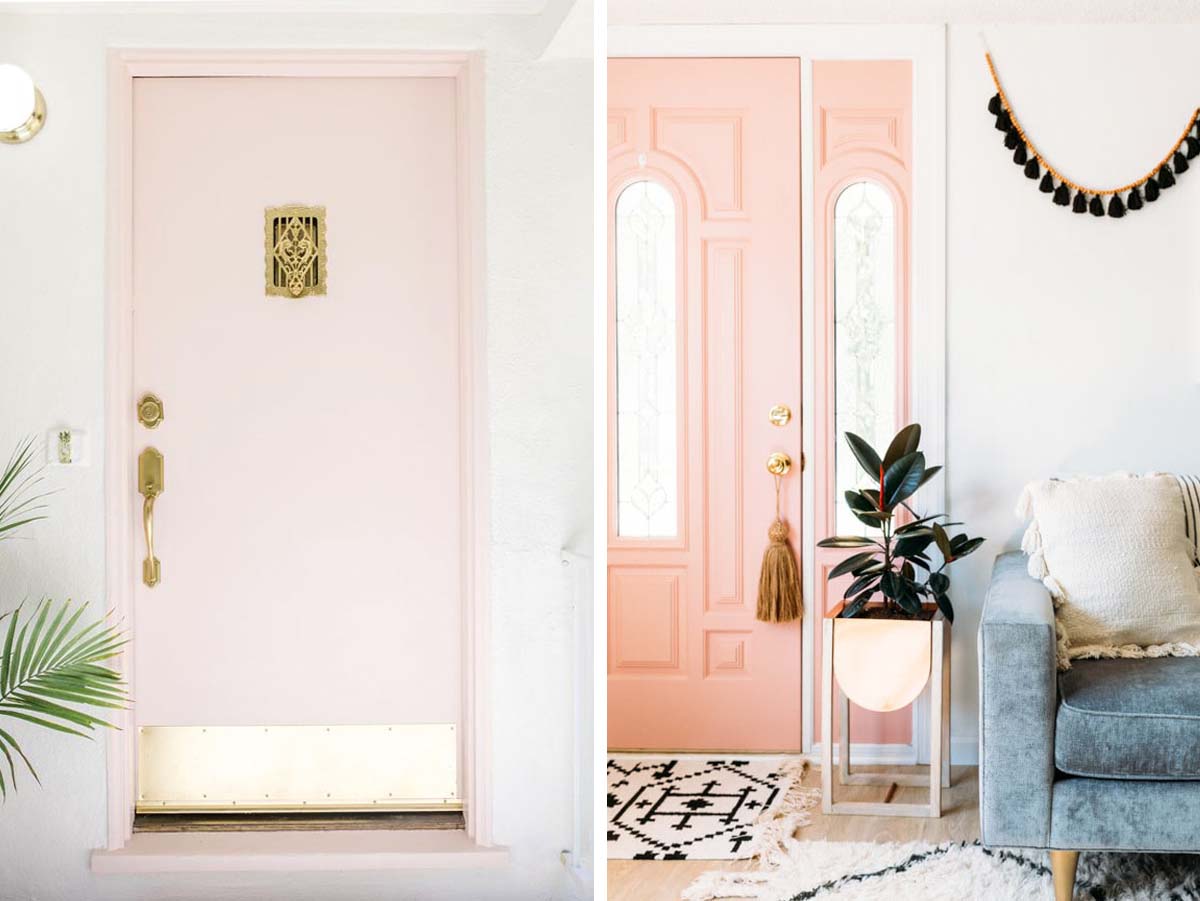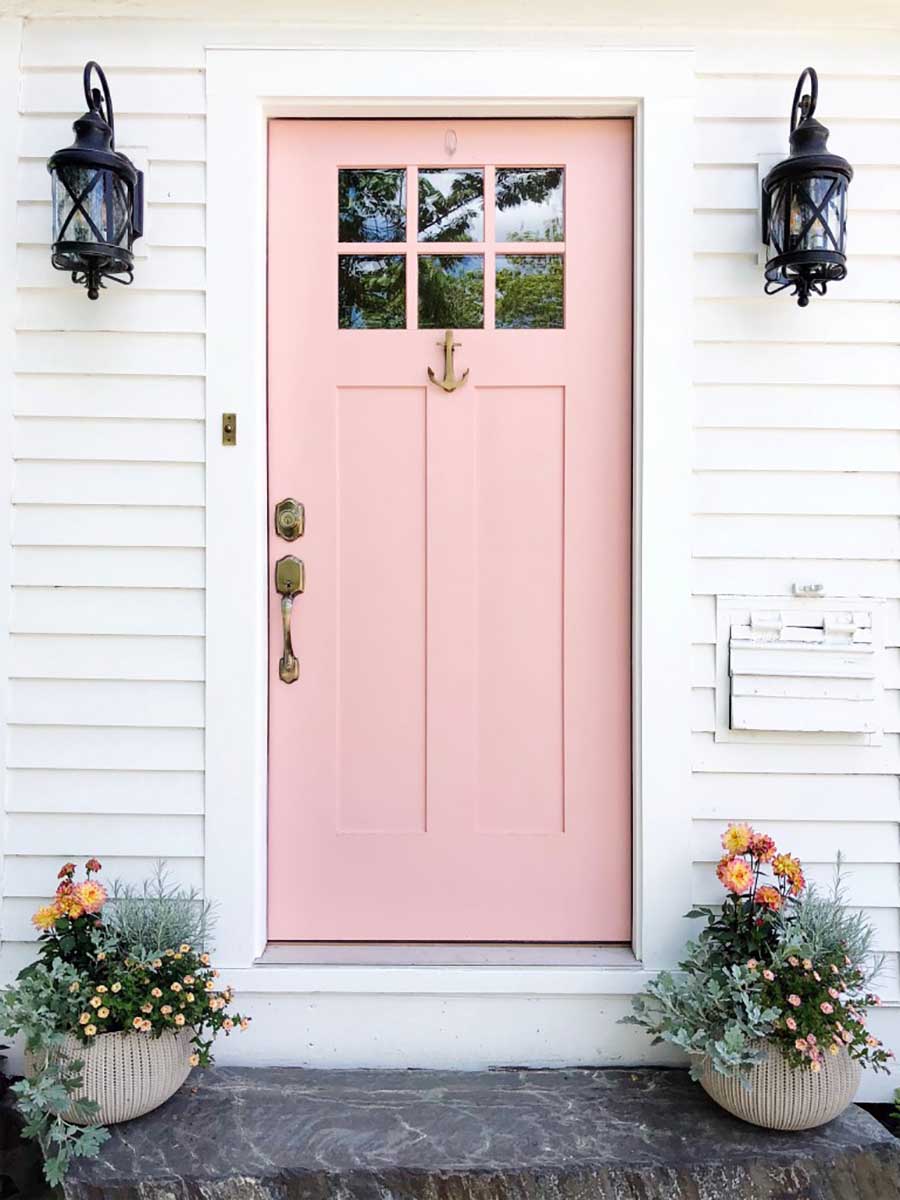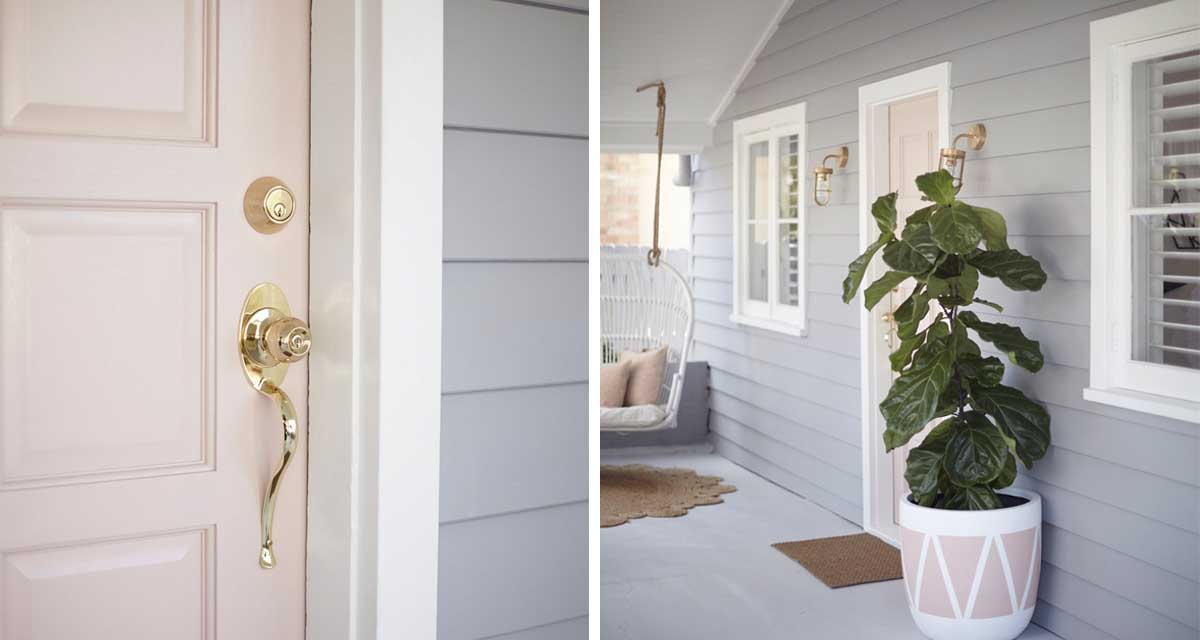 We also LOVE a pink door against a grey and dark blue / black setting. It makes the door pop and the space look so friendly and inviting.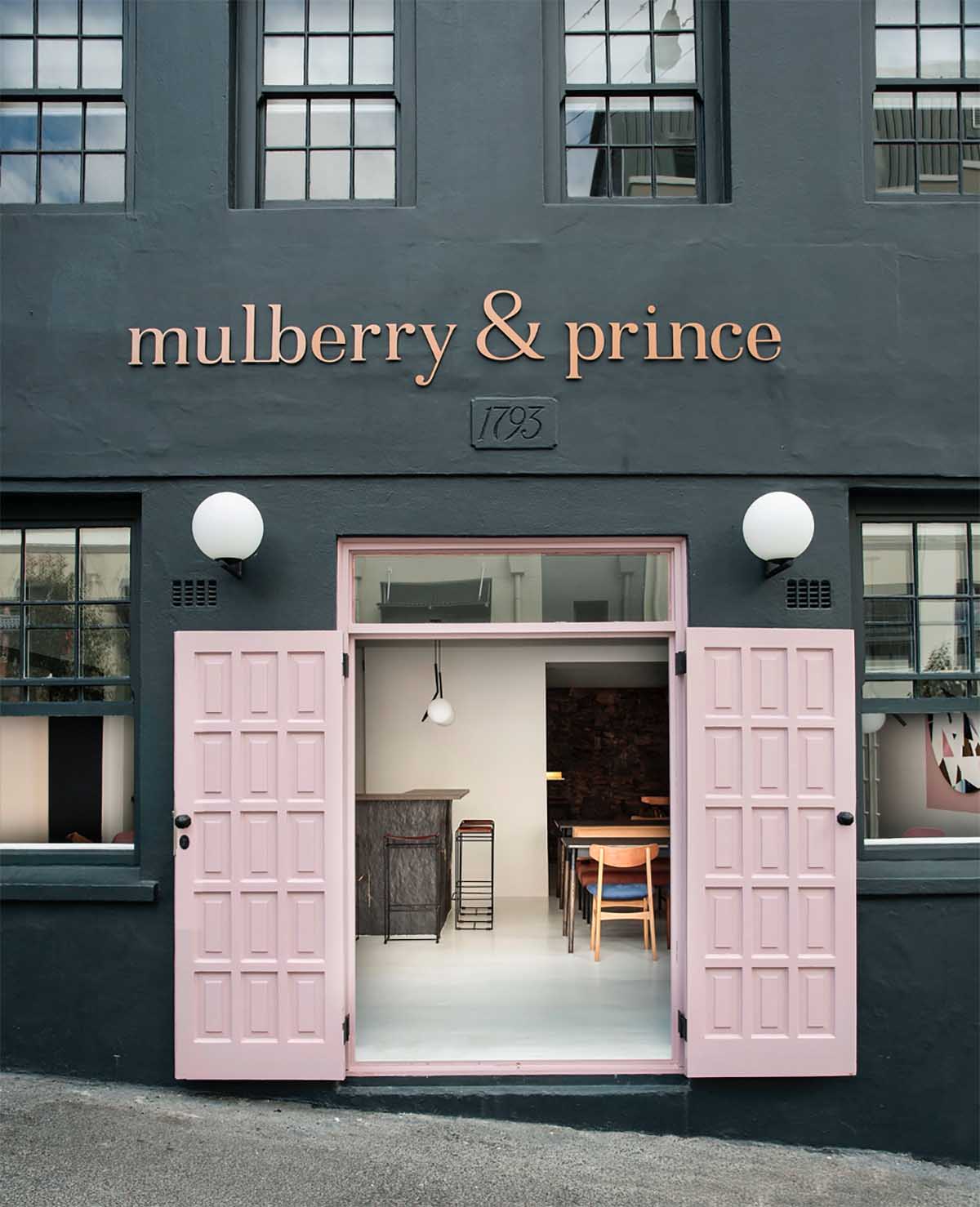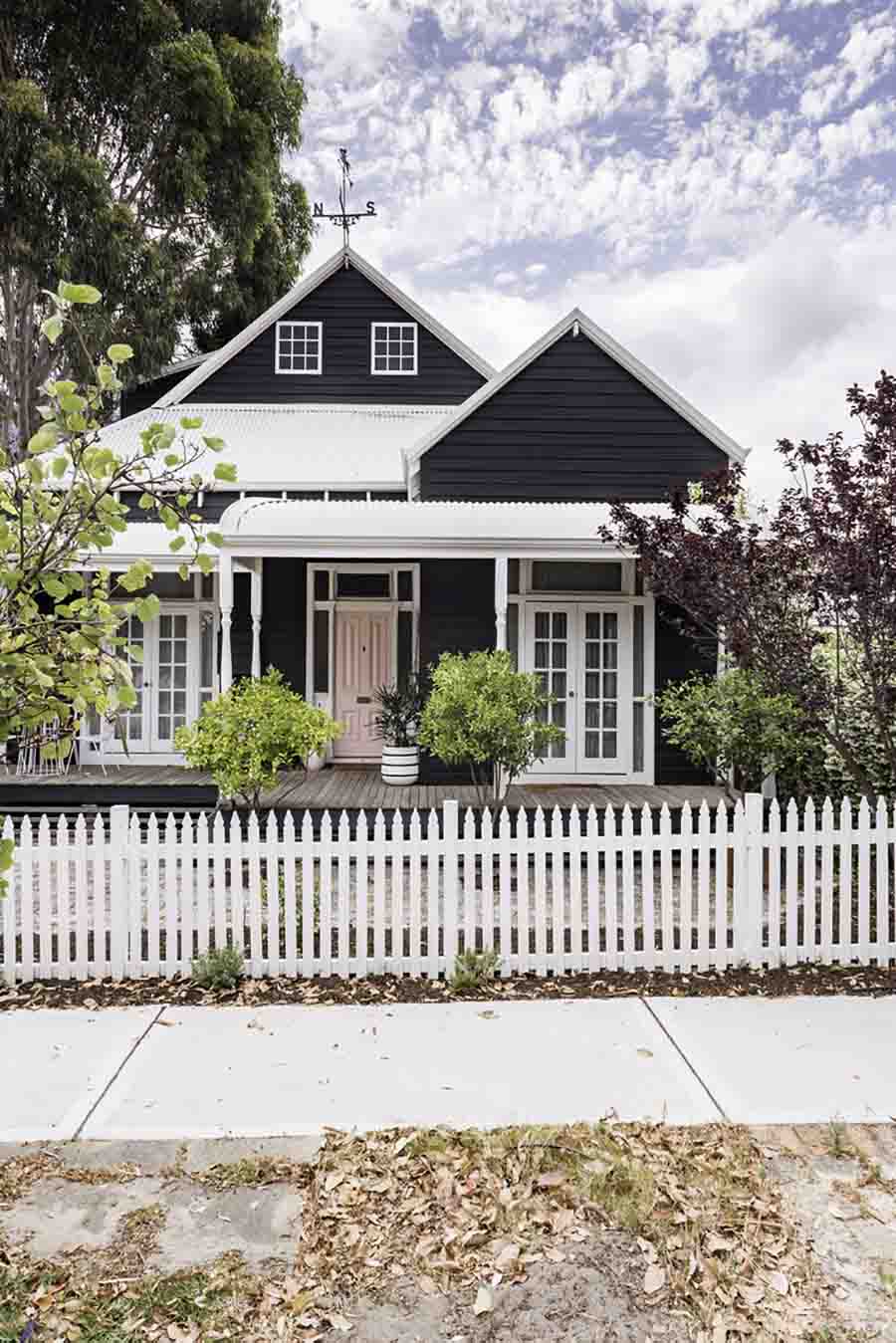 Happy Monday everyone!