If you've been following us for a while, you will know that our love of the use of green in interiors runs far and wide. From sage greens, mint greens, heritage greens, hunter greens and everything in between, we feel that green works in pretty much every interior, giving a space colour but in a neutral and more versatile way than most other bold colours.
We especially love a darker shade of green in the kitchen. When this hue is paired with shaker style cabinets, brass accents and textural elements, it takes on a sophisticated farmhouse style conjuring up English countryside vibes.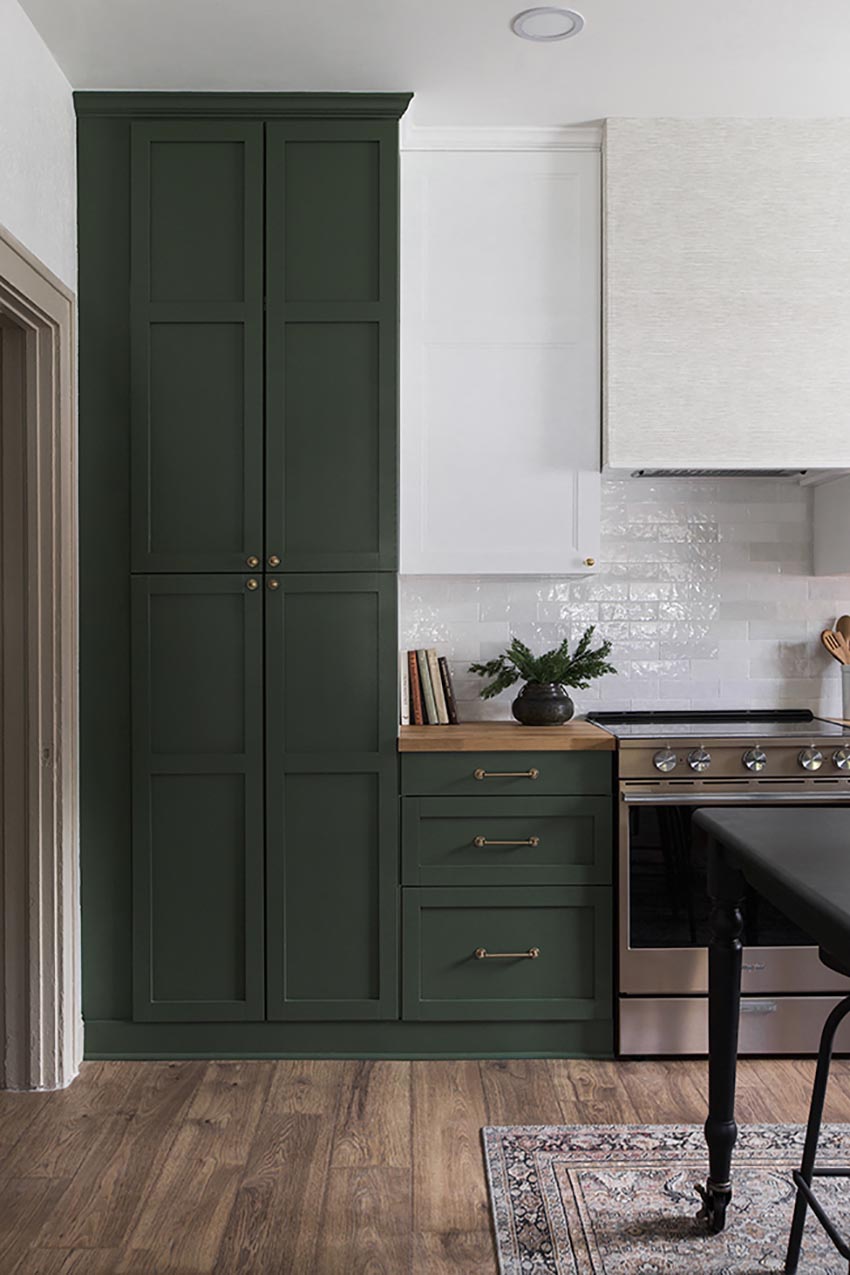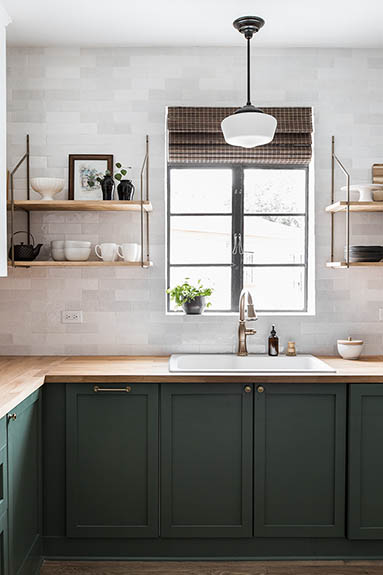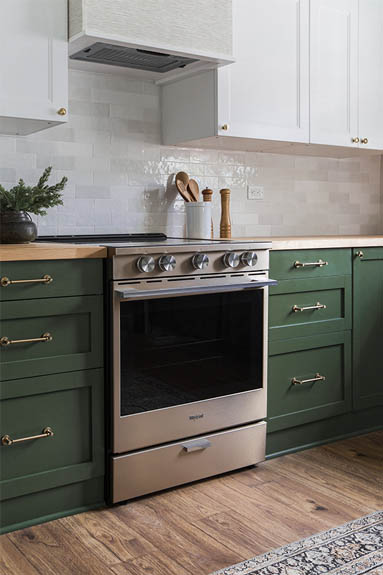 The contrast between the dark below-counter cabinetry, a light coloured stone countertop and white walls works so beautifully especially when paired with brass, wooden accents and loads of natural light.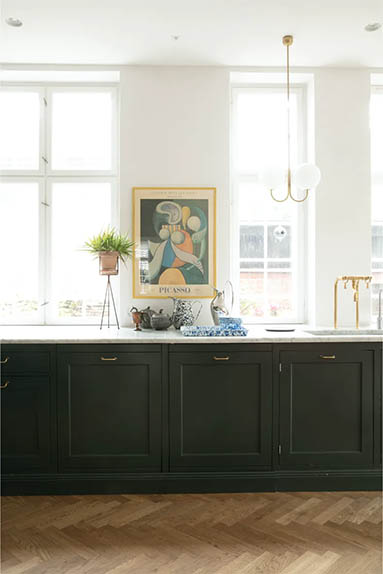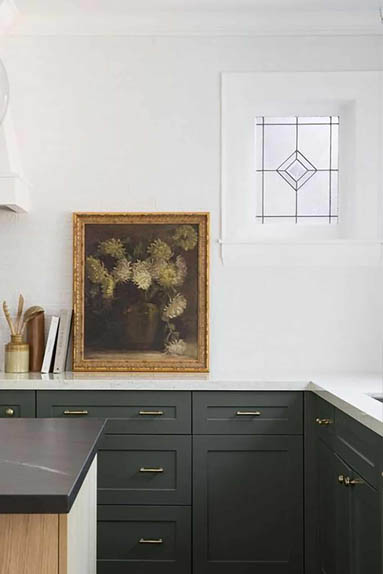 And, yes, you can mix metals!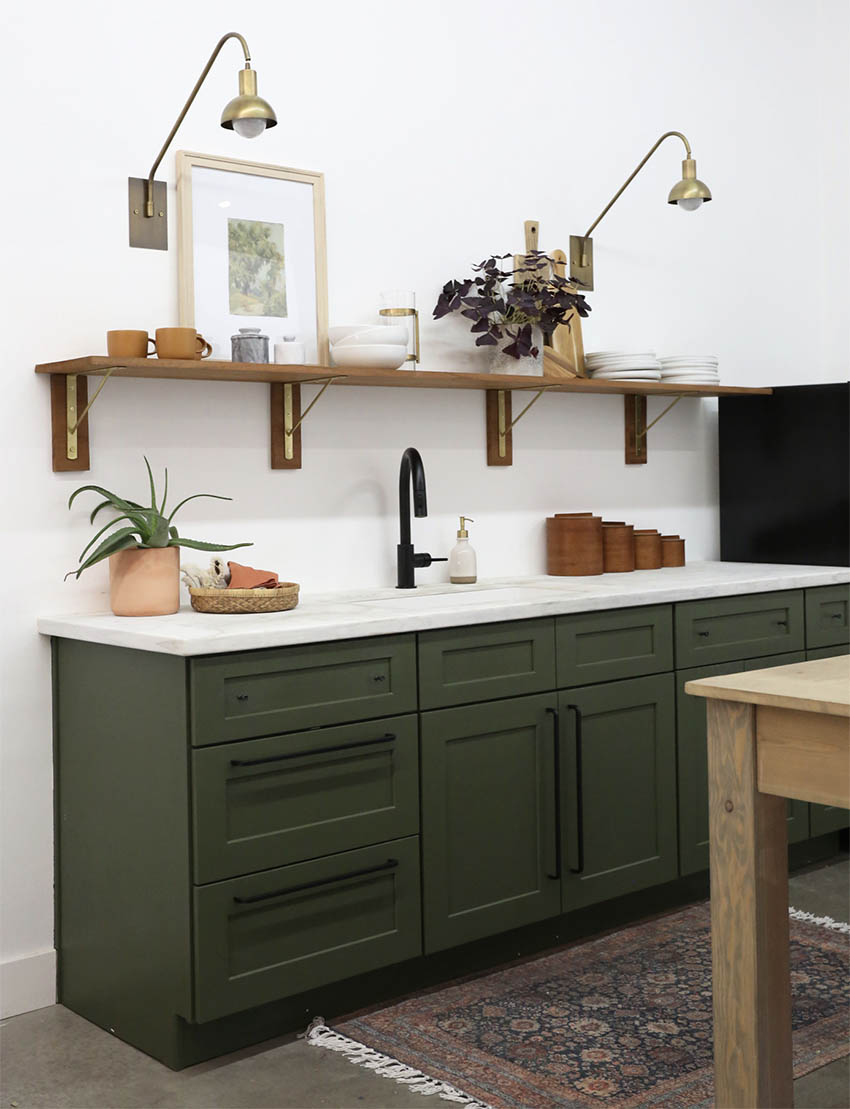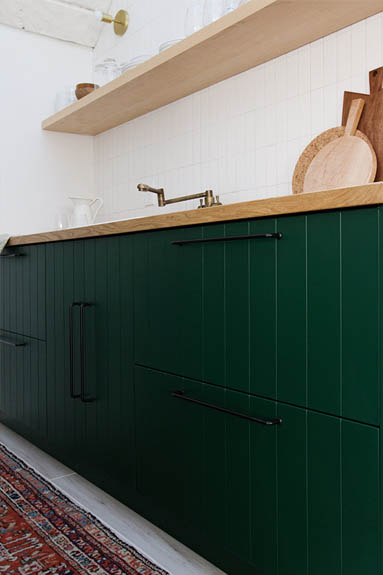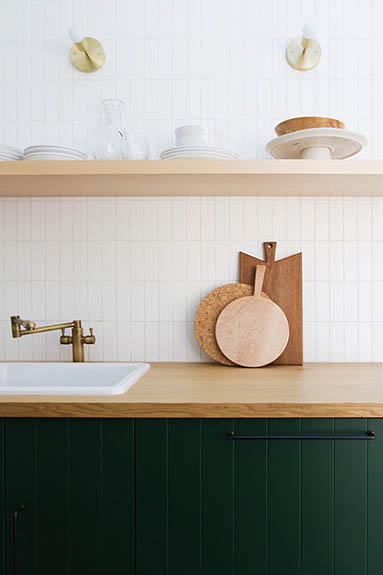 The darker cabinetry can be continued above the counter too, provided the kitchen space is large and open enough that it does not create a "boxy" feel. White space and relief from the colour is important not to overload the kitchen when working with the colour above and below the counter.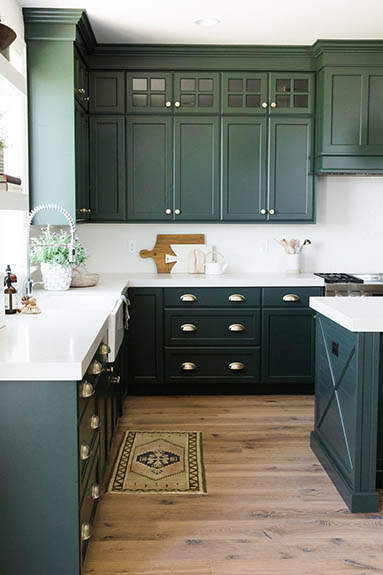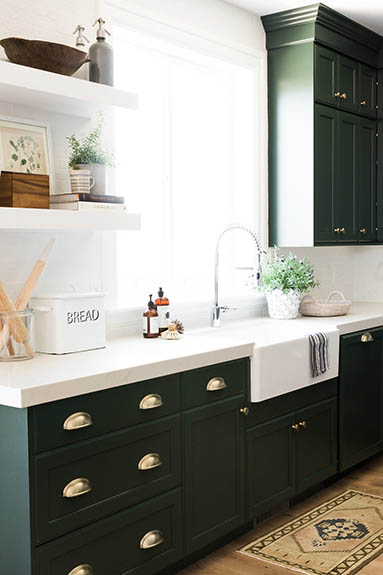 Not every kitchen can handle green on green on green, and not everyone is brave enough to attempt it. However, the proof that this can work is all in the image. And that sink!!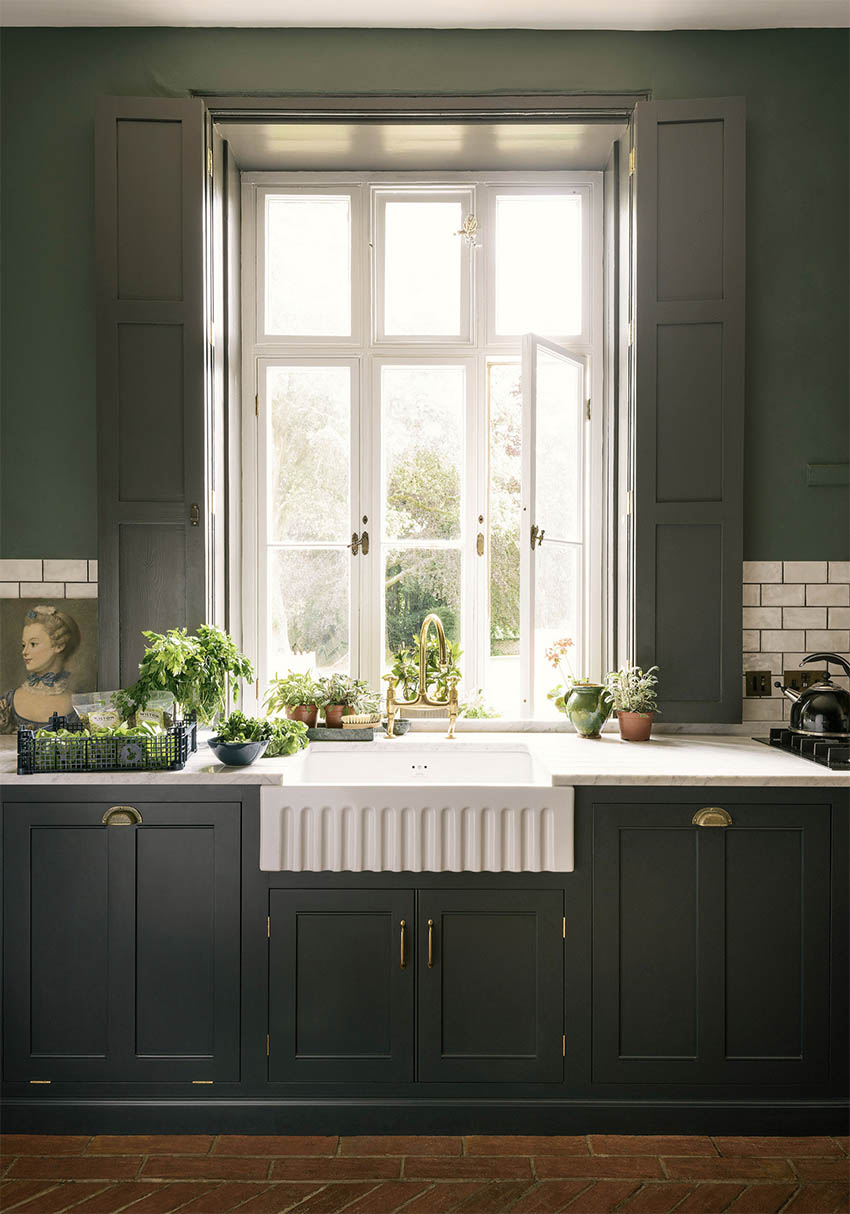 If it's a more contemporary look you are after, these sleek, pared back spaces show us that dark green works equally well across different styles. Whether you go for minimalist handle-less cabinetry or select streamlined black hardware, these kitchens are timeless and unique.