Like it or not, people enjoying hanging out in the kitchen. So a few well placed counter stools go a long way. We would also like them to be comfortable and good looking. Oh, and how about budget friendly too. A girl can dream right?!
If you are looking for kid-friendly options, you'll want something that is a little bit heavier and fairly solid, so it doesn't easily topple over as they try to climb up the chair. A back is also helpful to keep them safely propped in the chair too.
When thinking about a stool for your space a few basic requirements needs to be considered. How often will they be used and by whom? Stools for lots of daily use might need a seat cushion for extra comfort, and definitely a seat back. If you need them to be pushed out of the way most of the time, then we suggest going backless.
Just remember that stools come in two heights – counter height and bar height. If they are for inside your home and your kitchen island, you can pretty much be assured you need counter height options.
Now that you've considered what you need out of the chair, have you considered the colour and finish? To keep your options simple and stylish, and for versatility across many spaces, we're focusing on black, wood and white options today.
BLACK
Black accents alway add a contemporary feel to a space and a slight masculine touch, working especially well in a mainly white and soft kitchen. They also provide an anchoring point for your eye to fall on which grounds the space, giving it some definition.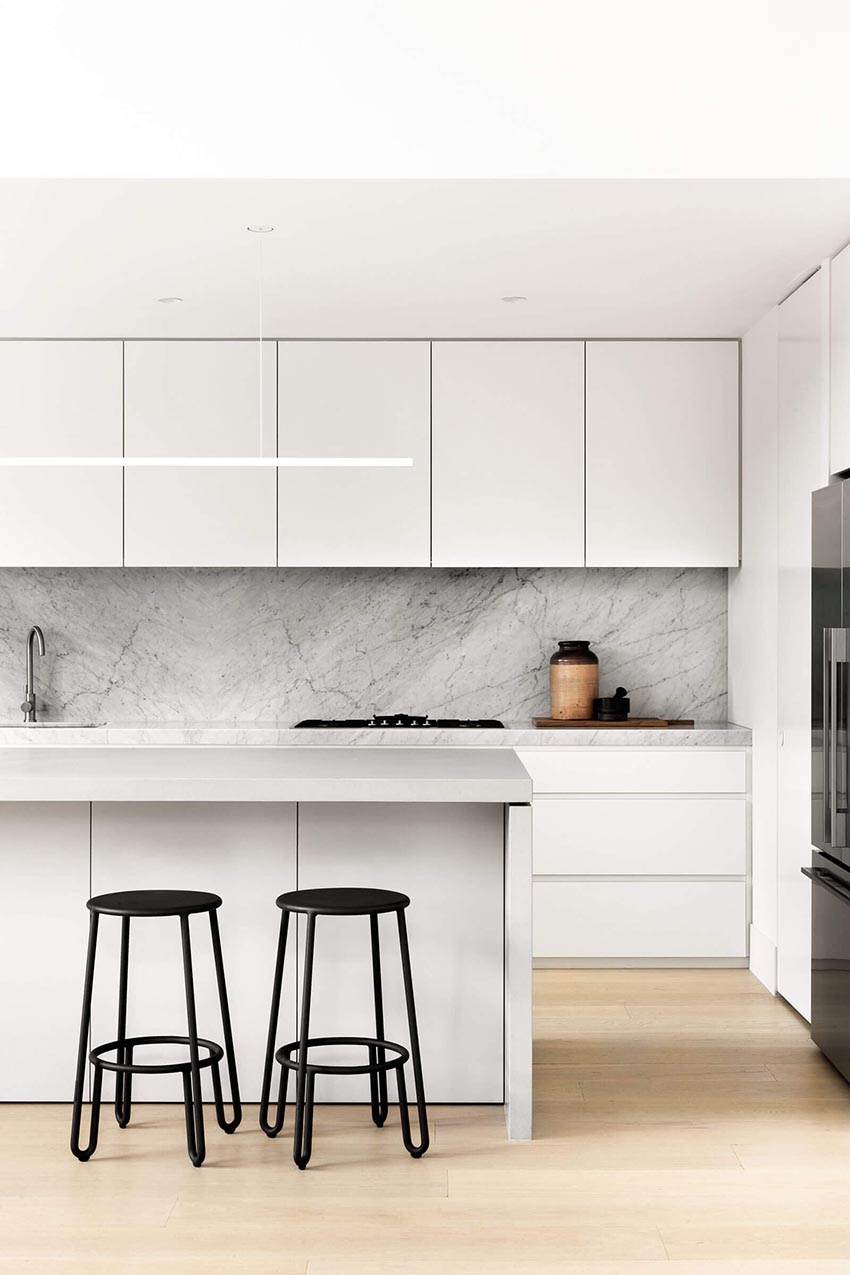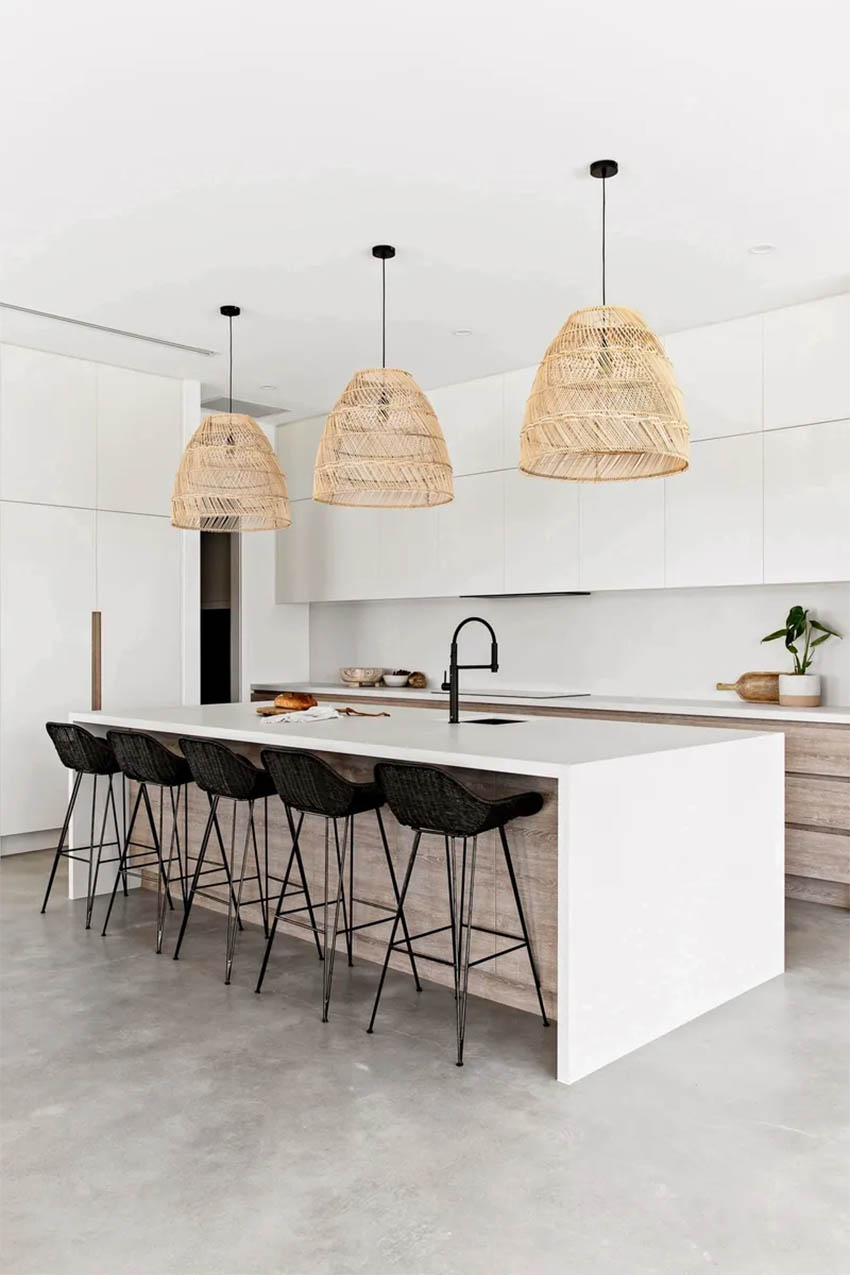 WOOD
Timber will always add warmth, texture and personality to a space. If you are concerned about the kitchen feeling too cold and sterile, wood is definitely your solution.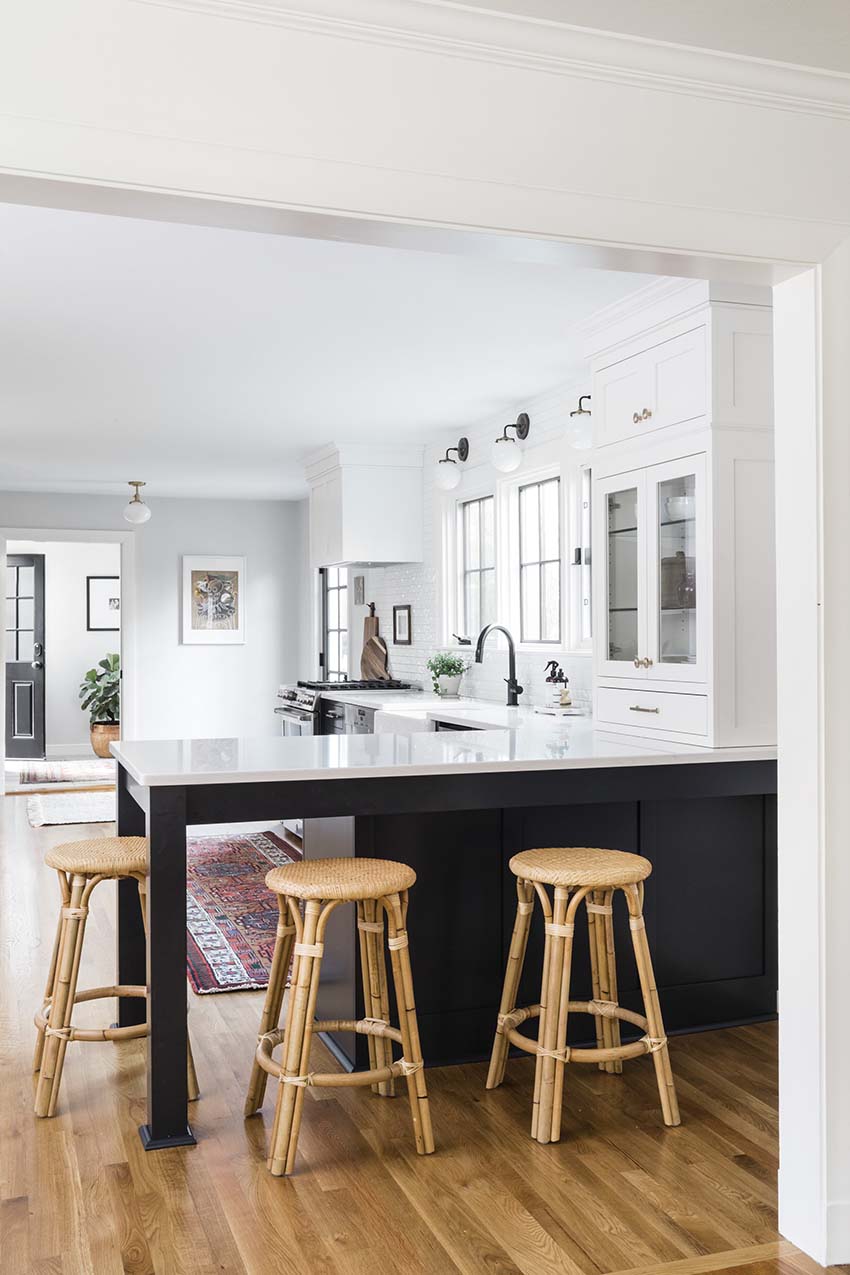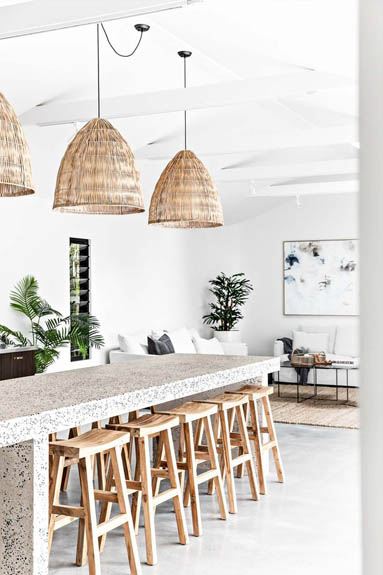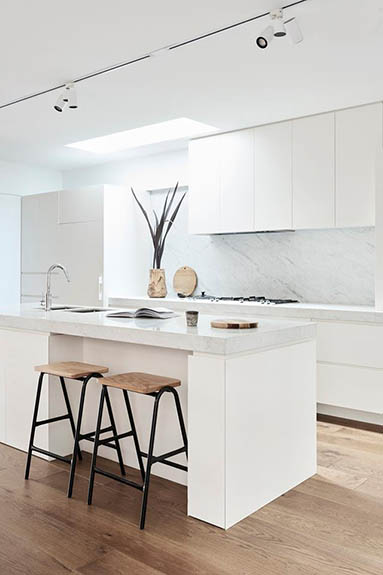 WHITE
White stools can create a relaxed, coastal feel to a space. They add to and enhance the lightness and brightness of a kitchen whilst maintaining a more informal feel to this dining area.
If you're choosing white with kids in the house, make sure any upholstery is easily wipeable. Nothing like marinara sauce to kill those beach house vibes.
We have rounded up some of our favourites in two different price categories…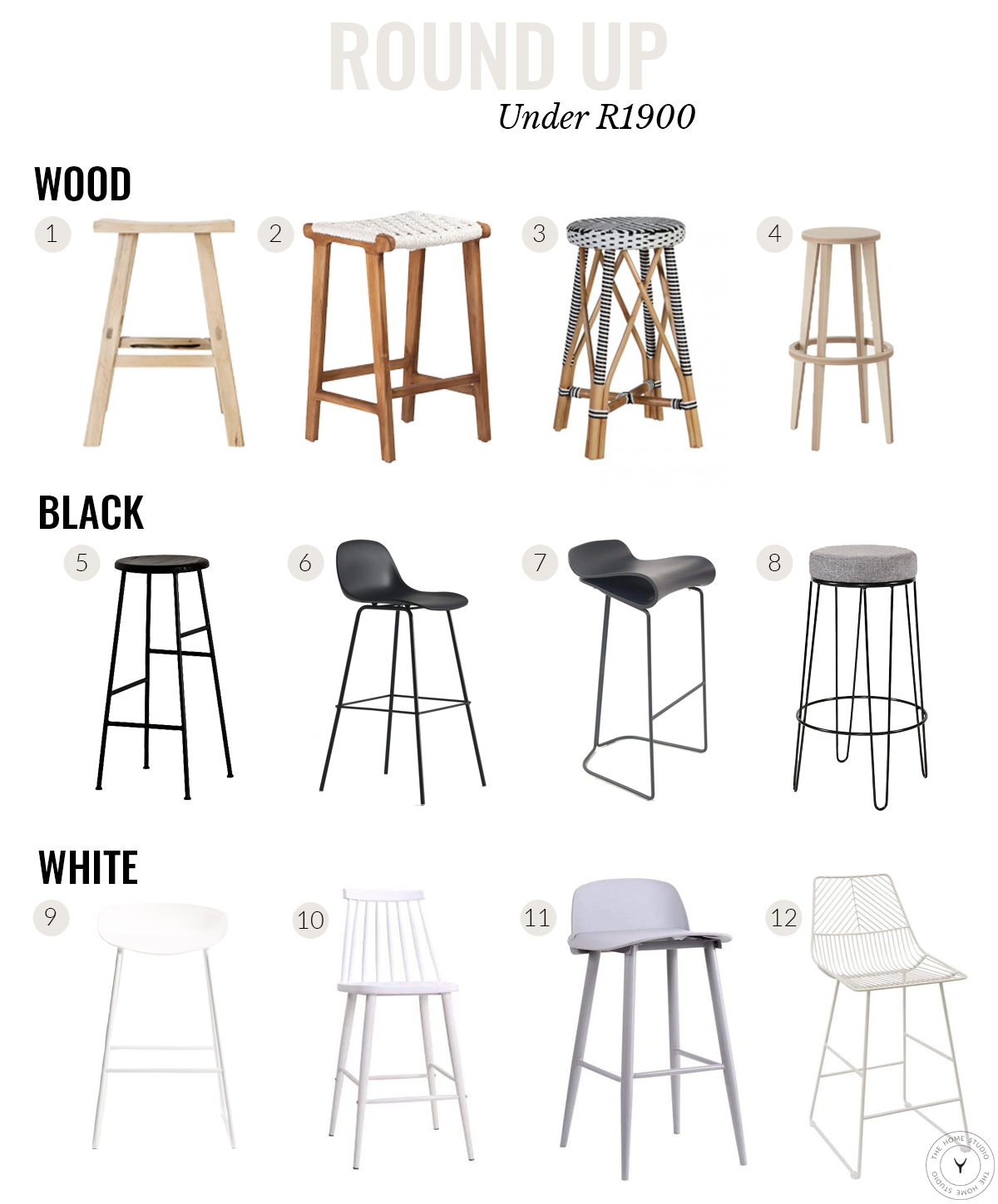 1. Weylandts | 2. Cielo | 3. Block & Chisel | 4. Deco SA | 5. Chair Crazy | 6. Eleven Past | 7. Eleven Past | 8. MRP Home | 9. Deco Furn | 10. Eleven Past | 11. Eleven Past | 12. Esque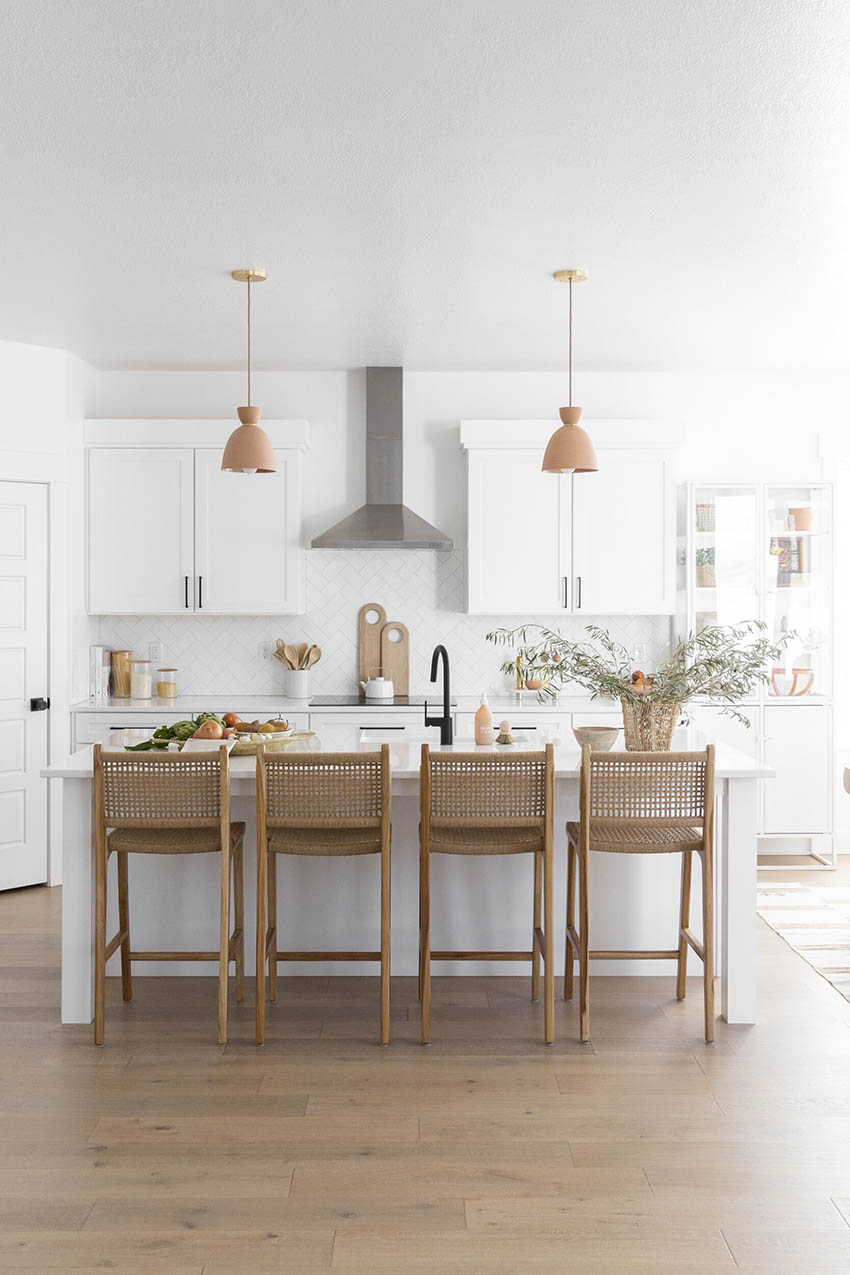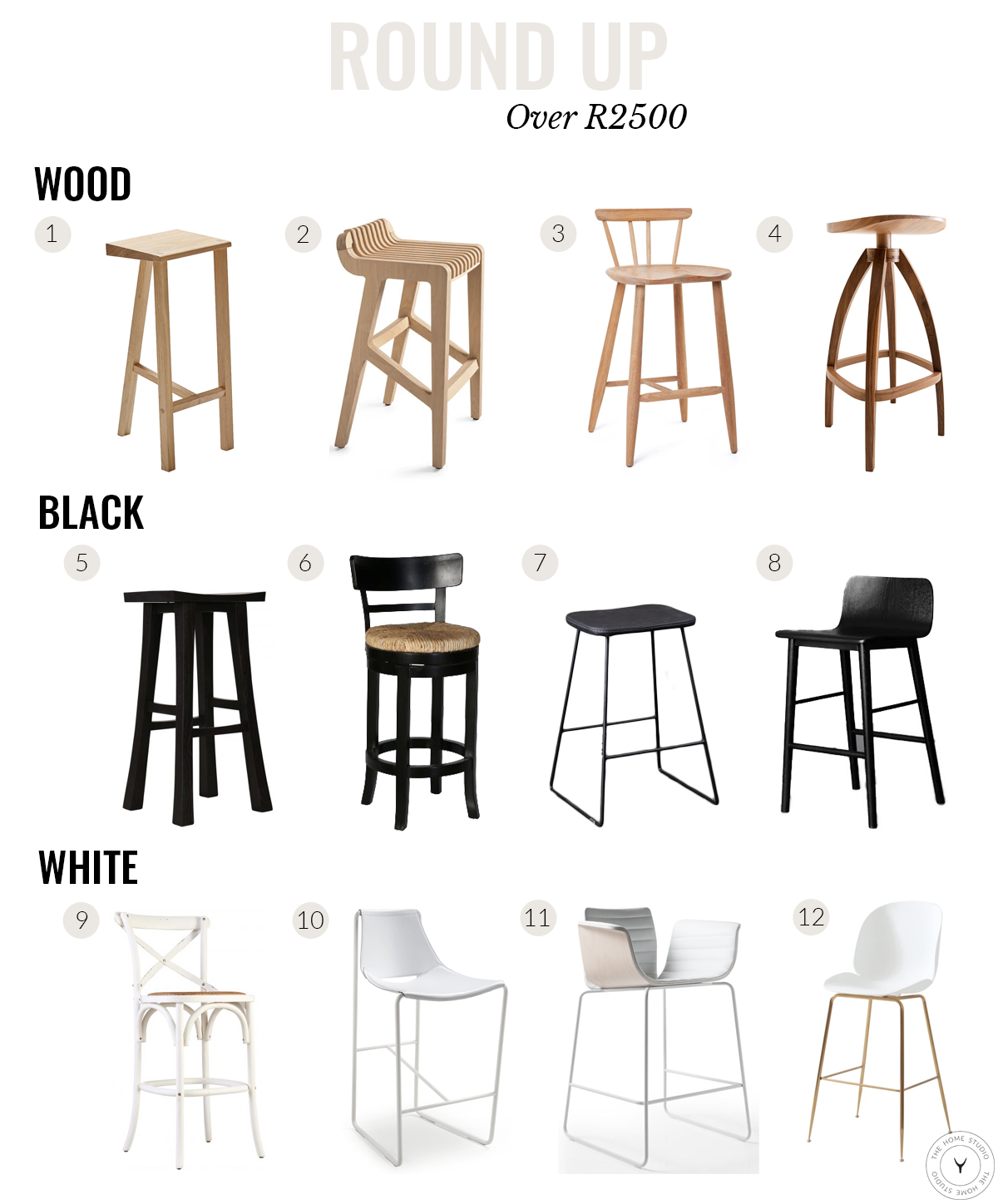 1. Design Store | 2. Esque | 3. Houtlander | 4. Design Store | 5. Block & Chisel | 6. Block & Chisel | 7. Weylandts | 8. Weylandts | 9. Block & Chisel | 10. Casarredo | 11. Casarredo | 12. Eleven Past