In a recent issue of VISI magazine we read the article on The Desert Grace in Sossusvlei, Namibia (it's what inspired yesterday's post on desert style interiors), and we quickly became rather besotted. So much so that we have already booked ourselves a little getaway for later this year!!
We love how the interiors push the boundaries of what constitutes a typical safari experience. I mean anything Wes Anderson inspired already has us hooked. Out with the African cliches, in with pink neon signs and terrazzo floors!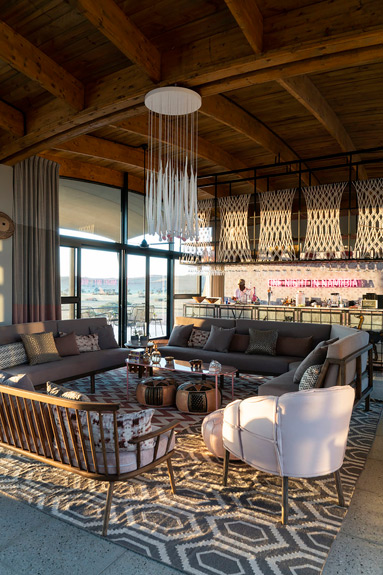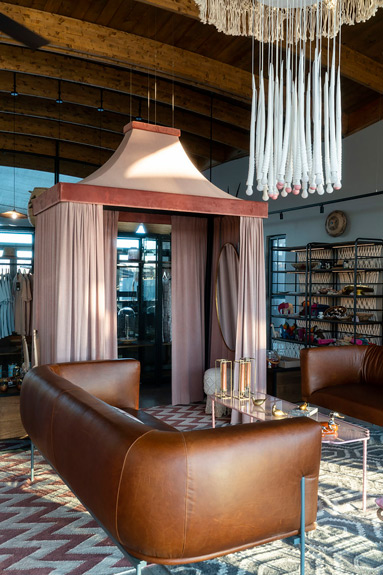 Foxbrowne Creative were responsible for creating a unique narrative with the playful and unexpected interior of The Desert Grace. Drawing inspiration from Californian motels in Palm Springs, Wes Anderson's productions and, of course, the Namib Desert, they created a soft and whimsical space inamongst the expansive desert landscape.
The incorporation of pinks, inspired by the dusky desert sunsets and mountainscapes, is carried throughout the lodge space, popping up in the colour-blocked curtains, wrought iron furniture, wallpaper, neon signs, glassware and even in a retro ice-cream cart, to name but a few!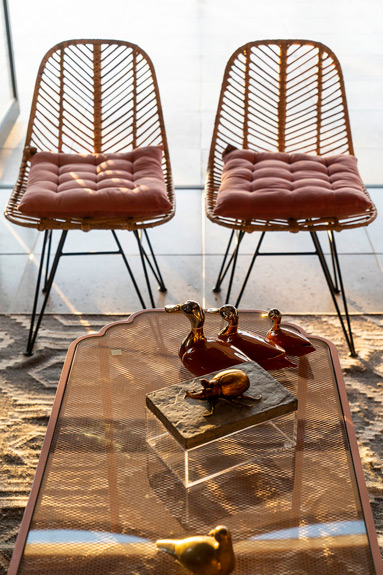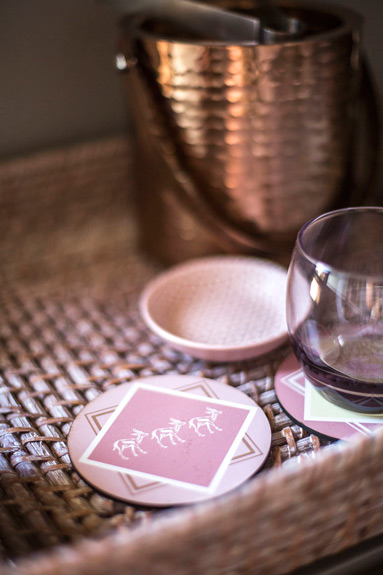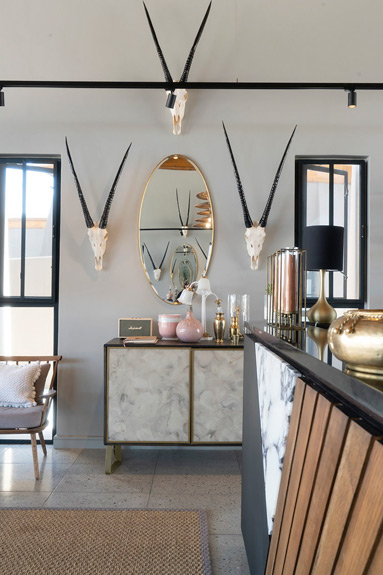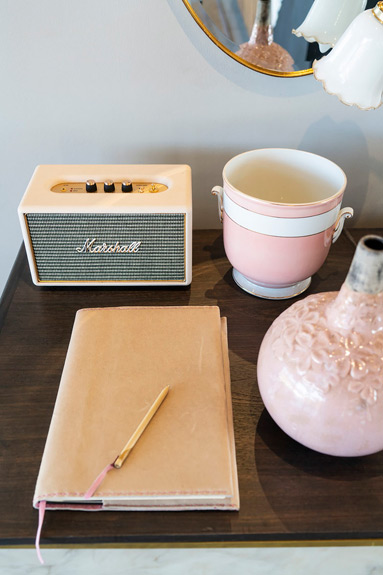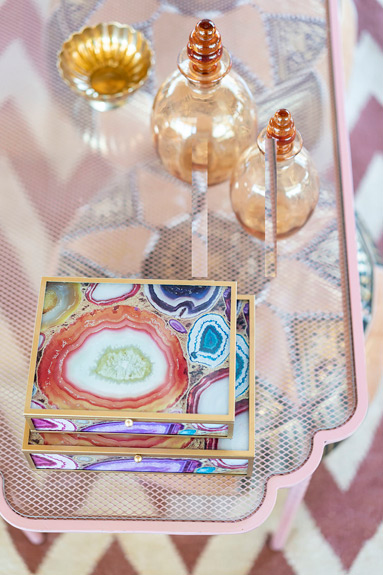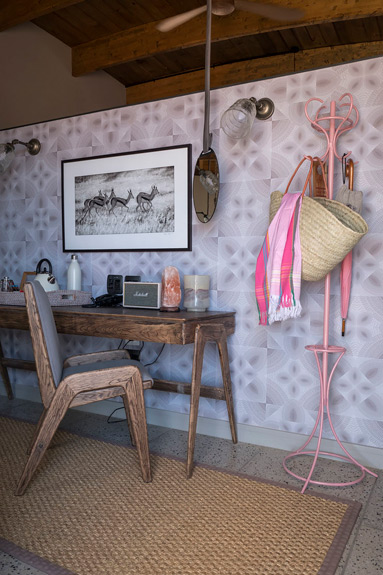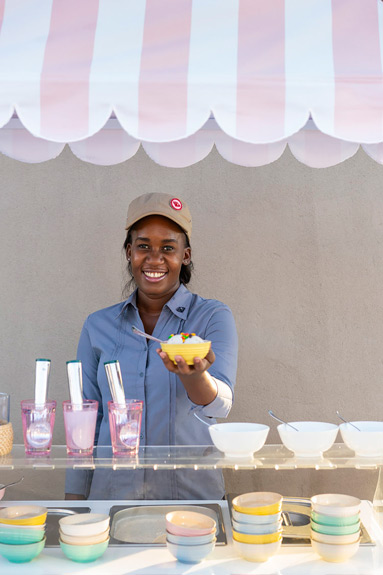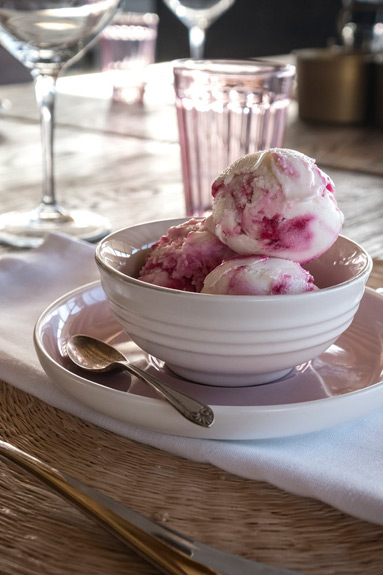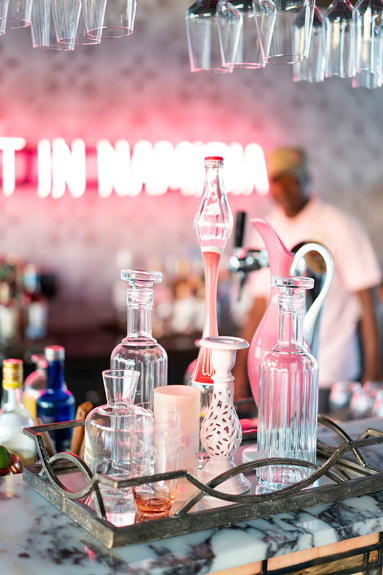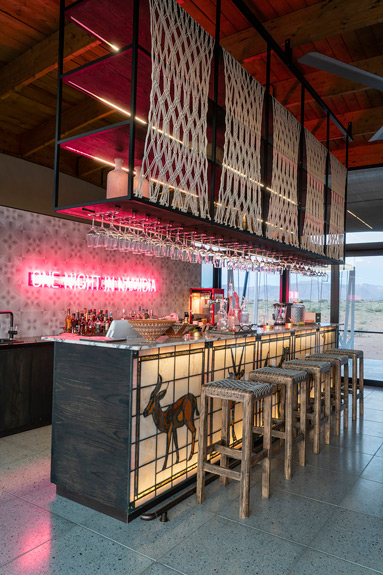 With sustainability in mind, traditional bricks were replaced with sand bags in the walls, walkways were laid with a mixture of concrete and recycled glass and with a water-recycling plant and solar energy panels were installed.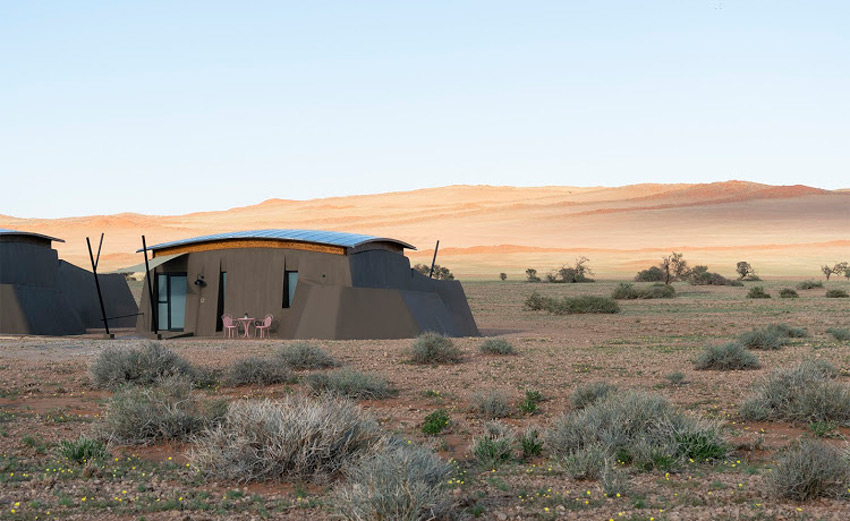 So, whether you've got sunset game drives, walking or cycling trails, drinks around the firepit or just soaking up the beauty of the Namib Desert, this lodge is promised to give you a feast for all the senses.