Installing the right lighting in your dining room will bring out the best in the design of the space. It is the icing on the dining room cake. Lighting can be made up of various layers, so whether your dining table is used for formal dinners, everyday eating or working from home, the lighting should be suited to your needs, as well as making the space feeling warm and welcoming.
CHANDELIERS
Whether celestial inspired, sculptural or modern, a chandelier can be a stunning focal point. It creates even light distribution over a dining room table, connects the people sitting below it, and eliminates unappealing dark spots. Dimmable globes are important to create the desired ambience. When deciding on a chandelier, ensure it complements the overall interior design and style of the home.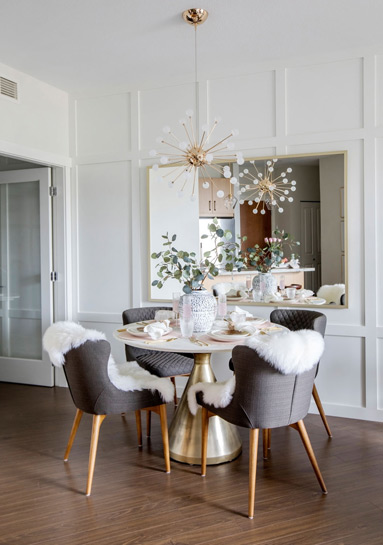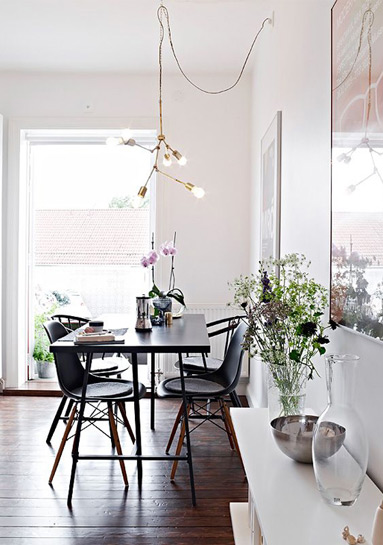 1. Teardrop Chandelier from SHF | 2. Flora Chandelier from SHF | 3. Supernova Pendant from K.Light | 4. Bali Chandelier from SHF | 5. Acrobatic Pendant from Weylandts
PENDANTS
Pendant lights add depth and character whilst retaining the more relaxed feel of a room. Replacing an outdated pendant light fixture is an inexpensive and simple way improve and change up your dining space. Because pendant lights are probably the most popular choice, one can find a wide variety of designs, scales and prices to suit your needs.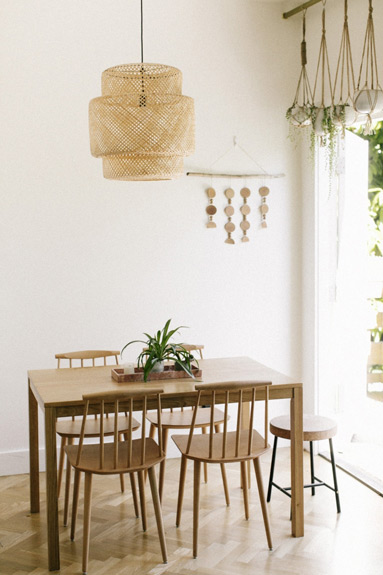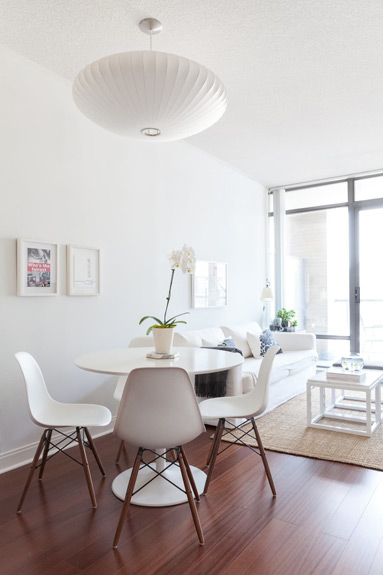 1. Icosa Glass Pendant from Esque | 2. Bubble Eclipse Pendant from Fundi | 3. Duke Pendant from Superbalist | 4. Rattan Pendant from Eight Degrees South | 5. Amber Glass Ball Pendant from K. Light
WALL LIGHTS
Wall lights are a great option if you don't have a light point that is central to your table or if your table is pushed up against or close to a wall. As discussed in a previous post on swing wall lamps, we especially love their versatility and modern minimalism.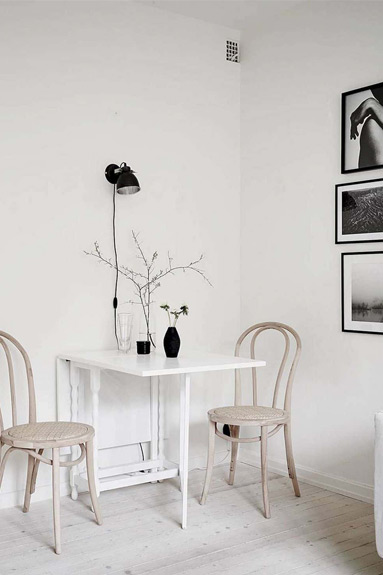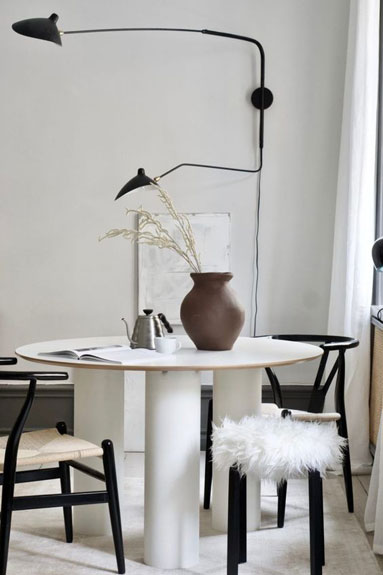 1. Hoist Wall Light from Esque | 2. Halo Lamp from Studio 19 | 3. Winston Wall Sconce from Design Store | 4. The Swinger from Studio 19 | 5. Luna Swing Wall Lamp from Design Store
FLOOR LAMPS
Floor lamps in dining rooms work especially well when they arc over the centre of the table, allowing even light distribution. The advantage of this type of lighting is that is can be moved where needed and no light fixture is needed.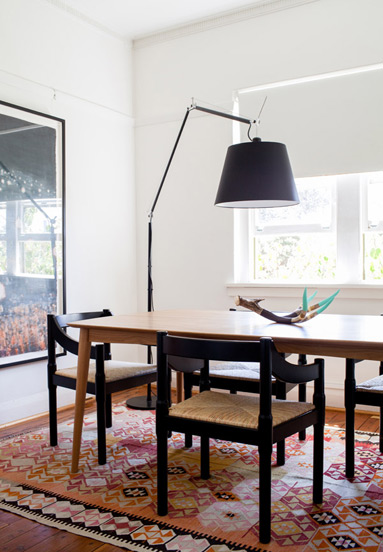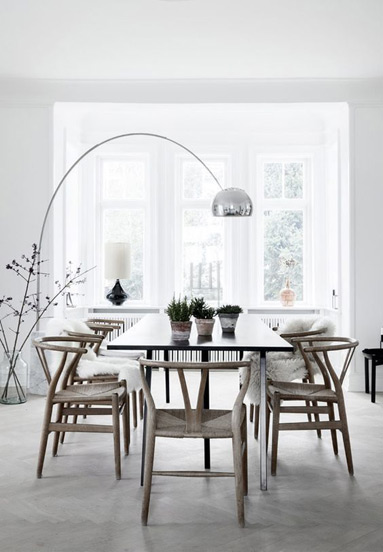 1. Coval Leaf Arco Floor Lamp from Esque | 2. Glass Smoke Ripple Floor Lamp from @home | 3. Leaning Arc Lamp from LIM | 4. Modern Arc Floor Lamp from Weylandts | 5. Elegant Floor Lamp from Weylandts