We're back in the dining room today – a room that has possibly been neglected in interiors for many years. You know, the old fashioned dining room with a stand alone table in the middle of an empty room, removed from the action of the kitchen and view of the TV – the space no one wants to sit in.
Let's be honest, these days if you even have a separate dining room you're more likely to turn it into a home office. We're thinking we need dining rooms more than ever. No TV, no phones, no distractions… a little getaway to sit down with the people you love and catch up on life. The place where the wine pours freely and is crowded by noisy friends in the flickering candlelight.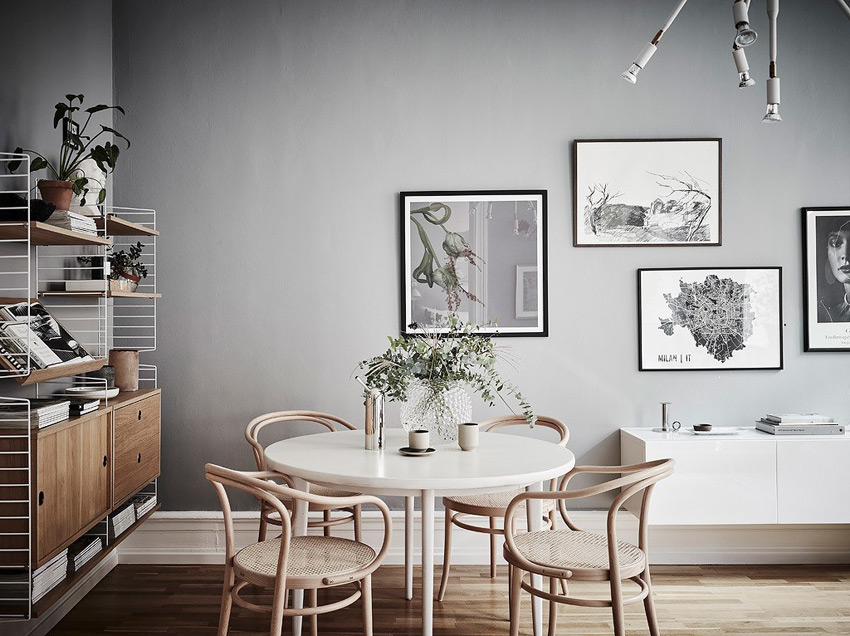 While a small dining space may appear to have limited potential, there are many ways to create a stylish and practical space that firmly compliments your home. Furniture and lighting selection becomes important, especially to create the feeling of a room within a room – and one that is cosy and welcoming.
Round tables are great for small spaces. They fit into tight spaces and have no sharp corners to bump into. You can also usually fit more chairs around a round table as there are no corners. Pedestal tables are especially practical as they allow guests more legroom. Together with light weight chairs, the look created can be light and airy, giving the illusion of space.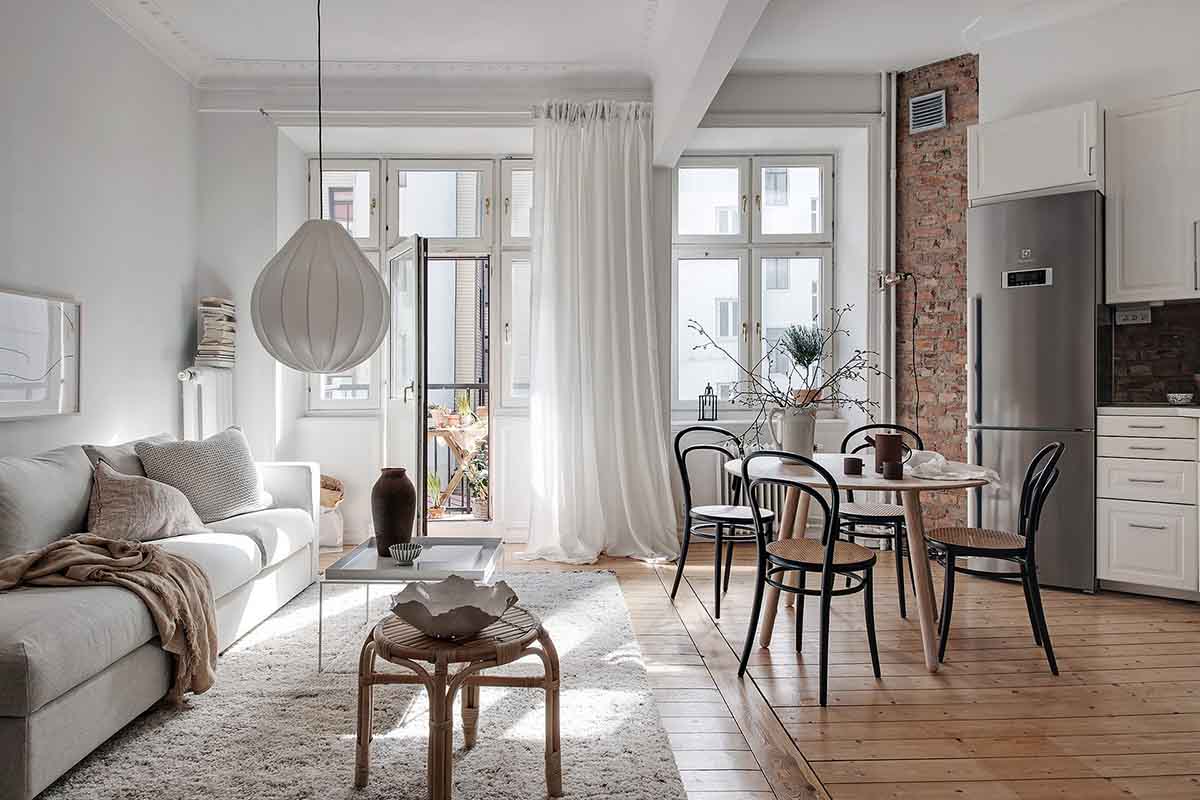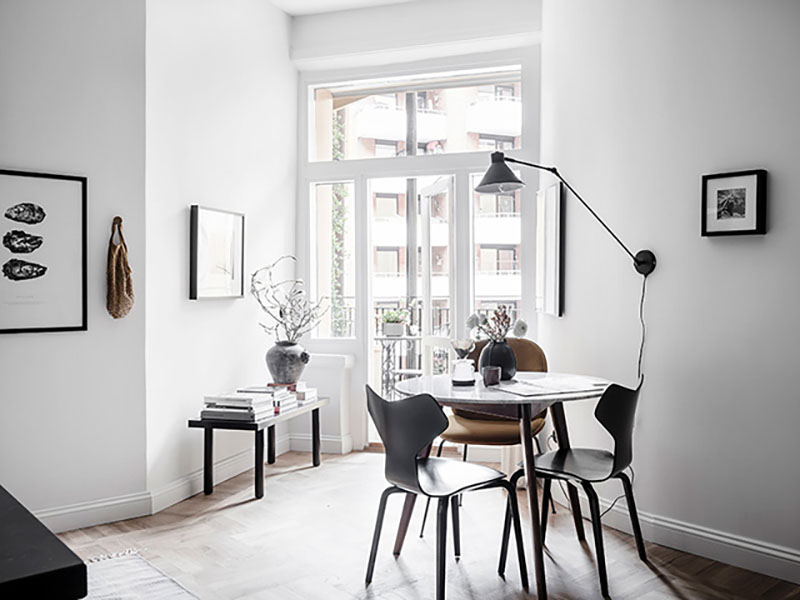 Square or rectangular tables are ideal for railroad shape homes, and also work well in small spaces if pushed up against a wall or paired with benches that can be pushed underneath the table when not being used.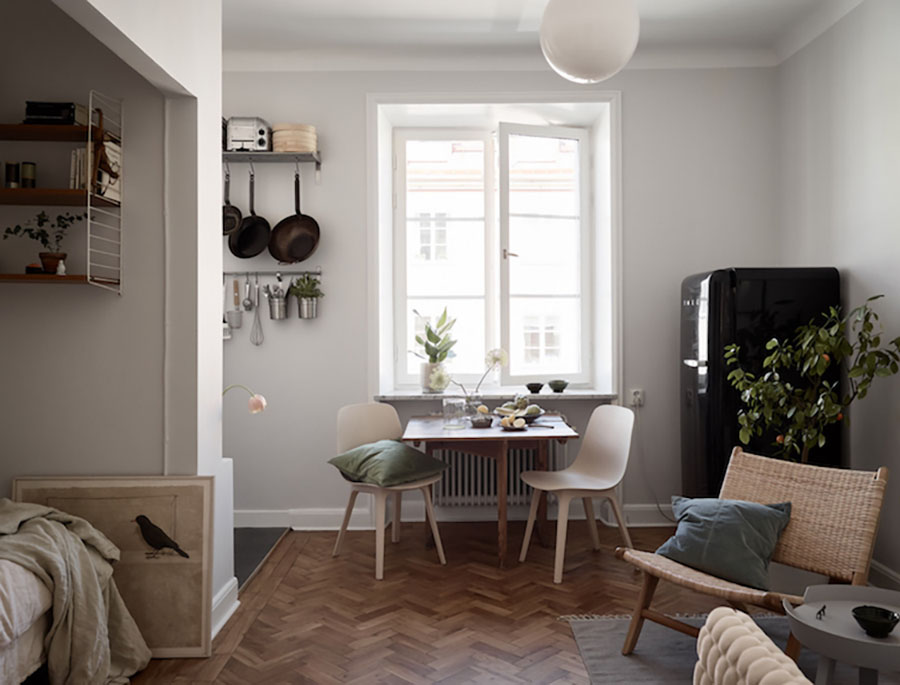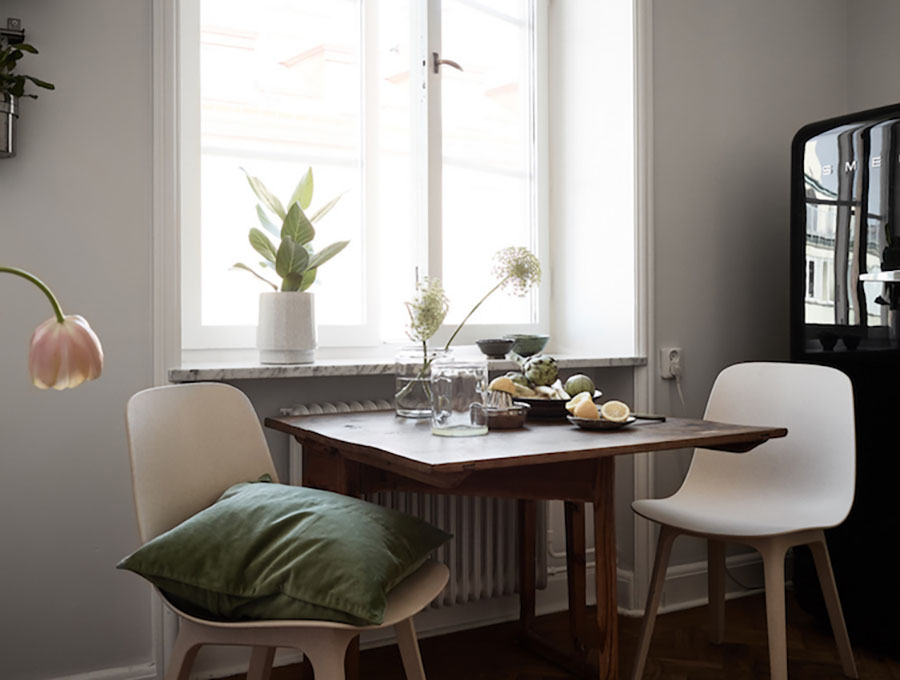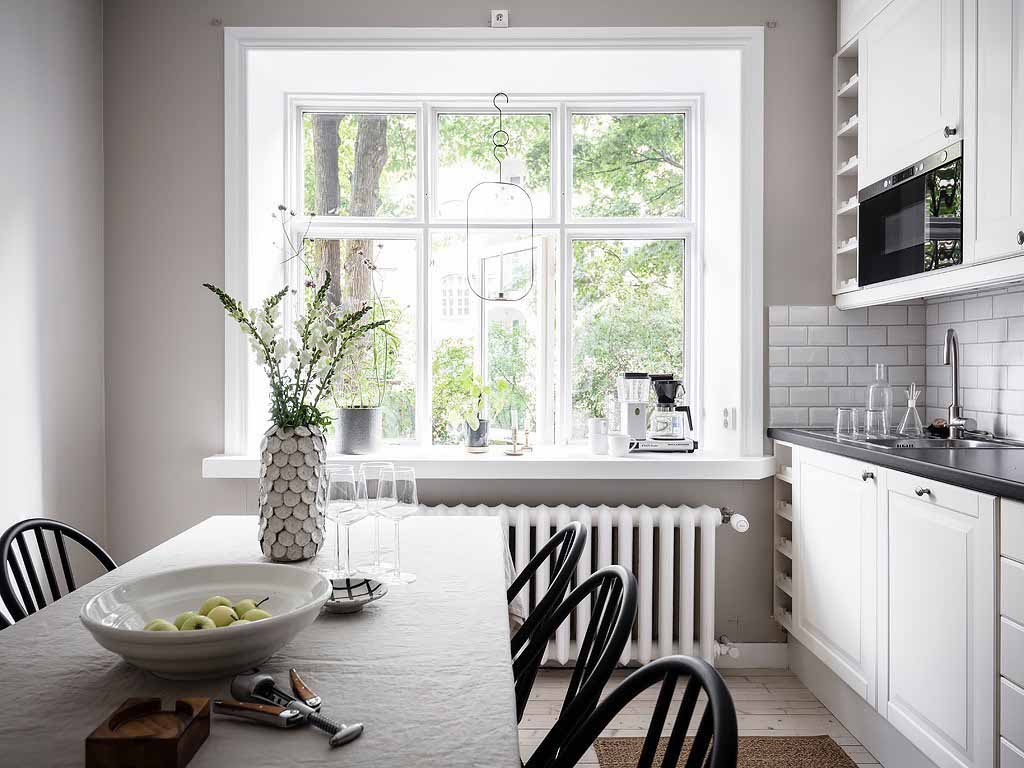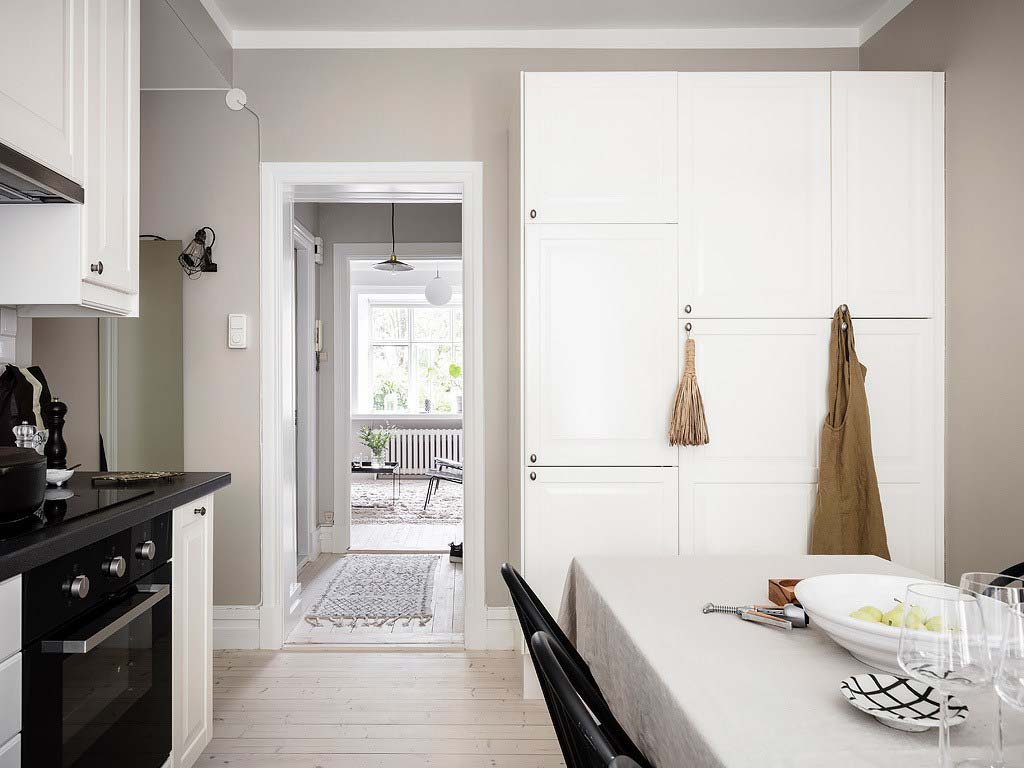 One way to create a dining area in a compact space is to use built-in furniture. Banquet seating is ideal in limited spaces and can be used with either a round or square tables. It is space efficient because a built-in table and bench seat can be made to suit the exact dimensions of the space and the seating can also double up as storage.
Even a freestanding bench against a wall and a dedicated lamp over the table will give you more space, and a similar feel if you're renting.