Yes we understand. I think we've all been there – those small space digs, your first apartment or home- when you are so ready to slip into your Martha Stewart persona and host a dinner party like nobody's business. You know, if only you had the space and the furniture to make it happen. Look no further. Today we are focusing on small dining spaces, occupied by a 2 to 4 seater table and compact dining room chairs.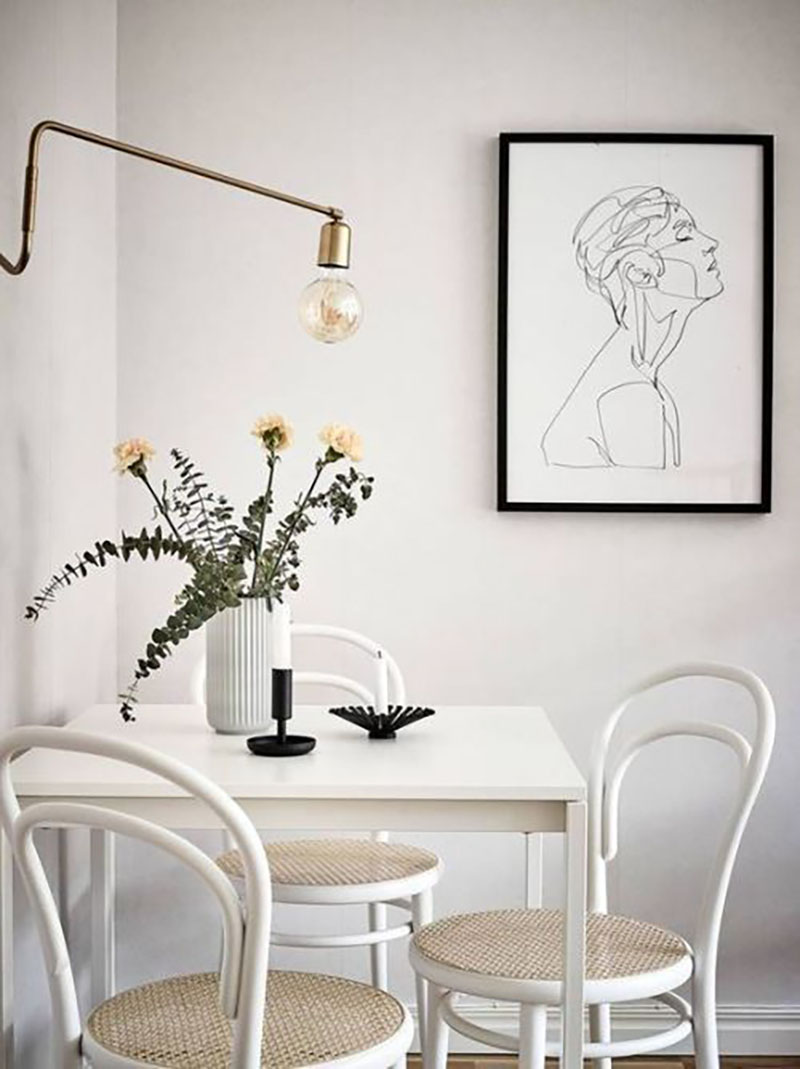 However before we jump right in, when considering a dining table and chairs for your space, it is important to think about scale, shape and usage. Obviously, the smaller the space the smaller the pieces – however, if your dining table is going to double as say your home office and perhaps your kitchen prep counter, then a larger size table is a much better idea.
Shape is also important as it affects the flow in and around the dining area and between the most likely open plan areas of your living space. Round tables are ideal for side nooks and circulation areas, as they create more of a sense of 'flow'. If you need to push your table against a wall then square tables are best.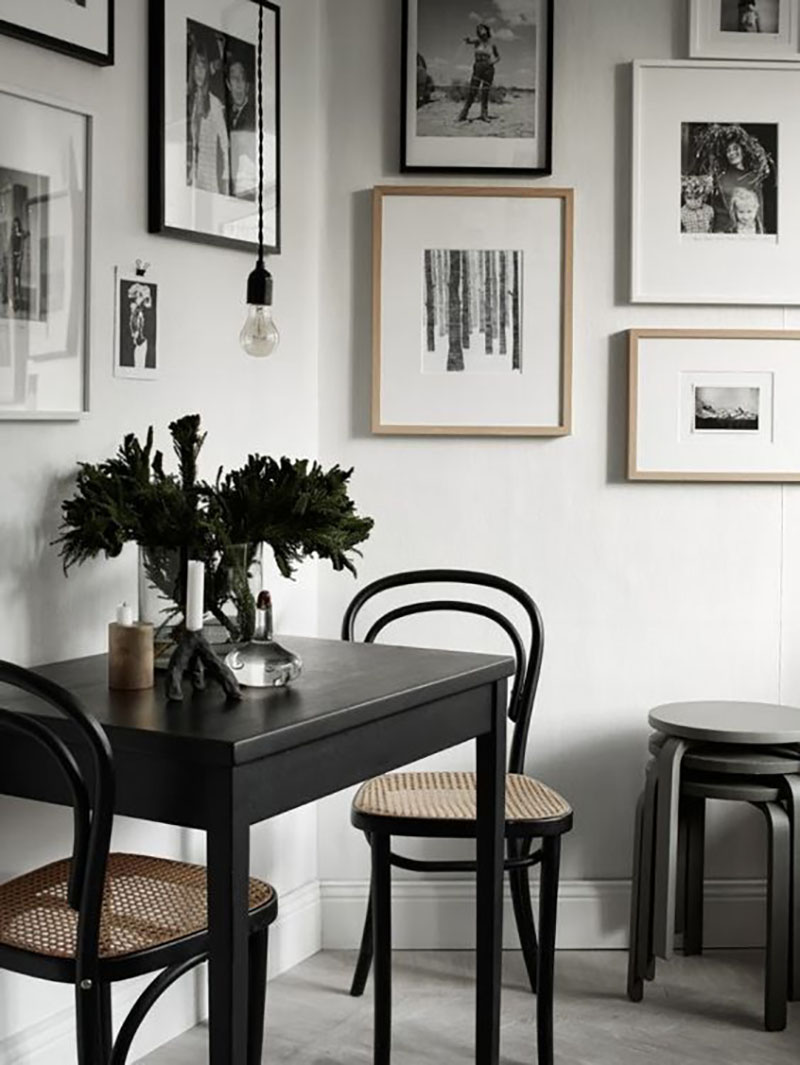 We have rounded up six small round and square dining tables together with dining chairs based on how they look together. The combinations can be mixed and matched depending on your own personal taste and style.
ROUND TABLE + CHAIR COMBINATIONS
1. Cirella Dining Chair from SHF, Bistro Table Oak & White from @home | 2. Vera Dining Chair from Superbalist, Round Spider Dining Table from MRP Home | 3. Elbow Wegner Chair from Eleven Past, Eames Inspired Table from Esque | 4. Lido Fox Dining Chair from SHF, Replica Prouve Dining Table from Esque | 5. Chloe Dining Chair from @home, Round Tapered Leg Table from Design Store | 6. Diner Chair from Design Store, Tulip Dining Table from MRP Home
SQAURE TABLE + CHAIR COMBINATIONS
1. Replica Tolix Chair from Esque, Owen Dining Table from Esque | 2. Barlow Wire Chair from Superbalist, Cafe Table from Design Store | 3. Dark Charcoal Riempie Chair from Design Store, Cafe Table from Block & Chisel | 4. Polypropylene Chair from Chair Crazy, White & Beechwood Table from Chair Crazy | 5. Avari Dining Chair from Block & Chisel, Steel Classic Cafe Table from Eco Furniture Design | 6. Replica Boss Bistro Chair from Esque, Horten Dinette Table from Woodbender