Every year paint brand Dulux puts together a team of top international design experts to discuss upcoming global trends they feel will have an affect on design and interiors for the following year. These ideas and insights are then transformed into one main colour for 2020 that we can expect to see in homes worldwide.
This year Dulux selected Tranquil Dawn, a cool-tone shade of green comprising of hazy pale green, blue and grey tones. The colour is meant to offer an antidote to an "increasingly disconnected" modern society. It is also said to embody a change in attitudes and approach to life as we approach the start of a new decade.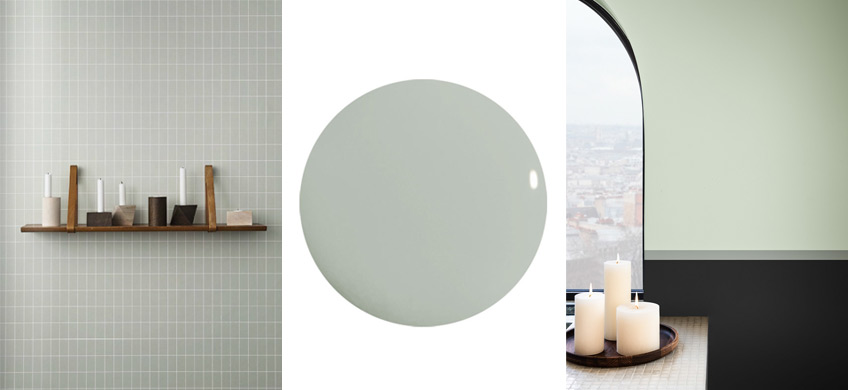 It reminds us a lot of the sage green colour that has grown in popularity over the last few years. Back in February 2018 we had a post title "Green is the New Black", where we discussed the rise of bringing the colour green and greenery into ones home. We also looked at Hues of Green and How to Use Them, and we even did a small post on Sage Green Living Room + Get The Look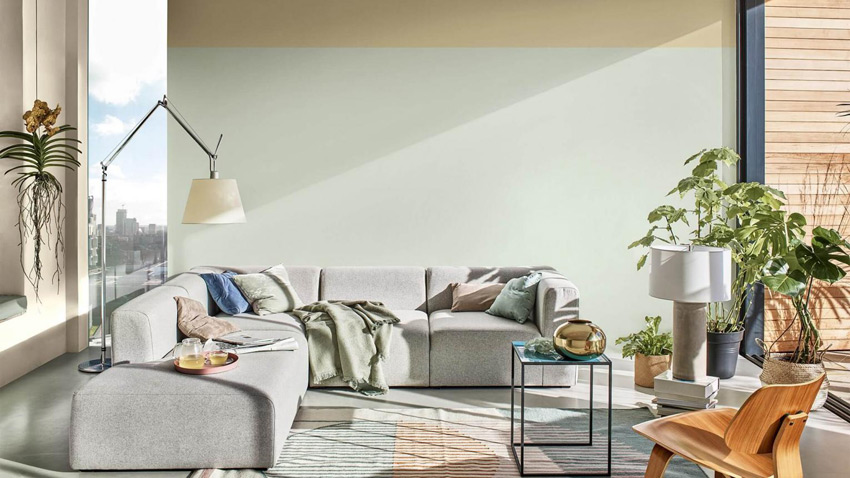 We are big fans. The colour is very versatile and changes with the tones that it is accompanied by, working well in warm, neutral, soft or bright palettes. This calming and comforting colour is a reminder for us to seek our meaning and clarity in our very hectic and digitally-driven lives.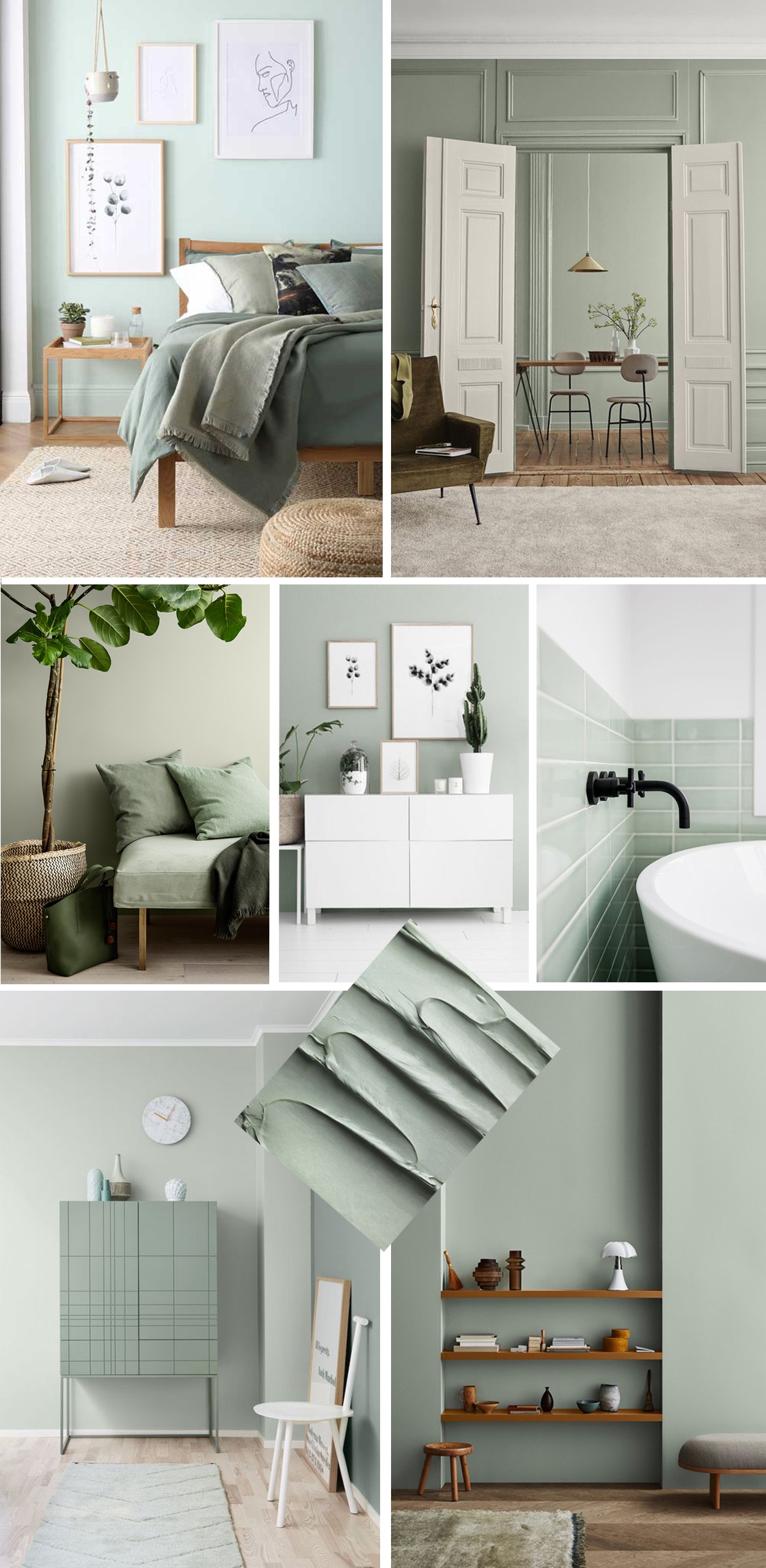 1 | 2 | 3 | 4 | 5 | 6 | 7 | 8 | 9 | 10 | 11 | 12 | 13 | 14
SHOP THE LOOK