As temperatures at THS HQ continue to drop, we're obsessing over chic fireplaces that suit a contemporary home. Nothing screams cosy quite like snuggling up under a blanket in front of a roaring fire on a cold winters day.
Whether you have a 'proper' built-in fireplace, complete with mantel and chimney, or a freestanding option warming your home, fireplaces are a great opportunity to create a focal point in your living space.
We have noticed that the new trends is to forgo a mantel and surround and rather set the fireplace flush with the chimney for a chic, contemporary finish.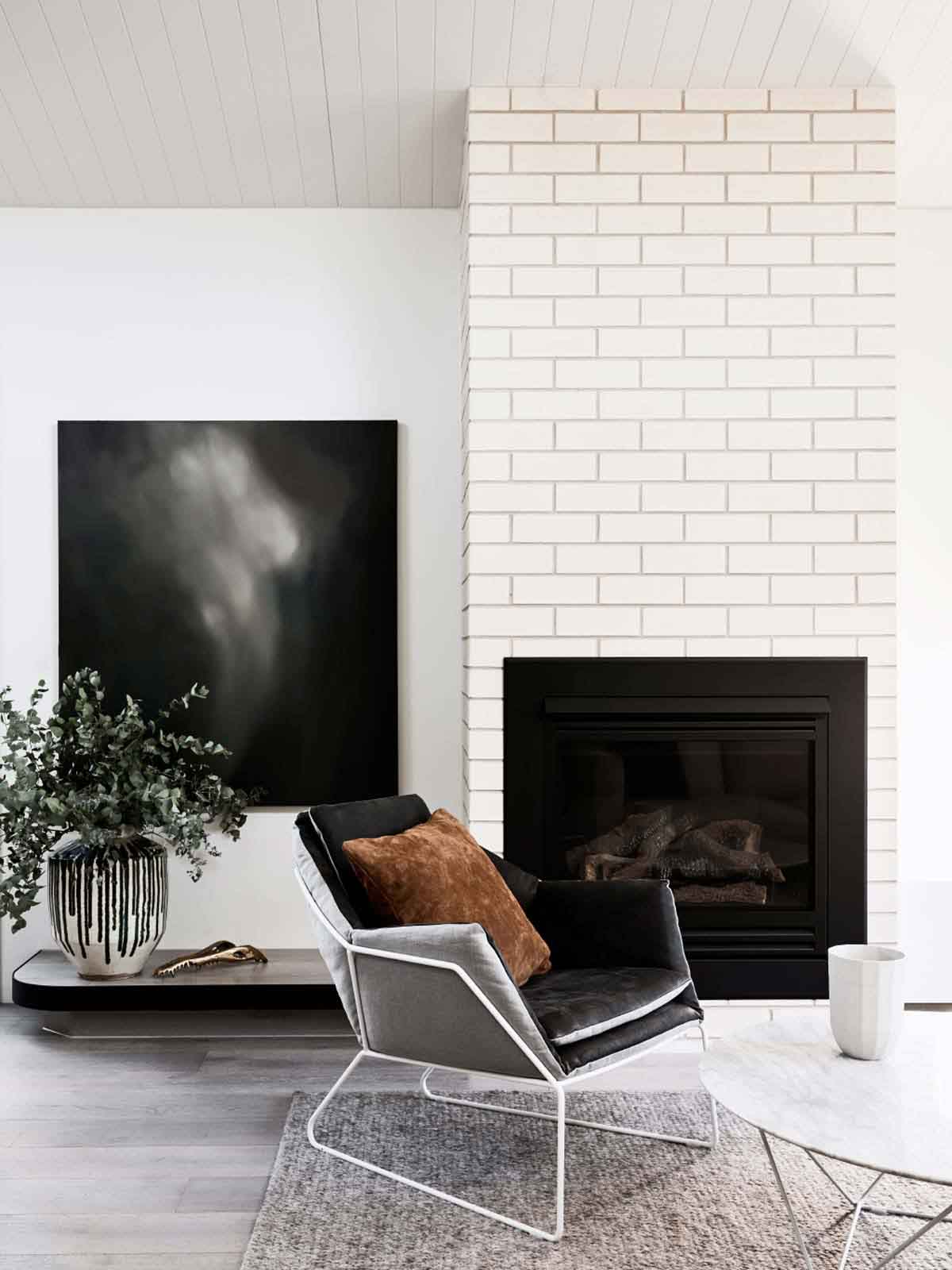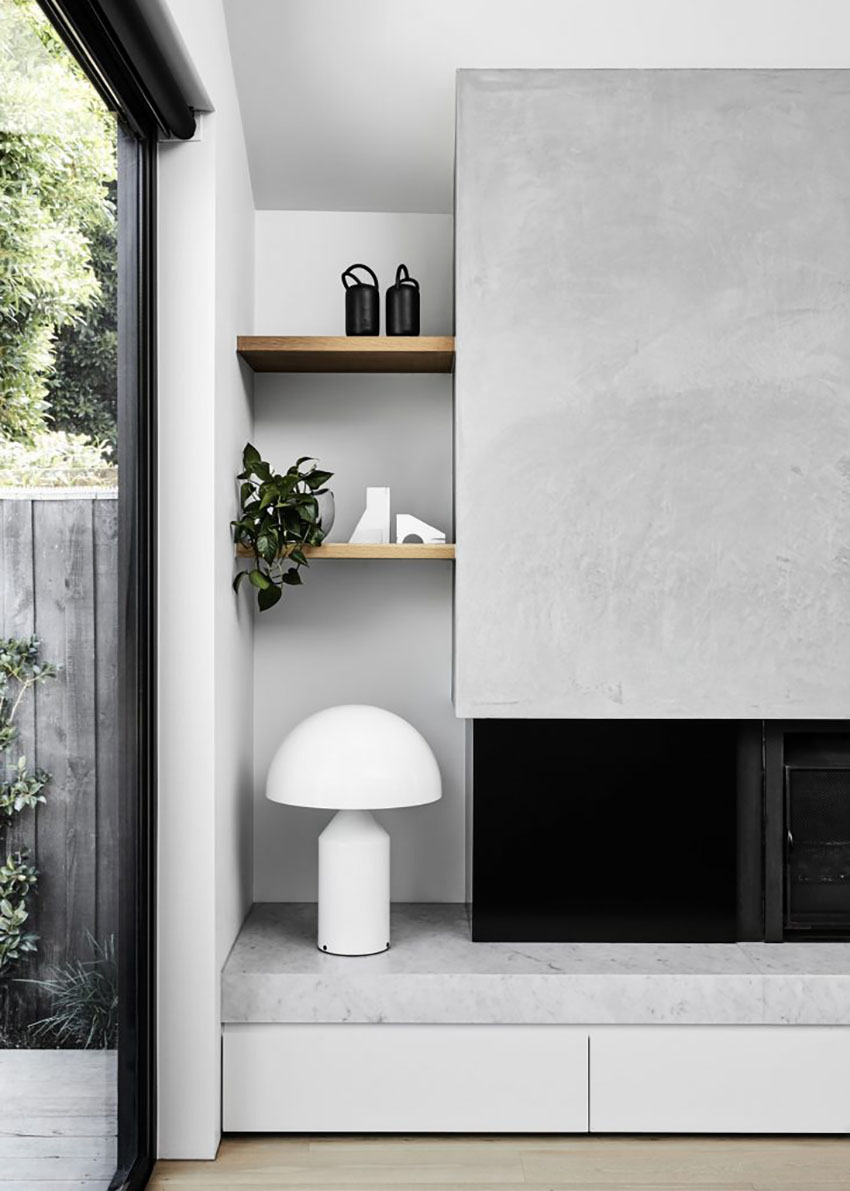 We particularly love when the fireplace and surround are finished in dark colours, because one thing we know about fireplaces (and wood) is that they can be messy – no matter how neatly the wood is stacked. Open fireplaces are also prone to discolouration from the flames, so finishing the surround in a darker colour helps hide this.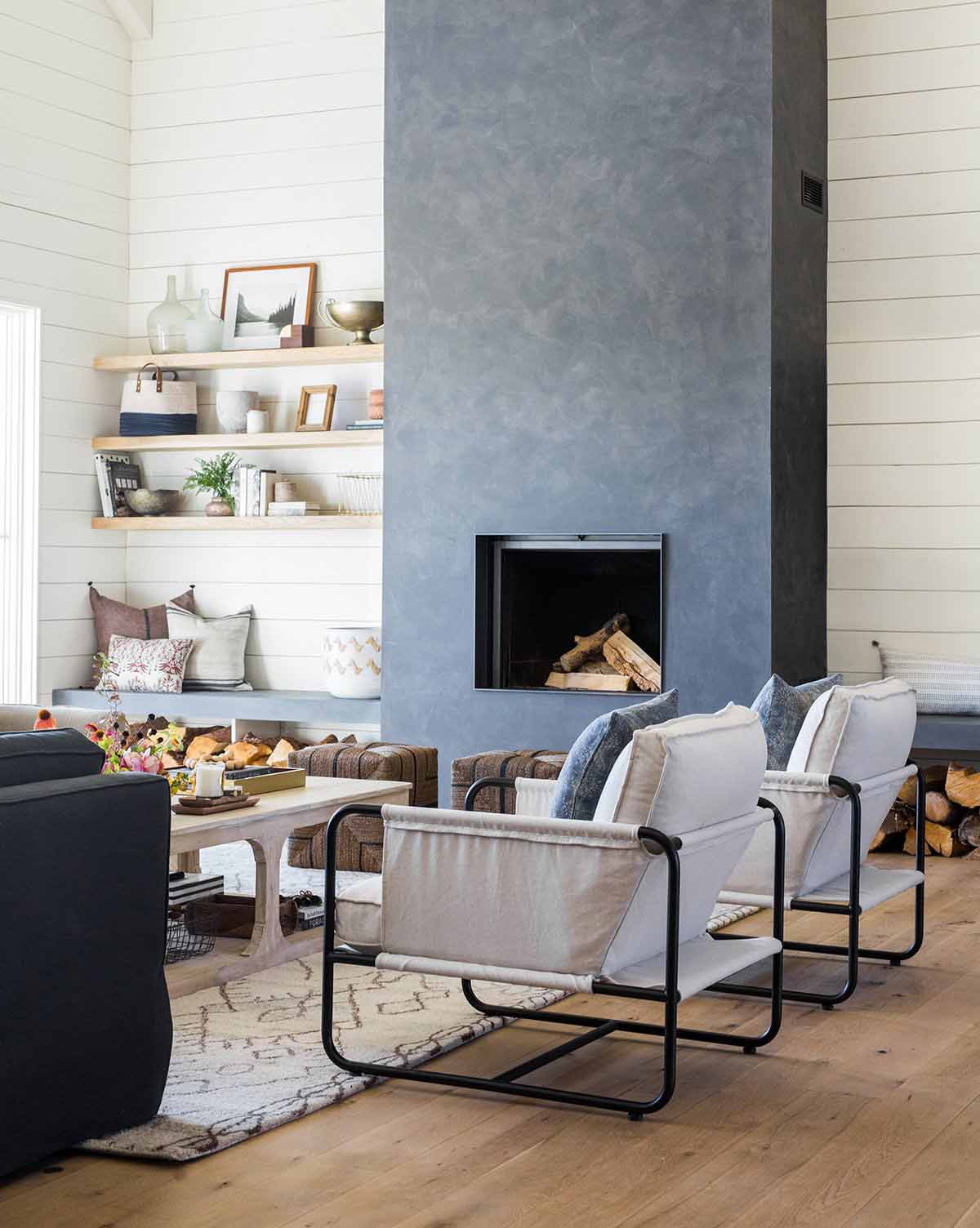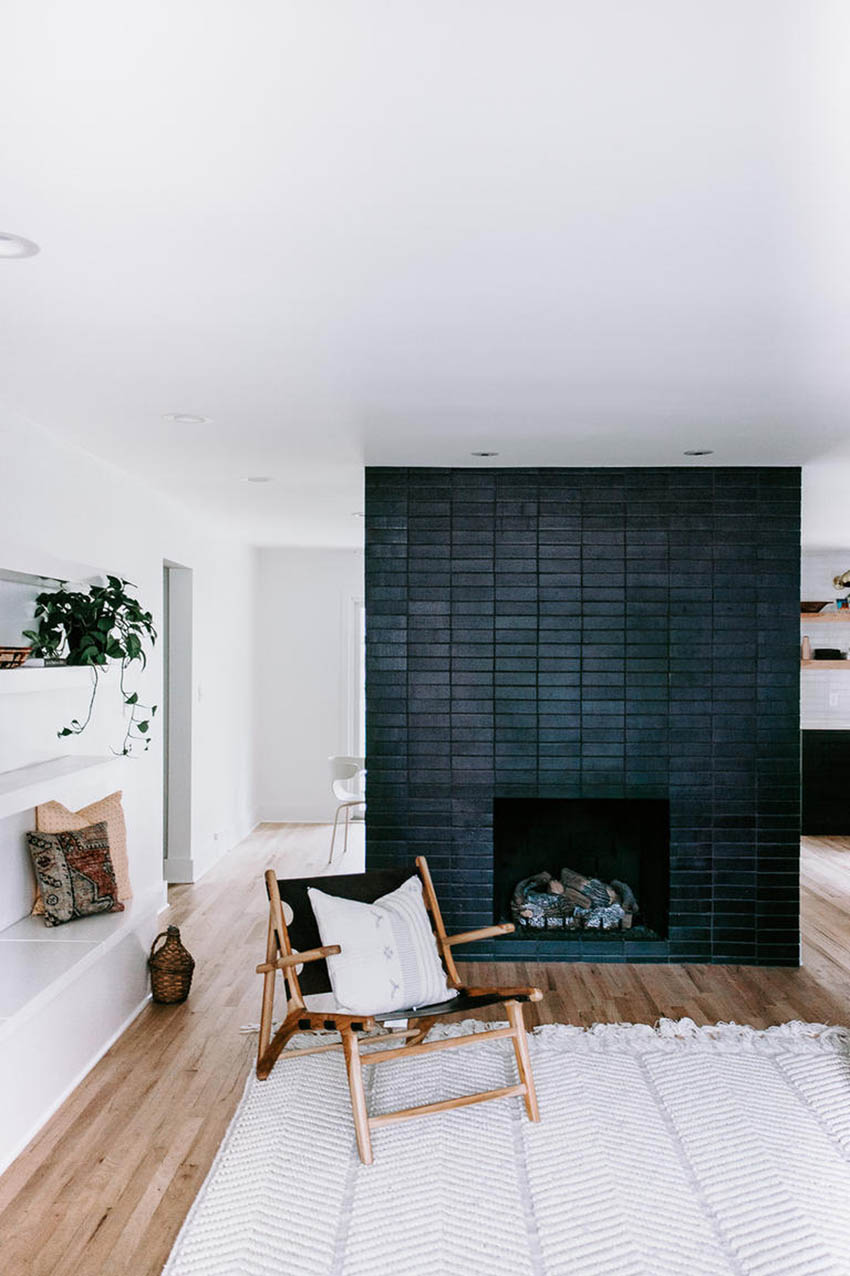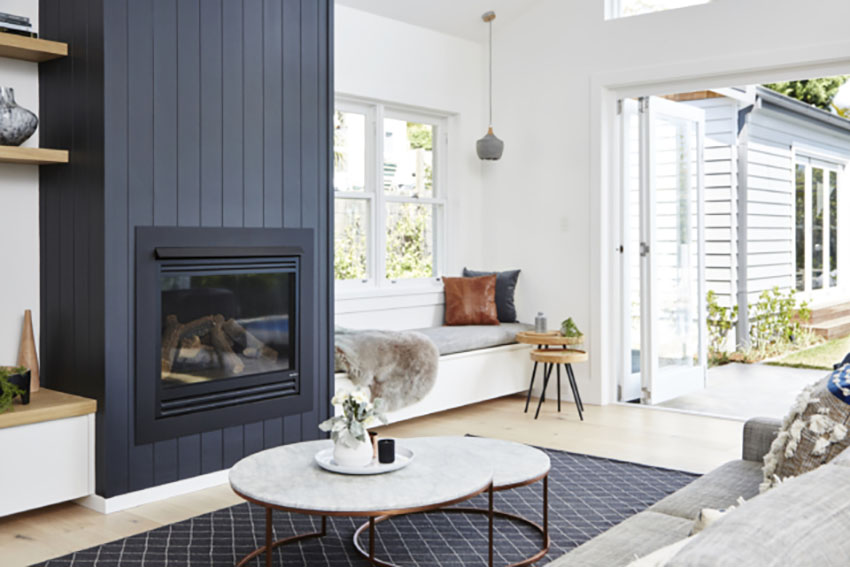 Don't despair if your fireplace and mantel isn't focal ready. The fireplace below is the result of a makeover of an old brick fireplace simply using cement and wood! The update completely changes the entire look and feel of the space. Read the full Before and After here.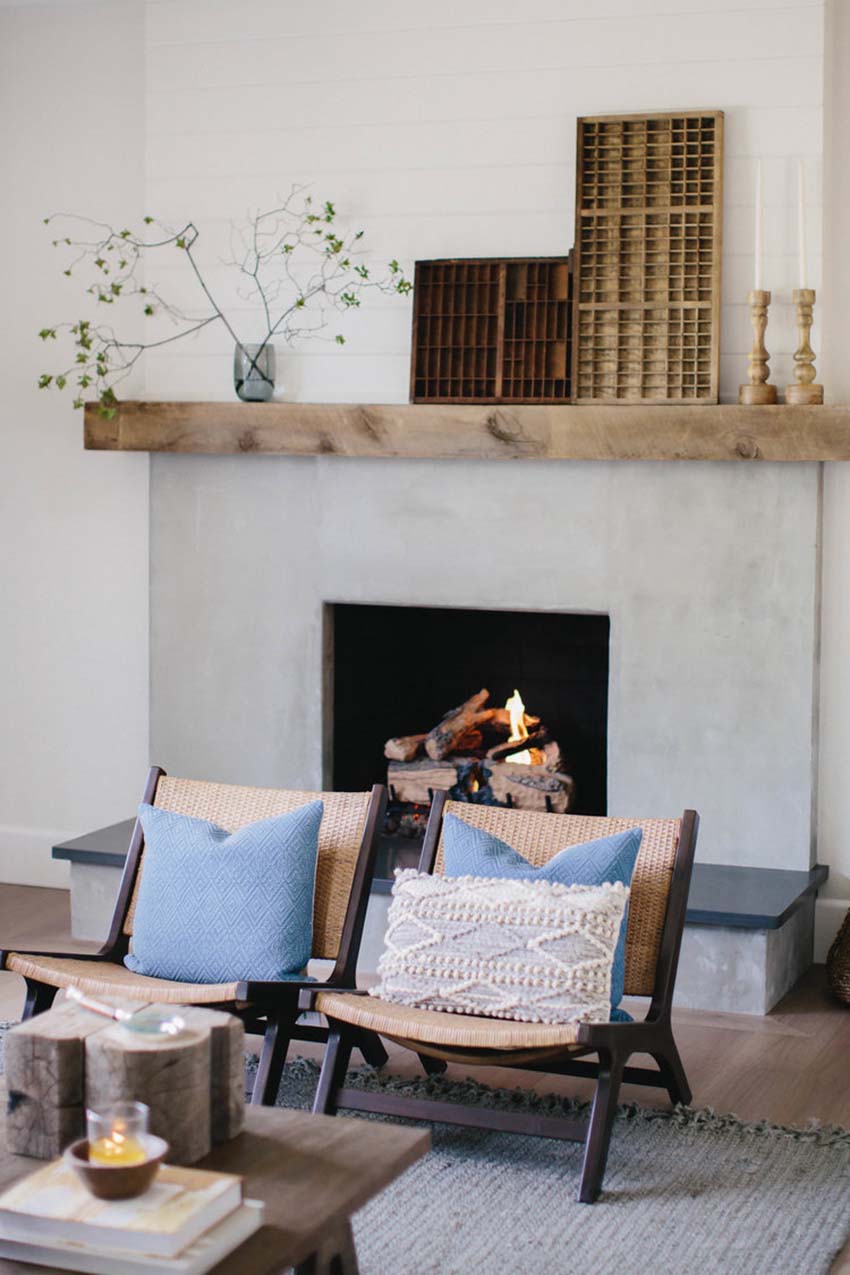 If you're after a Scandinavian look and feel with your fireplace, a freestanding fireplace in the corner of a room is the way to go. Typically Scandinavian fireplaces do not take centre stage in the middle of a wall, as they were never meant to be ornate centre pieces with mantles to decorate.
Work the room with a neutral palette, minimal design, a stack of firewood and of course a cosy sheepskin or two and you are good to go!