Flamingo's have been ruffling interior design feathers for a few years now, and nowhere is it more apparent that this trend shows no signs of slowing down than in the girls room makeover that we revealed to you last Friday.
We harnessed our clients love of the pink flamingo to create a fun and playful bedroom and playroom for their two young girls. Today we're taking you through a few of our favourite elements from this room, where we sourced the furniture and accessories, and help you re-create the look at home.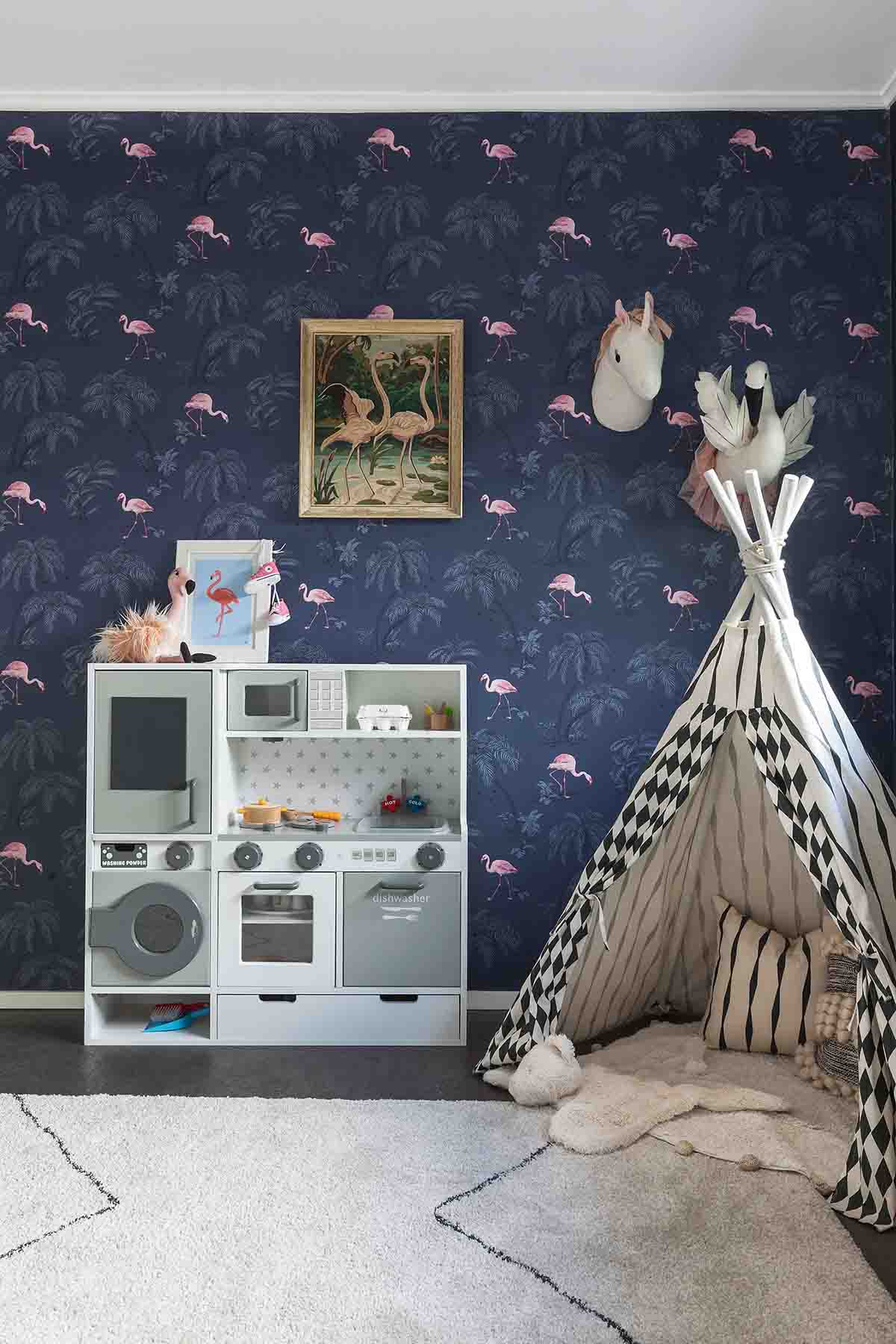 Let's flamingle…. the vintage flamingo poster the client bought in a second hand store during a trip to Austin, Texas and has finally found its home in their girls room (yeah, we feel the same). The small flamingo printed was painted by a talented relative as a birthday gift for the client's eldest daughter. The flamingo animal is from Anthropologie.
The flamingo wallpaper is from Wallpaper Inn, available here. They do have the same pattern in light grey and pink which we also love and know will look stunning in a girls bedroom.
The two animal trophies are from Target – which, by the way, does ship to South Africa, and the Pillowfort range of animal wall decor is so fun.
The kitchen from Lil Peanut and anyone who has a little kitchen in their kids room – boys or girls – knows how many hours of fun these provide the tiny humans. You can custom size and colour the different styles and Lil Peanut deliver around South Africa, so if you're in the market for something similar definitely have a look on their website and get in touch.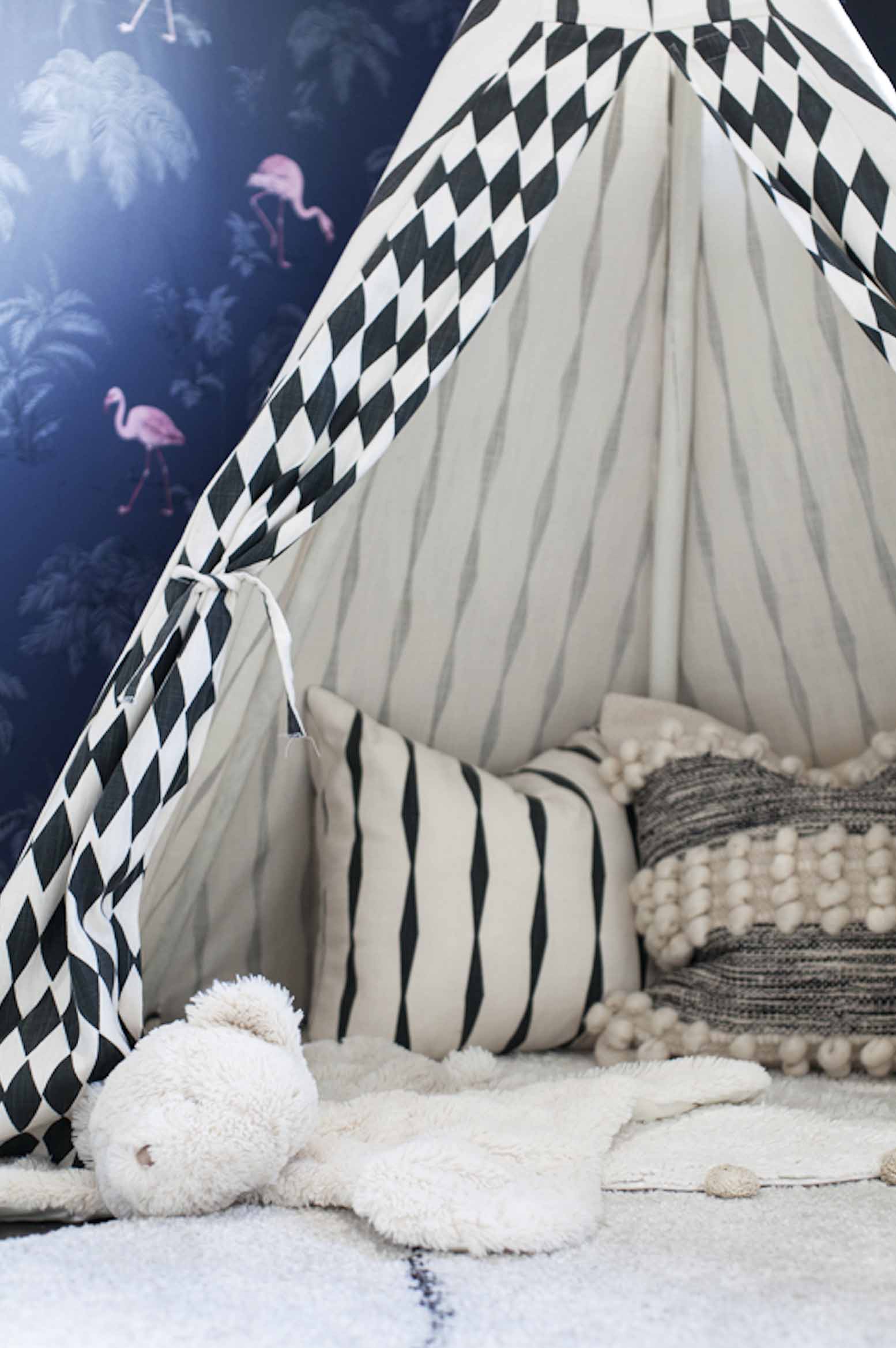 The teepee. We actually made this teepee for the client in their previous home, using plenty of DIY skills, our resident tailor and some awesome Skinny Laminx fabric. The cushion was made to match and the extra cushion is from H&M Home, which total bummer no longer has an online store in South Africa.
A word on this rug. The rug in this room is the key to life! The client originally had a different rug and found that it was too hard and scratchy for the tiny humans, so while this particular rug from Hertex (Tangier in Quartz) pushed the budget it has been worth every single penny!
With it's thick pile and super soft finish it has become THE place where everyone hangs out. All games are played here, bedtime stories are read here and yes we know it is white. A possible cardinal sin in the world of some people, but the client has told us that this rug has come under fire from lipstick and makeup spillage and plenty of food scraps. Apparently a good upholstery spray and sponge are all it takes to get even the toughest stains out (feels like an advert right there, but you know what we're getting at right?!). Here at The Home Studio we love this rug and use it a lot on projects.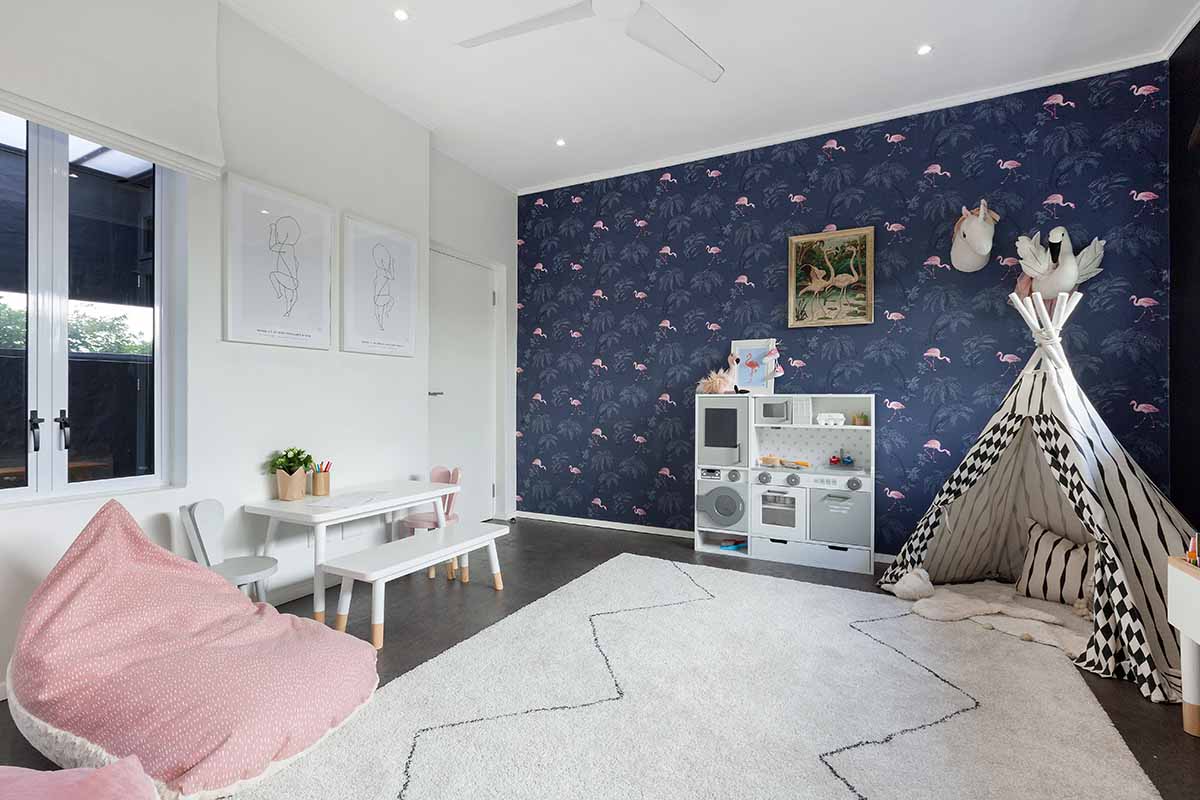 The table and chairs are from Hello Dovetail, a favourite of ours for their fun and practical pieces, excellent quality and good prices.
The bean bags are custom made from Lula by Emma, and we have used all colours and sizes on projects and they never disappoint!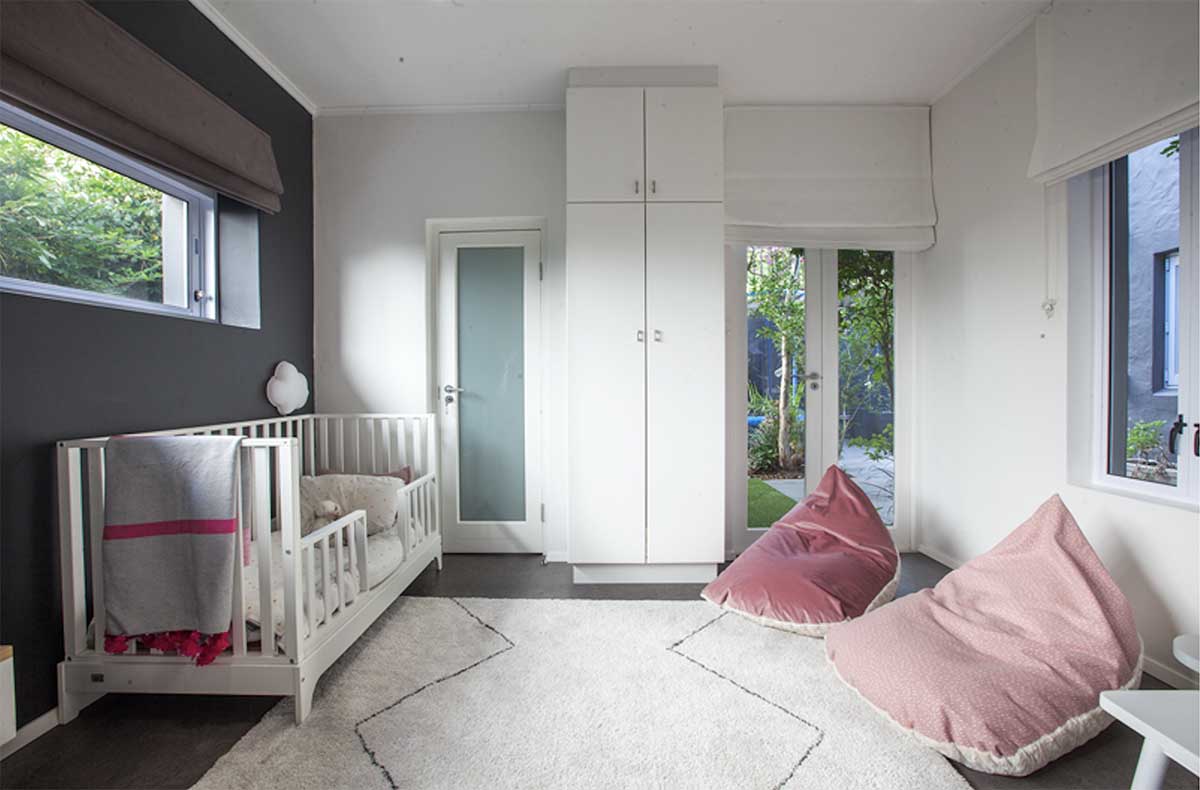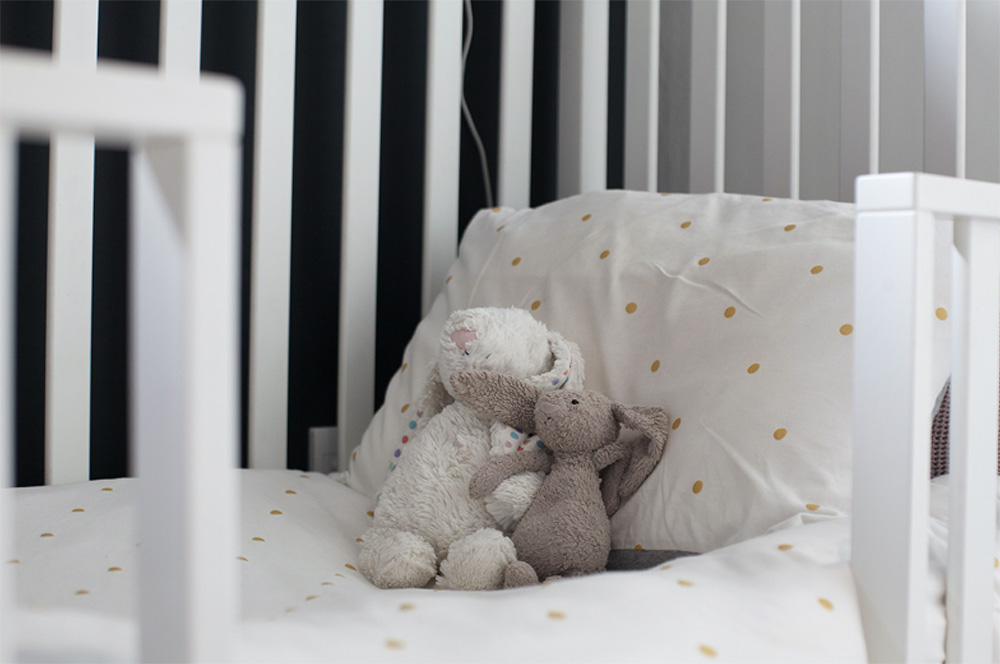 Here you have it. Get The Look across two different budgets and re-create something similar at home.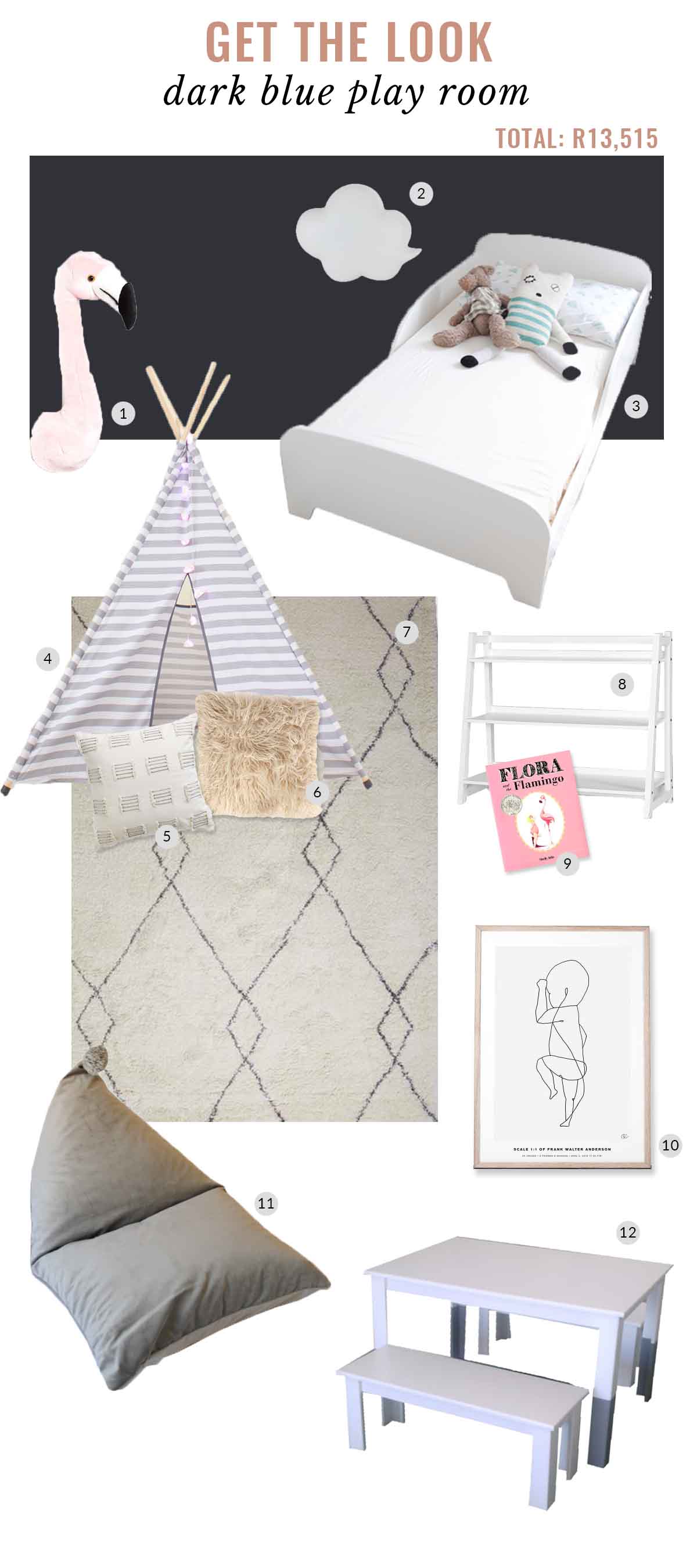 1. Flamingo Head from Kids Living | 2. Cloud Light from MRP Home | 3. Baby Buzz Bed from Simply Child | 4. Grey Stripe Teepee from Clever Little Monkey | 5. Gino Cushion Cover from Superbalist | 6. Faux Fur Scatter Cushion Cover from MRP Home | 7. Royal Nomadic Shaggy Rug from Superbalist | 8. 3 Tier Bookshelf from MRP Home | 9. Flora the Flamingo Book from Takealot | 10. The Birth Poster | 11. Velvet Bean Bag from Simply Child | 12. Table and Bench Set from Kids City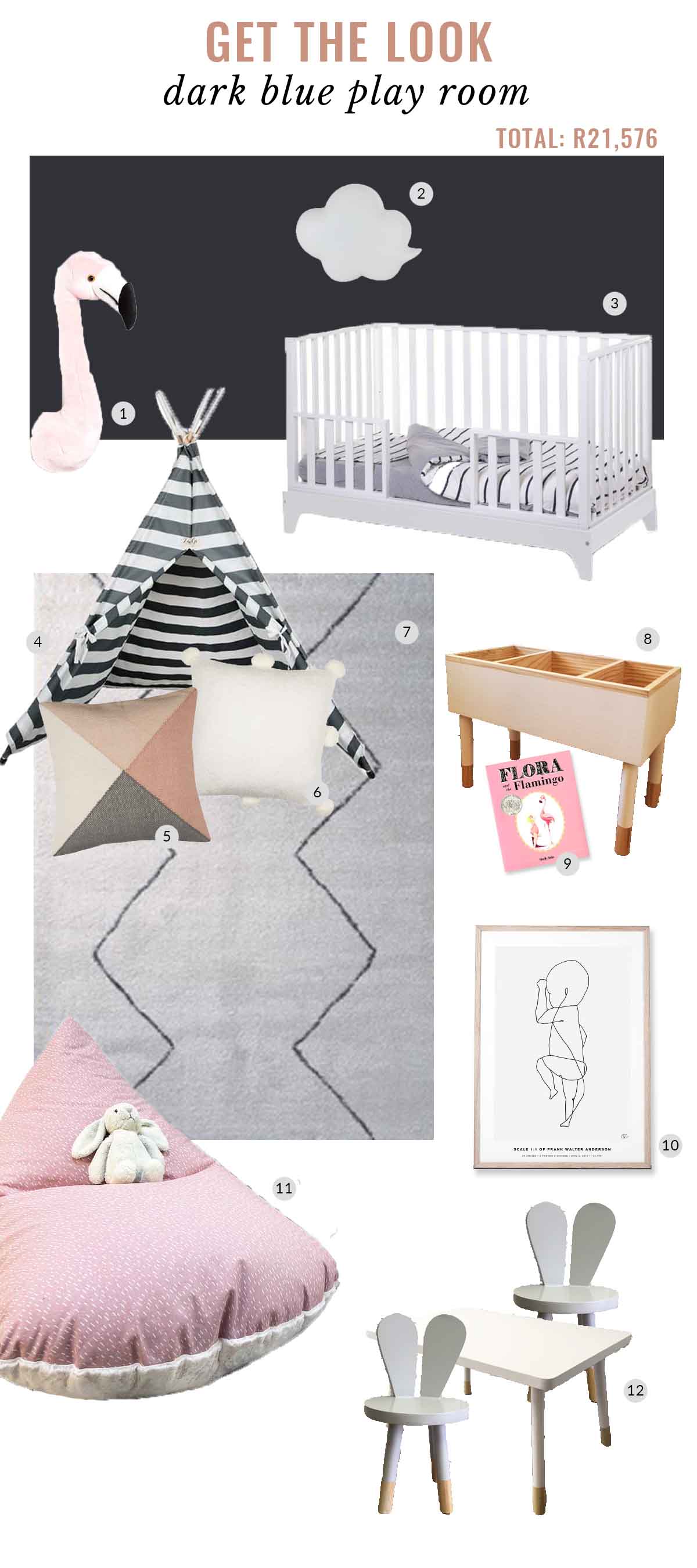 1. Flamingo Head from Kids Living | 2. Cloud Light from MRP Home | 3. Cot Bed from Kids Living | 4. Migi Designs Teepee from Takealot | 5. Pom Pom Cushion from Woolworths | 6. Zeta Scatter Cushion from Woolworths | 7. Tangier Rug from Hertex | 8. Toy Book Storage from Hello Dovetail | 9. Flora the Flamingo Book from Takealot | 10. The Birth Poster | 11. Custom Bean Bag from Lulu by Emma | 12. Table and Bunny Chairs from Hello Dovetail