With the rising popularity of wall lamps, for their space saving benefits and undeniable cool factor, and the endless options of pendant and table lamps on the market (see our recent post on table lamps and bedside tables for kids) … perhaps the floor lamp has been a little forgotten about?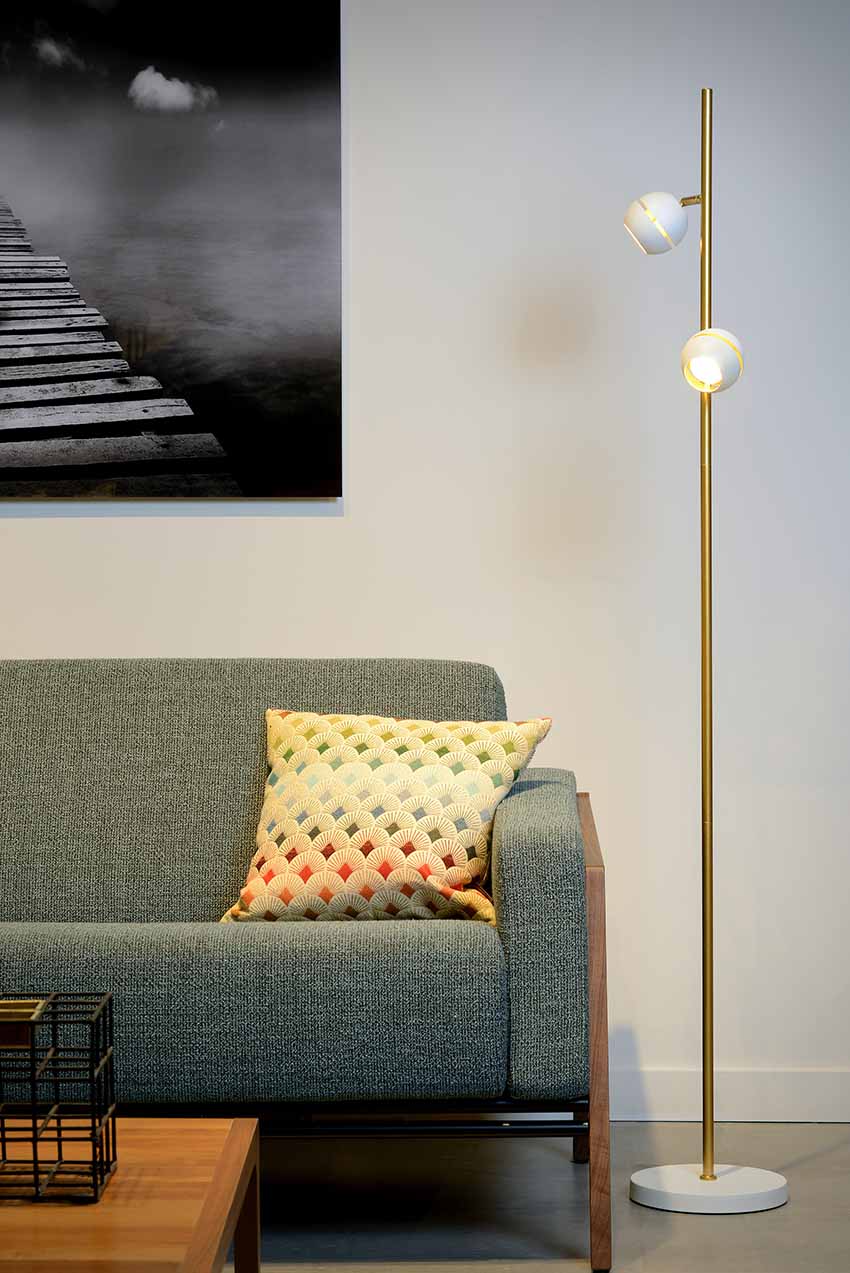 Today, we are giving the floor lamp a moment to shine again by highlighting four pretty good reasons not to discard this little guy from your design plan just yet. And if you are still not convinced, we've rounded up a couple of our favourite floor lamps at the moment which you might just not be able to resist.
A floor lamp can make a space feel more balanced and adds architectural interest
Often, you might find a bare corner looking like it's missing something, so instead of filling it with a plant or basket, a floor lamp can balance the room out and provide functional lighting at the same time. With particularly love floor lamps with curves and interesting lines for add that extra element of architectural detailing.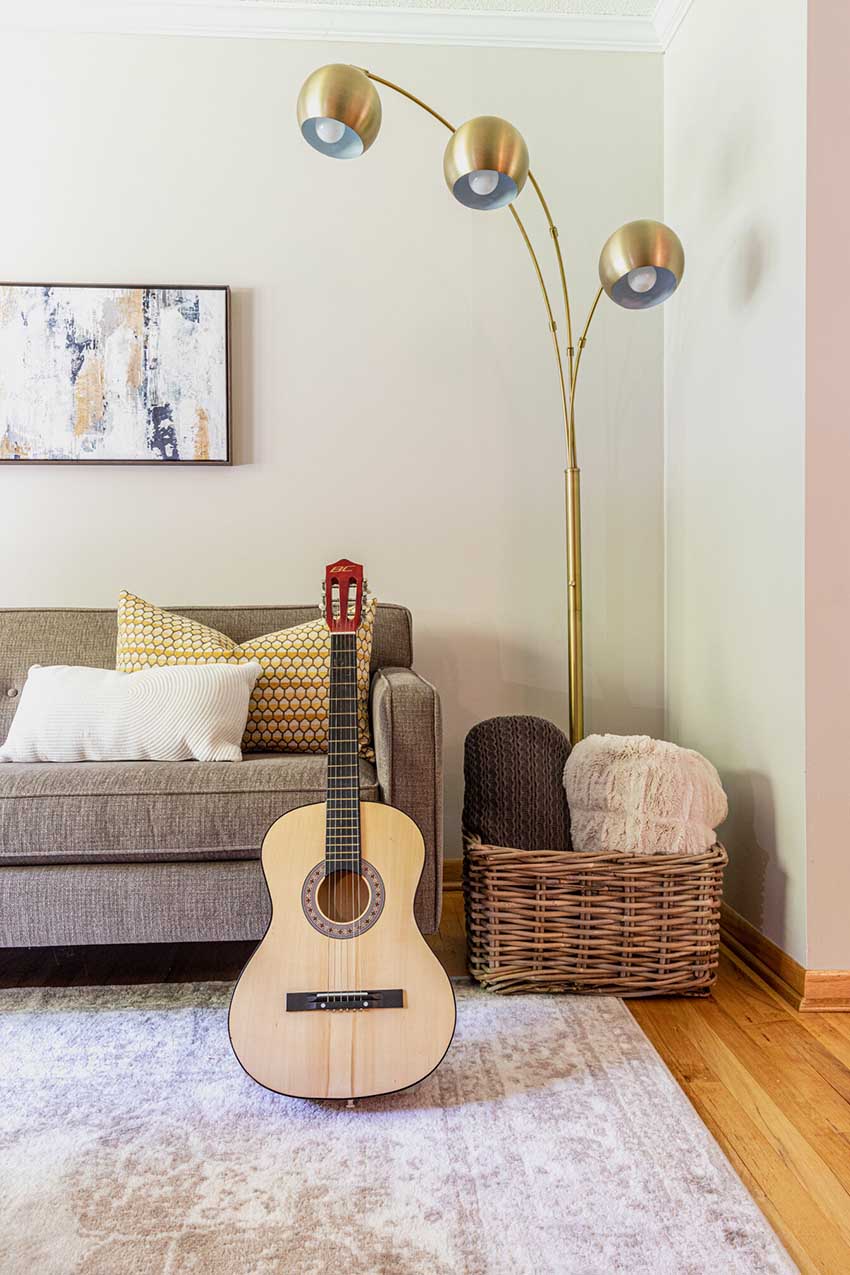 A floor lamp creates an extra layer and height variation
Particularly in a room with a high or double volume ceiling, a floor lamp adds a height variation and draws the eye upwards whilst providing diffused ambient lighting.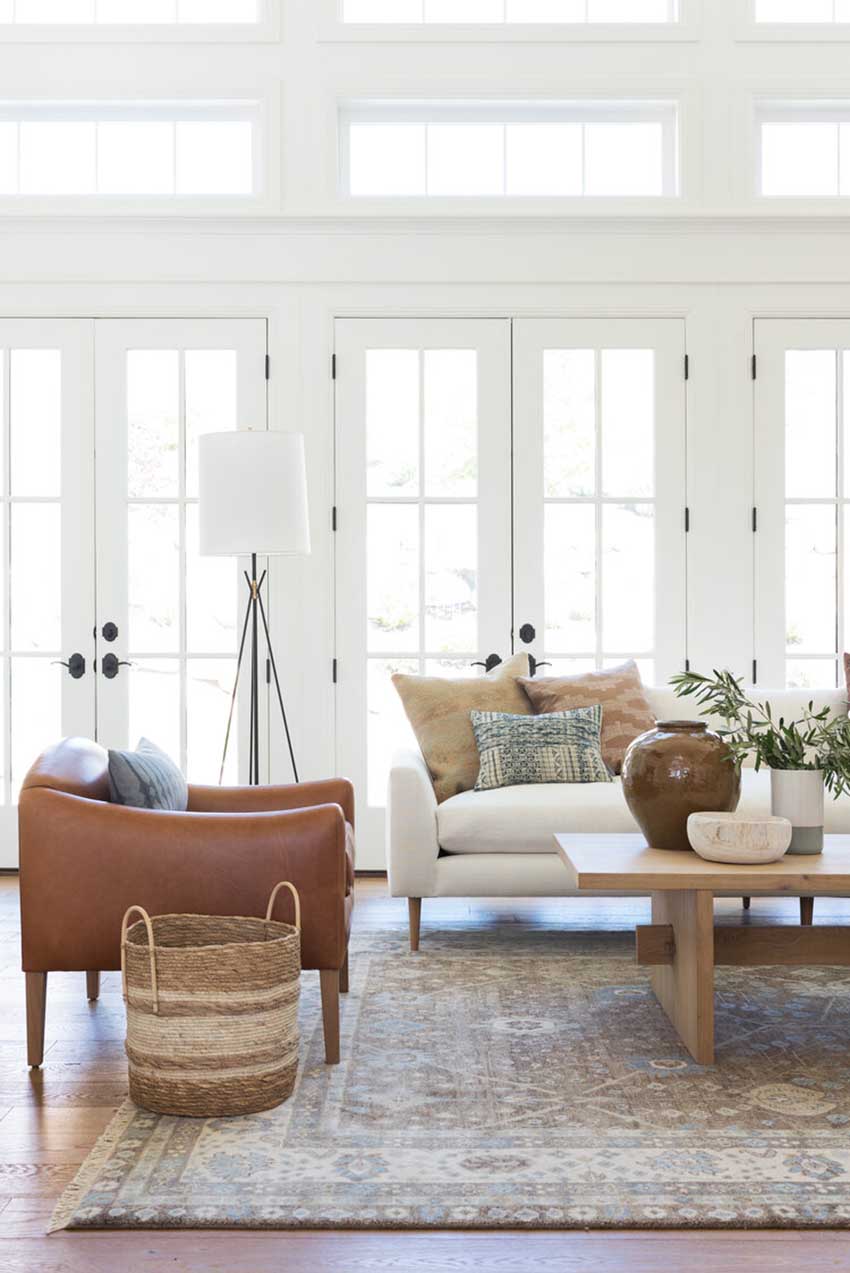 They free up limited space on side tables
Side tables are so useful that often one does not want to take up the majority of their surface space with a table lamp. In this case, a sleek floor lamp is the perfect solution.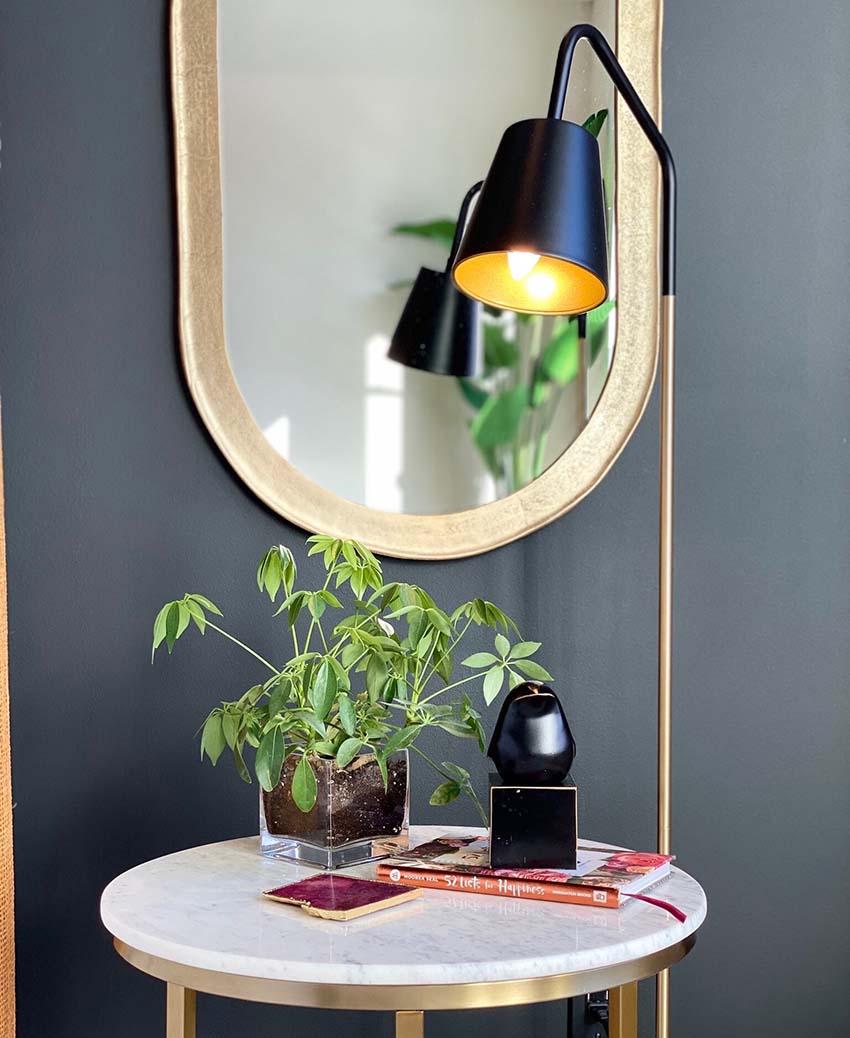 They add to a room's personality and overall style
The correct floor lamp will compliment the overall style and feel you are aiming to create in a space. Whether you choose something quirky and fun for a kid's bedroom or playroom or something to highlight the use of natural textures in a space, the floor lamp may just be the "cherry on top" of your styled room.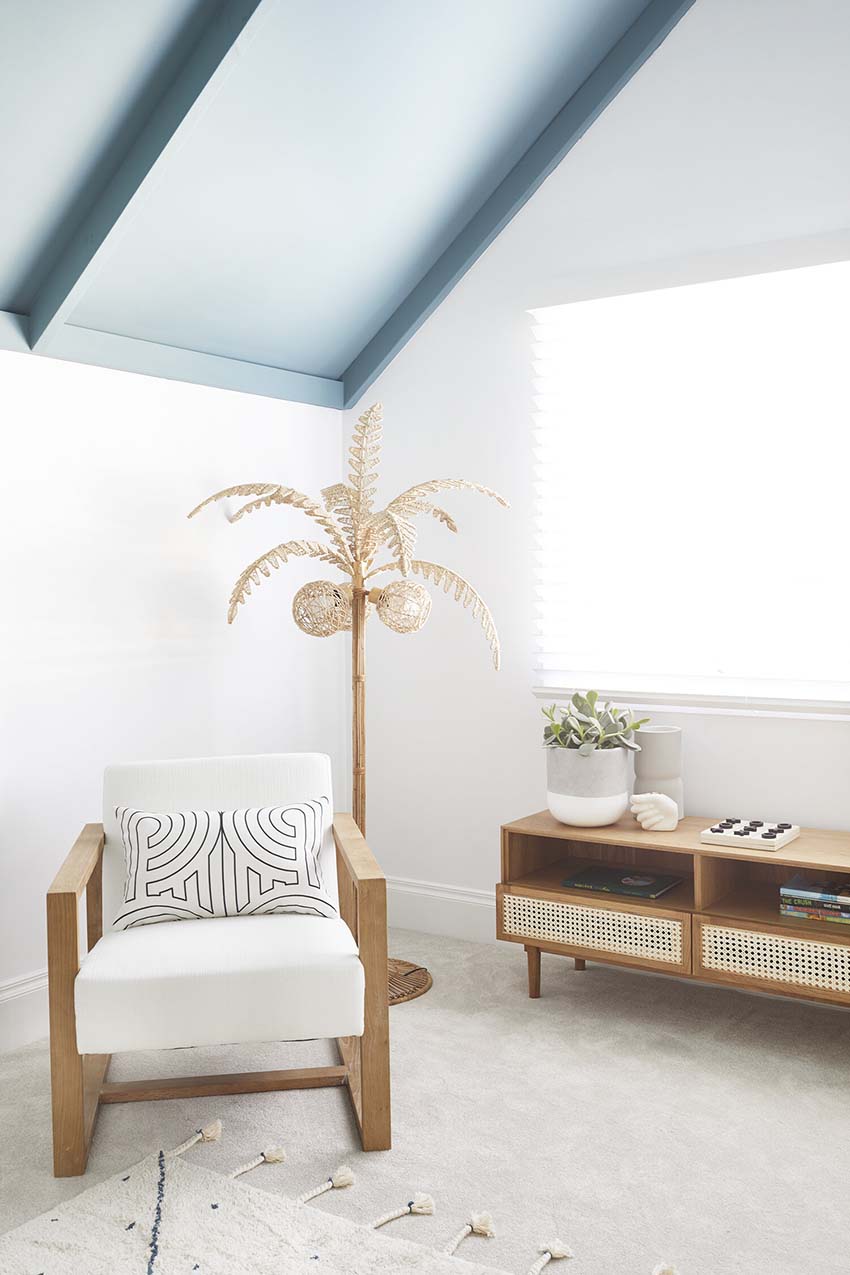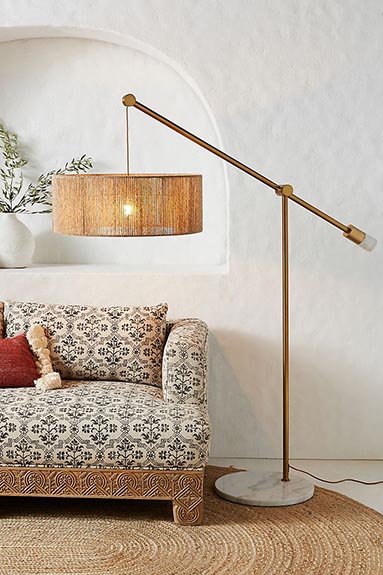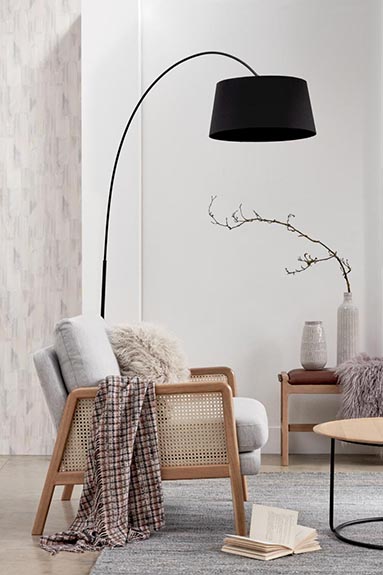 Floor Lamp Round Up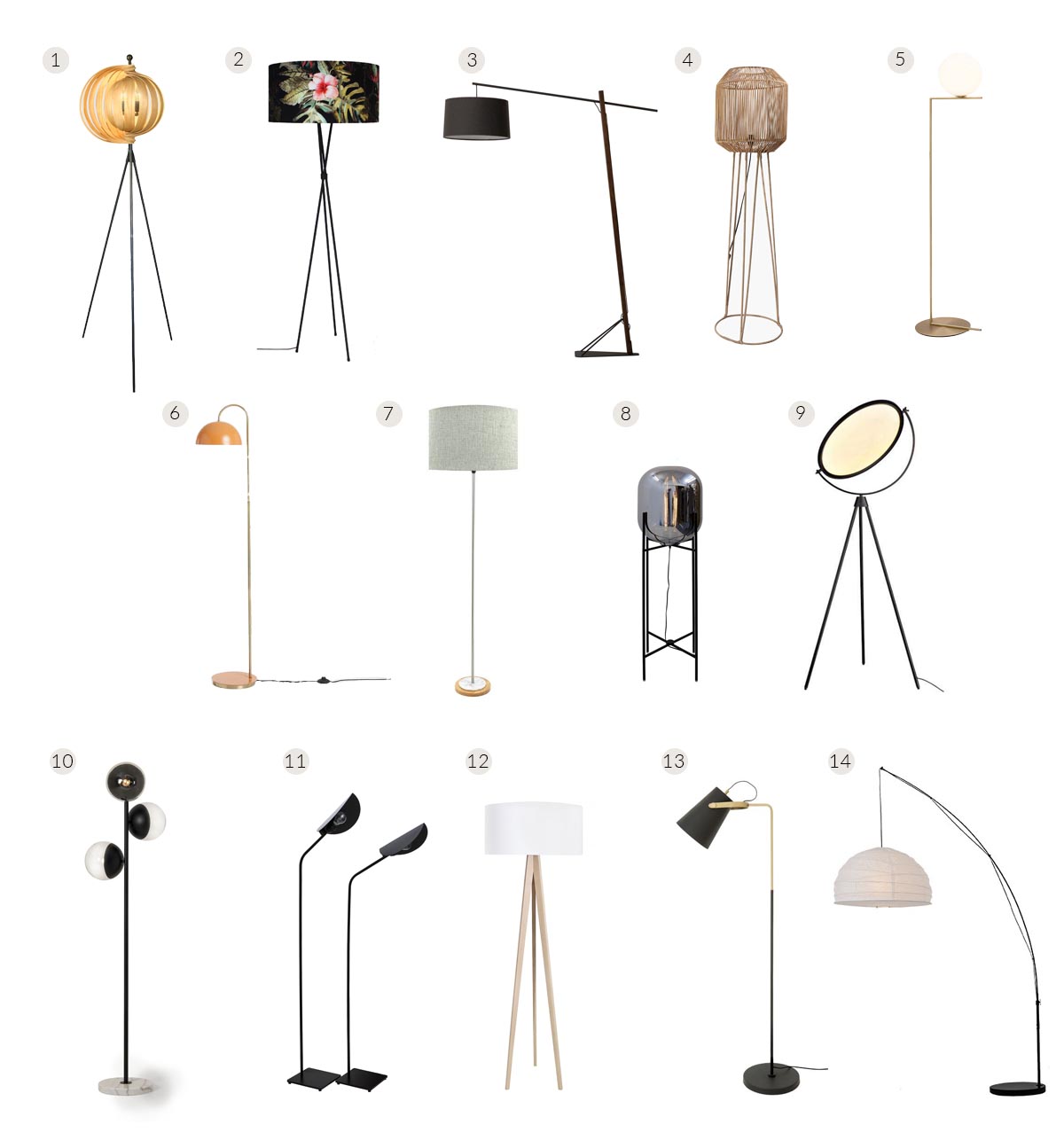 1. Vera Floor Lamp from La Grange Interiors | 2. Tropical Mia Black Floor Lamp from Knus | 3. Bridge Standing Lamp from SHF | 4. Lusaka Standing Lamp Set from MRP Home | 5. Alida Floor Lamp from Aura Interiors | 6. Dome Floor Lamp from Superbalist | 7. Marble & Wood Floor Lamp from Eleven Past | 8. Oracle Floor Lamp from Eleven Past | 9. Moonlight Floor Lamp from Eleven Past | 10. Stella Standing Lamp from SHF | 11. Curved Poppy Lamp from Lim | 12. Oak Tripod Lamp from Lim | 13. Conic Floor Lamp from Weylandts | 14. Mila Standing Lamp from SHF