Did we skip Autumn this year? Last week it felt like we went from lovely late summer sunshine to cold and wet winter just about overnight down here in Cape Town. Possibly the lockdown has attributed to missing out keys parts of the autumn vibes. We certainly didn't find ourselves running through piles of leaves in the park this year. Although from today that can all change… yay to our new freedom!
Either way, the time has definitely come to warm up our homes for winter weather. This month on the blog we're going to be looking at different ways to cosy up your home interiors, from fireplace design and mantel styling inspiration, to using colour to change the mood and style of different rooms in your home.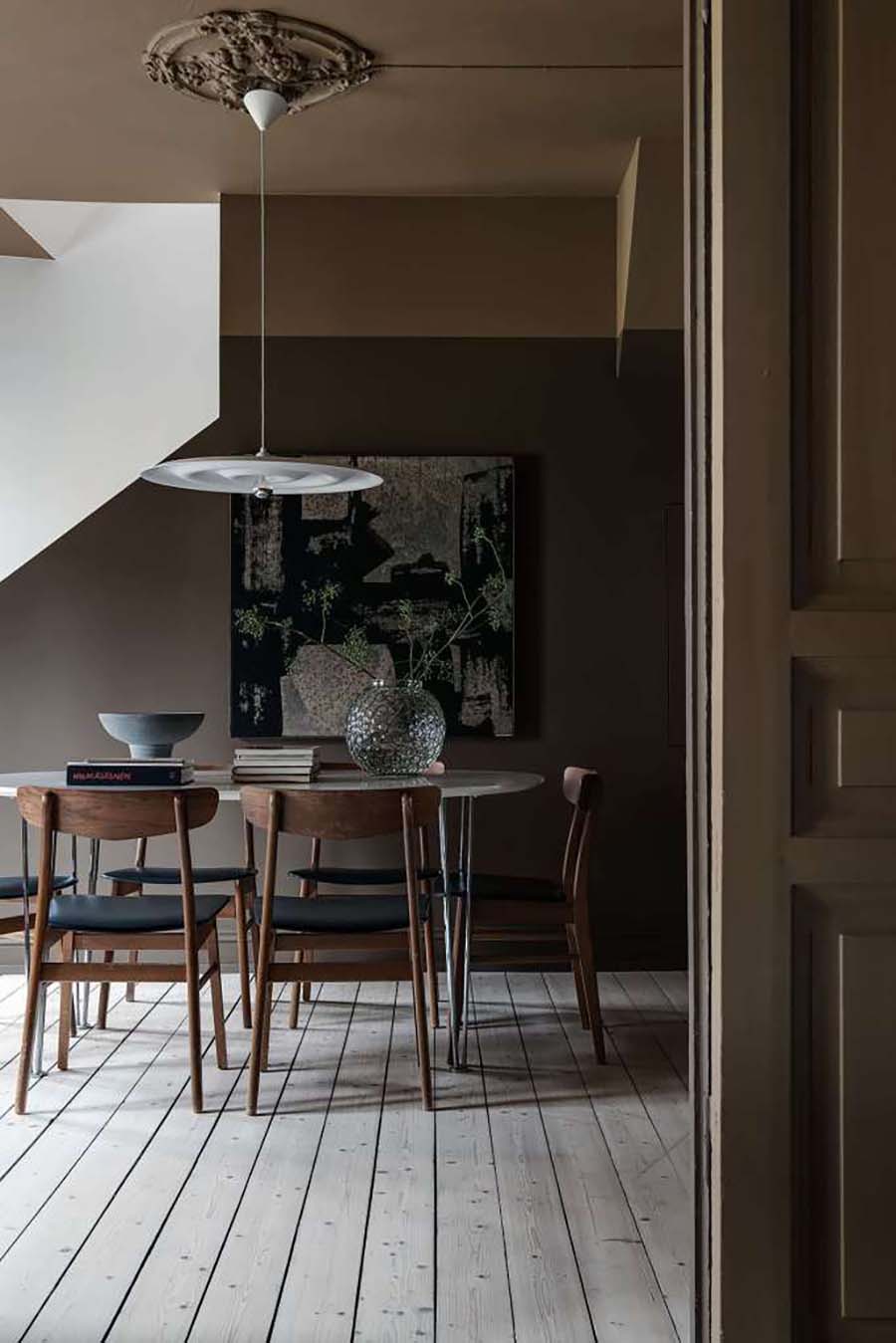 We are also feeling particularly inspired by the colour brown, looking at the warmth and richness of the chocolate browns – ideal for a cosy feeling in our homes. We've touched on this topic before talking about brown kitchens in this post, but the more we use this colour the more we love it. The moodiness and warmth of the dark earthy browns pair so beautifully with natural materials, and the richness of the colour brings a sense of luxuriousness to space. A perk we find with lots of dark colours.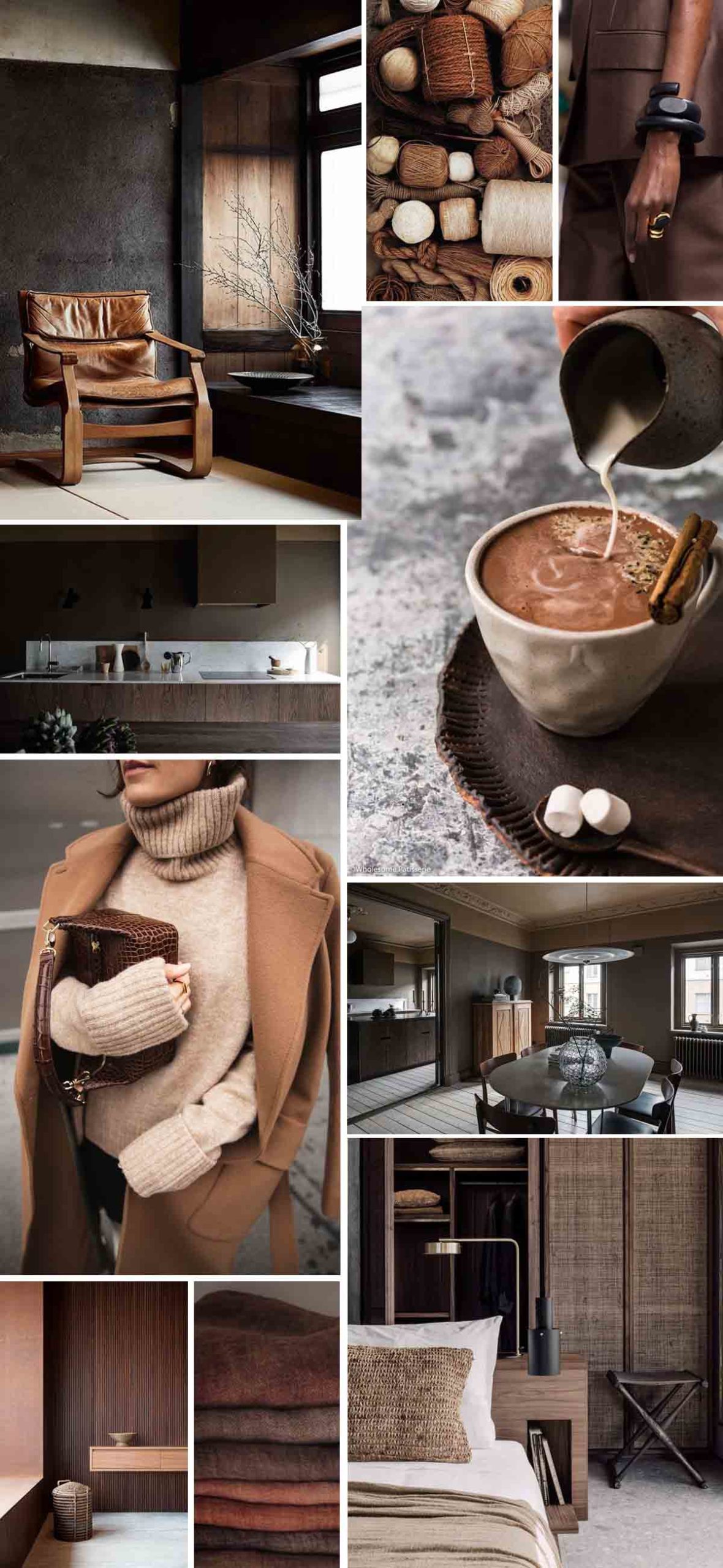 While we are embracing it during the cooler winter months, this brown colour works just as well in sunny and warm settings. Thinking about a hot summers day, a rich brown palette creates a soothing setting and looks lovely a fresh when combined with ivory and white accents. Soft linen curtains blowing in the breeze and the sun shine streaming in through the open doors. A little slice of heaven at home. We can't wait to bring this colour to life in one of our upcoming projects.
As always, we are delighted you are following along.
Image Sources F + 1 | 2 | 3 | 4 | 5 | 6 | 7 | 8 | 9 | 10 | 11