With the move to Level 3 due to start on Monday, you may have that feeling like "the end is in sight". Maybe, just maybe, it is going to be possible to get your living-room-cum-home-office-cum-playroom-cum-pyjama-lounge back to just good old living room status.
While we know living spaces serve different purposes for different people, the main goal is always to create a welcoming and comfortable area that makes the most of your space.
Just in time for your renewed burst of energy this weekend, we've put together a few tried and tested tips for arranging living room furniture, that will help you and your living space reach its full potential.
Establish A Focal Point
Whether it's an obvious feature of the room, such as a fireplace or window, or a focal point that you have created, such as a TV and media unit, identify your primary focal point and arrange your furniture around it.
To help you here, consider what will be the first thing you will see as you enter the space. Preferably, you would want your eye to fall on the focal point or something beautiful.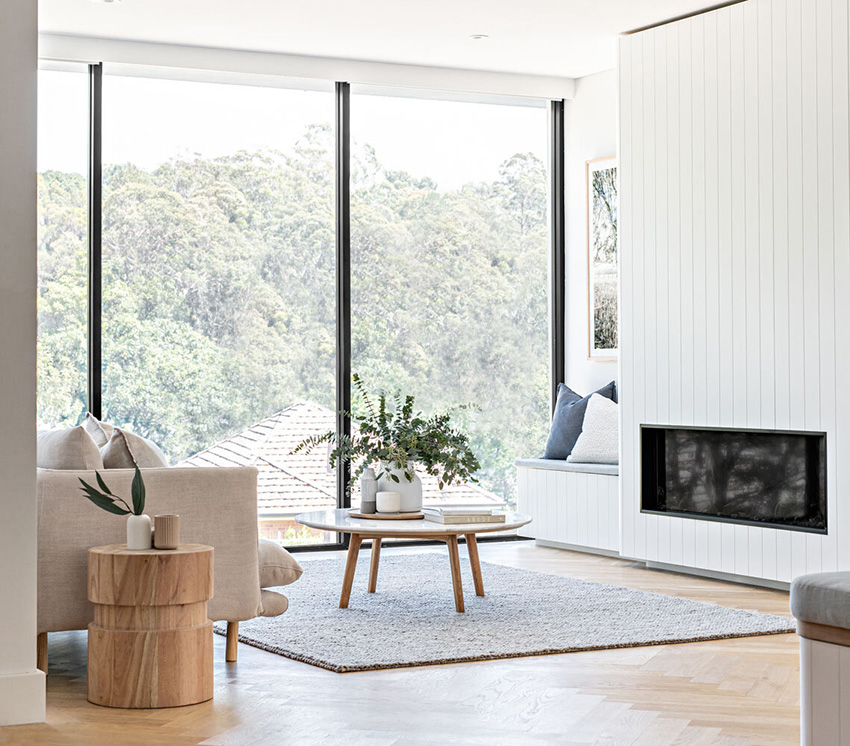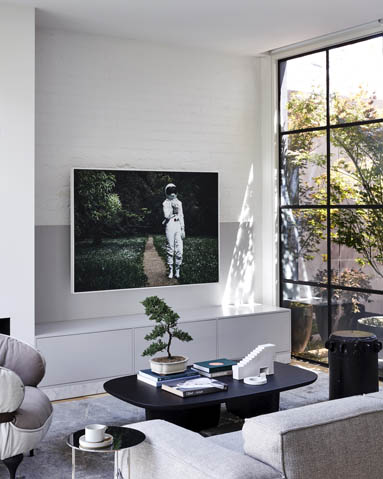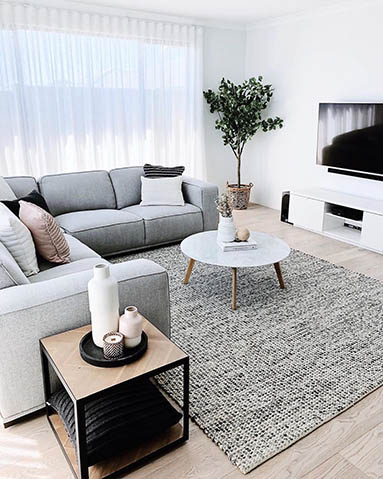 Conversation Area
With your focal point in place, arrange your furniture around it to create a conversation area. Typically your main piece of furniture – whether sofa or armchairs – gets placed opposite the focal point. If you are looking to open the space up, then place heavier items facing you as you enter the space. If you are looking to separate larger spaces, then use a sofa back to separate and demarcate two separate functional areas.
Arranging seating pieces to face each over a shared coffee table creates a lovely personal atmosphere, makes conversation easy, and also keeps drinks within easy reach.
An L-shape layout is quite common in living areas these days, in which case make sure any individual chairs are angled to face the centre of the room. The end goal is that everyone should be easily able to talk with each, without needing to shout or strain their necks.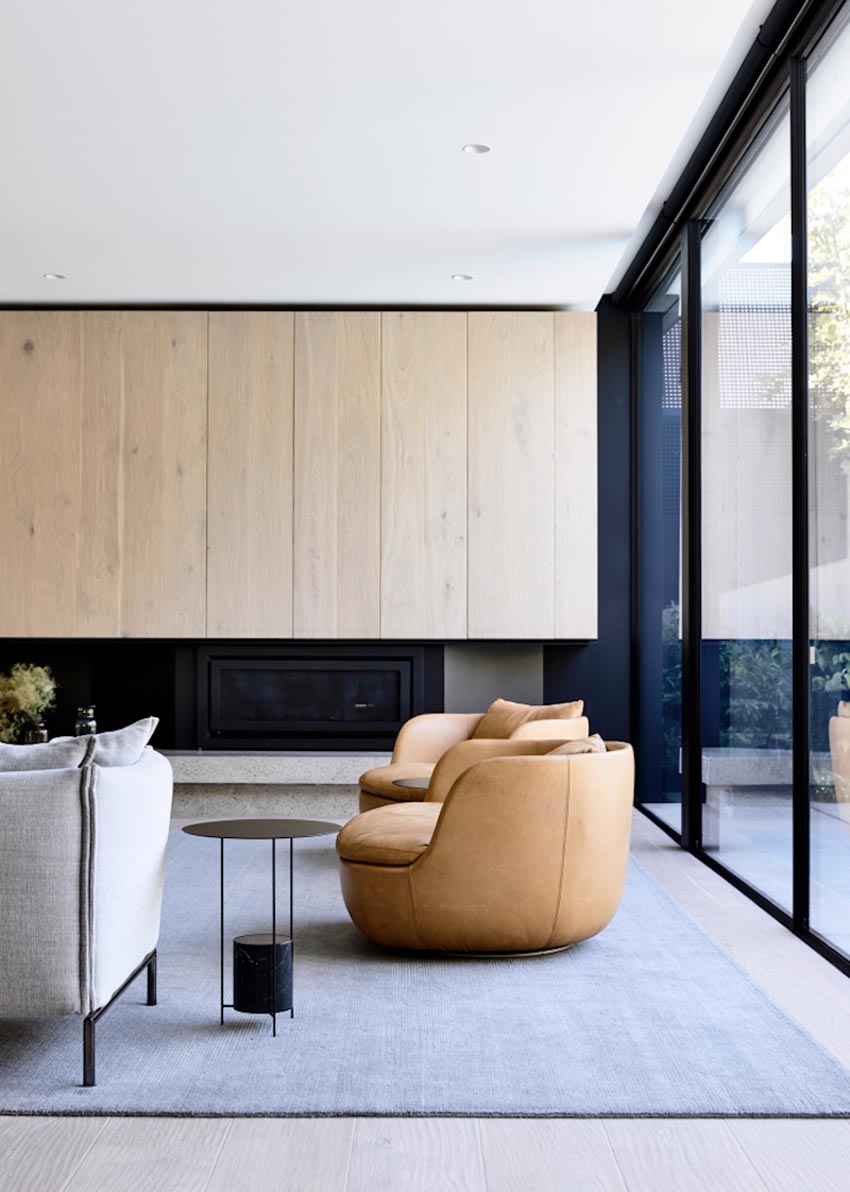 1
Traffic Flow
During the placement of furniture, remember to consider the flow of tradffic in the room. A room should be easy to navigate through and people should not have to duck, weave or squeeze through a space.
Ensure your furniture pieces are not obscuring a path, doorway or window and that you leave a large enough space for circulation between the furniture pieces.
Also try to make sure everyone has a reachable drinks rest – even if its just a pile of magazines or tray on an ottoman.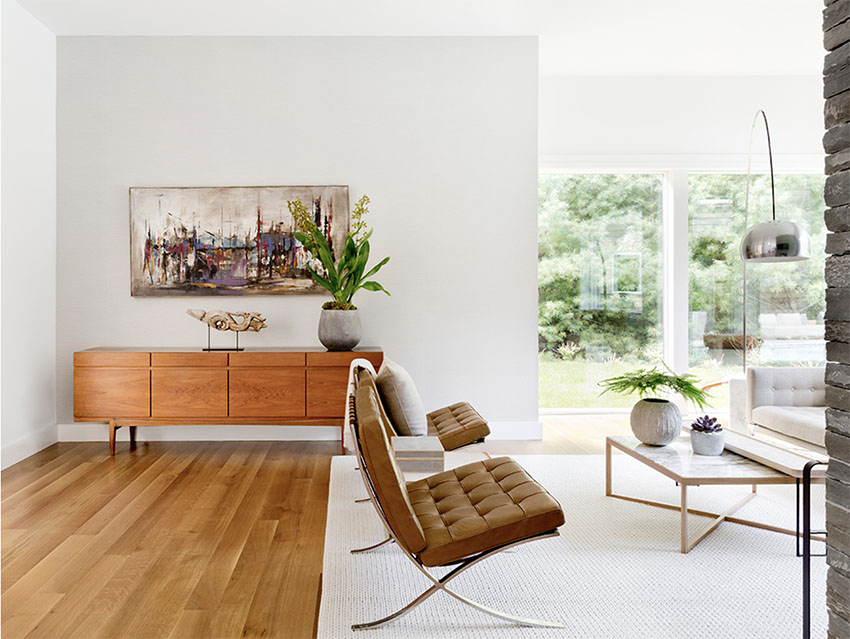 1
Play + Style
We often hear our clients saying that there is only one way to arrange the pieces in their living space, and that may be so, but there are going to be plenty of ways to arrange the rest of the furniture and accessories in the room.
Once your focal point is established and your main sofa or chairs are in place, our advice is to remove everything else from the room and start bringing the pieces back in one at a time, even taking them out again multiple times a you play with the layout.
As you do this, make sure to have a look a the balance in the room. Are all the big pieces on side of the room and the small pieces on the other?
Try to distribute the "visual weight" of the rest of your pieces evenly across the room. This can be done using your tables, sideboards and cabinets, artwork and decor.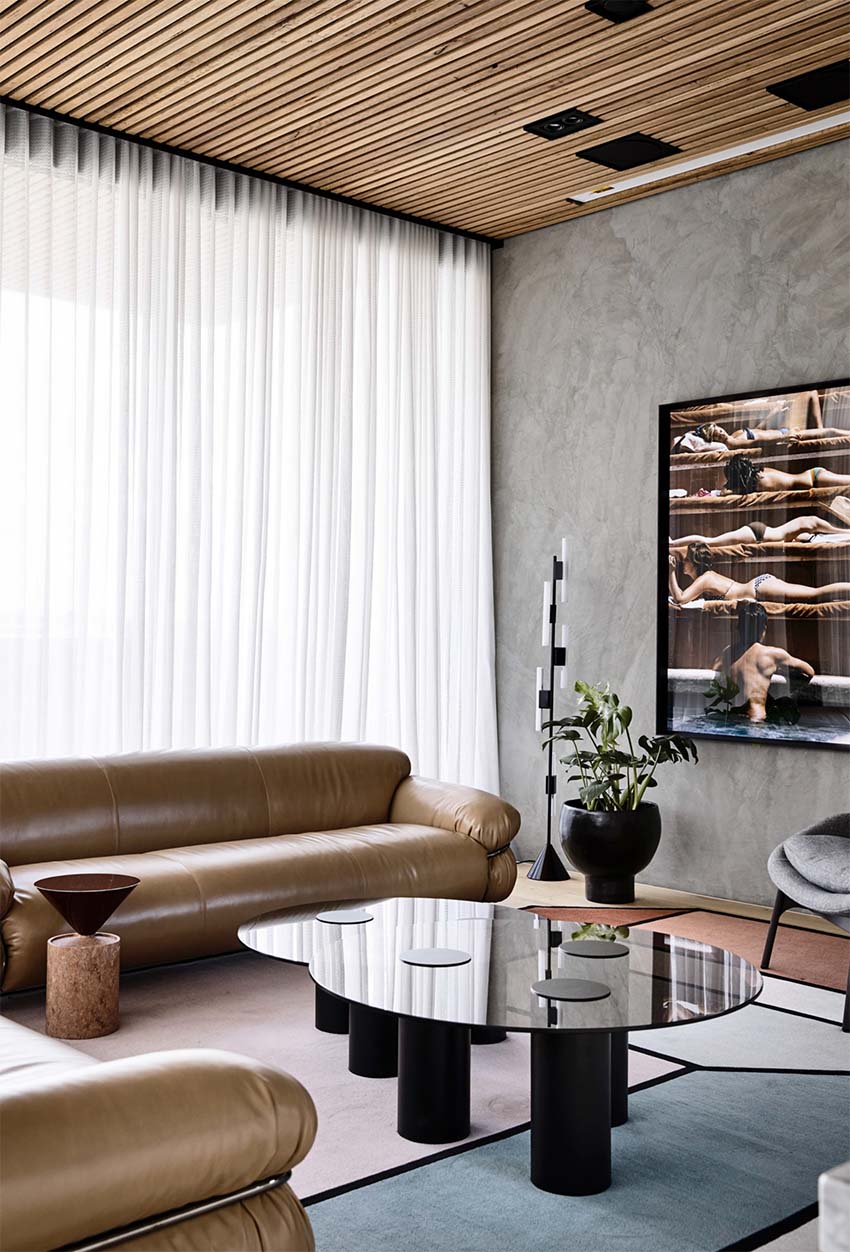 Put A Rug Under It
The last element to finalise the layout arrangement is the rug. This should be centred in the middle of the seating arrangement, but large enough to go beyond the edges of the sofas and chairs to anchor the entire room.
Even if your floor is carpeted, bringing in an accent rug is a lovely way to ground the furniture and add a layer of interest.