As we all know bathrooms are high functioning spaces, and often feel smaller than they really are – either due to an awkward layout, or often because of all the little people that tend to follow you in there when all you need is a few moments peace!
If you are considering putting the money into redoing your bathroom, then it is definitely worth spending some time planning how to make the most of your available space.
Shower Niche
These can work especially well if you have a double brick wall which your builder can grind out, to form the perfect seamless place for storing shower toiletries. Just remember to get the angle right so that your niche doesn't hold water.
If you're someone that likes a little more detail in their spaces, then a great idea is to finish the niche in a contrasting material.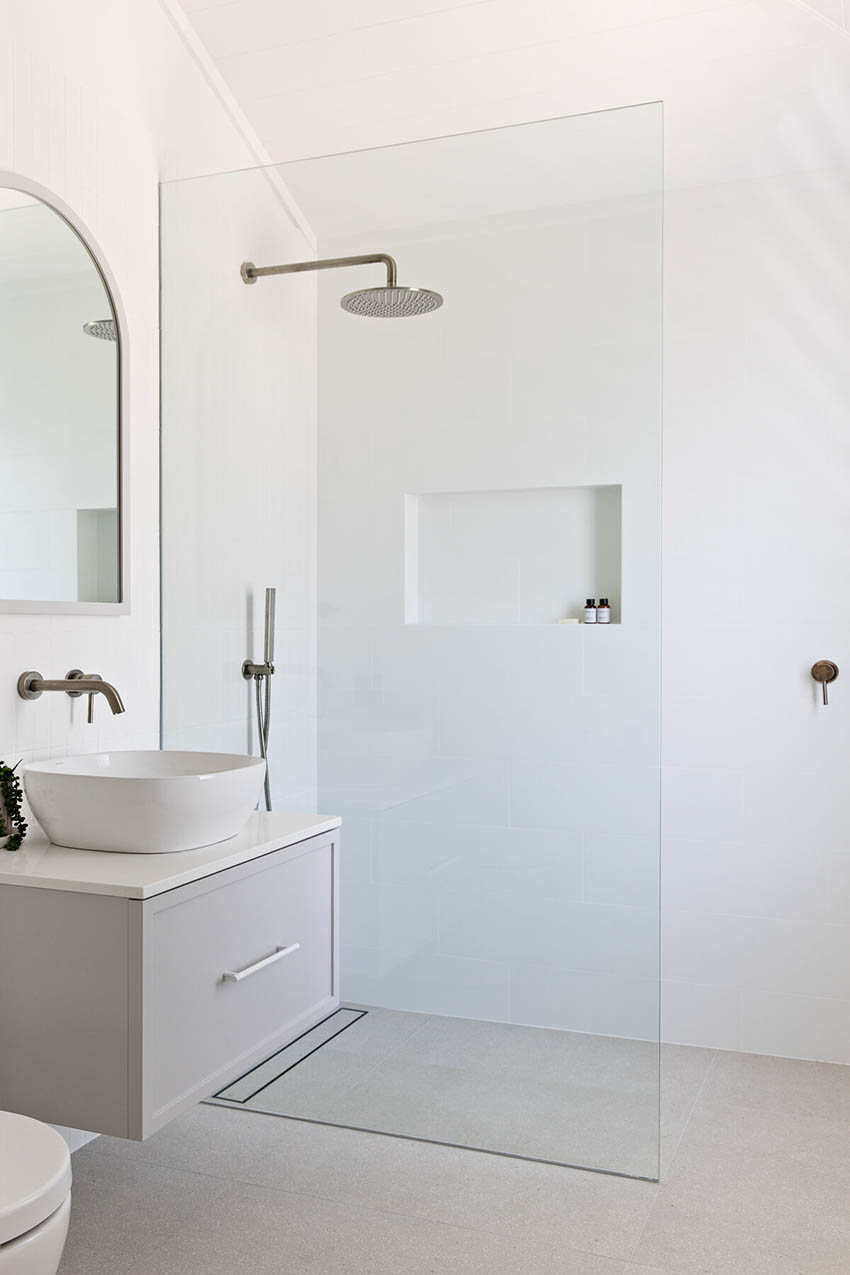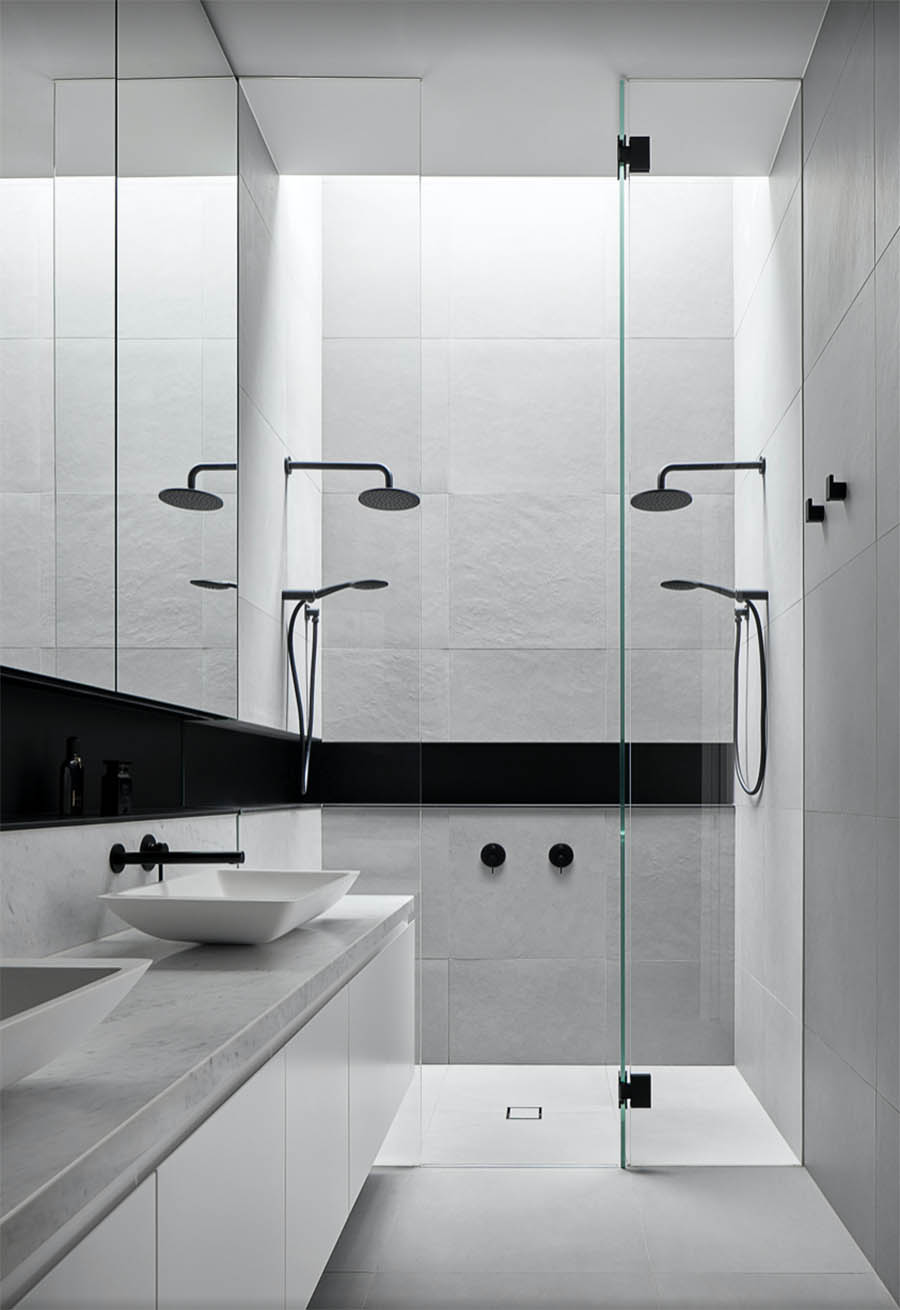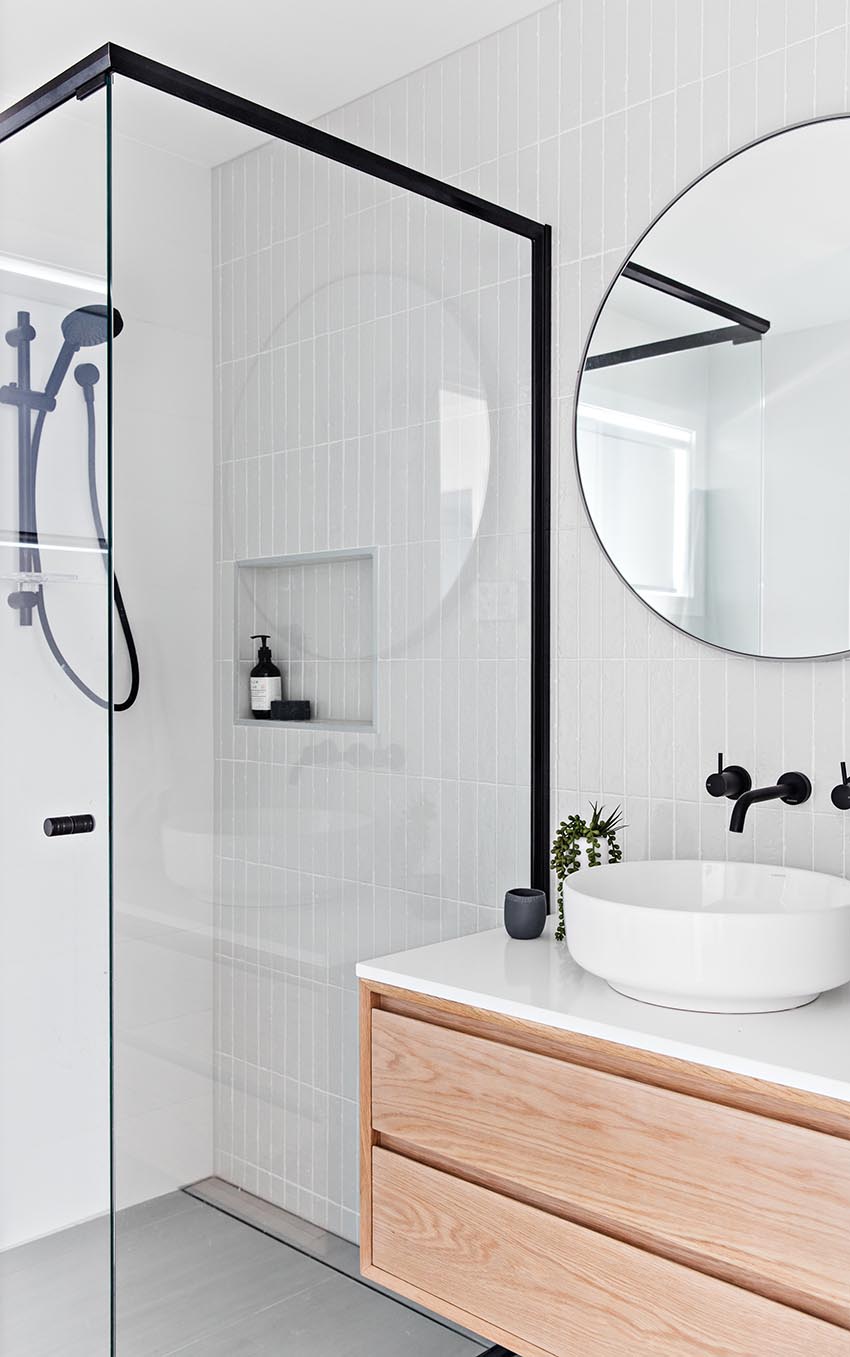 On that note however, we do know that not everyone has the double brick wall (which more often than not comes to light during demolition). In that case, it could be worth adding in a half wall to create a shower ledge instead.
Personally I prefer the ledge over the niche. I find the finish cleaner and it also makes the shower box feel taller.
Tiles
Play with the boundaries of perception by using the same tile on the floor and on one of the walls. This offers a more visually seamless finish in the smaller space, adding to sense of spaciousness.
Oversized Mirrors
This is a no-brainer. We all know the reflective quality of mirrors makes a space look larger and brighter, so an oversized mirror will not only make a statement, but help with sharing the natural light around your small bathroom space.
Wall Mounted Vanity
Showing more floor space under the vanity adds to the illusion of spaciousness, so if your bathroom if feeling particularly petite (and storage isn't a major issue), then we suggest a wall hung option.
Freestanding Baths
It is often a misconception that small bathrooms cannot feature freestanding baths, however if you can find one that fits perfectly between two walls, an oval bath cuts corners to boost the impression of space.
Wall Mounted Taps
These mixer taps work well in compact bathroom designs as the pipework can be hidden within the wall eliminating the need for a basin pedestal and enabling you to use that extra space for storage. Having the mixers wall mounted also frees up valuable counter space!