Having spent about 13 years living in teeny tiny apartments in built up cities (which is probably where I fine tuned my Less is More mantra), small space living doesn't scare me. Over the years I've played with all forms of layouts – small living spaces, large bedrooms, no wardrobes, wardrobes in hallways, wardrobes under stairs, open plan kitchen, galley kitchens – you name it, I've probably lived it.
Along the way you can be sure I've picked up a few tried and tested tips for living in small spaces. These are some of my favourites.
PLAY WITH PROPORTIONS
This is very important. While you might think an oversized sofa will crowd your living space, the reality is that a large sofa that fills a space properly is the best option. You'll get more people sitting on it and it will feel so welcoming and cosy. It also won't leave you any 'leftover' unusable areas.
This applies to rugs too. Large rugs make a space feel larger than it is really is, while a small rug only highlights small areas.
MOUNT ONTO WALLS
Consider going leg-free with any storage furniture items and mount the units directly onto the walls. Floating pieces trick the eye into thinking less space is taken up because the floor area is free.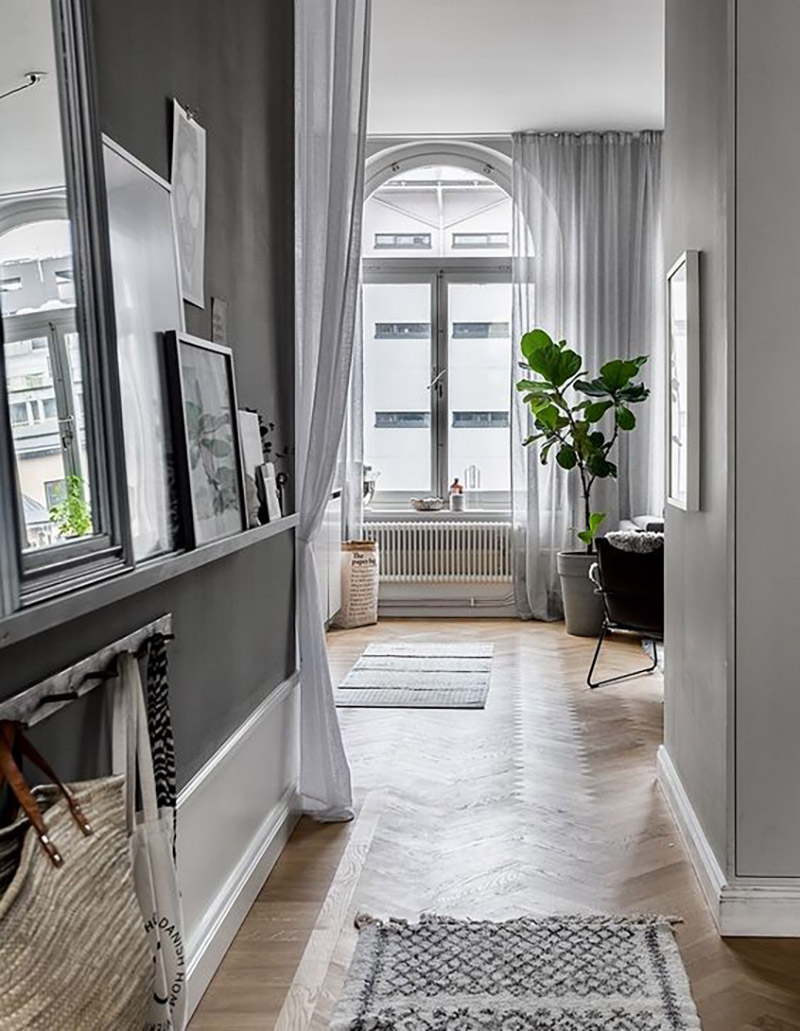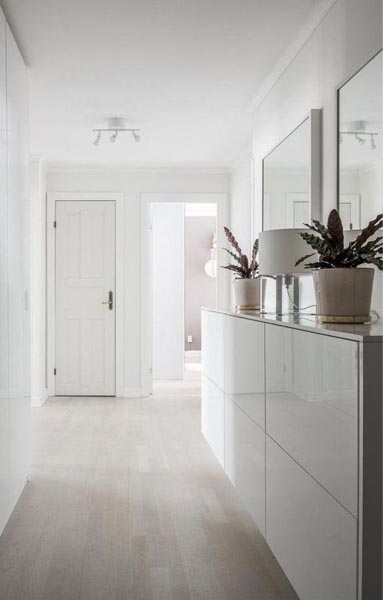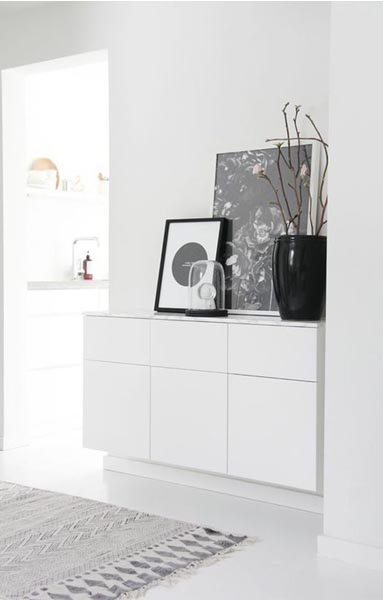 DOUBLE UP
Any furniture items that can do double duty and still look good, are essential in small living spaces. Think of ottomans or coffee tables with storage inside, sleeper sofas or nesting side tables.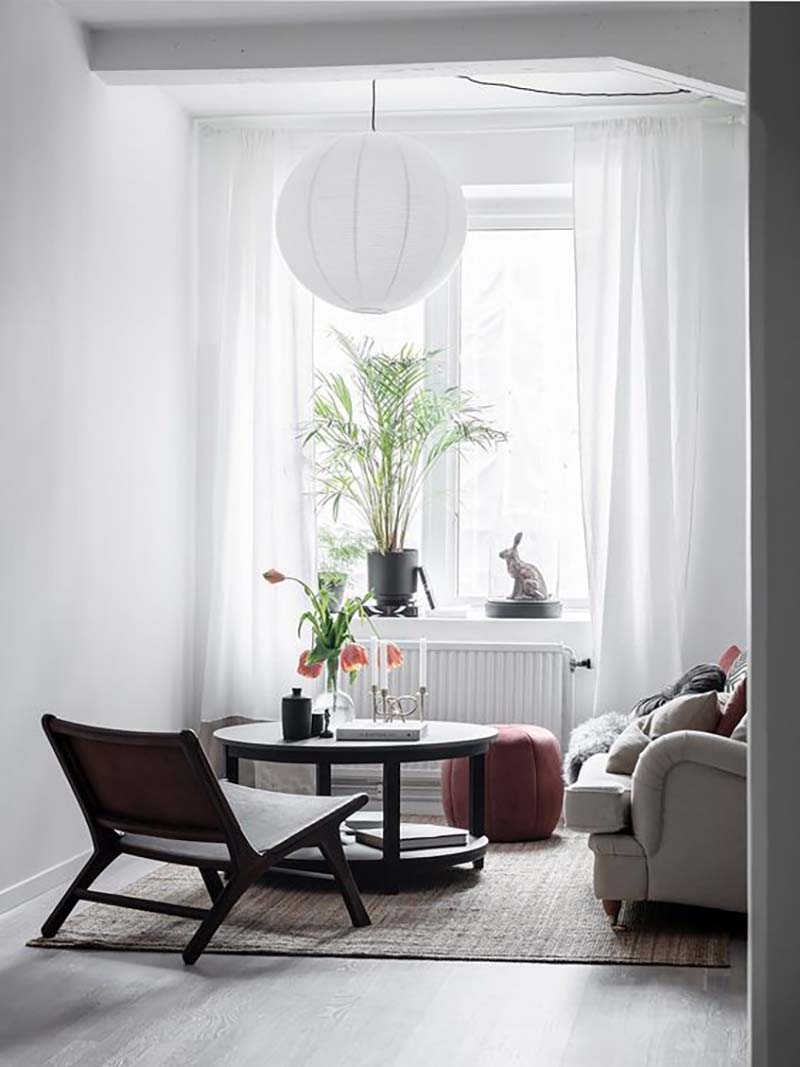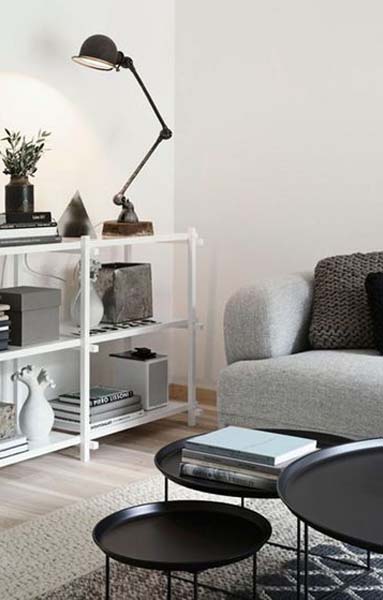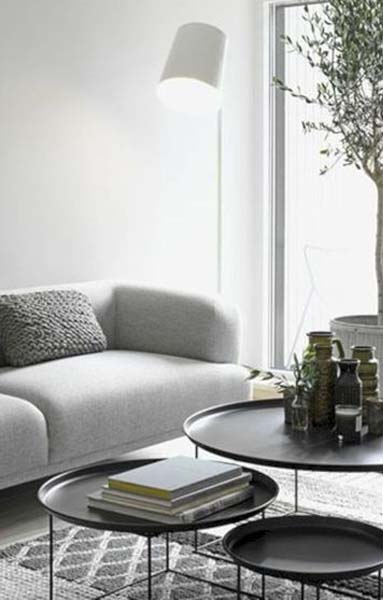 FLOOR TO CEILING DRAPERIES
If you're looking to add height to your space, the quickest way to that is with draperies. Strategically hang them from where the wall meets the ceiling, and then also let them slighting puddle on the ground.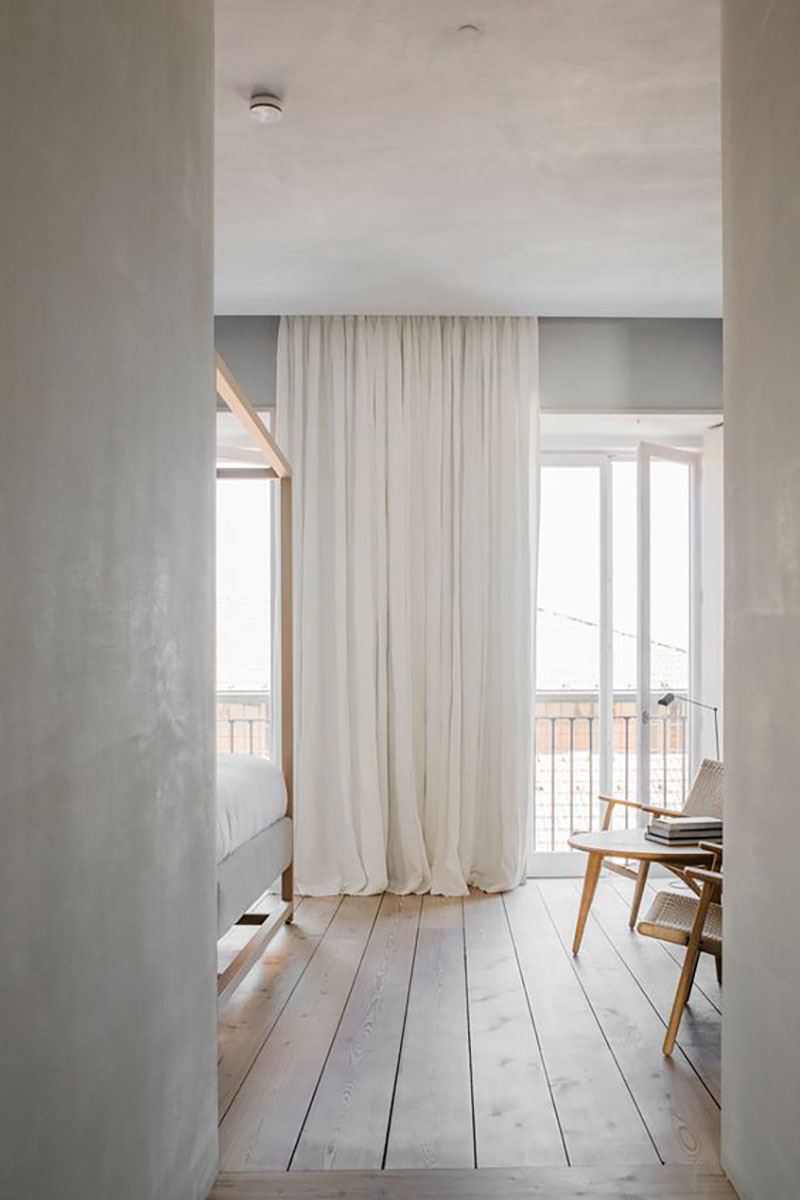 LIGHT AND LIGHTING
More light thrown around a small apartment definitely helps makes the space feel brighter and spacious. Mirrors are a key way to bounce light around a room and increase the perception of depth in a space.
Wall mounted wall lights are also a smart choice for added ambient lighting, without taking up valuable retail space on your floors or surfaces.