I've walked past this house several times a week over the last year and most times I rarely give it more than a passing glance. In the beginning I was intrigued by the A-frame shapes I could see from the street below. I also (incorrectly) wondered if due to the combination of concrete, glazing and metal framing used on the exterior, the interiors were cold and uninviting.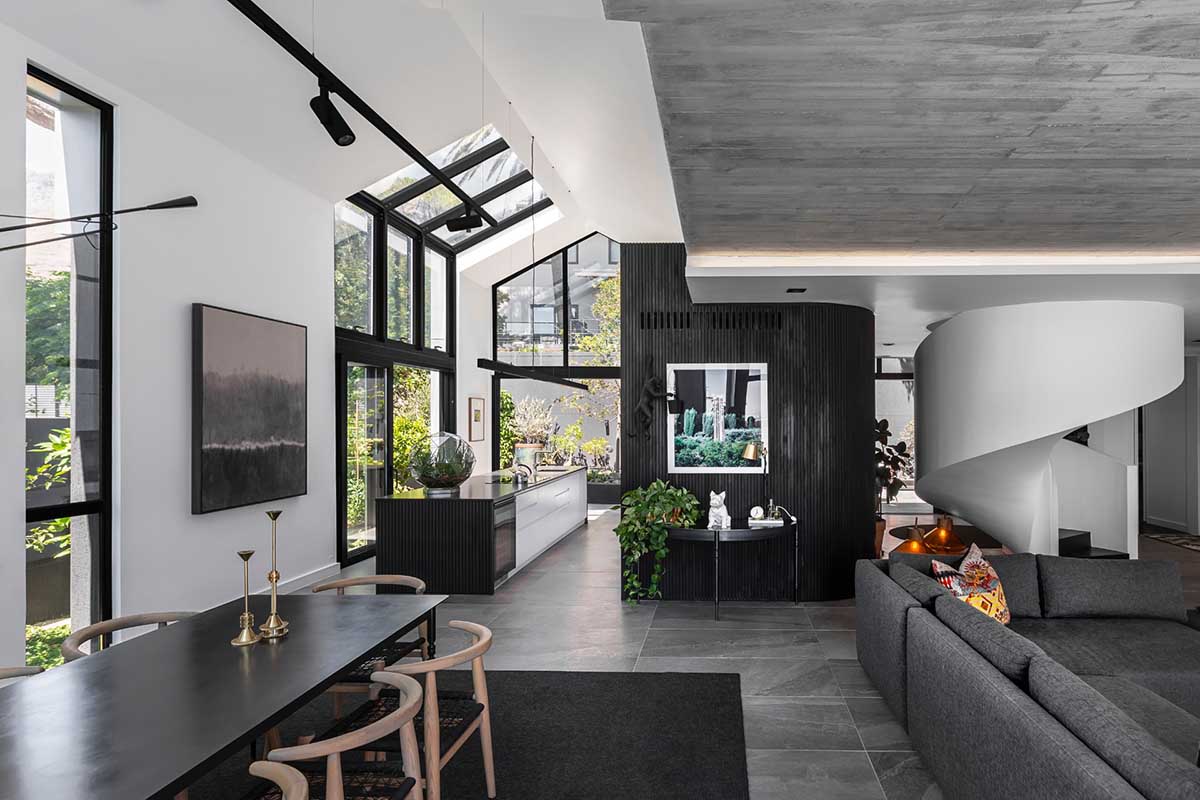 Having learnt that the architects behind the project are GSquared, a Cape Town based practise that prides itself on delivering projects that are imaginatively conceived and well-designed, I had a look on their website to learn a little more about this home.
What a showstopping space it turned out to be! While the brief for GSquared was to create a simple, traditionally inspired home in hardwearing materials and neutral colours – simple it is not.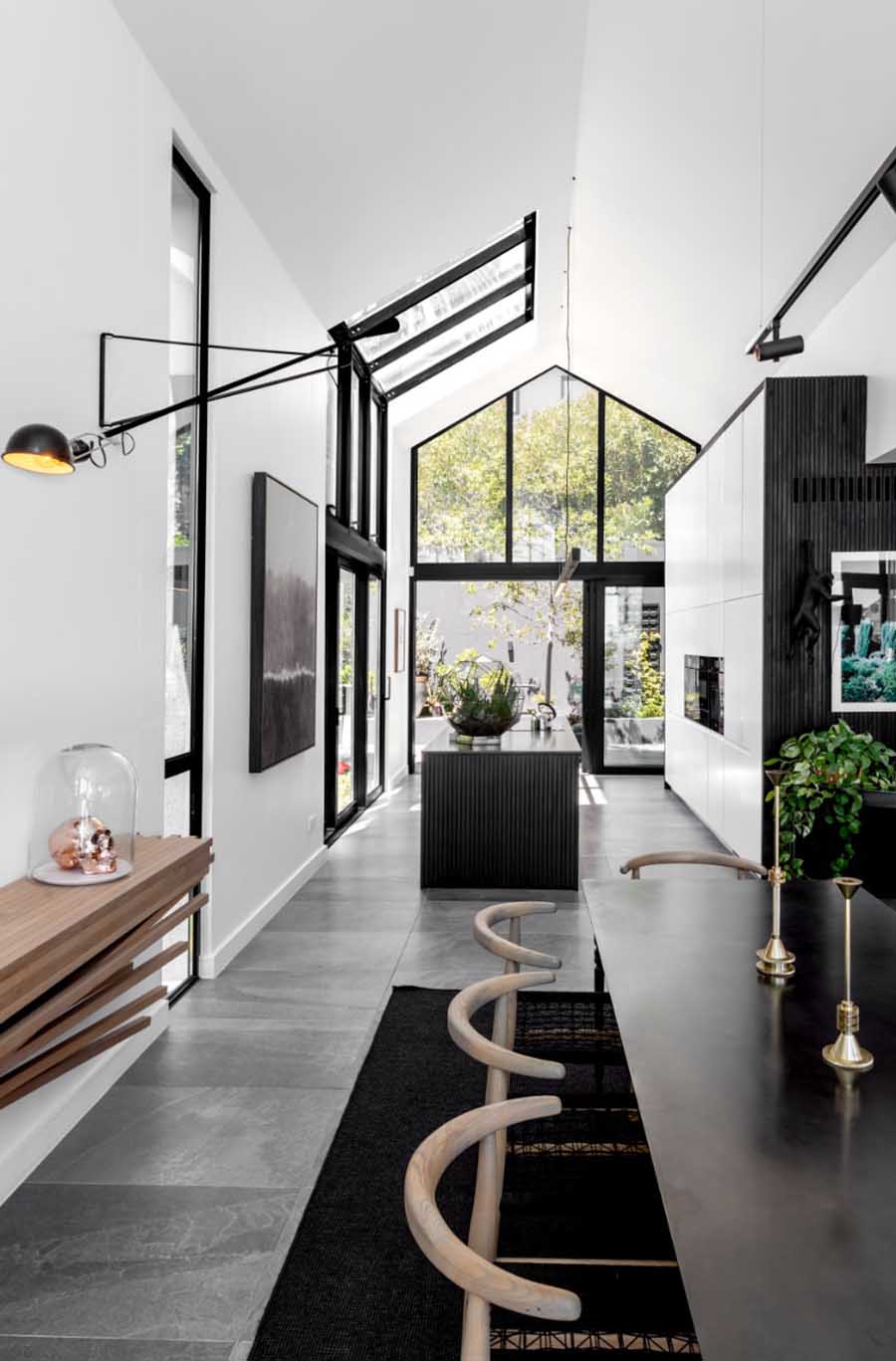 Laid out in an H-plan, the centralised living space opens to both a private wind and sun free courtyard or an open view outdoor space with a swimming pool. The interiors are contemporary and sophisticated, where materiality and form make the most impact. The staircase is what design dreams are made of!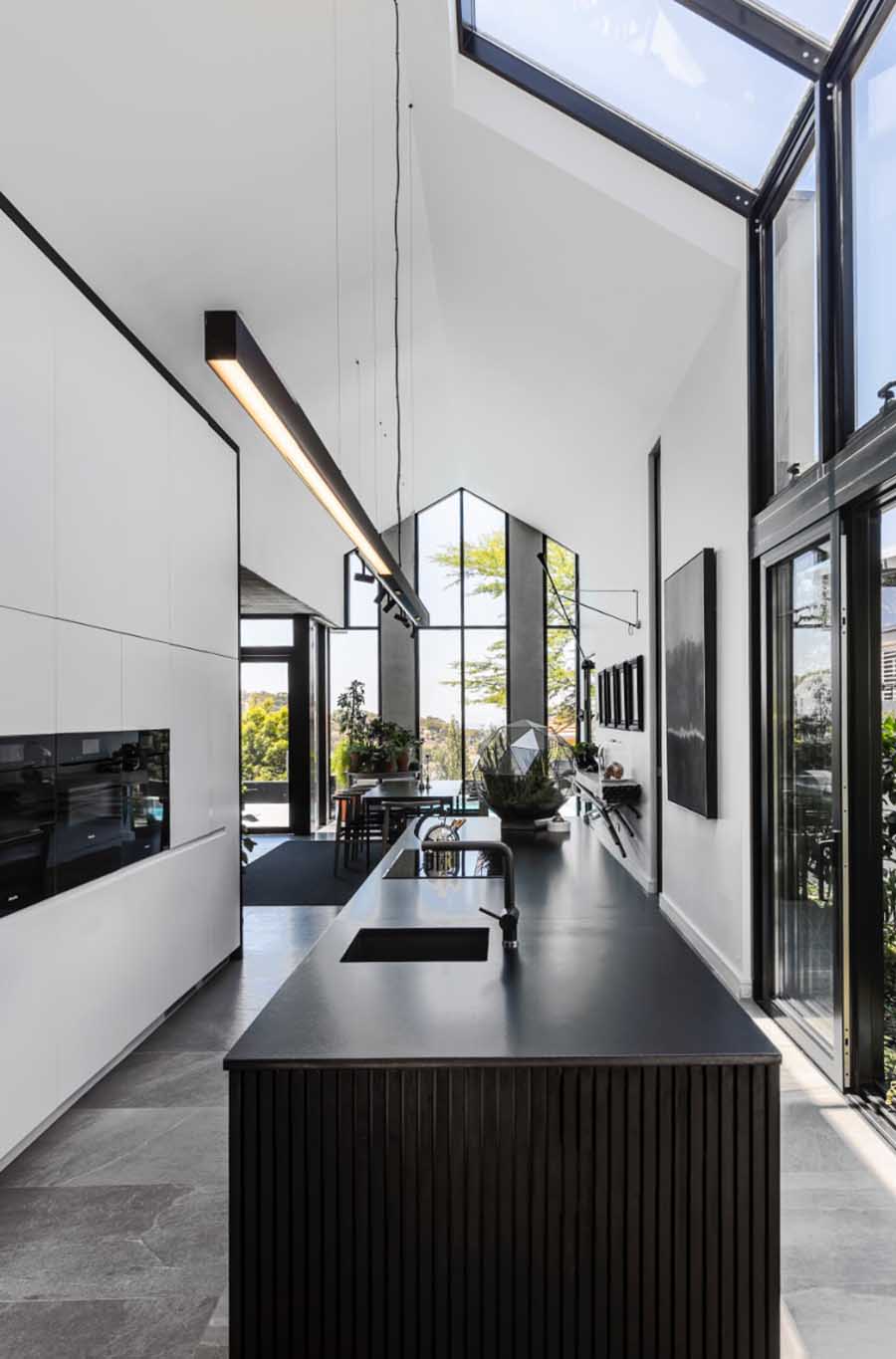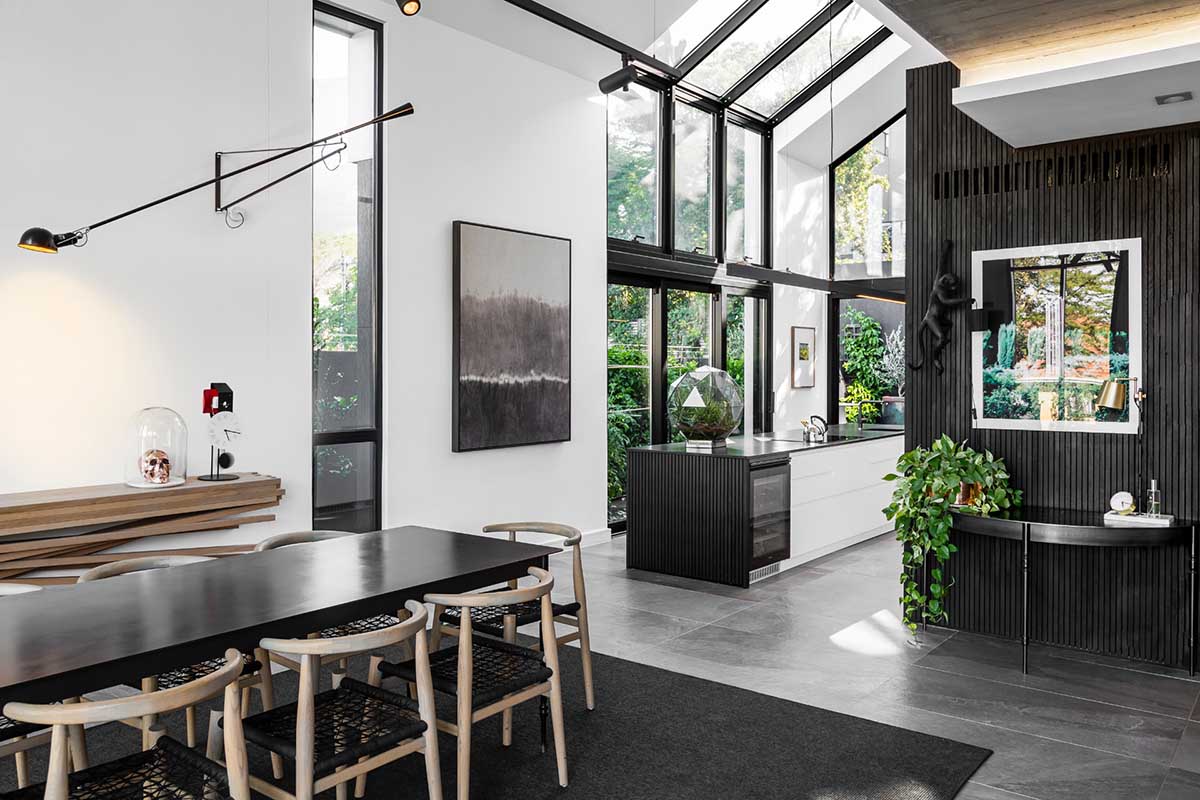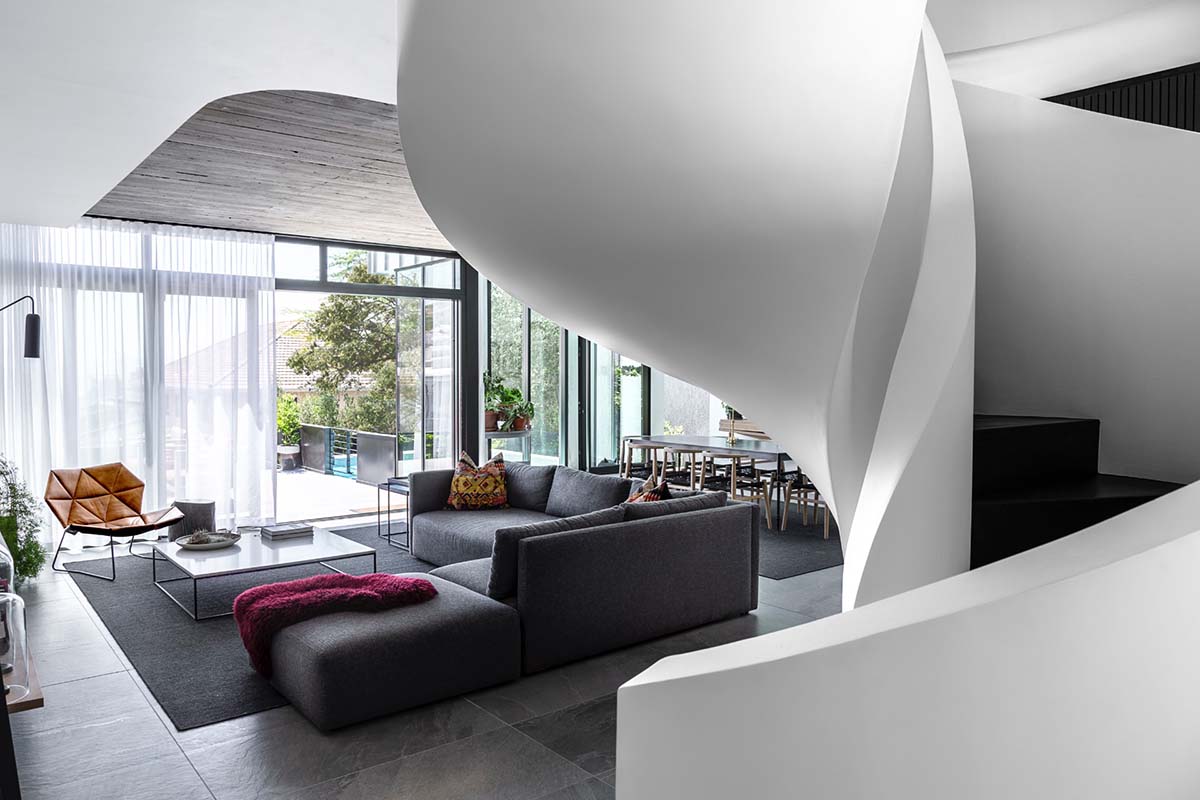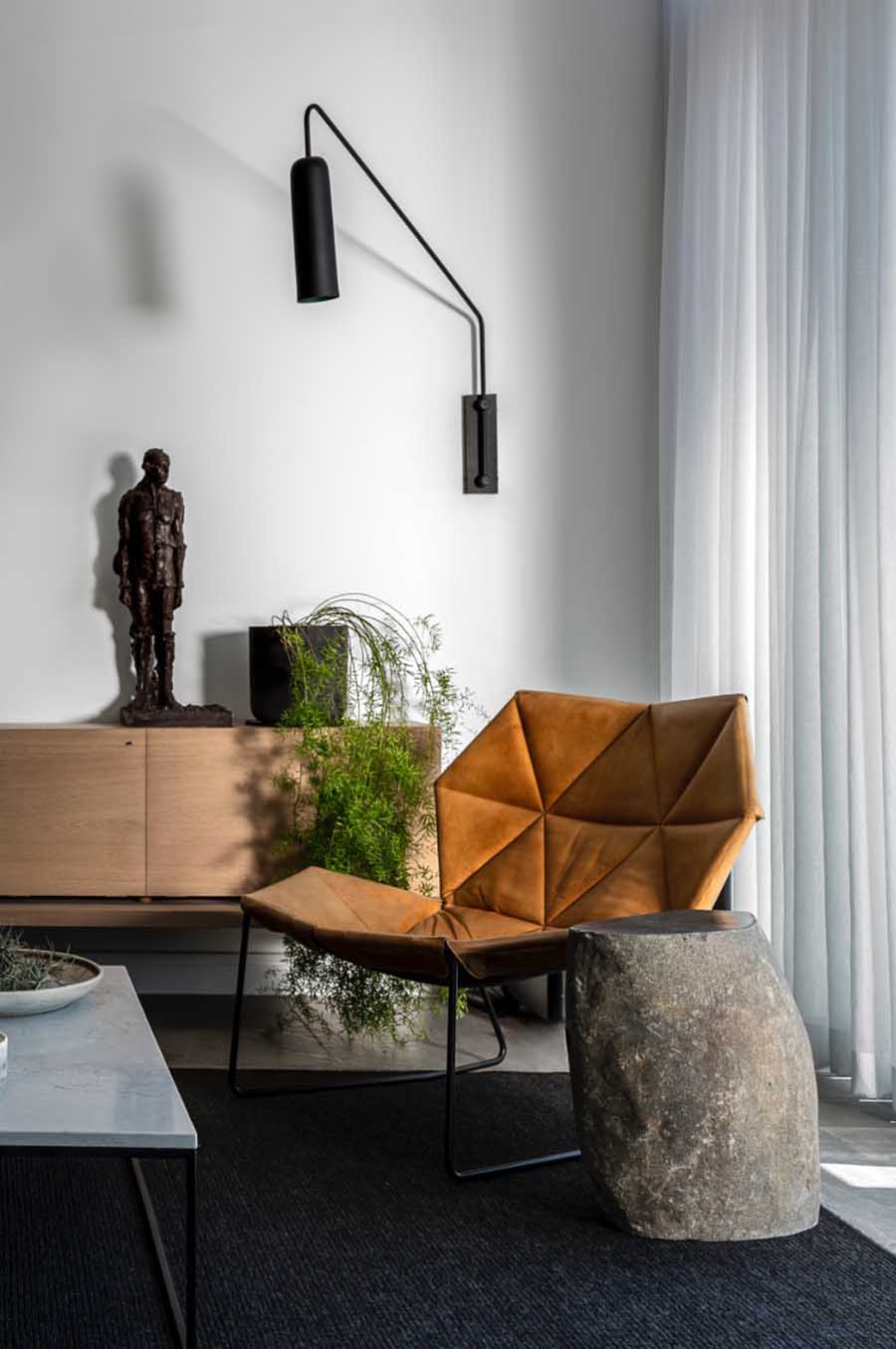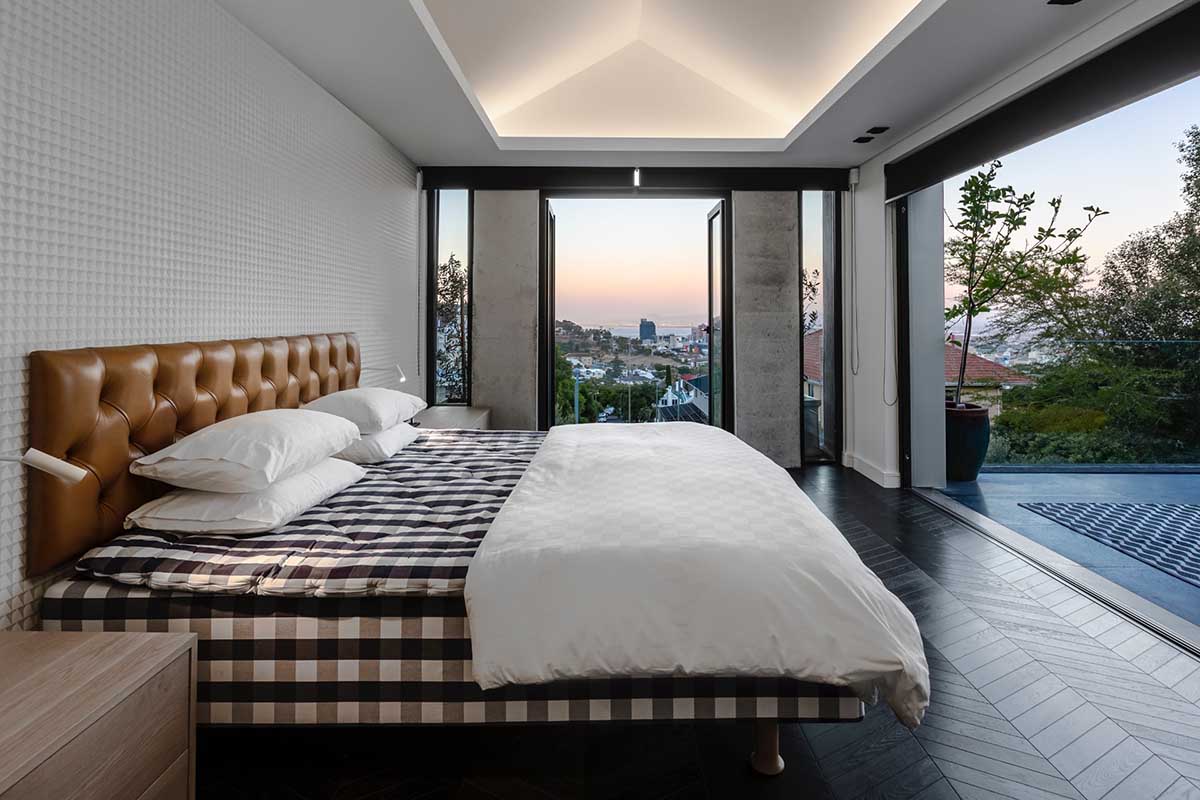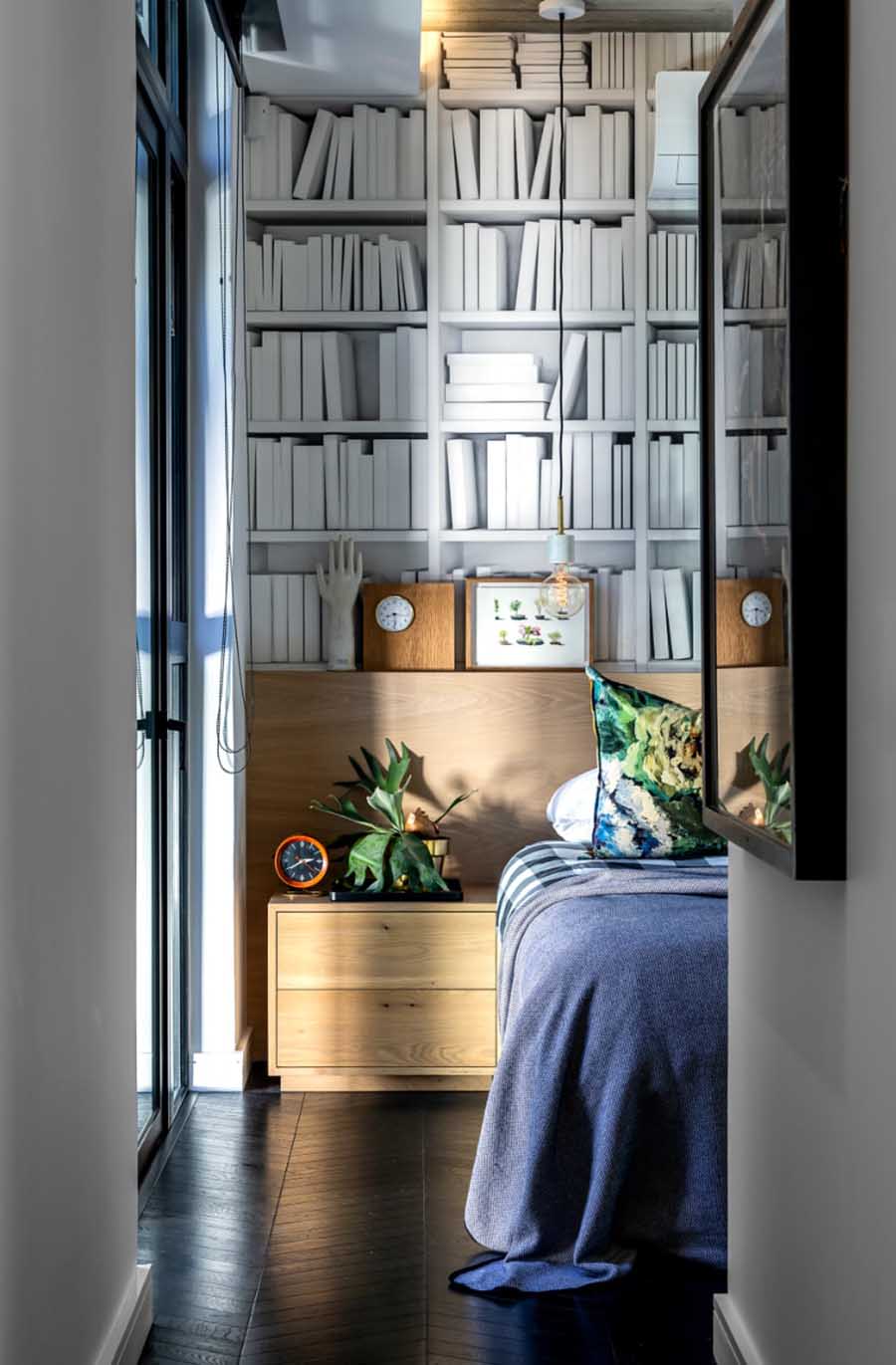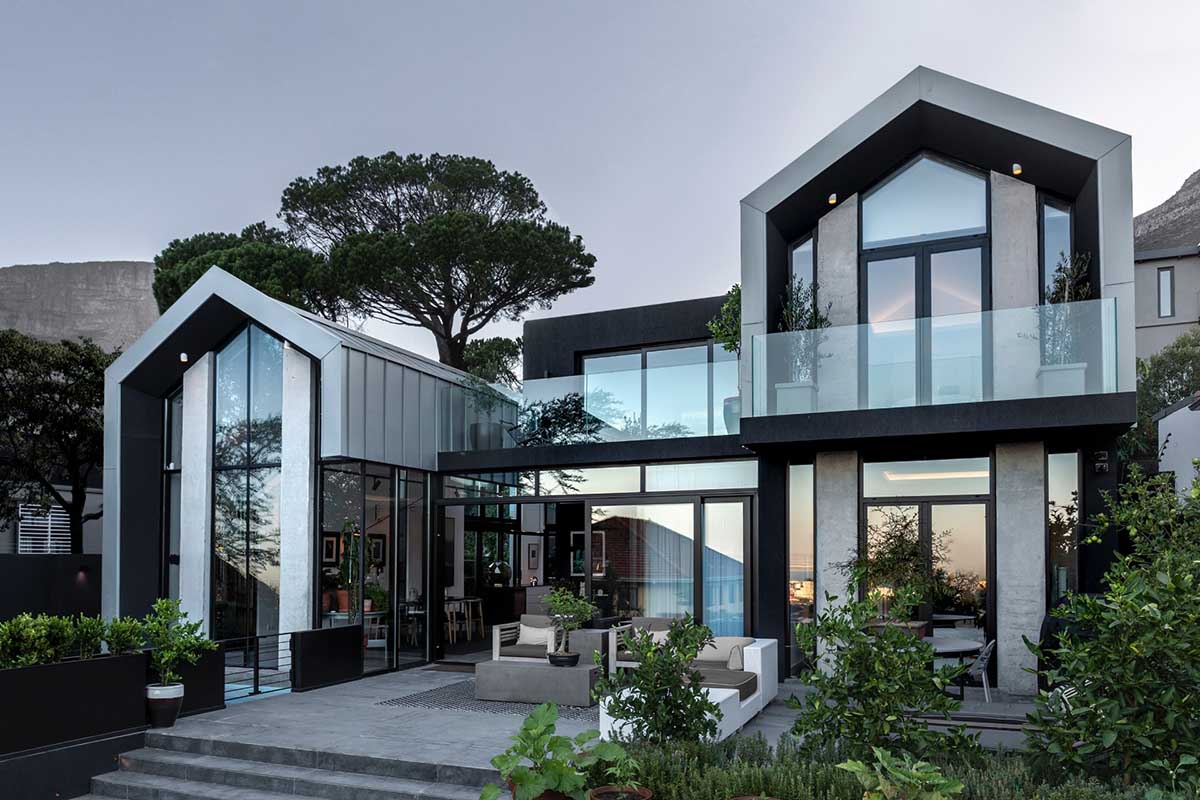 All Images + Project Details | GSquared