We've shown you the beautiful living space at our favourite two-bedroom cottage, and today we're showing you the dining area in the same open plan living space.
With the living and dining area being in the same room, our client naturally wanted the two spaces to compliment each other and reflect the modern and comfortable feeling we were looking to create in her home.
BEFORE
This is the dining area as it was previously. The space had a more French country feeling to it with the turned legs on the white dining table and classic chairs, as well as the lighting fixture. It also felt a little bland and lost with nothing on the walls.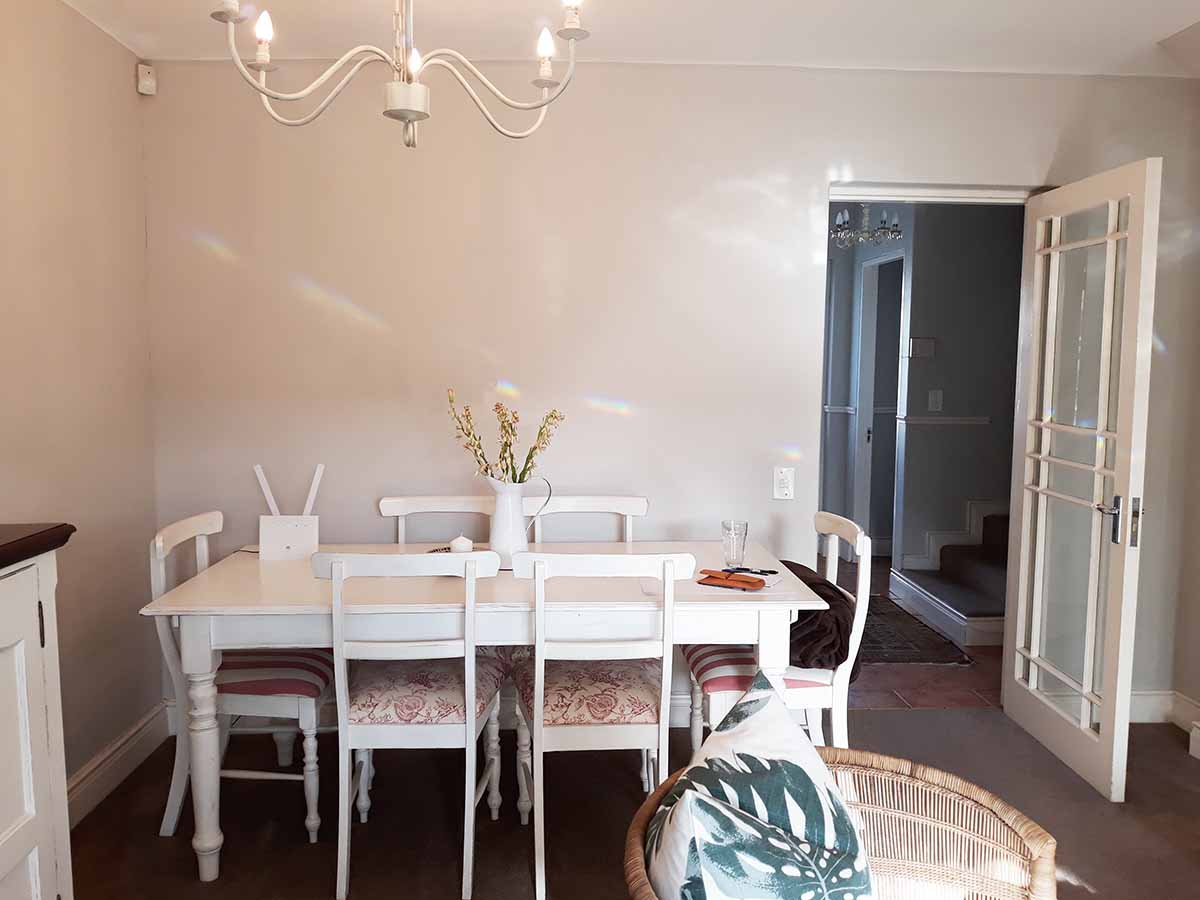 OUR INSPIRATION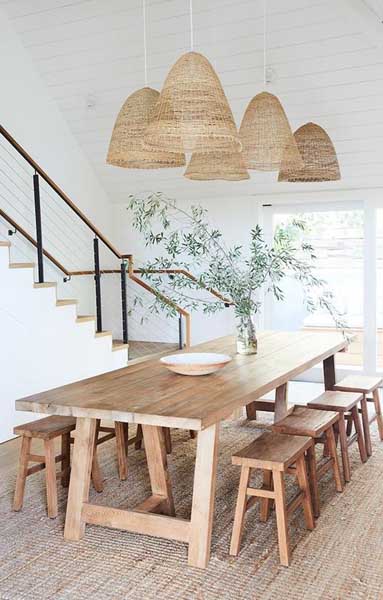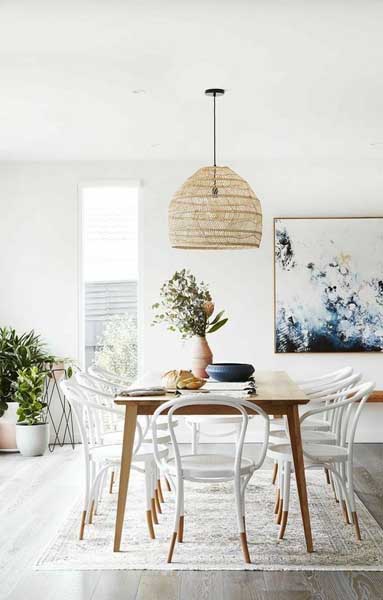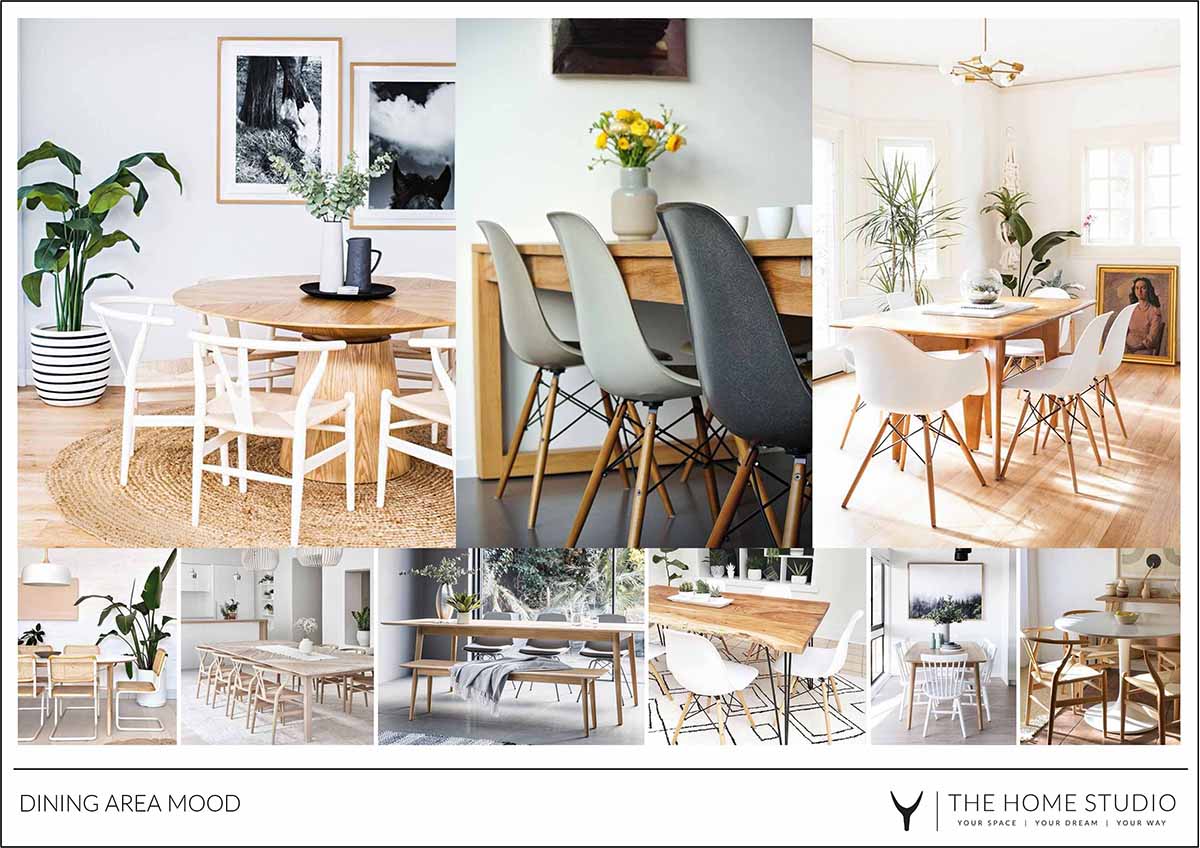 With the new flooring in place (a luxury vinyl plank from airloom) we opted to bring in natural materials, with a light oak dining table. When it came to chairs, we toyed with either white, wood or lovely dark velvet option.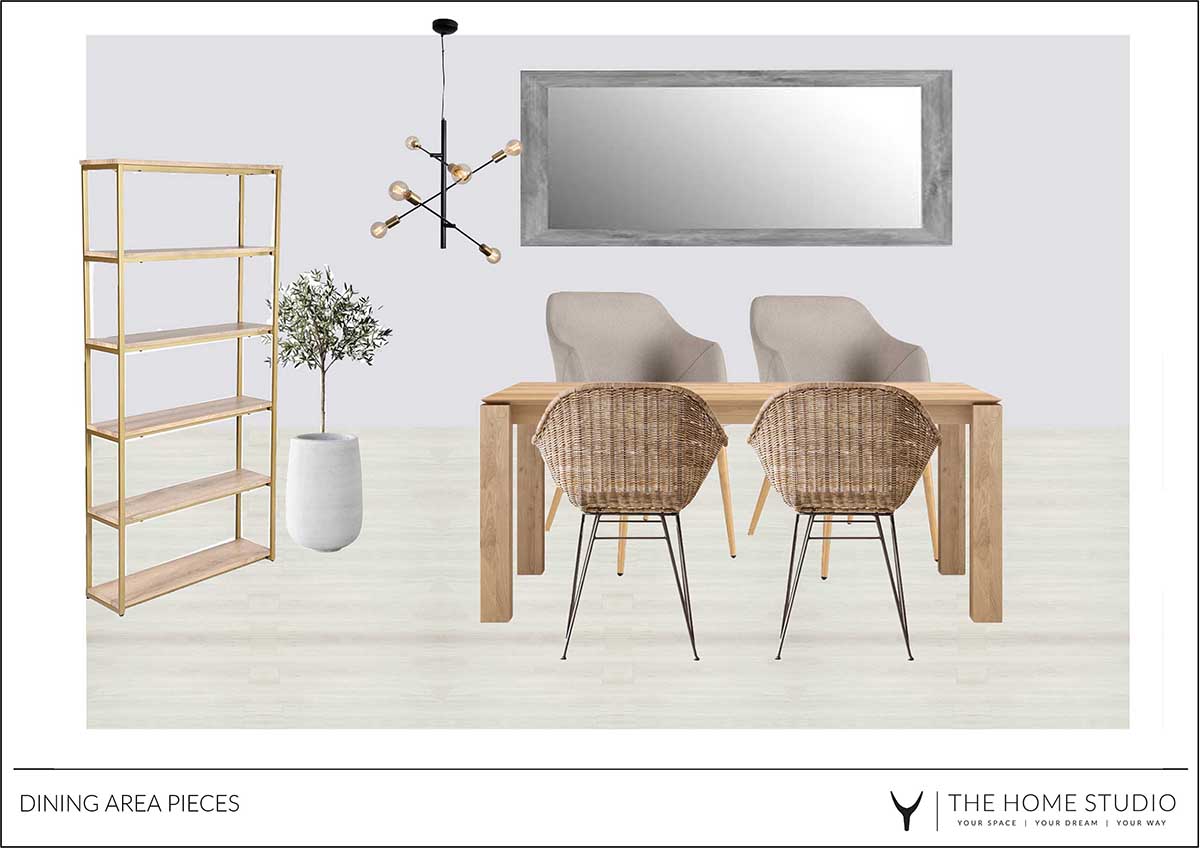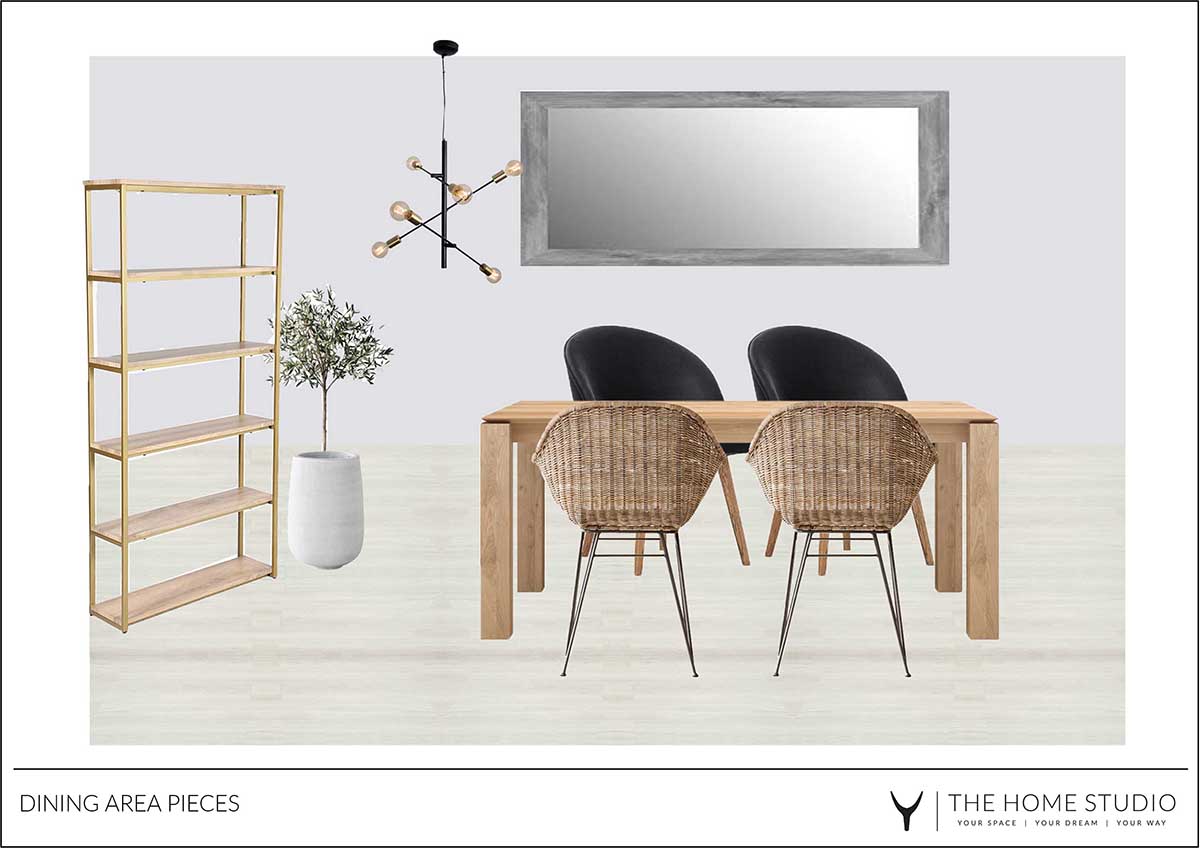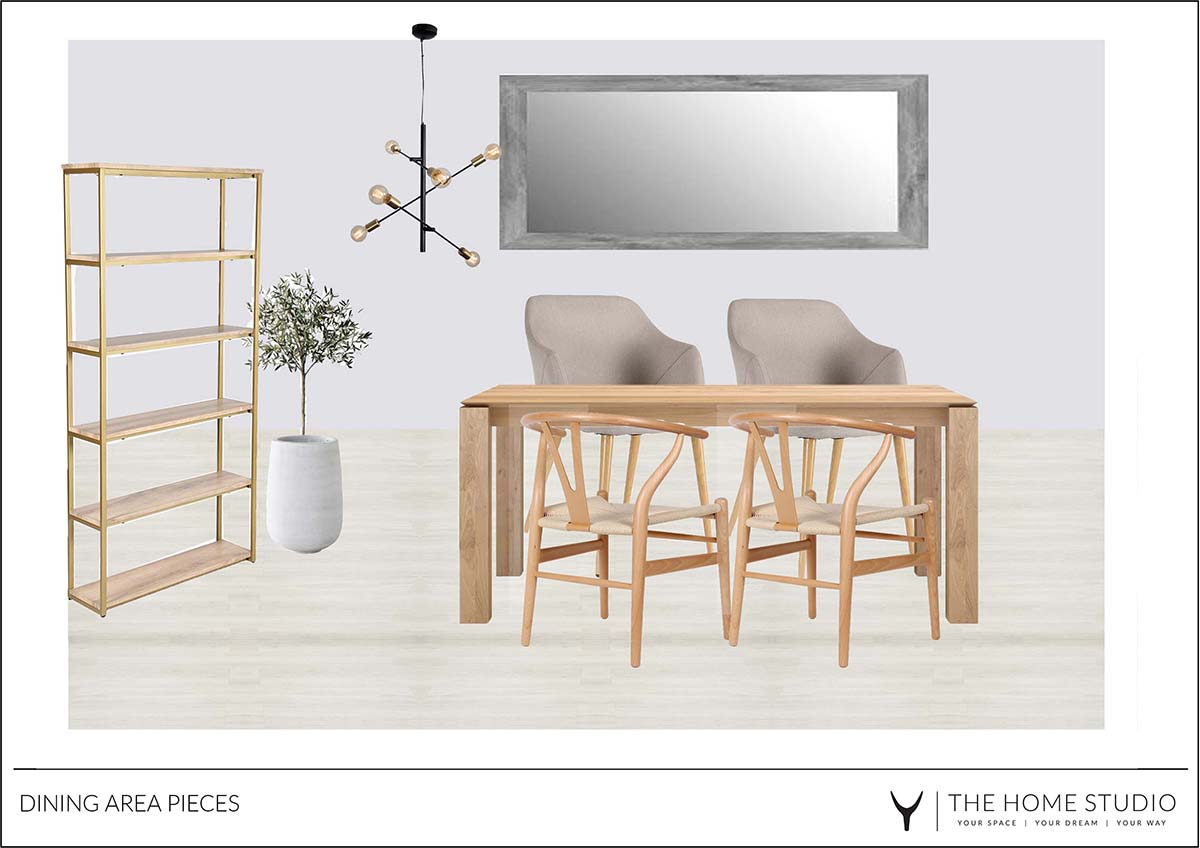 In the end we opted for white chairs, just to lighten the overall feeling in the space. A mirror from another part of the room was re-purposed and painted to match the walls. As the light was actually off centre to the dining table, we choose a modern a-symmetrical piece that wouldn't look out of place on the side of the table. Our client had also bought an open shelving unit that we styled with plants and objects d'art.
THE DINING ROOM REVEAL