Maybe she's born with it, maybe it's quarantine!
It took some time, but project Apartment D finally managed to get more than just a cosmetic makeover. While lockdown certainly played a large part in delaying this project, the ongoing saga of small and broken lifts gave our contractors and furniture suppliers a few headaches along the way.
We can finally reflect on all the hard work that went into turning this outdated, one-bedroom apartment into a soothing and restful sanctuary.
With sweeping views of Table Mountain and Lions Head, our favourite part of the kitchen quickly became the built-in dining banquette. Can you just imagine sitting there in the morning, enjoying a leisurely holiday breakfast and taking in the scenery?
While our clients were keen on including a kitchen bar in the design, we felt that would close the space off. The banquette offers the same engaging seating area, encouraging socialising and hanging out within the kitchen, but suits the layout so much better.
Another trick was to use only a small variety of materials, a technique which makes small spaces feel unified and calm. Also a smart strategy for any project on a tight budget!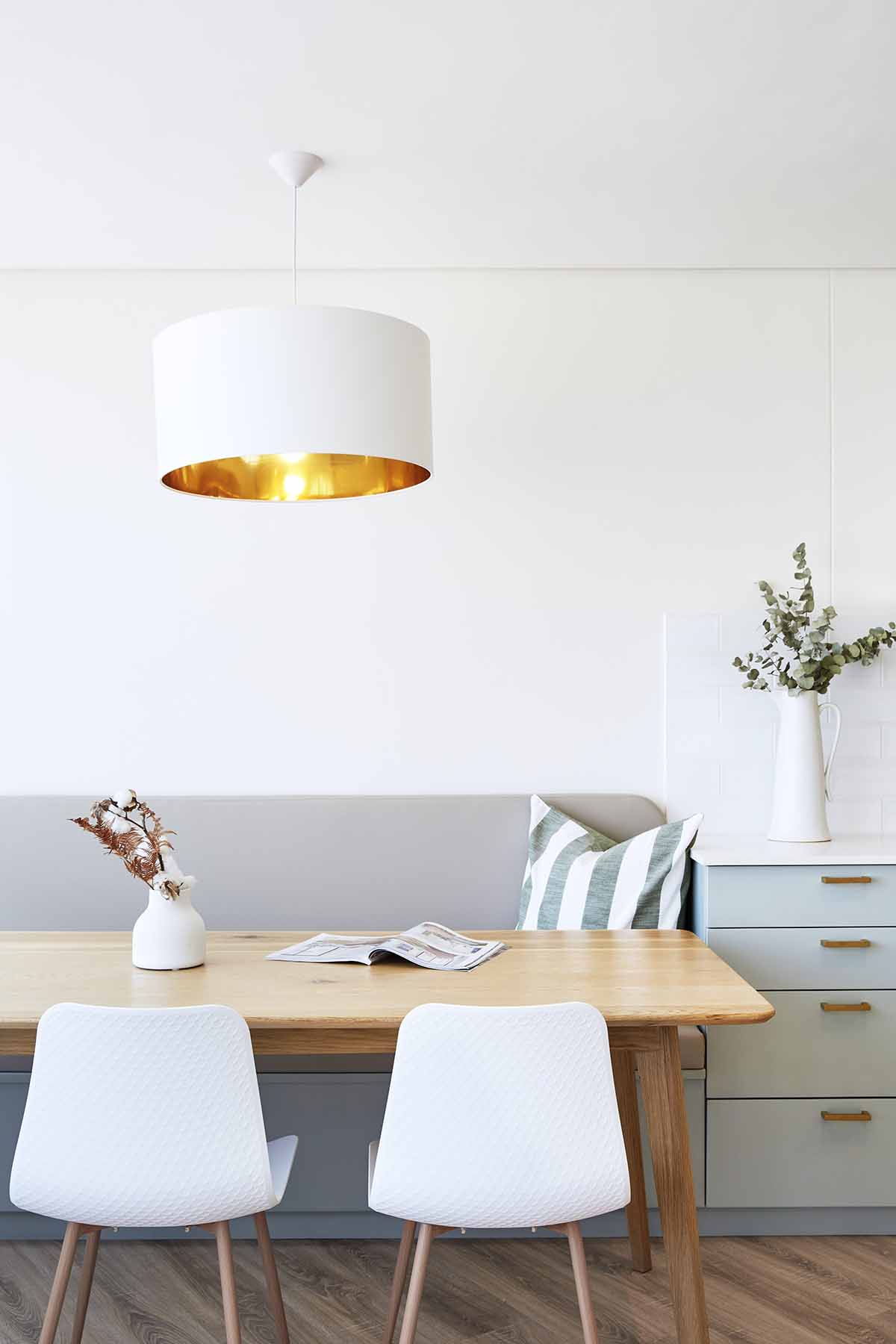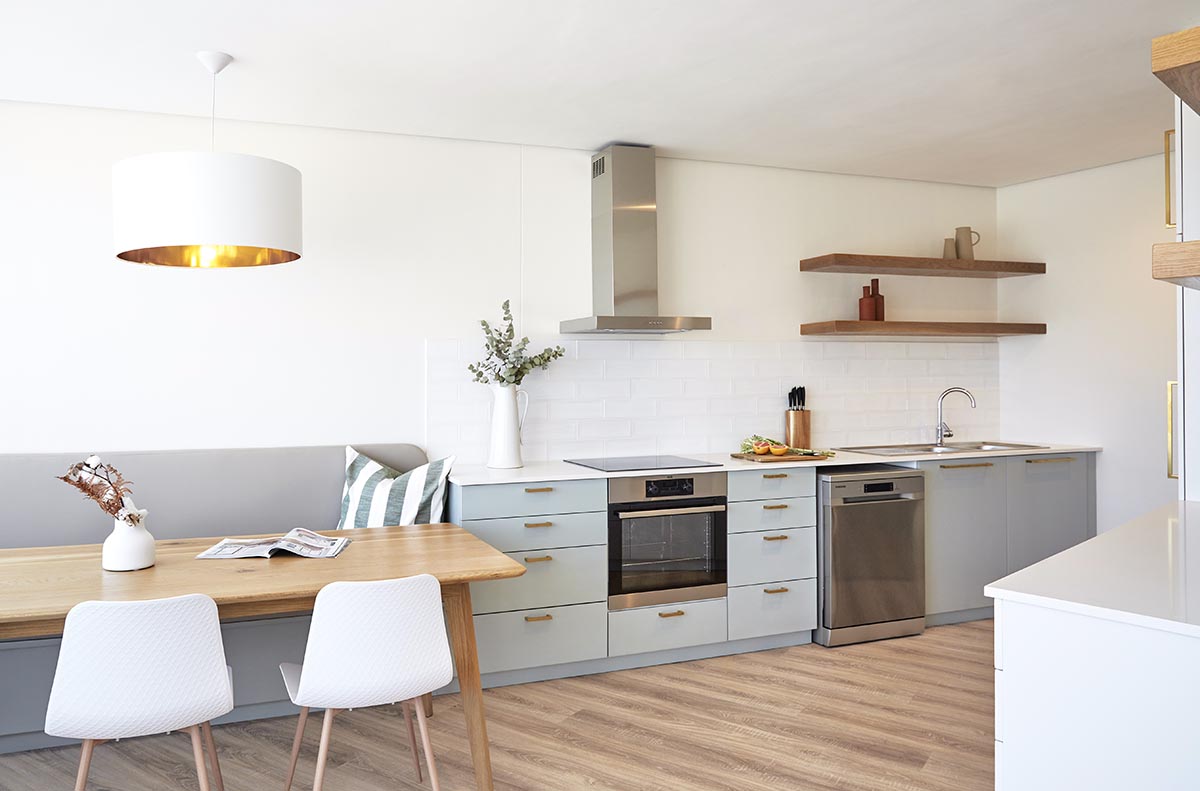 Given the beautiful views across the city bowl filling the the apartment, our client was after a very light and airy space. Modern and minimal were the words used. Not a lot of colour, although a love of the colour green was noted.
To create that 'home away from home' we suggested softening the approach with a palette of sage green, grey and white and use wood (or wood look) flooring. Gold accents are to be introduced for a bit of a modern touch, and some extra colour added through lovely rust and earthy tones.
To see more of what went into this project, you can read about the kitchen and dining design concept in this post. You can also see the bathroom and bedroom makeover on your blog too.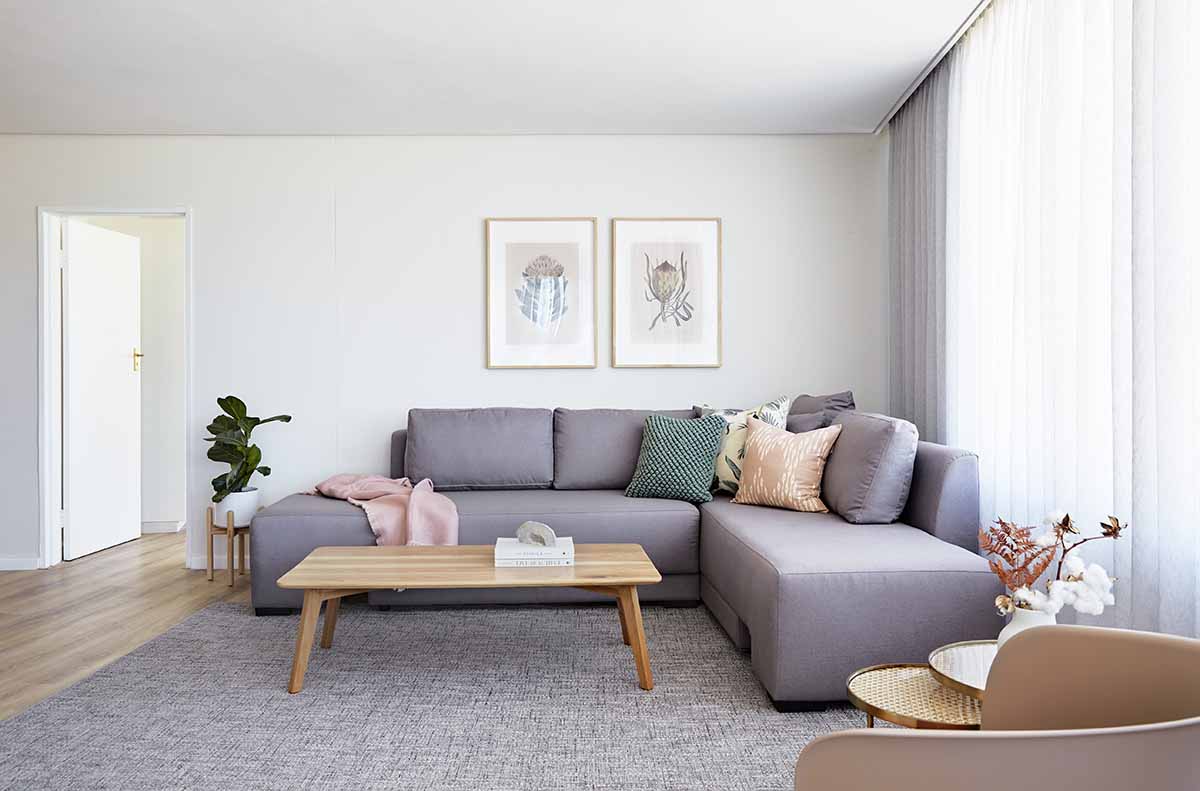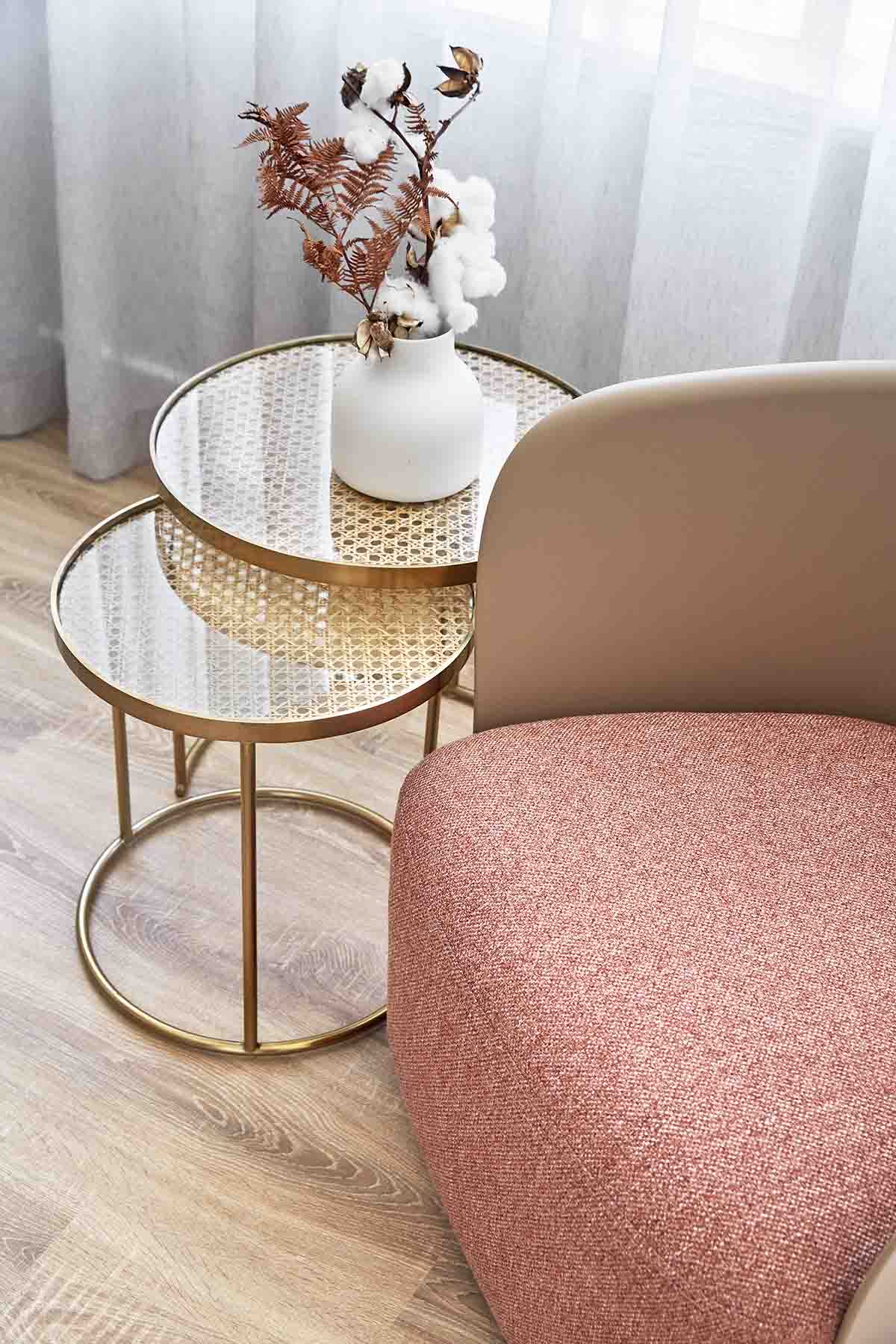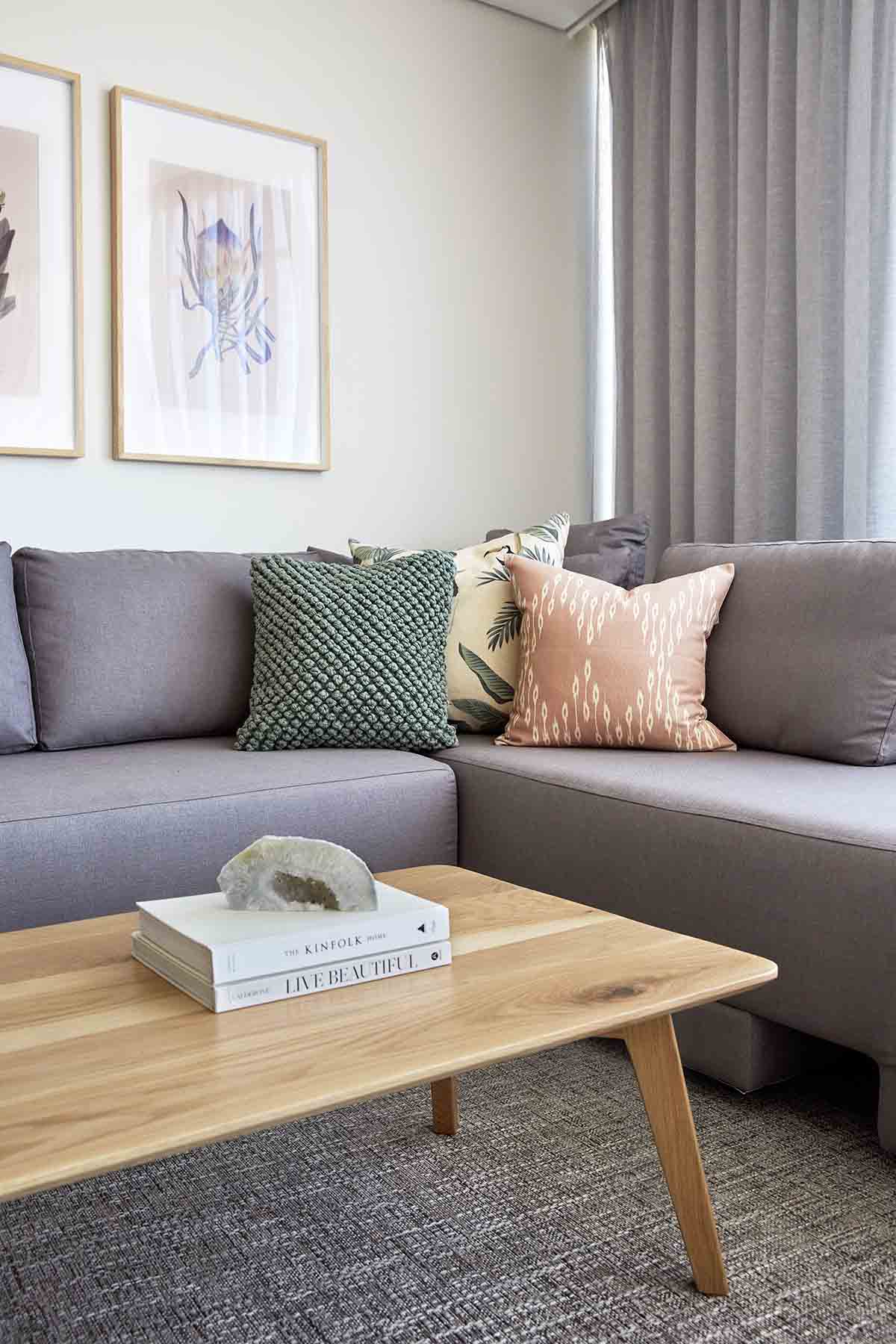 And in case you missed then, a few pics showing the beautiful main bedroom and cute bathroom spaces.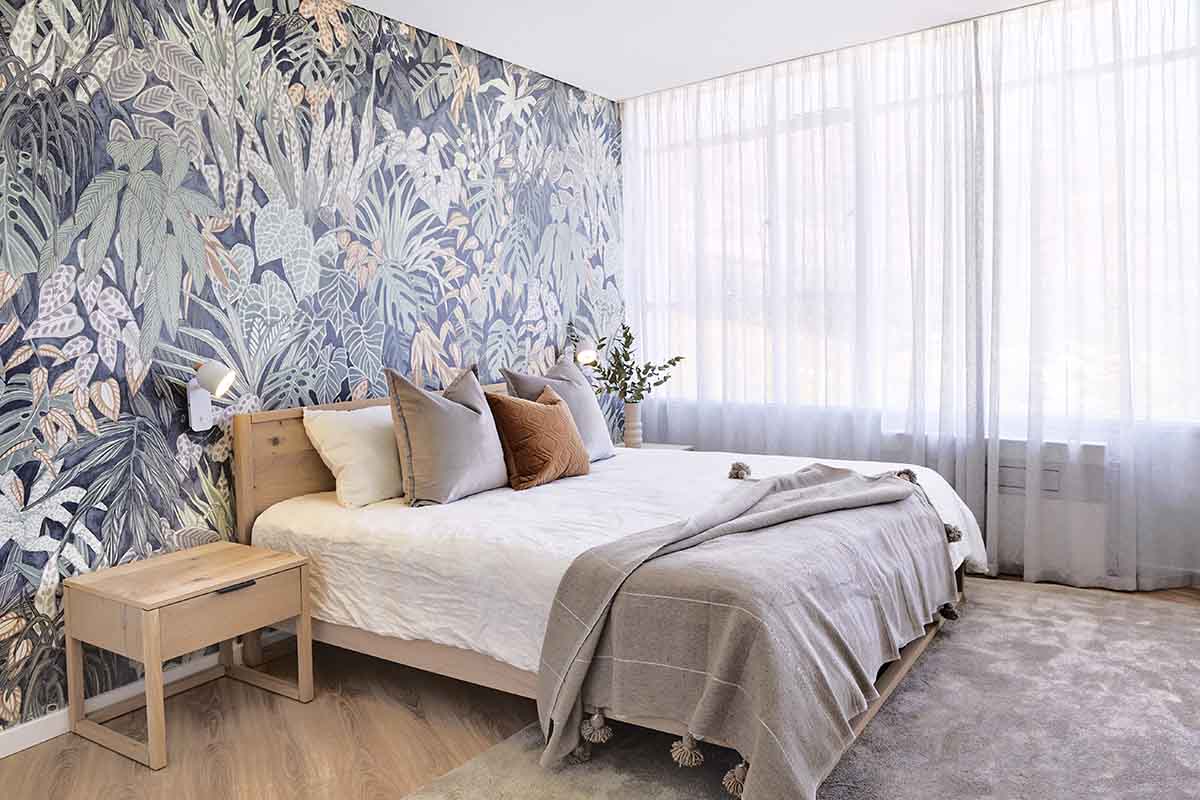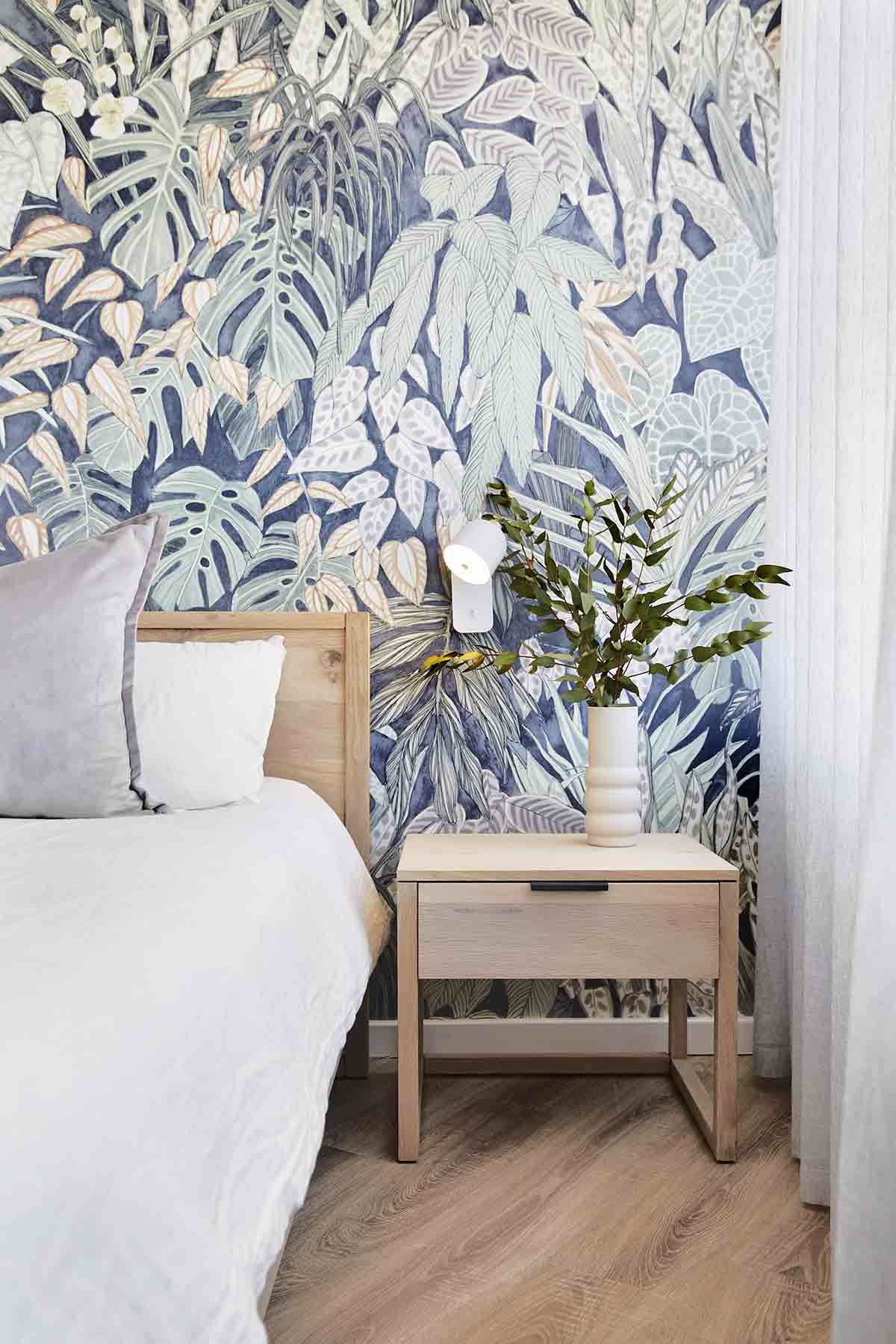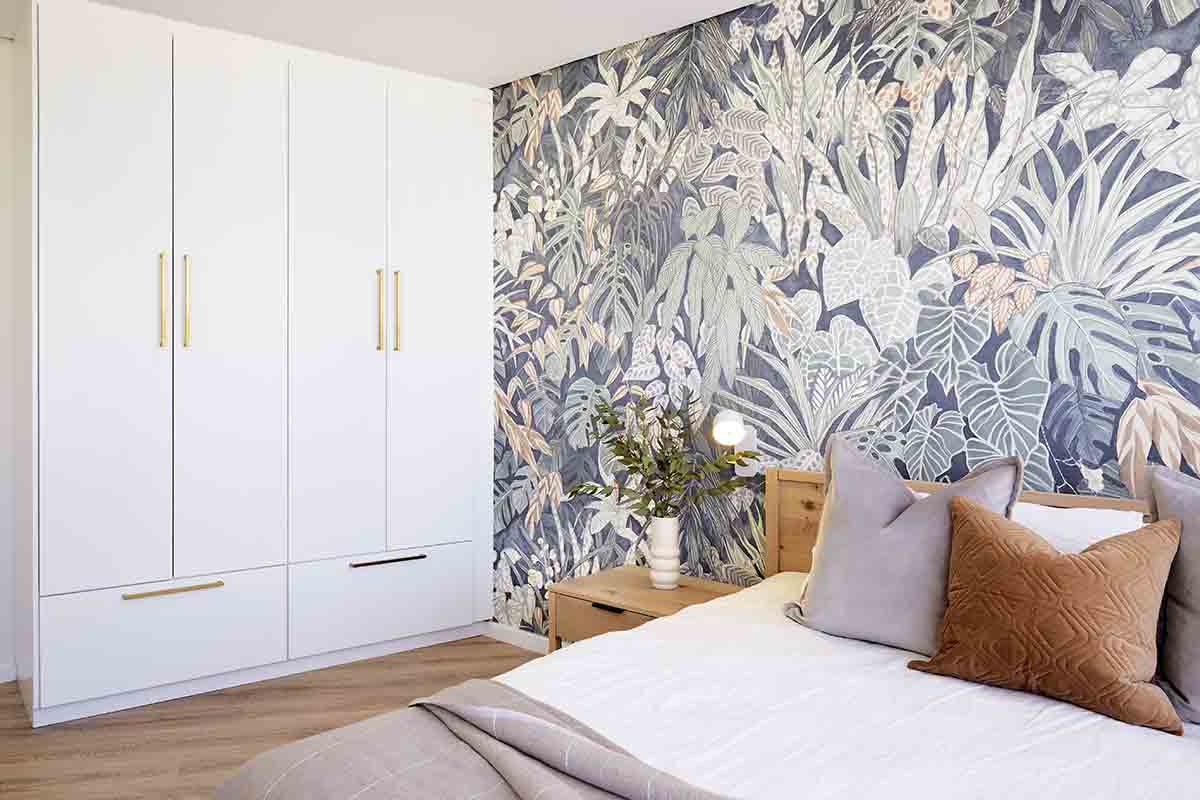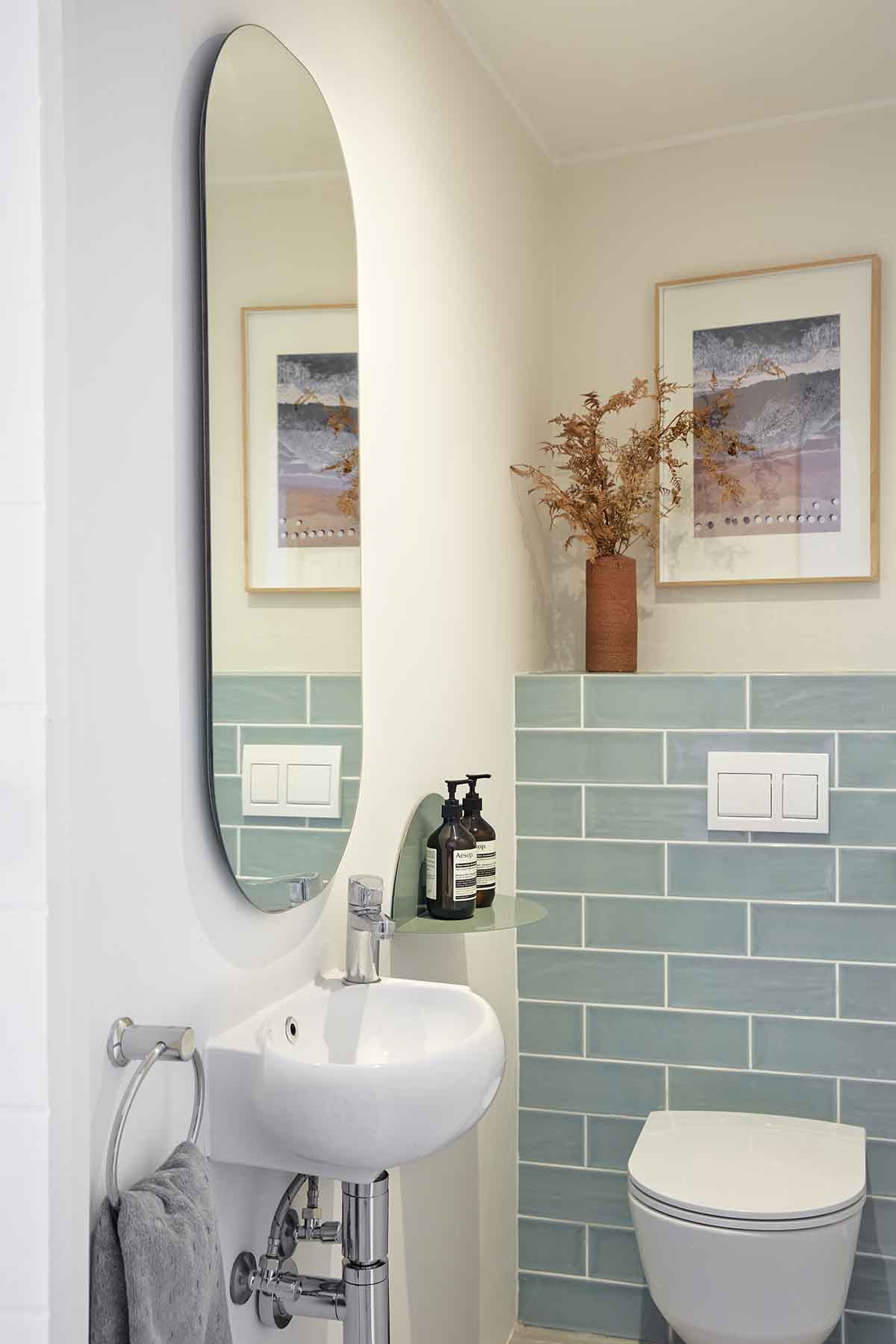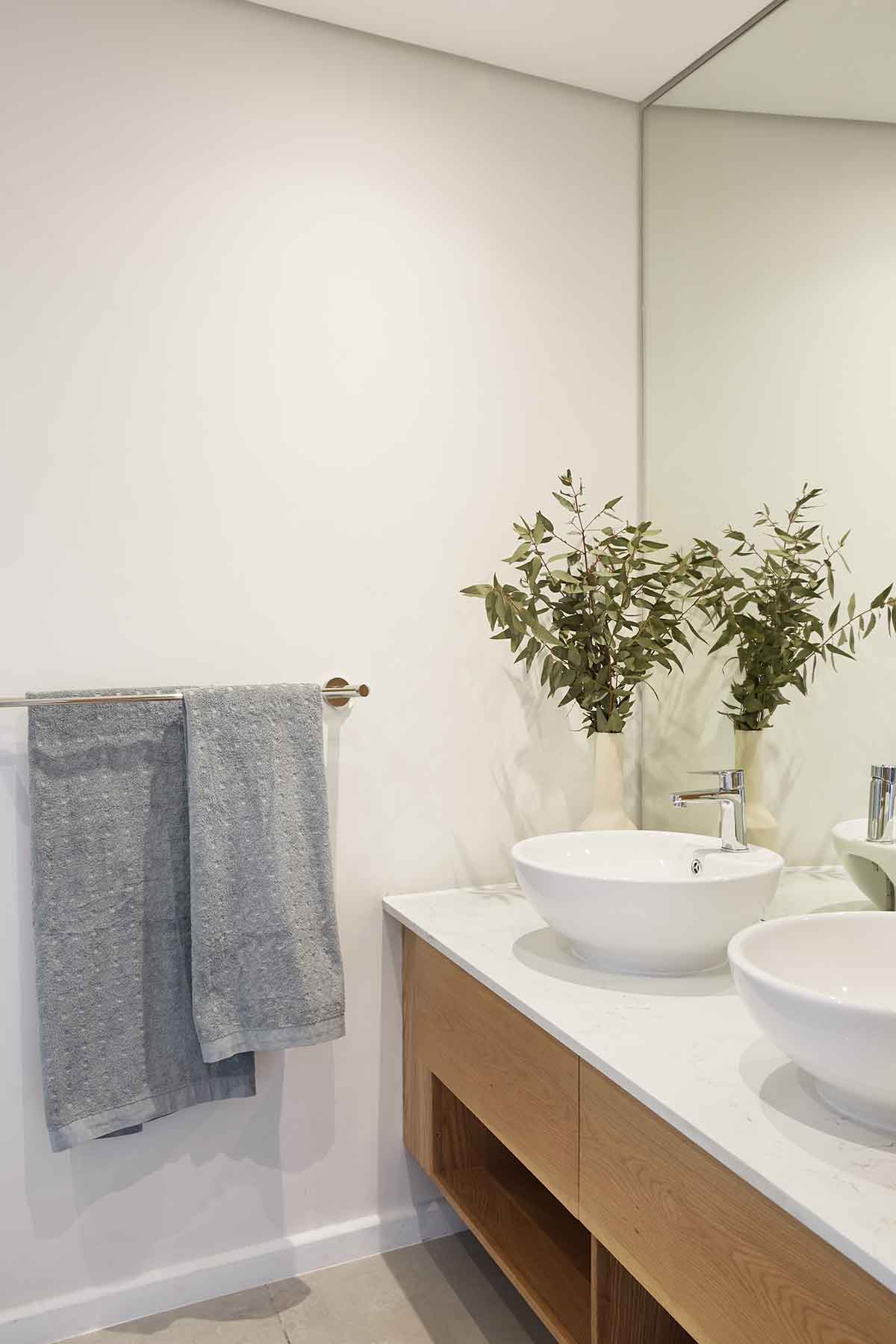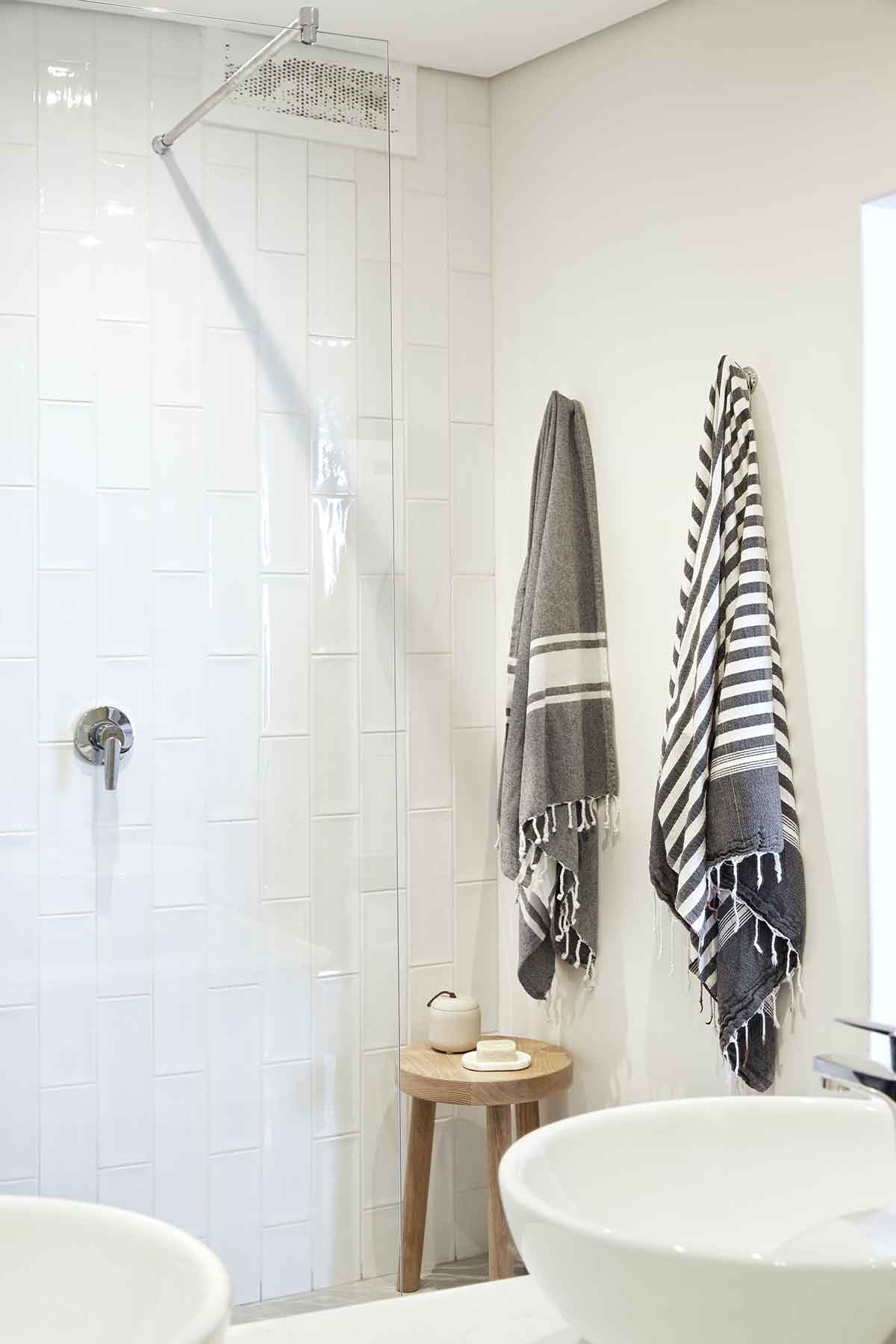 SHOP THE LOOK