Welcome back to House M, which is just a few (very busy) short weeks away from completion. The Professor and Mrs M simply cannot wait to move into their forever after home.
A large part of their joy stems from the gorgeous news offices that they will each be getting on move date. We talked about the Professors office – with the gorgeous wood panelling – in this post. Today we're looking at Mrs M's office space.
Mrs M's space is working double duty as it has both her personal office and her wardrobe within the room. So storage, more storage and more storage were the key attributes for this small space.
Let's have a look at where we started.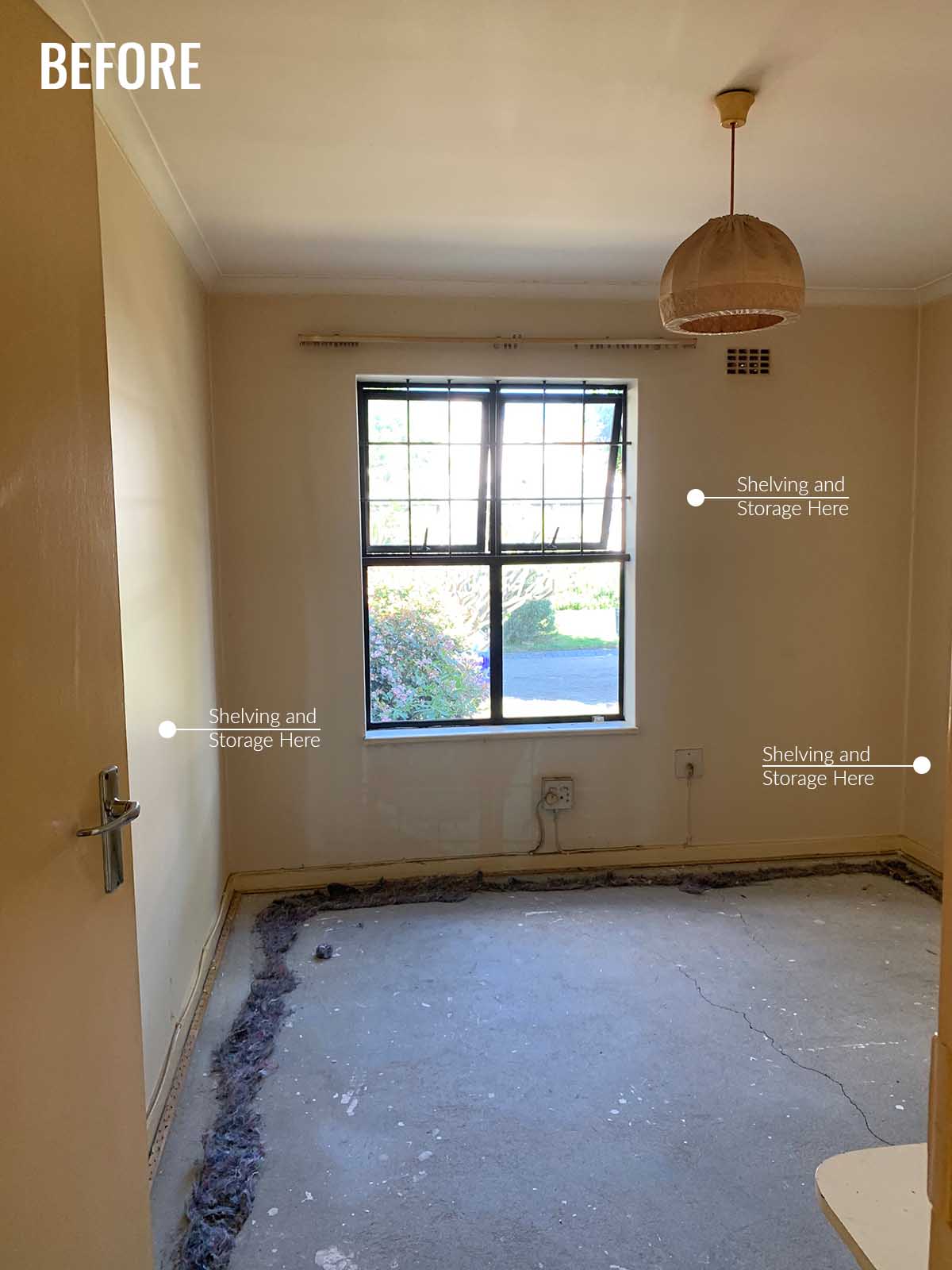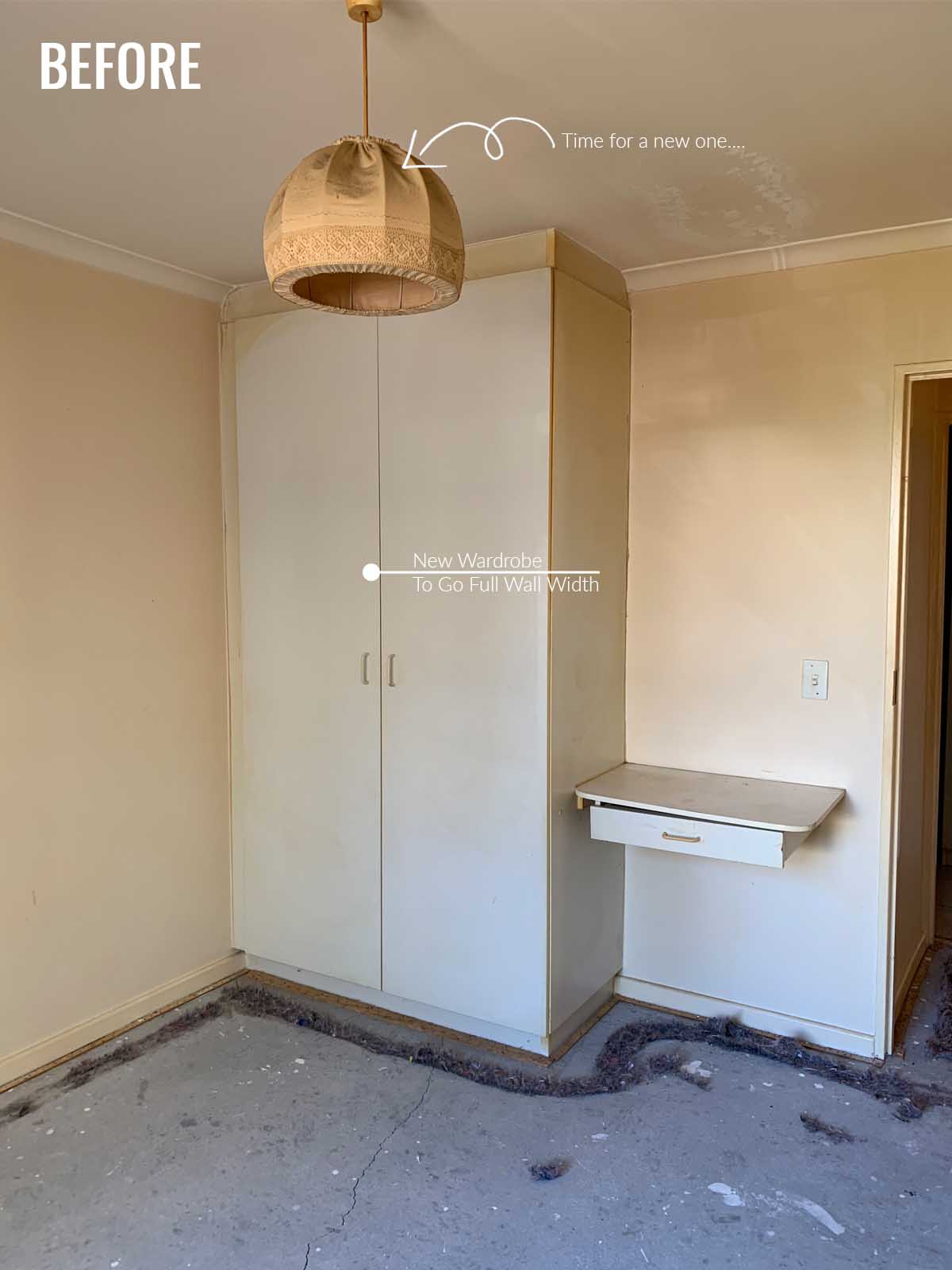 So as you can see, the proportions are quite tight. Mrs M was clear from the start that she wanted to use every available opportunity to utilise the space and create storage within her office and wardrobe.
Our inspiration came from niche offices like these, where the storage ran floor to ceiling, and even tightly around the windows.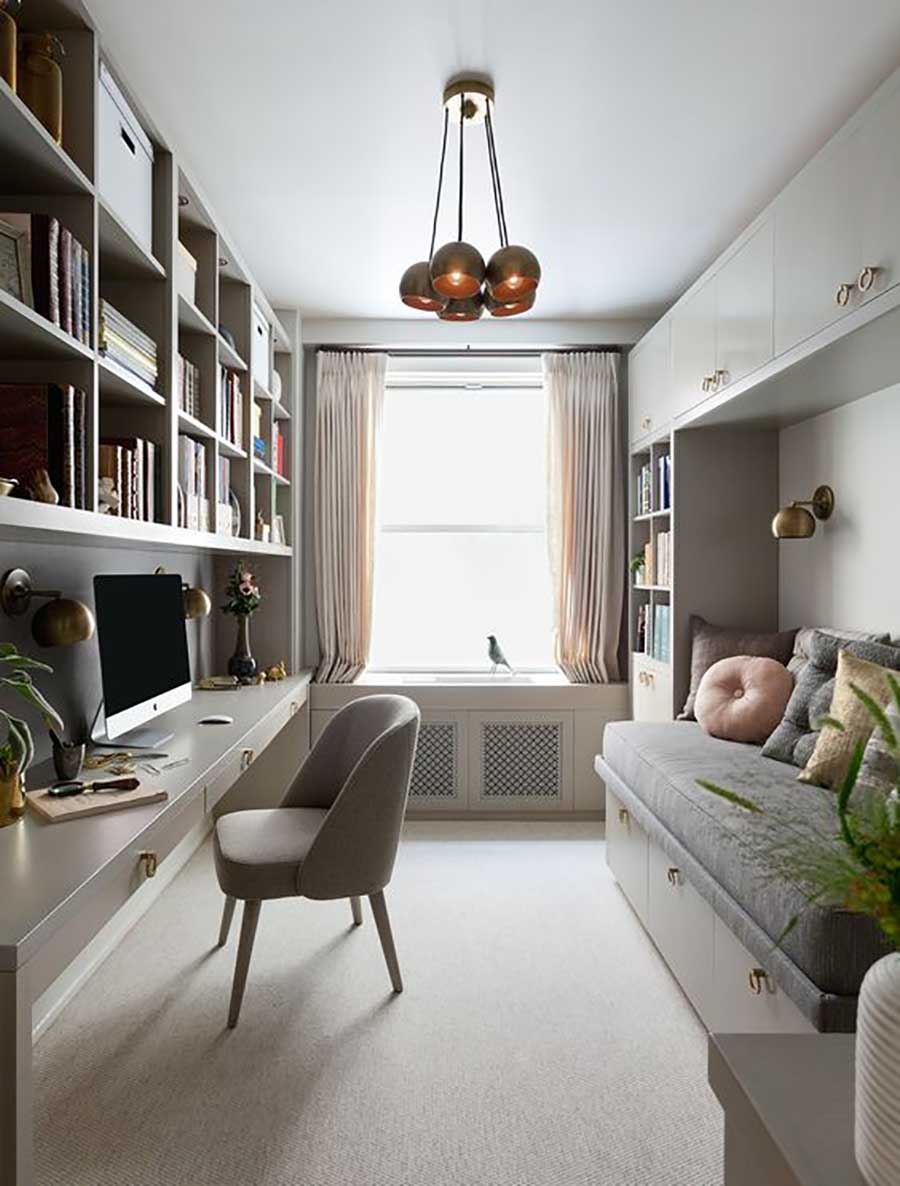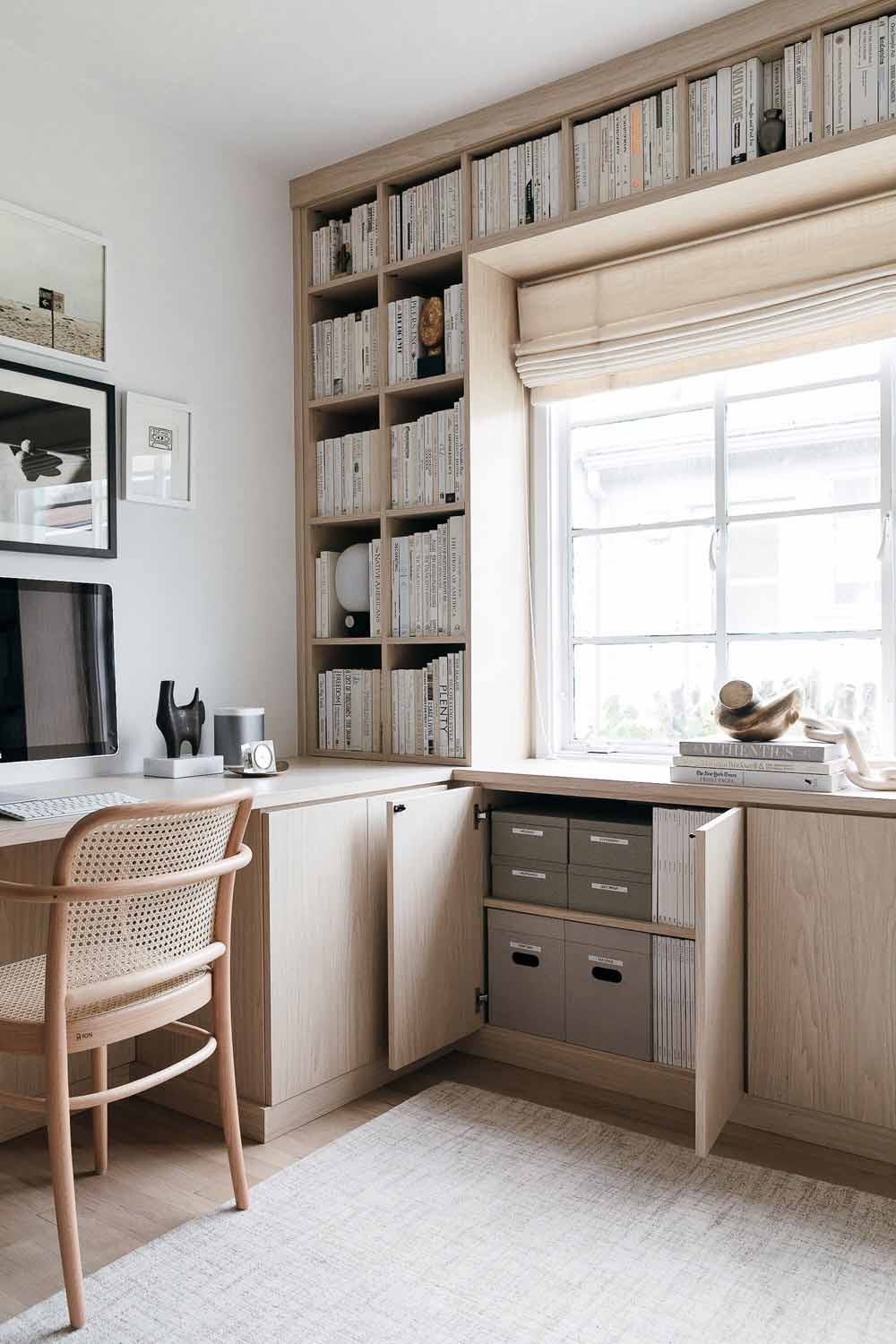 While Mrs M was leaning towards a room full of colour, she was also worried about the space being too dark and feeling too small. After a little more discussion, we decided to create a balance between the two, using the colour on the lower half of the cabinets and keeping the upper elements a mix of white and wood. Her choice of sage green and white creates a beautiful fresh look together, and extra warmth is brought in through the wood shelving elements.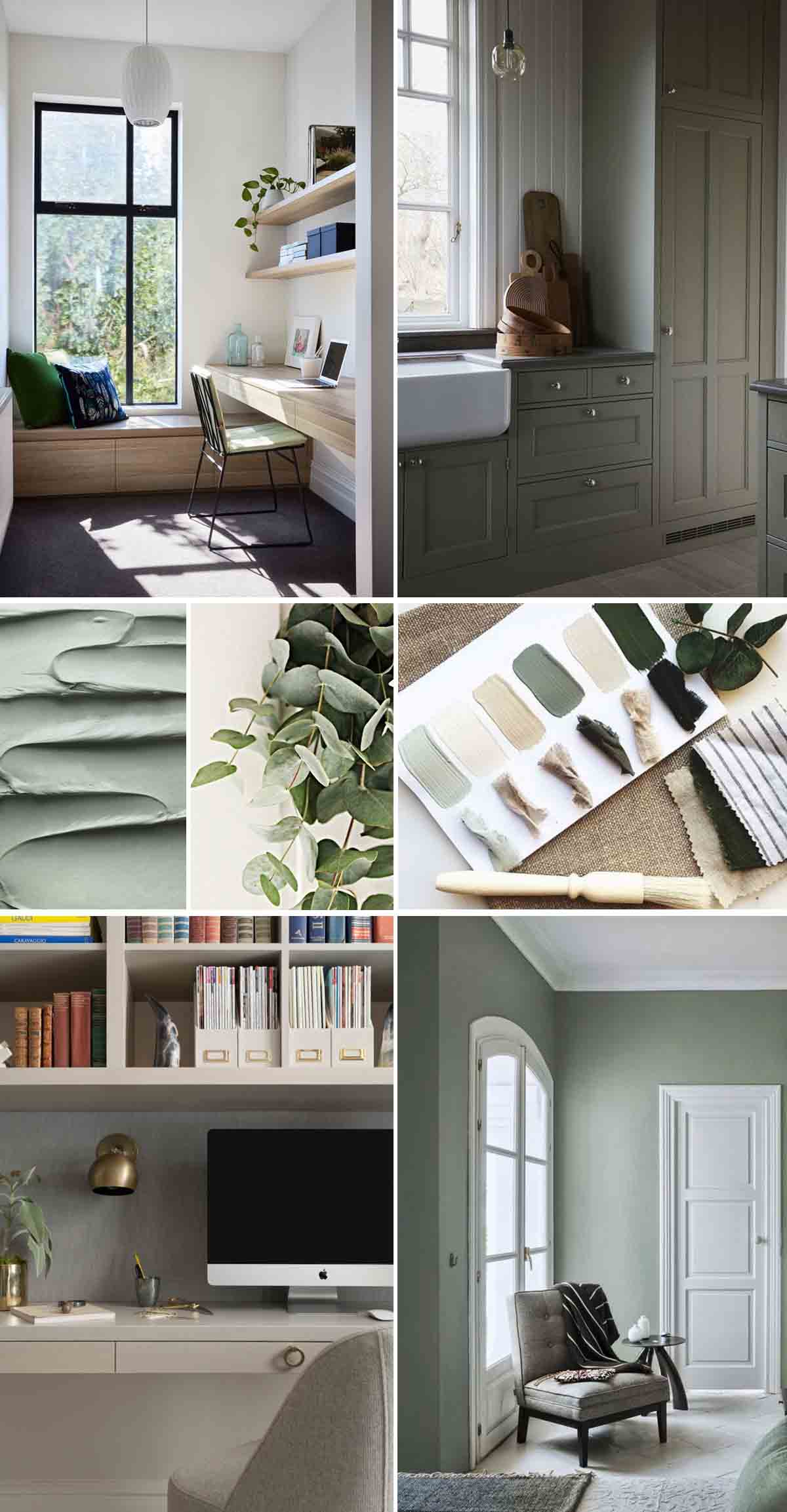 Working with AOS Creations, we created a joinery solution to maximise the available shelving and storage opportunities in the office space.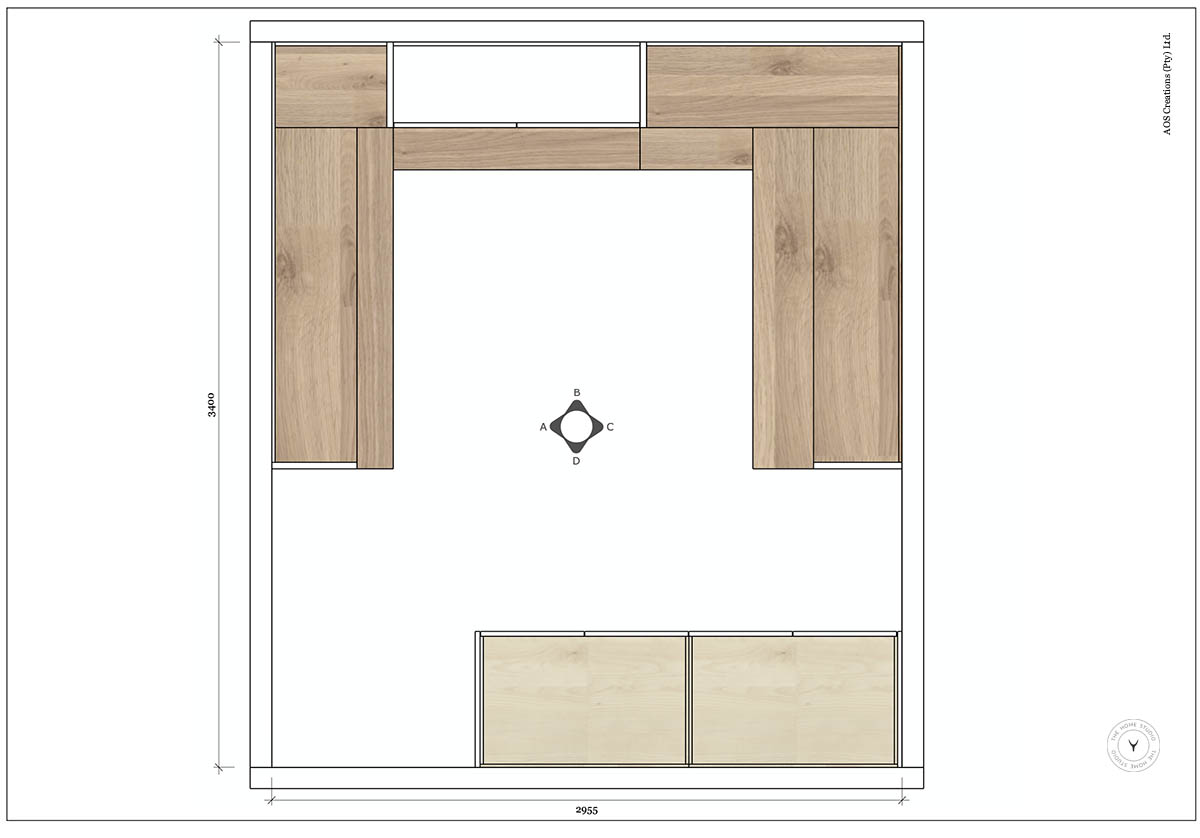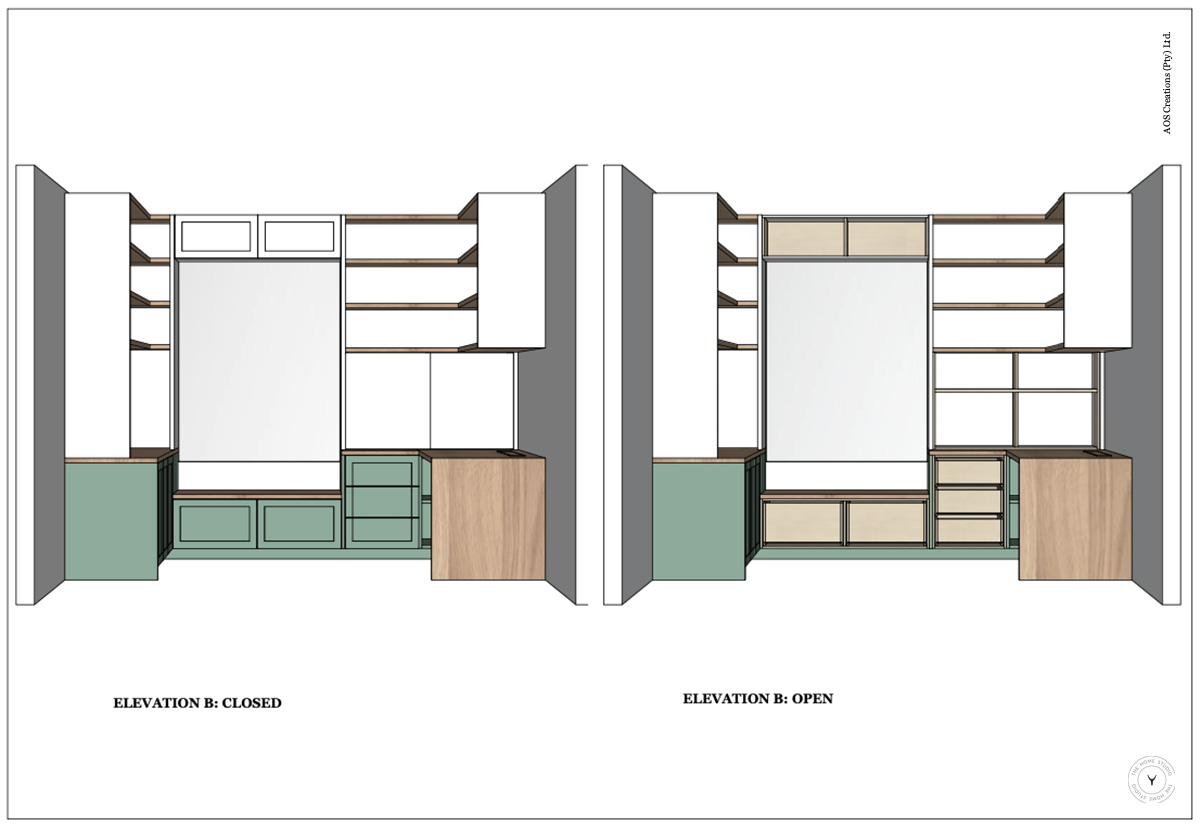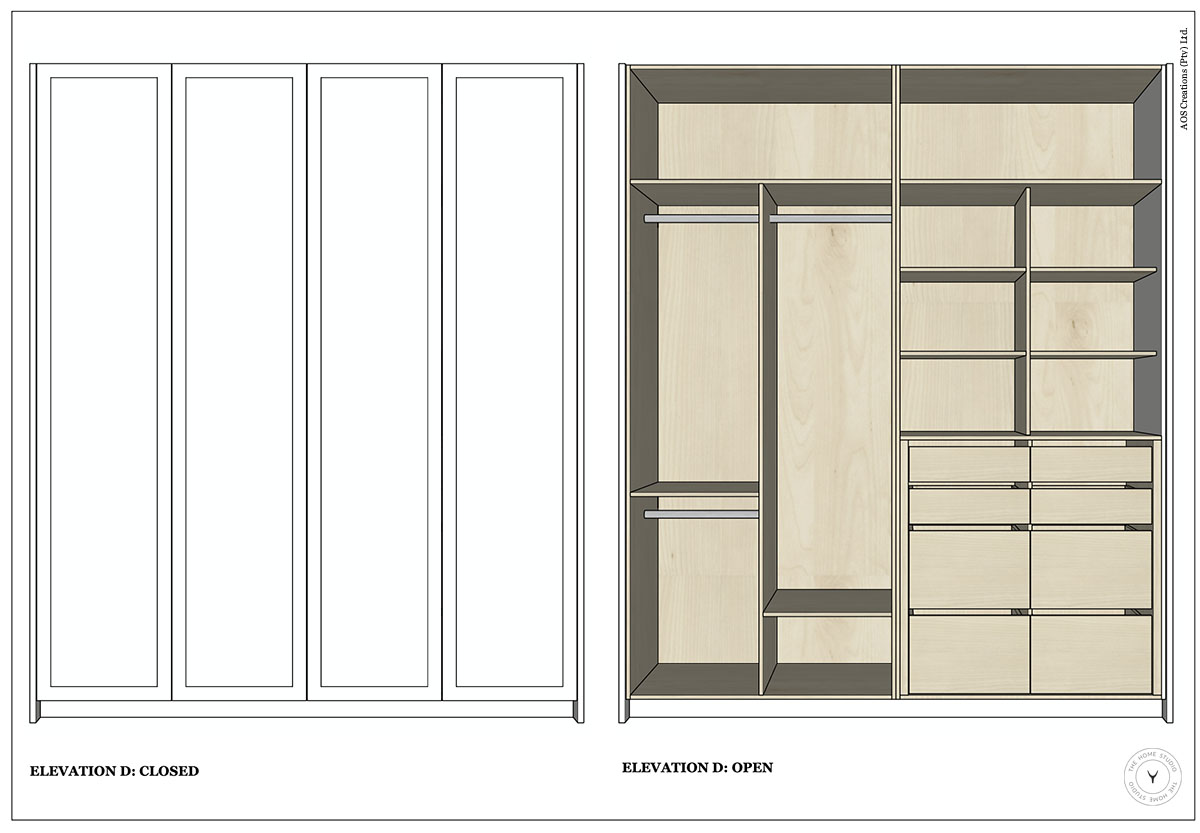 For progress updates on how this beautiful space is coming together, keep an eye on our instagram stories!