This small space packs a pretty punch! If you follow us on the blog you'll know that our designer Claire worked on the makeover of this little girl's bedroom, and today we are sharing the space with you. .
The overall style of this bedroom is in keeping with the house as a whole – minimal and softly feminine, with a less is more approach. You may remember the living area from this post. Additional colour was brought into the room, using a mix sage green, blush pink and warm neutrals. Claire painted only the bottom half of the wall in the soft green (Plascon's Petite White G3-E2-2), to incorporate the colour but so not to overpower the small space.
Selective toys and details were included in the room. A toddler bed, a reading nook and plenty of floor space to play was essential to meeting the client's needs.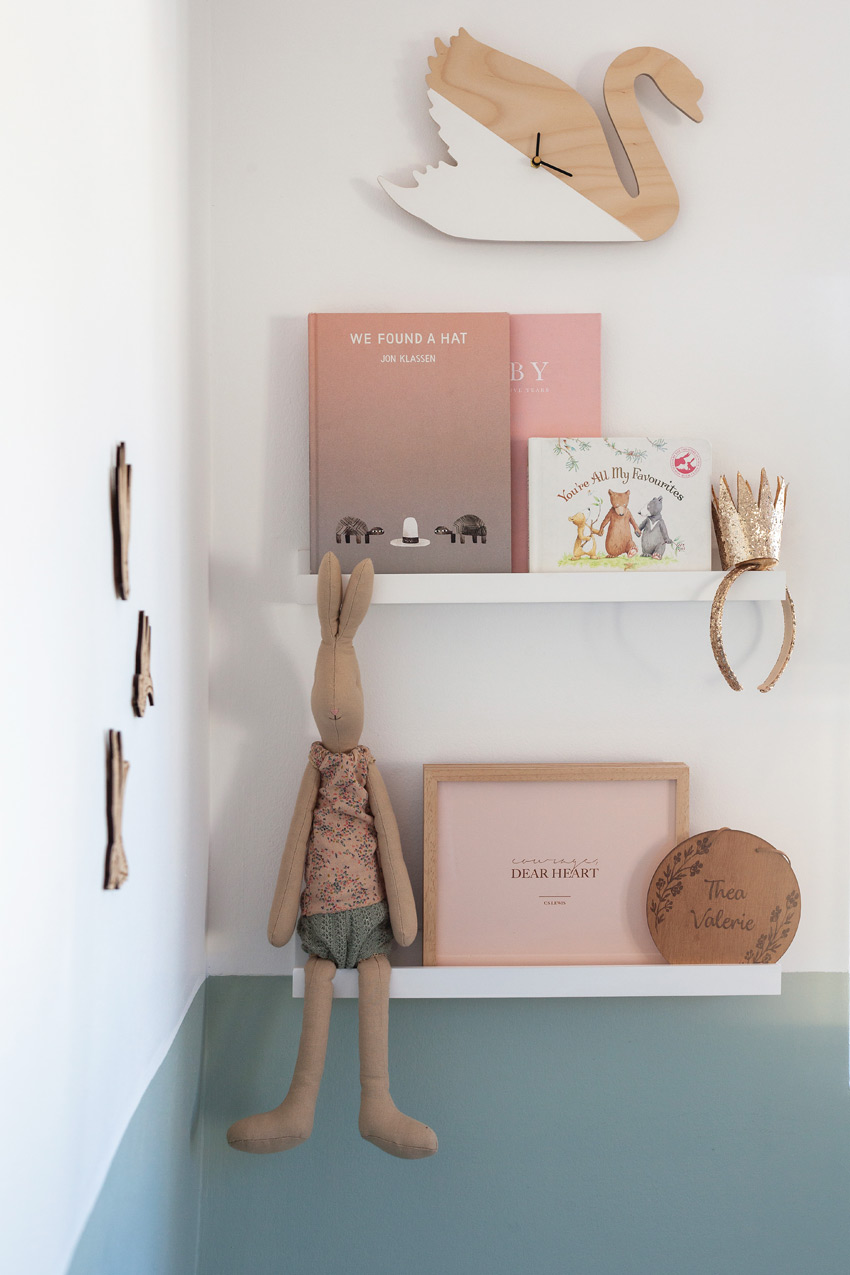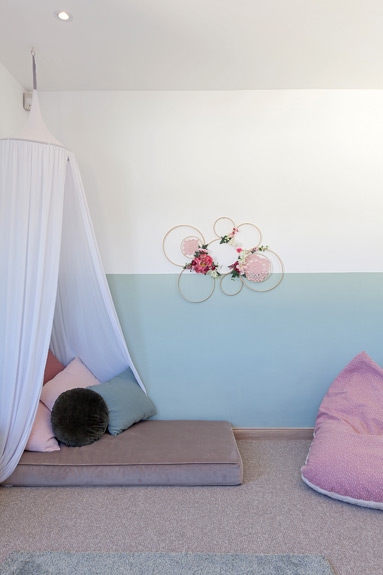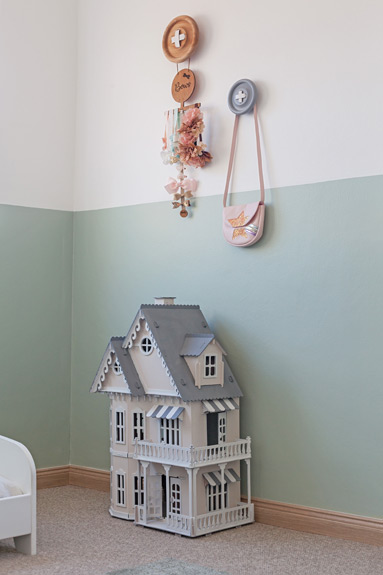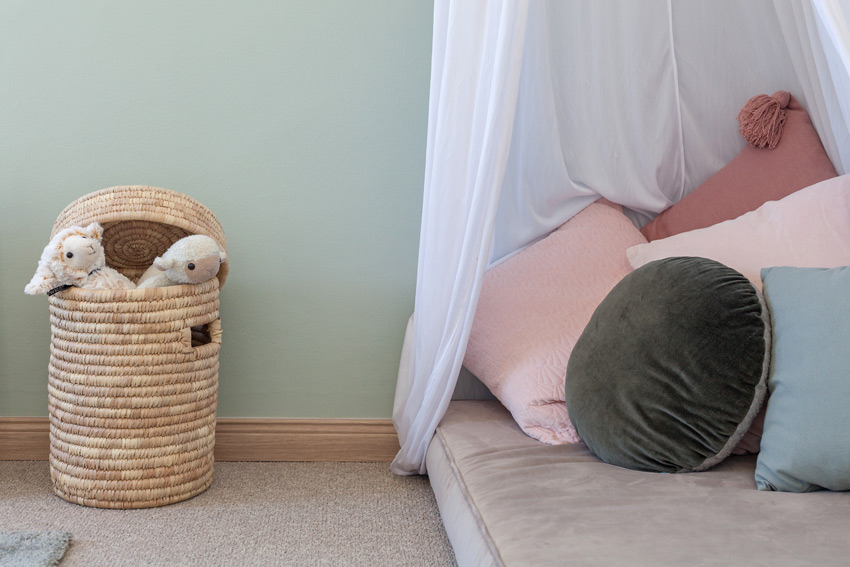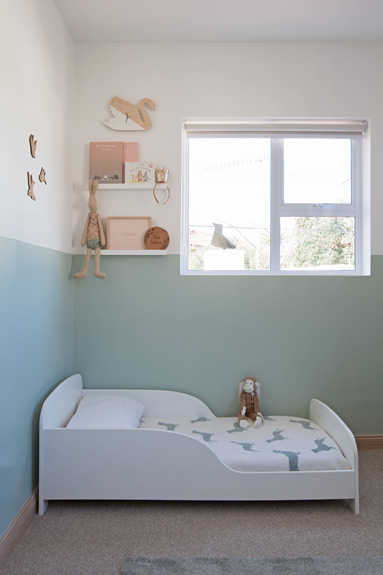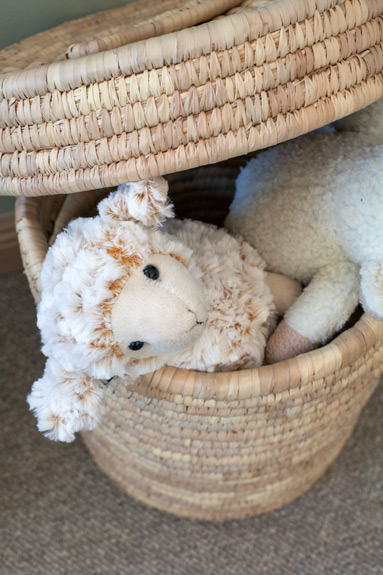 Design | Design by Claire
All Images | SW Photography