A few days ago, we spoke about the concepts, inspirations and dilemmas we experienced whilst designing this staircase and open plan living space. The original concrete staircase was demolished and an entirely new concept of an "intergrated staircase" was conceived.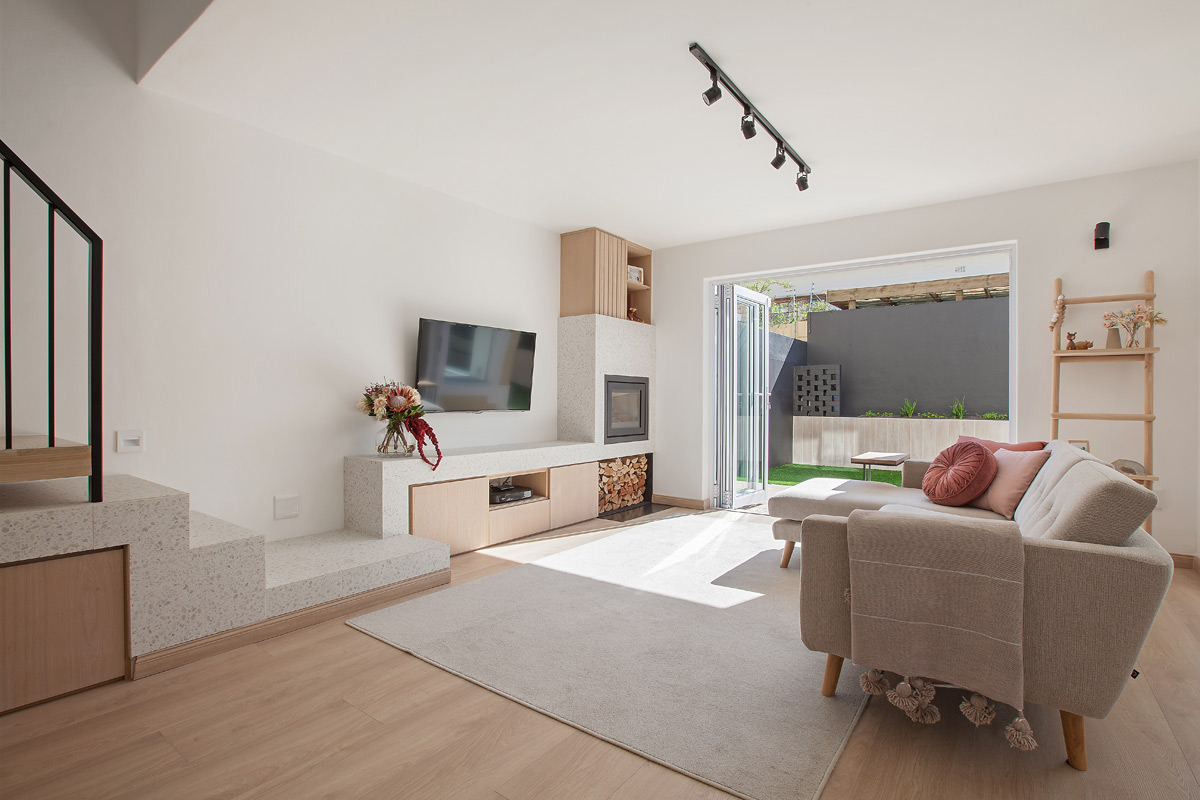 The colour palette and style of the space was very much in keeping with the house as a whole, with beige, white and grey hues predominating, providing us with the perfect neutral base with which to add pops of colour that could be easily changed with the seasons or new trends. The living area was kept clutter free and without a coffee table so as to provide a flow between indoor and outdoor living and allow open spaces for the client's children to sit and play.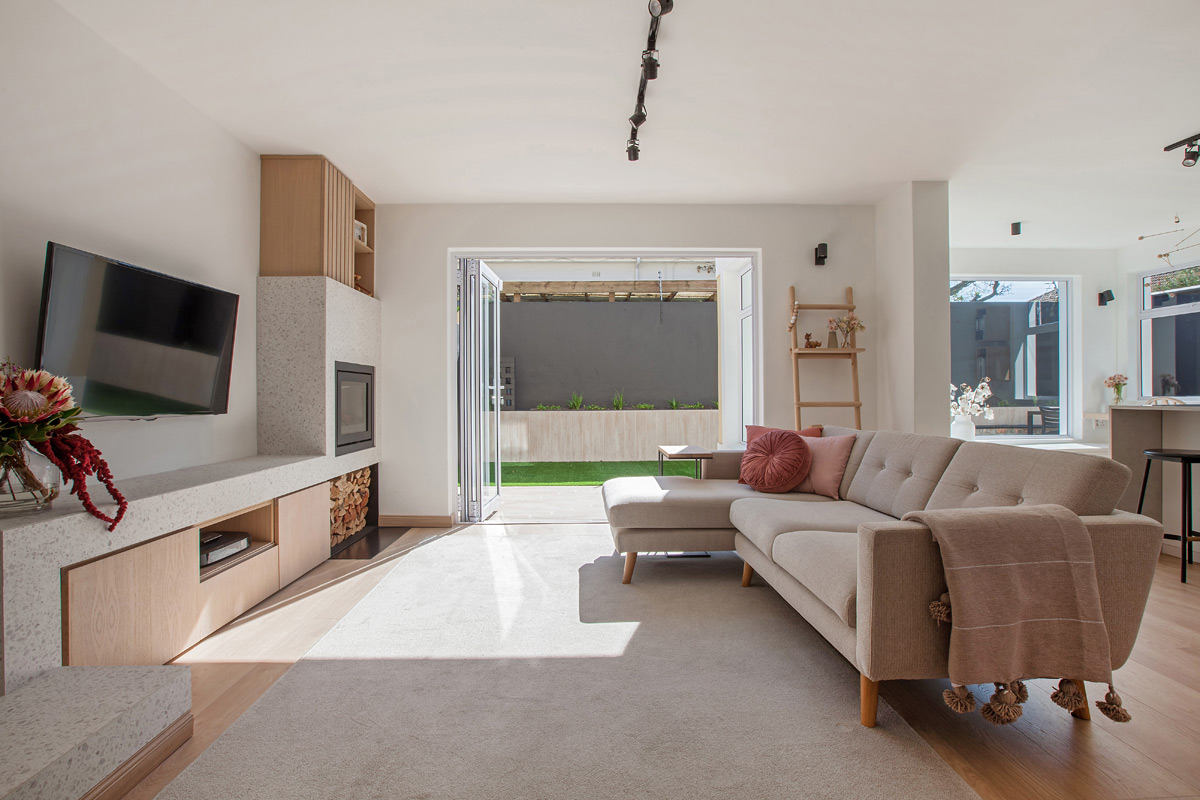 The staircase end result was even better than we hoped for, blending in beautifully with the room whilst providing ample storage beneath. The floating treads add to the airiness and subtlety of structure as a whole and the terrazzo tile was the perfect choice for the space, adding some pattern and texture but not overpowering the overall minimalist style. The black steel balustrade was not also necessary in its functionality but adds a contemporary feel, tying in with the other other black accents used in the lighting and kitchen stools. We used slatted oak doors on some of the cabinetry, an element that was used in the kitchen and bathrooms as well, creating cohesion between the separate areas.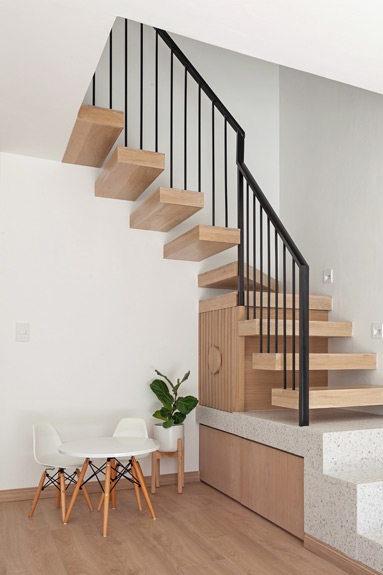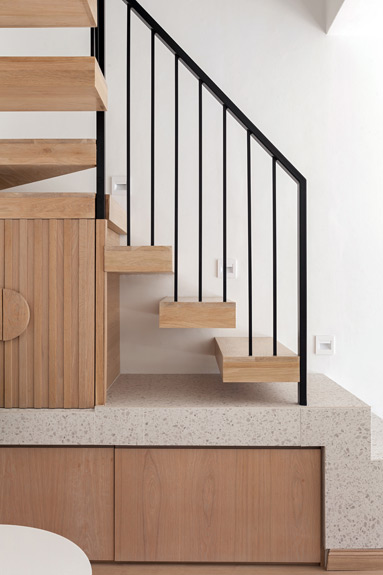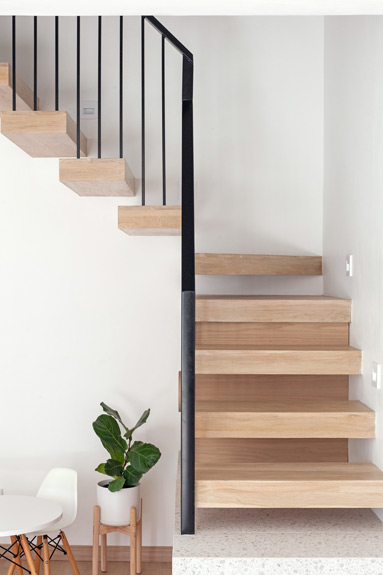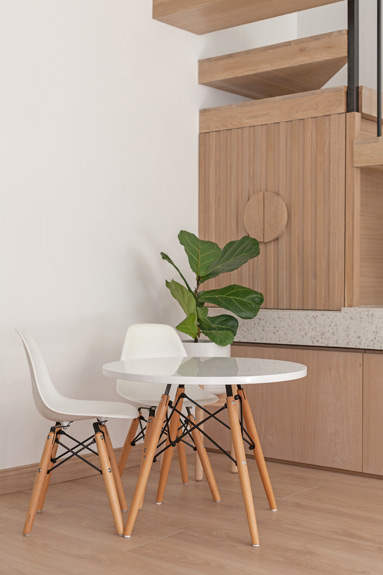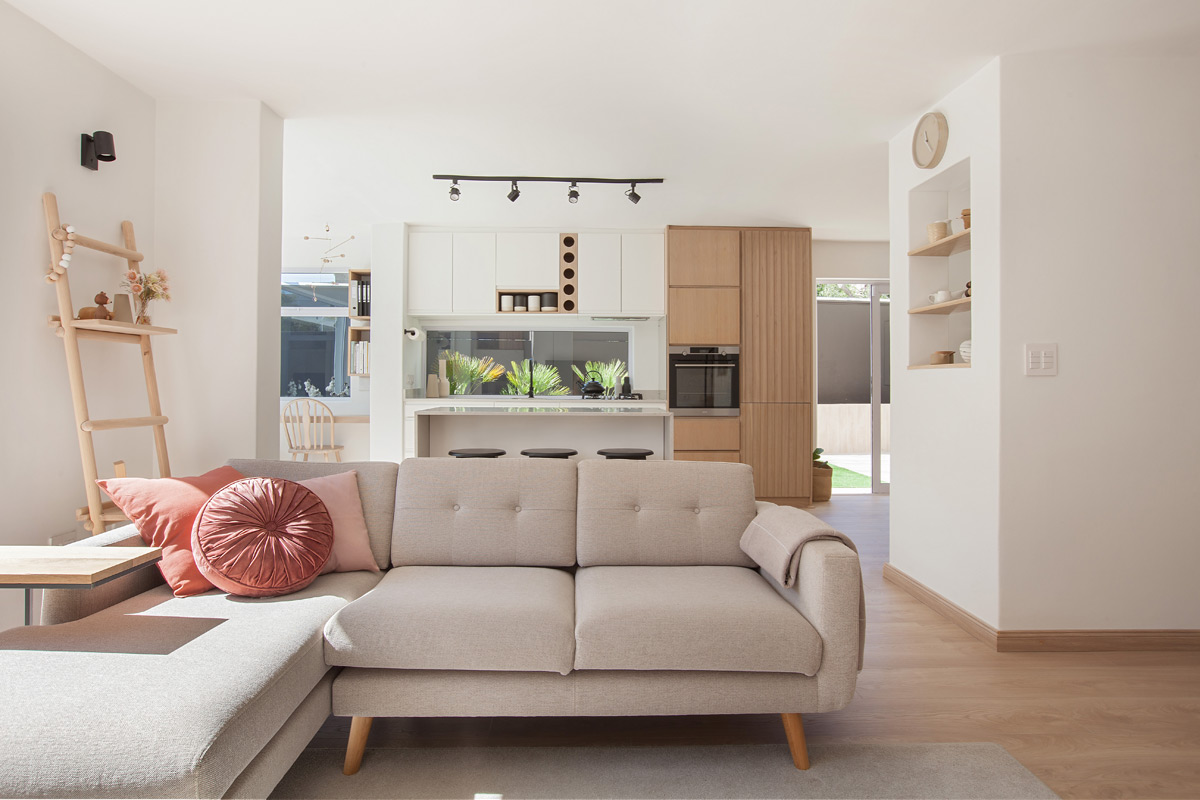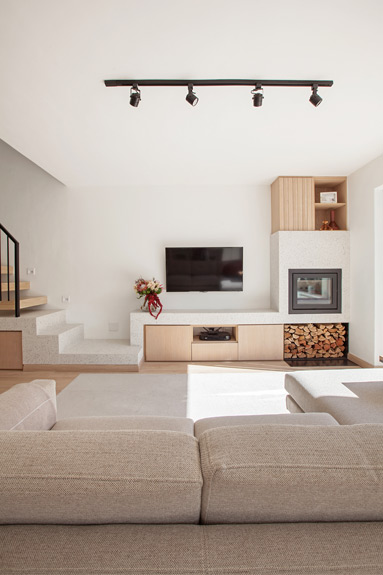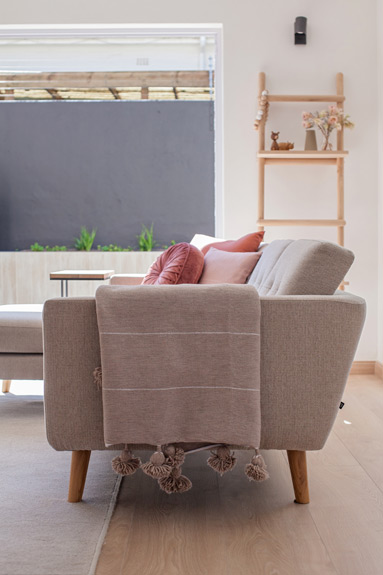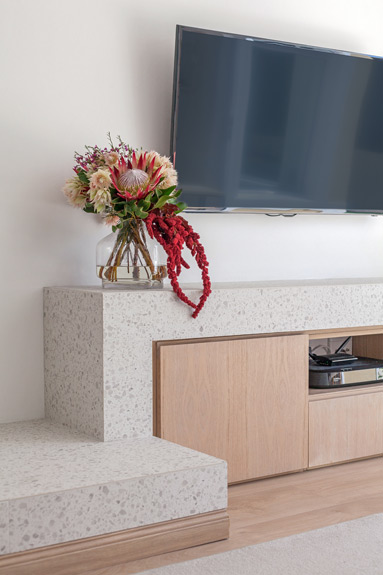 Images | SW Photography