The thing about design and interiors is that it is always changing and evolving. And that's the the funny thing about trends too. They get you all excited and obsessed one minute, and the next they can seem kitch and ugly.
However trends become trends for a reason. They have an undeniable appeal which makes you think you need it. So how do you know whether you are still going to like something in 5 years time?
While we can't give you an absolute answer to that question, the best approach is to ask yourself whether someone will work with the decor you already have. This should give you an indication on whether it suits your style and whether you are likely to outgrow the item in a short space of time.
Here are a few trends that at this stage we feel it is probably safe to skip, and a few others we think you should try instead.
Skip Scandinavian Minimalism
While we realise the world's love affair with the white-washed look of Scandinavian interiors will continue, we feel the all-white homes, black and white prints and sheep skin rugs have had their time to shine. Even the Scandis are leading the way by bringing colour into their homes, favouring muted earthy tones to bring warmth and cosiness into their homes.
There is also a general move away from the light reclaimed wood furniture look to a more refined sense of luxury. More and more we are seeing sleeker pieces with a focus on form and finish, still in very minimalist settings.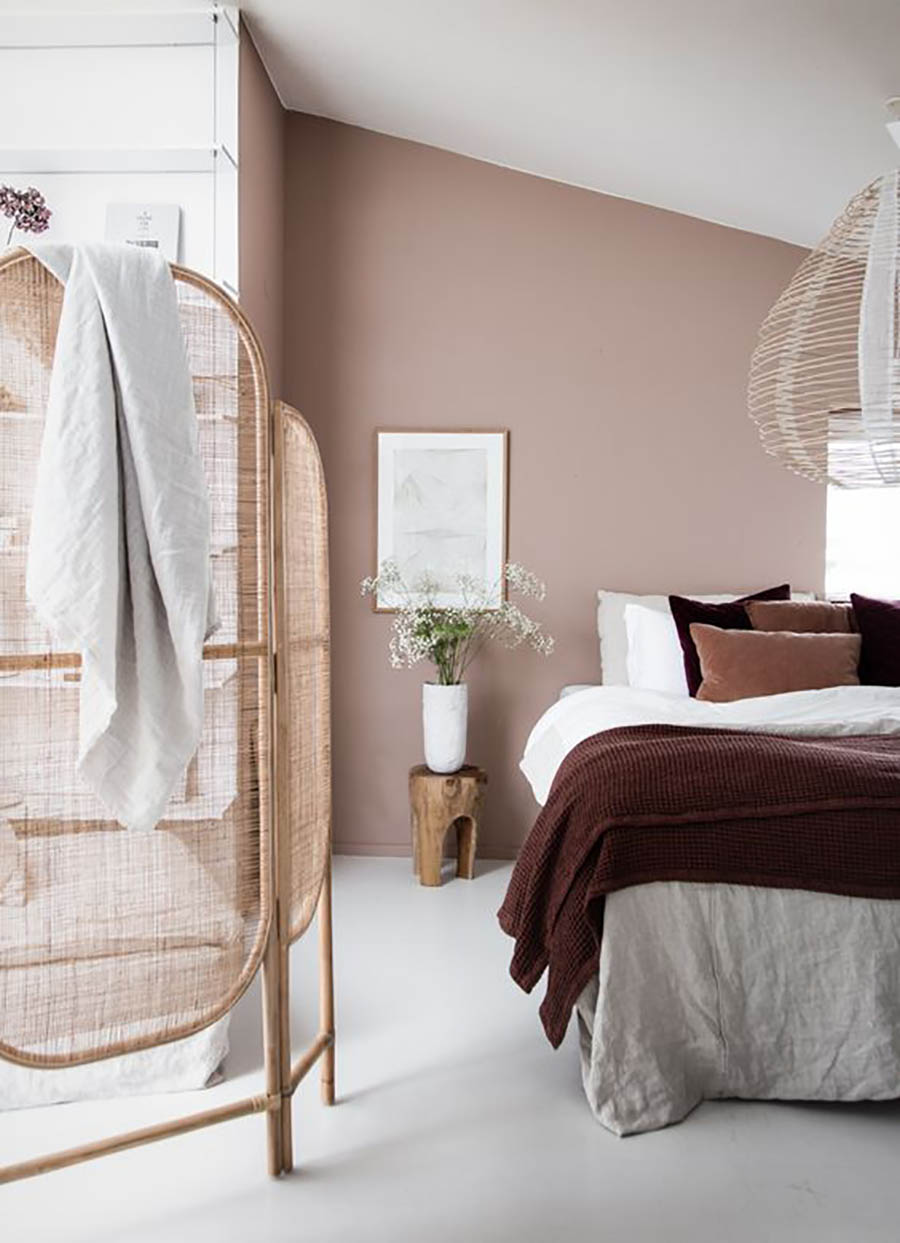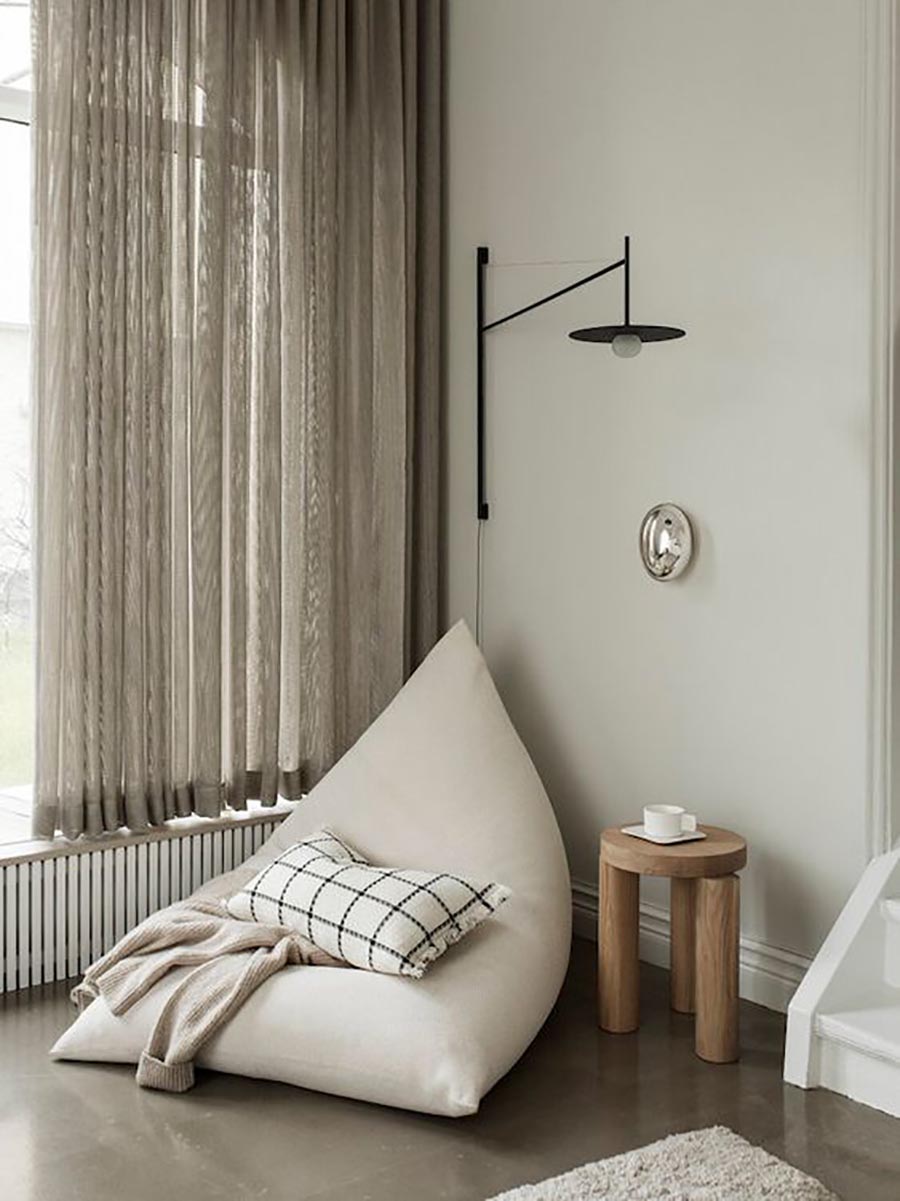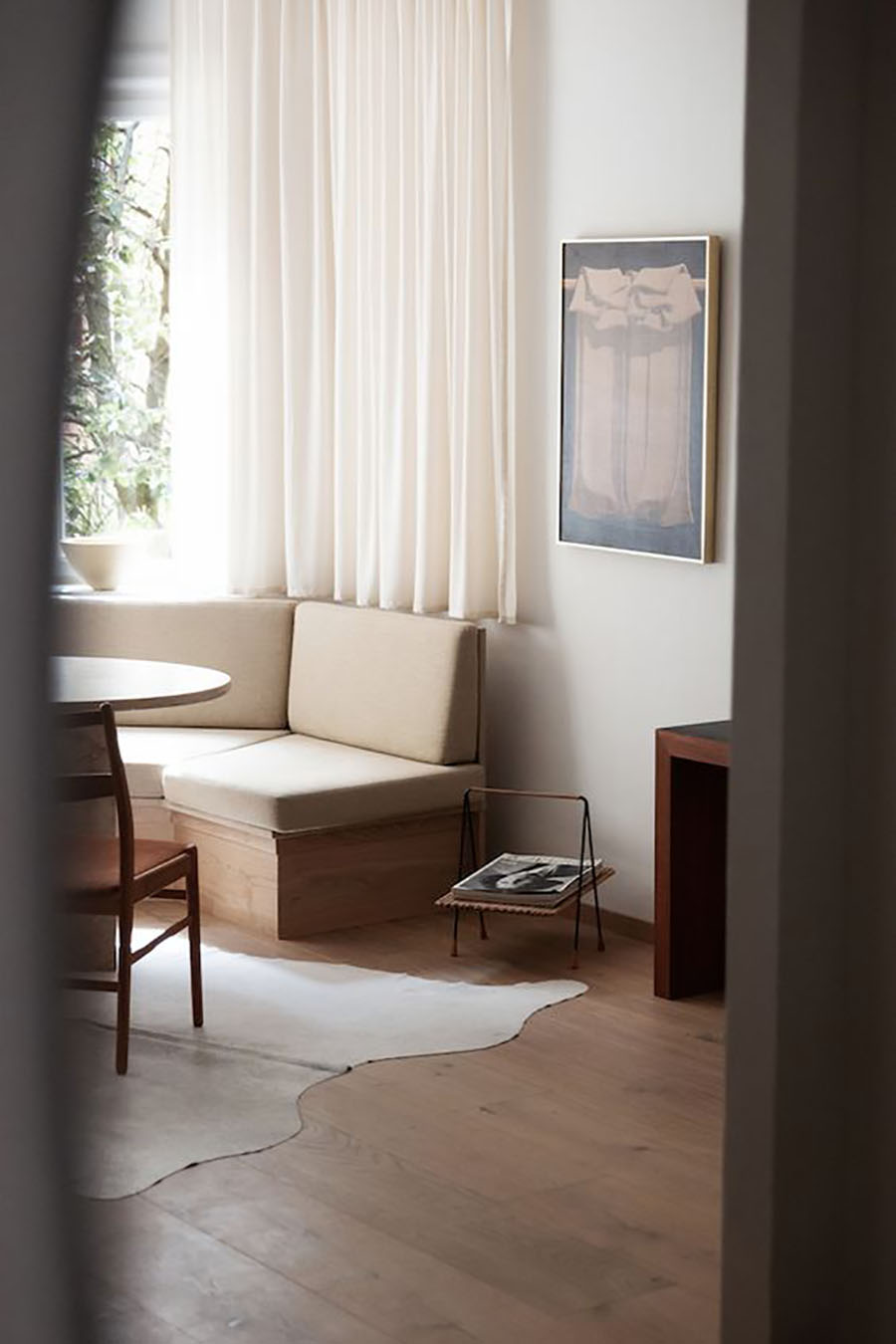 Try The Mushroom Lamp
The classic Atollo lamp was designed in the 1950's by Visco Magistretti, and its iconic style has stood the test of time. Contemporary designs such as Tom Dixon and Nomann Copenhagen have also come out with their own versions – as well as several retail stores with affordable versions for the rest of us.
We suggest you try this over the exposed-bulb and globe light option that has been so prevalent (oversaturated) over the last few years.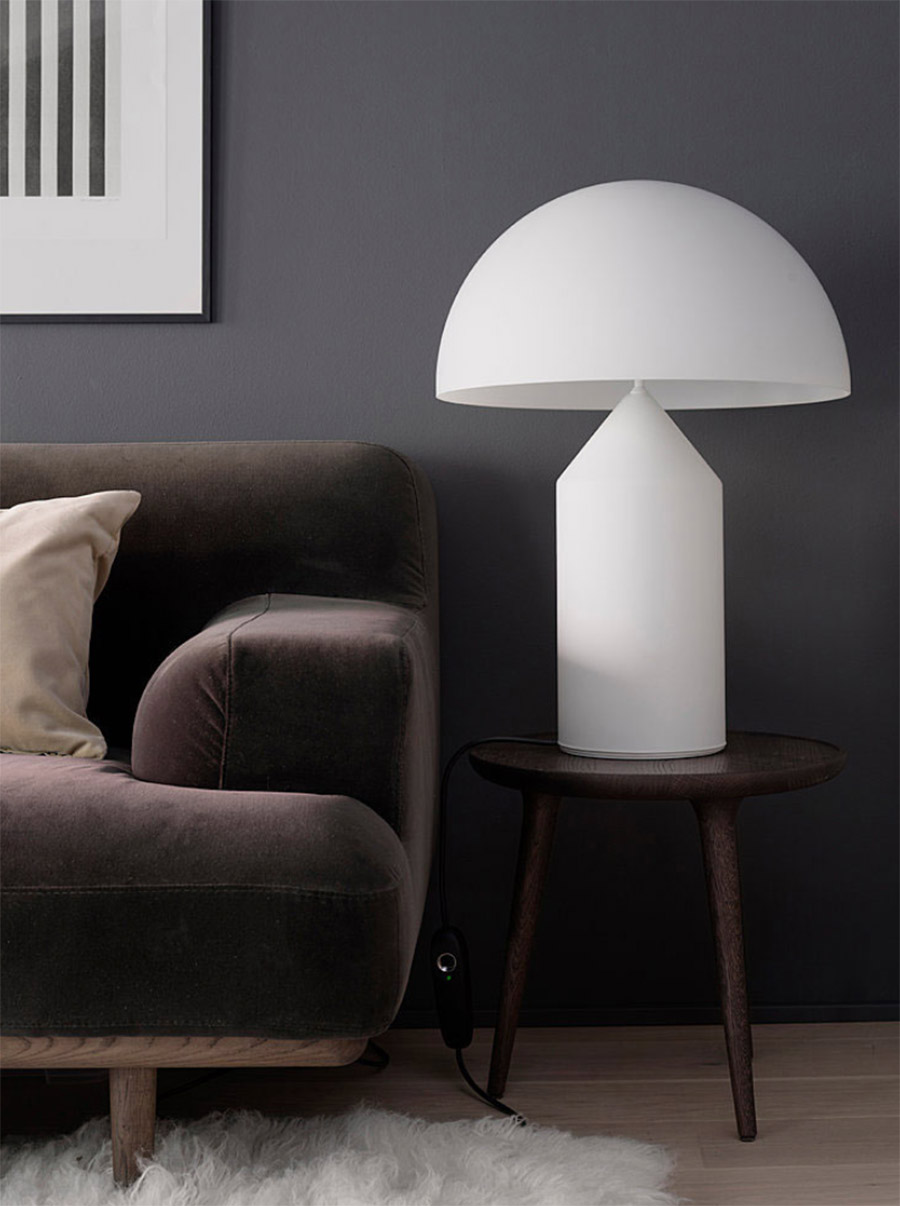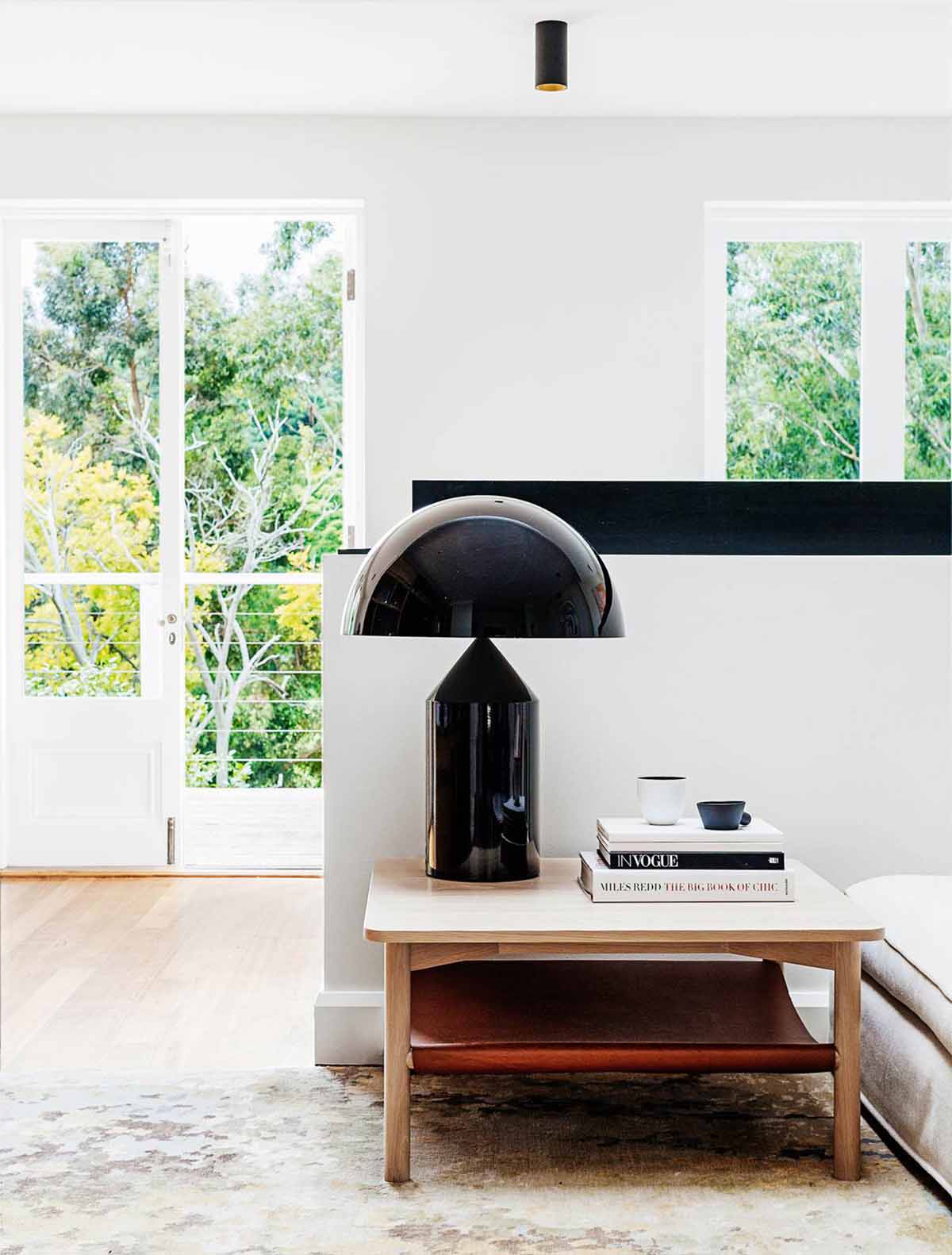 Skip Post Modern Prints. Try Block Prints
Postmodern prints with their bold primary colour and Nickelodeon cartoon references are not for everyone and every space. Block prints have a range of styles and colours that lend themselves to a variety of settings. They also have the potential to grow with you as your space and style evolves.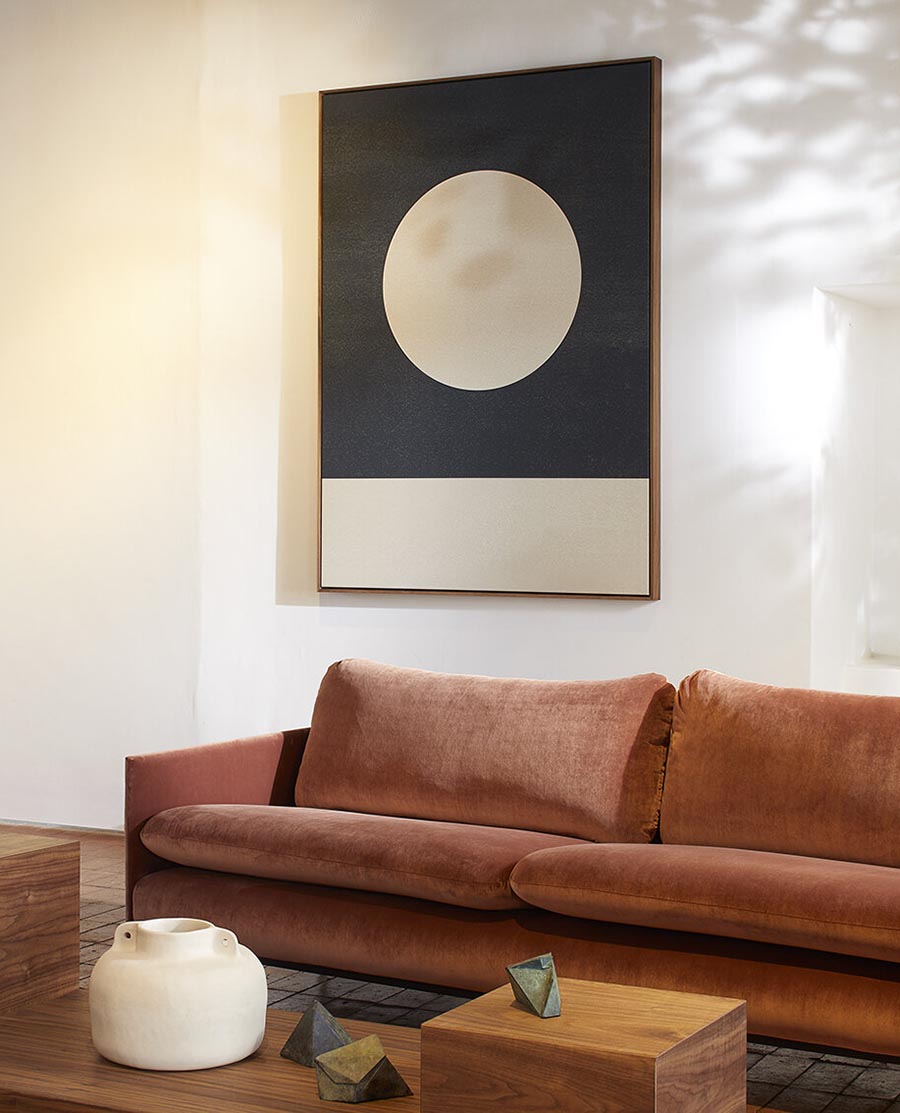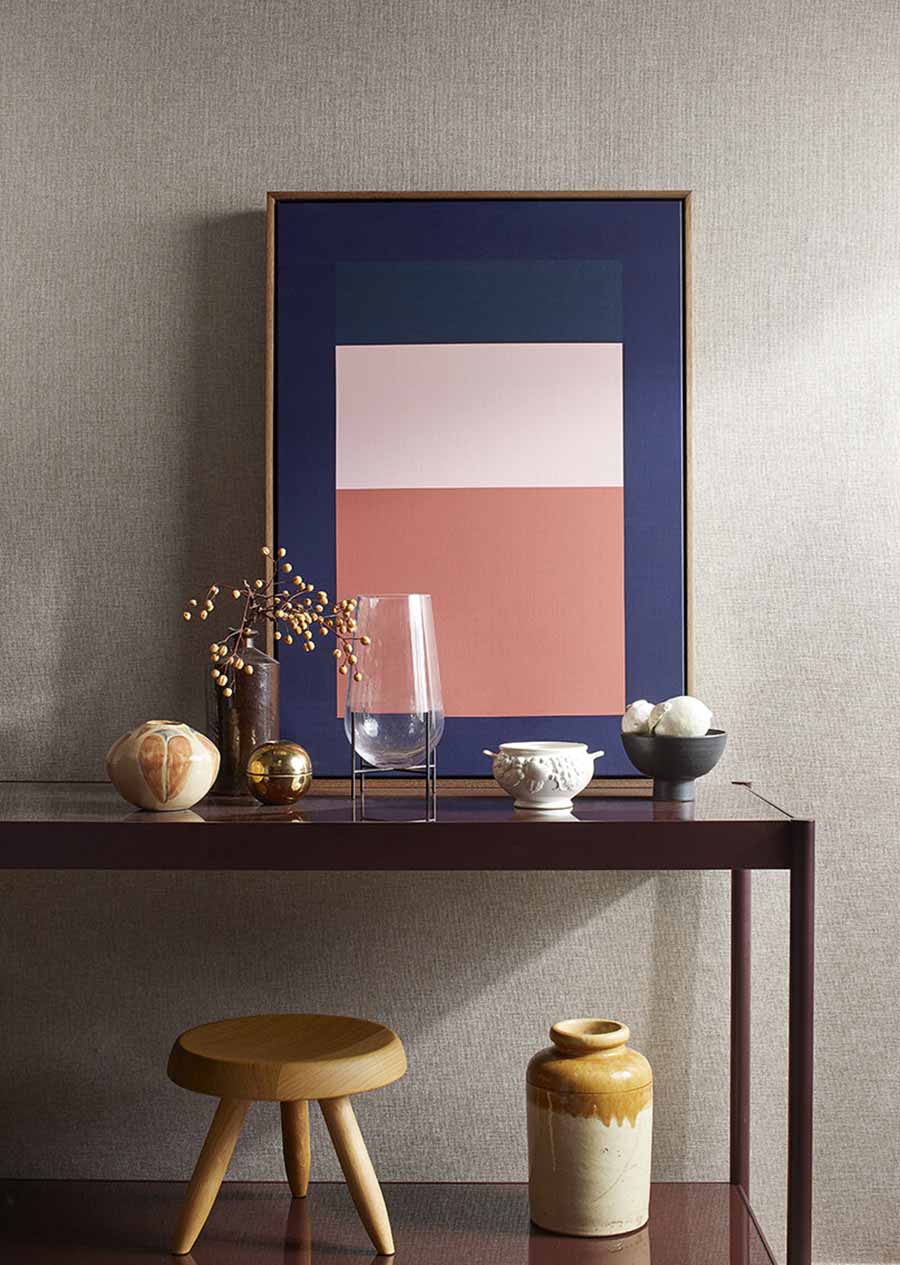 Images 1 + 2
Try Block and Graphic Rugs
I know there was a time where we all ogled over a plush Beni Ourien rug (and we still do over a really beautifully crafted piece). However to bring a little added sophistication and lots of interest to your space, consider pieces using block shapes and graphics. Your space will benefit from the additional colour and added interest.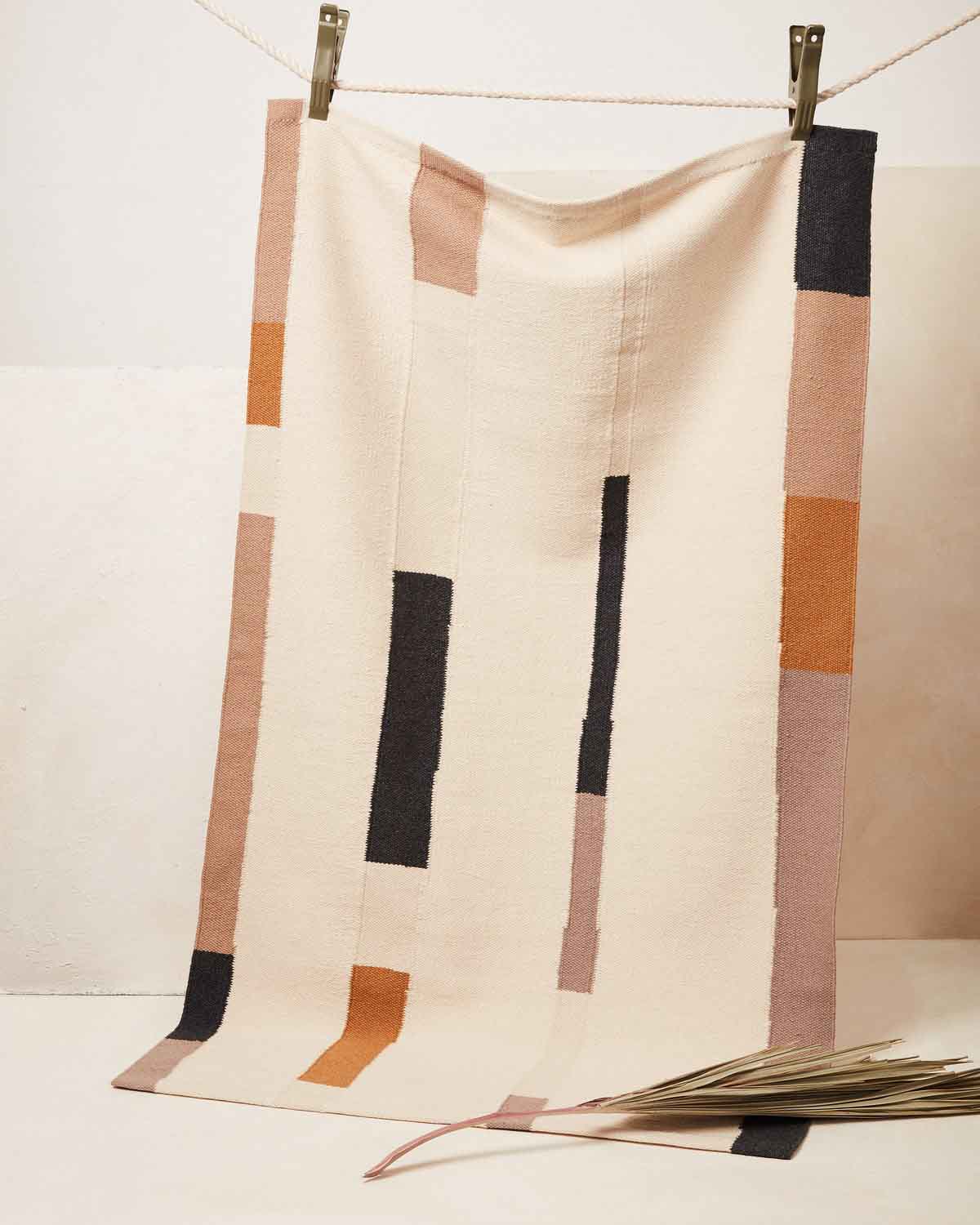 Images 1