A classic piece for entertaining, I love the glamour of perfectly put together bar cart. As as host it also makes your life a lot easier when people are readily able to help themselves to drinks. Whatever your style, with a handful of essentials and a few decorative touches, you can create one that suits your space.

LESS IS MORE
A stylish bar cart needs to be functional and beautiful, so be sure to add items in moderation. Keep soda and tonic in multiples. Several of the same bottles will keep the bar looking welcoming and not overly cluttered. Part of the appeal of the bar is visual, so keep you bar cart pretty, rather than overburdened with bottles.
TAKING STOCK
Stock your bar cart with the essential basics – whiskey, gin vodka, tequila, and a mixer and garnish or two – to allow guests who have 'their drink' to make it themselves. Items like champagne, wine and beer need to be kept cold, so these items are better kept in the fridge or a nearby cooler. Just make sure to keep the ice bucket topped up for self service.
ELEVATE THE NECESSITIES
Your bar cart needs the essential basics – glasses, napkins, coasters – however they don't need to look basic. Great barware is essential. Artisanal cocktails always taste better in old-school glasses. Now is the time to mix family heirlooms in with your newer pieces for a bit of nostalgia.
FINISHING TOUCHES
Colour, pattern and texture all come into play when styling your bar cart. Custom coasters add style and function. Cloth cocktail napkins are a small touch that can go a long way. Fresh flowers are a must. The addition of living things feels intentional and will do wonders in making your cart feel like it's a part of your room's design. The finishing touch for me is the painting above.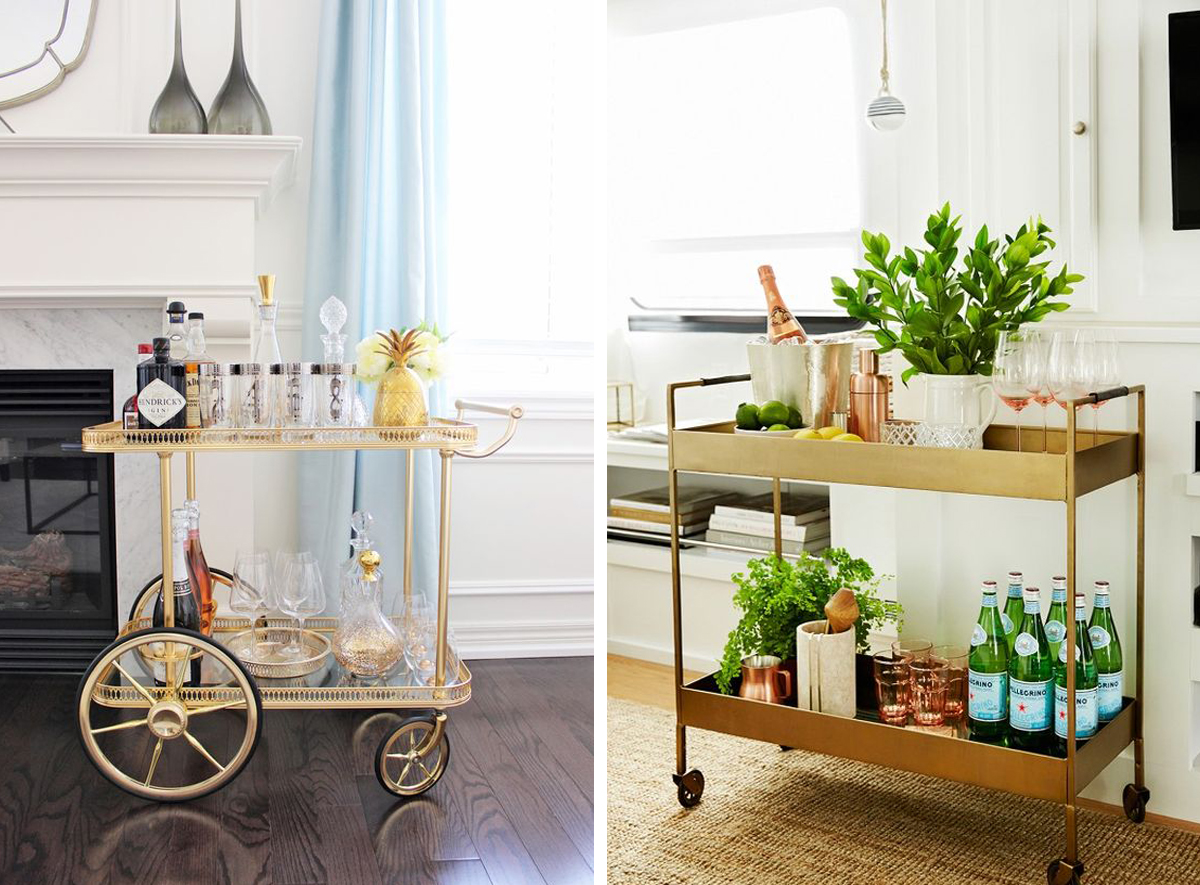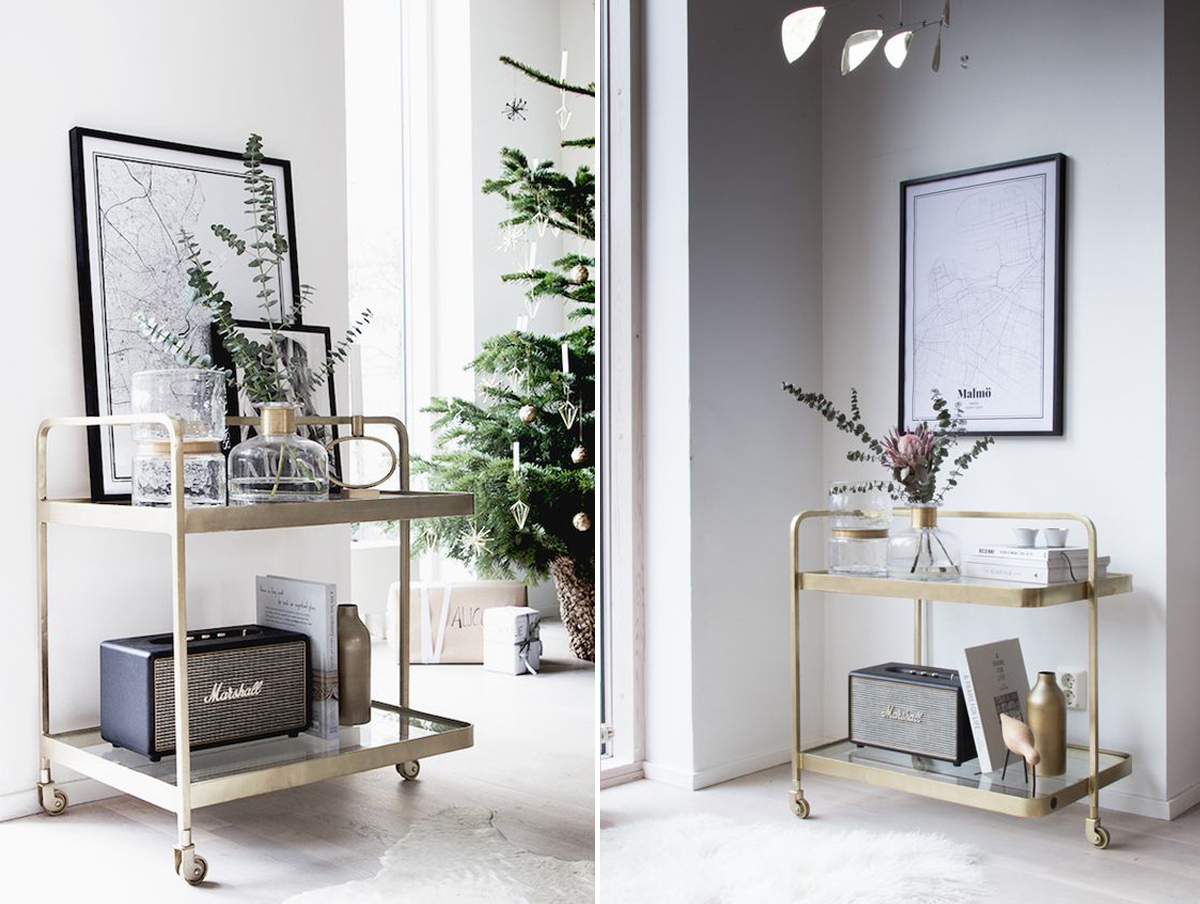 Wait, what?! You don't own your own bart cart!! Have no fear, we've rounded up a few budget worthy options available locally….
BAR CART ROUND UP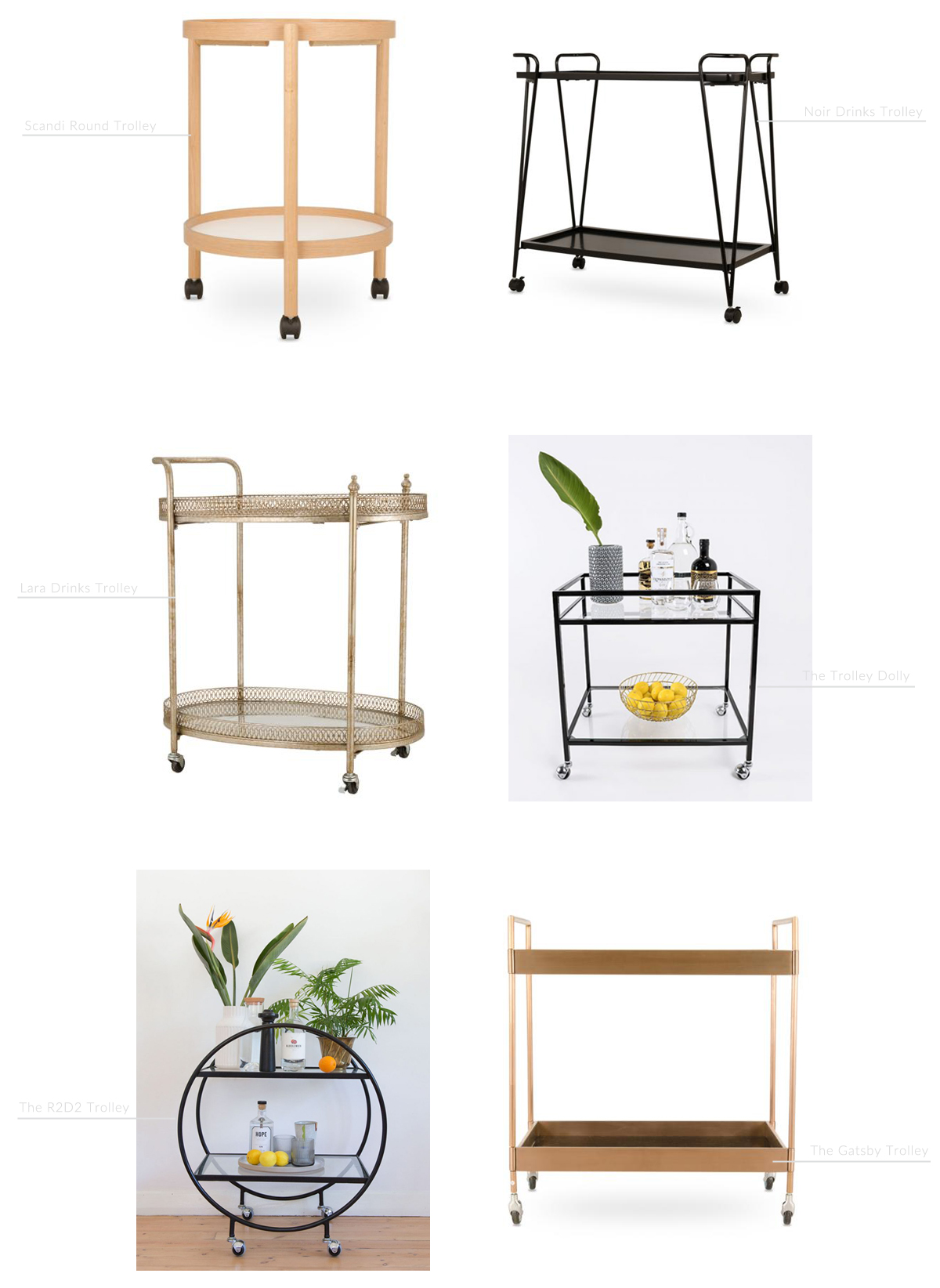 1. Scandi Round Trolley @ R1,999 | 2. Noir Drinks Trolley @ R1,499 | 3. Lara Drinks Trolley @ R1,999 | 4. The Trolley Dolly @ R3,300 | 5. The R2D2 Trolley @ R3,600 | 6. Gatsby Drinks Trolley @ R4,999
SaveSave